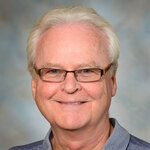 Title
Chapter 12: Clinicians and Communication: Challenges and Obstacles to Good Rapport
Description
Dr. Baile begins this chapter by affirming that physicians have the ability to bring hope and comfort to people. He explains how the caregiver is defined within crisis theory. He then sketches the many challenges that get in the way of good communication so they can live up to that potential. He notes: "the beauty of medicine is that we get to know people at a time of crisis" and then discusses empathy. Dr. Baile then critiques the resources and support that MD Anderson has so far devoted to communication issues, comparing it (unfavorably) with the Cleveland Clinic. Dr. Baile notes that he has trained the trainers at the Cleveland Clinic. He notes that MD Anderson does not prioritize interactive time spent with patients and families. He points to several markers that the institution prioritizes research. He also explains that MD Anderson is a good place to build an academic career, but the interested clinician must use his/her own time to communicate with patients.
Identifier
BaileW_03_20160823_C12
Publication Date
10-25-2016
Publisher
The Making Cancer History® Voices Oral History Collection, The University of Texas MD Anderson Cancer Center
Topics Covered
The Interview Subject's Story - Overview; Professional Values, Ethics, Purpose; Critical Perspectives on MD Anderson; Patients; Patients, Treatment, Survivors; Overview; MD Anderson History; MD Anderson Culture; Professional Practice; Collaborations; Understanding Cancer, the History of Science, Cancer Research; Faith, Values, Beliefs
Creative Commons License


This work is licensed under a Creative Commons Attribution-Noncommercial-No Derivative Works 3.0 License.
Disciplines
History of Science, Technology, and Medicine | Oncology | Oral History
Transcript
T.A. Rosolowski, PhD:
Yep. Well, let me ask you—I had a few things that I wanted to pursue. But, you know, the question of purpose and meaning, you know, sort of hovers in the background of all of them, because—in my mind, anyways; maybe not in your mind—because I wanted to talk about, you know, first of all, what you felt was really sort of the micro and then macro impact of teaching communications.
Walter F. Baile, MD:
Of teaching.
T.A. Rosolowski, PhD:
Teaching communications, and enhancing people's communication skills, in a scenario like this.
Walter F. Baile, MD:
Okay. That's easy, okay? Because we doctors especially, have a tremendous power to heal people. Our ability to cure people is limited, especially (laughter) since we're all going to die. But, we do have the capability of bringing hope and comfort from suffering to people's lives through our relationships with them. And, you know, if you've ever read anything about crisis theory, that you know that people who have serious medical conditions, like cancer, for them it's a big crisis. They don't know whether they're going to live. They have to undergo harsh treatments. They have big financial burdens. The outcome isn't certain. They lose body parts. They lose their dignity. They lose their self-esteem. And in the face of the loss, the thing that's left is their connection with their caregiver. And, you see, that connection is not like the connection with your plumber, or your carpenter, or maybe even sometimes with your significant other, because it's a recapitulation of your relationship with your parent. And in that essence, there's a level of comfort that can be brought to the patient and family, through genuineness, sincerity, development of trust, and treating other people like a human being at a time when they feel like Guinea pigs, and dehumanized by what we do to them. So I went to the doctor's office yesterday for my physical examination. The first thing they do is say, "Get disrobed and put this gown on," right? So you're sitting there, and I was going to say to my doctor, I said, "You know what? Why don't you have the talk with the patient fully clothed, before having them disrobe? Because it creates an inequality, and a vulnerability that, you know, people don't feel comfortable with." And right away, you know, these doctors who hang their stethoscopes around their neck, what's that all about, right? So, you know—so through kindness, and through a human approach to people, that there's a healing that takes place, so that even if people don't do well, medically, they will remember you as someone who loved them at a time when they felt bereft of their dignity.
T.A. Rosolowski, PhD:
Now, the way you're speaking about this, it just sounds like a no-brainer. So why doesn't everyone do it?
Walter F. Baile, MD:
Well, what do you think?
T.A. Rosolowski, PhD:
(laughter) Well, I'm asking you! I know what I think, but—
Walter F. Baile, MD:
Because, first of all, we don't pick people from medical school who are necessarily compassionate human beings. We get the people who are good in chemistry and science and math, right? Many of whom have a touch of Asperger's syndrome. So how can you expect starting off with individuals, and asking them to be caring, when they don't have basic ability to connect with other people? Now, I'm not saying everybody's like that, but in my lifetime I've seen doctors who can't even make eye contact with patients, much less ask them, you know, "What was life like in your family when you were growing up?", like, to have that curiosity about other people. Because you have to have a curiosity about other people, or else medicine is boring, right? I mean, how many times can you prescribe Xanax for somebody, you know, and your only challenge is to get the dosage right, when you don't really know much about the person? So the beauty of medicine is that we get to know people at a time when they're in crisis, and to help them. And every person is different from the next. And the beauty of medicine is that you get to know a range of people, and the beauty—the real beauty of it is that you get to see how people cope under adversity. It's a laboratory of understanding how people rise to the occasion, not how they fall apart. Because if you come in this cancer institute and walk around and see people with malignant diseases, some of whom are not going to be alive in a year, but you wonder, why aren't they psychotic? Right? But they're not. And how were they built to stand up to what we do to them? Examine them, poke them, give them poison, cut body parts off. How do people do that? This is a laboratory in coping, and you know what? Most clinicians don't get it. Right? They're preoccupied with either research or, you know, giving the right drug. They haven't got the space, either made the space in their brain to understand the person. Now—
T.A. Rosolowski, PhD:
Is that—I mean, you've surprised me by saying this. I mean, I certainly am aware that there are certain people who are very unempathetic when they're interacting with patients, but would you say that that's the majority of people?
Walter F. Baile, MD:
No, but you asked me about communication skills, so circling back to that, communication skills is understanding—is helping people connect with patients and family members. It's not about what to say; it's how to be there for them. Now, what to say is also a part of it. Unless you've had some training in how to be there for someone else, do you think people get it all the time?
T.A. Rosolowski, PhD:
Yeah, I'm sure not.
Walter F. Baile, MD:
Right?
T.A. Rosolowski, PhD:
Well, because people go into, you know, I'm the expert, my job is to fix the problem, and when you're dealing with empathy, there's not a problem to fix. You have to have a way of being with, not fixing. Yeah.
Walter F. Baile, MD:
So, if you can't fix it, you move on, or the patient moves on. So, I mean, there's a lot been written about this, and, you know, medical students have a much greater propensity to want to kind of get to know and to—but they lose that along the way, and they get—you know, I'm not saying that there aren't doctors who are compassionate and get to know their patients, but you know, the system doesn't make much space for us to do that these days.
T.A. Rosolowski, PhD:
Well, I was just going to ask, you know, in your review, you know, what would really need to happen at an institutional level to create an environment that would support that.
Walter F. Baile, MD:
Give people time to spend with patients. Do you know, ten minutes is not enough. Why do you think doctors are abandoning medicine, telling their kids not to go into medicine? Because medicine is now run, to a large extent, by the insurance companies and the pharmaceutical companies that approve—drug companies—drug plans that approve medication. And it's going to get worse. We have to hire a whole cadre of people to get patients preapproved for treatment. Right? More and more I'm being asked to justify why a particular drug isn't on—isn't approved for a patient. I went to my doctor yesterday. He told me that his father was in the hospital, and he was delirious, and he said, "Well, why isn't my dad getting his Seroquel?" Because it's not on the hospital formulary. A common antipsychotic drug, and did anybody bother trying to make an exception? So we're being ruled, essentially, by external forces that are telling us what care we can have and can't have. Now, do you want to practice under those circumstances? I don't. And it doesn't really affect me a whole lot, because I only have clinic one day a week, but, you know, so I don't have to put up with a whole lot. And I'm a psychiatrist. Well, you know, a lot of psychiatric care—I just got a note in the mail this morning from an insurance company, telling—copied to me, to a patient, saying her visit with me was not preapproved, and therefore she's responsible for the bill. That's really sad. Cruel. Cruel. Because the question was not asked, "Did this visit help you?" Okay, it was—the question was, "Did you get permission from us so that we would pay the bill?" We don't pay our own bills anymore, and therefore we have no control.
T.A. Rosolowski, PhD:
So you find that there are physicians who are leaving medicine because of the current situation, or they're not encouraging others to go into it.
Walter F. Baile, MD:
Or they're going to work for corporations which—so, my physician is a concierge physician, which means I pay $2,500 a year for access to him. I can do it, but how many people can't do it? Right? So he has a limited number of patients, and he gets a salary, and he works for MDVIP. Well, you know, if that's what—and he seems happy. But if—
T.A. Rosolowski, PhD:
Oh, this is funny. I just was having dinner with some—with a friend last night who was saying she's part of that, at the MDVIP.
Walter F. Baile, MD:
Yeah. They're happy, but the fact is that not everybody can have a concierge practice. So, anyway, I, you know—
T.A. Rosolowski, PhD:
I mean, do you think—okay, so we're talking about, you know, that there are these pressures from the economics of healthcare that are creating this. You know, is there a problem within the structure of the institution, you know, leaders who don't get that this is important?
Walter F. Baile, MD:
Get what is important?
T.A. Rosolowski, PhD:
That the communication, the—you know, is there sort of—I mean, I'm asking sort of, like, what's the state of the field, in a sense. You know, there's all of this evidence that this is important, but is it accepted as we are going to do something about bringing this in to—
Walter F. Baile, MD:
No, we're not going to do anything.
T.A. Rosolowski, PhD:
Yeah. Why?
Walter F. Baile, MD:
Because we are a research institution.
T.A. Rosolowski, PhD:
Interesting.
Walter F. Baile, MD:
A little kind of anecdote. So, under the strategic plan, there were two committees appointed to deal with difficult communications with patients and families, and charged with coming up with a way to push this into the institution, to help kind of formulate a plan to educate our physicians about this.
T.A. Rosolowski, PhD:
Now, who created the strategic plan?
Walter F. Baile, MD:
Dr. DePinho.
T.A. Rosolowski, PhD:
Okay. So it was all through the president's office, yeah, okay.
Walter F. Baile, MD:
Big group. So there were people delegated to oversee this. They didn't come up with anything. And so, not a high priority.
T.A. Rosolowski, PhD:
What do you mean they didn't come up with anything? I mean—
Walter F. Baile, MD:
There was no plan, nothing. There was whatever result came out of it. There was nothing happened. So, you know, it—people come here—let's contrast us with the Cleveland Clinic. The Cleveland Clinic exec—the Cleveland Clinic's president said about ten years ago that, "Our customers are the most important things to us, our patients, and we're going to make sure that every patient has a good experience with their doctor. Therefore, every clinician here is going to be trained in communication skills." Now, that's an incredible commitment. So they trained physicians to teach other physicians, and they spread it throughout the whole institution, to the point now where they have a big meeting every year called a patient experience meeting, attended by not only hundreds of patients but people from other institutions who want to learn how to teach their own doctors how to do that.
T.A. Rosolowski, PhD:
Is that something you've participated in? I mean, have you presented there?
Walter F. Baile, MD:
I've taught those people. Yeah. I mean, I've trained some of their trainers. So, I mean, there's a modest program here, but asking the faculty to take time out to learn how to be effective with patients and families is not a priority here. And it's—the Cleveland Clinic is not MD Anderson. People come here because they're scared of dying, and they want a cure for cancer, and they'll put up with a lot. Now, I've had a lot of clinicians come to my workshops on communication skills, and the response has been fabulous. But it's just, you know, they used to call this the Pink Palace of Cure, was it, or some—
T.A. Rosolowski, PhD:
Of Healing.
Walter F. Baile, MD:
Of Healing, right. So this is where you come when you have a bad disease. And we've created a very—now, I have had my patients tell me, you know, "It's different here than Memorial Sloan Cancer Center where it's all businesslike, and the doctors aren't very—always very nice. People say it's a different atmosphere here. And I think that's very true. But when you go on a micro level, you know, do we have a plan for teaching all of our doctors how to be better communicators? No. Or how to talk to patients about end of life issues? No. We don't.
T.A. Rosolowski, PhD:
Yeah. I mean, I was having a conversation with Alma Rodriguez [oral history interview] about how, you know, there's movement to try to make that happen.
Walter F. Baile, MD:
There's no movement. Alma was in charge of one of those committees.
T.A. Rosolowski, PhD:
Oh, really? Wow, okay. I wonder what happened. Do you have any suspicions or insight into what happened that made those—there not have a result from those committees?
Walter F. Baile, MD:
I don't know. I'm not privy to doing—
T.A. Rosolowski, PhD:
No suspicions about what it might be, or—I mean, you've been here a long time. You must be able to read between the lines.
Walter F. Baile, MD:
Well, it takes leadership and empowerment. I mean, you have to empower people to come up with a result that people will take seriously. If you have a committee just to have a committee—and you've seen lots of that—nothing happened out of that committee, because there were other priorities. I mean, the priority of this place is research. We are a research-driven patient care institution. Look at the provost announcement every week about what's up there, who got research awards, who got grants. You don't get promoted on the tenure track unless you have grants. Where do grants come from? Research. Is there a clinical track? Not really. There is sort of a clinical track that people get promoted on, but you're not necessarily considered to be, you know—
T.A. Rosolowski, PhD:
Top-tier.
Walter F. Baile, MD:
Or equal. But that's fine. I mean, you know, for someone who wants to make an academic career here, this is a fabulous place. I mean, I've had—you know, I've had just wonderful experiences in making an academic career, and opportunities to collaborate with people. It's just been really, really fabulous. But, you know, communication with patients and families is considered to be something that you kind of work on your own.
Recommended Citation
Baile, Walter F. MD and Rosolowski, Tacey A. PhD, "Chapter 12: Clinicians and Communication: Challenges and Obstacles to Good Rapport" (2016). Interview Chapters. 421.
https://openworks.mdanderson.org/mchv_interviewchapters/421
Conditions Governing Access
Open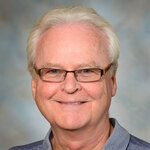 COinS