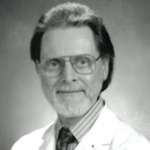 Title
Chapter 08: Creative Administration and Active Fundraising
Description
Dr. Becker talks about efforts to expand MD Anderson and try innovative administrative approaches. He recalls the effectiveness and creativity of his staff. He then touches on fundraising topics, including Dr. LeMaistre's creation of the Board of Visitors, the creation of endowed chairs, and the creation of the South Campus -Research Park. He then tells the story of how Research Park came out of the failed attempt to create a food service operation on South Campus ("the Kitchen of the Jolly Green Giant"), beginning with the R.E. Bob Smith Building for Research, which enabled recruitment of top researchers such as Dr. Isaiah J. Fidler and Dr. Margaret Kripke. He notes some pros and cons of Research Park (which is at a distance from MD Anderson's main campus). He then recalls how Dr. Andrew von Eschenbach and some other faculty came to him with a proposal for a clinical fellowship program -an instance of "bottom-up" creativity and part of the larger plan to build up to a "critical mass" of both basic and clinical laboratory research.
Identifier
BeckerF_02_20120517_C08
Publication Date
5-17-2012
Publisher
The Making Cancer History® Voices Oral History Collection, The University of Texas MD Anderson Cancer Center
Topics Covered
The University of Texas MD Anderson Cancer Center - Building the Institution; MD Anderson History; Building/Transforming the Institution; Philanthropy, Fundraising, Donations, Volunteers; On Philanthropy and Volunteerism; Donations, Gifts, Contributions; On Texas and Texans; MD Anderson Past; MD Anderson Snapshot; Institutional Mission and Values; MD Anderson Culture; Controversies; Institutional Politics
Creative Commons License


This work is licensed under a Creative Commons Attribution-Noncommercial-No Derivative Works 3.0 License.
Disciplines
History of Science, Technology, and Medicine | Oncology | Oral History
Transcript
Frederick F. Becker, MD:
So we started off then. I had a staff of about 4 people, but they were fabulous people. One of them, Julie Collins, became a one-person facility planner and the most creative person we've ever had in the world. For example, when the Vice Chancellor for Health Affairs told me that we couldn't build another building, we had just too many buildings going on, Julie created the idea that we would buy a building as a piece of equipment, and that's the MOD Building, which is part of the Smith Building Center here on the South Campus. She was the one who created and designed the open labs that we now use and the mobile bench. So my staff was small, but it was fantastic. And in fact, in later years when people took one part of what we did and had 100 people, I always thought they were at a great disadvantage, and so did the faculty, because you couldn't get an answer in ten minutes, and we could because we had only three or four people. Let me just go on and tell you a few of the things that Dr. LeMaistre and my colleagues did. The Board of Visitors is a whole epic in itself. These people are fascinating, because being a part of the University of Texas, our governing bodies are the regents and the legislature bodies, so we can't have a board of directors or trustees like private universities have. But Dr. Clark created the Board of Visitors, extraordinarily distinguished people from around Texas and elsewhere in the United States—possibly today from elsewhere in the world—who advise us, who raise money for us, who support us politically, etcetera. Extraordinary group. [So] we had a Board of Visitors group raising money for buildings, but the most fascinating was the Board of Visitors group that I headed to create professorships. This institution had no endowment partly because, being a state institution, you have to get it legislatively created. So we did not have funds to offer new faculty named professorships with income. One of the committees that I headed from the Board of Visitors was in pursuit of these professorships, and one of the people that I worked with, which was extraordinary, was a person named Boone Pickens, who is now more famous for endowing the football team and stadium at Oklahoma State but who has given us fifty million dollars for the Pickens Building and is a very creative thinker. The other member was named Charles Haas, who was the president of El Paso Gas or something. Marvelous man. Fantastic. I always appreciated his Christmas cards because the Christmas card had one of his impressionist paintings on the card. Boone and I got along really well, as I did with almost everybody who was inherently Texan or Oklahoman. He asked me how we were going to raise money for professorships and I said, "The ladies are planning a gala." And Boone Pickens said to me—this is thirty-some odd years ago—the following: "Well, Fred, the men who make those funny dresses in New York are going to make a million dollars from that, and the band and the caterer and all those people are going to make a million dollars from that gala, and MD Anderson is going to end up with $58." He said, "If I brought down two independent oil people and you walked them through the pediatric ward, they'd write you a check for a million each." And he did.
Tacey Ann Rosolowski, PhD:
Wow!
Frederick F. Becker, MD:
Oh yeah. He's been a tremendous supporter. So we began to create endowed professorships, chairmanships, which have now blossomed. If you go up on the eleventh floor, you'll see all the plaques naming the people and who received them. And when you receive an endowed professorship or chair, part of the income from that endowment goes to support your research and represents a marvelous degree of freedom in how you spend it as against the details in a grant and the delays. I don't know how many we have. You should check on that. I think we have literally maybe hundreds of professorships and chairmanships. And they're graded. There's Distinguished, Endowed, and so forth and so on based somewhat on the amount of money, all of this with the approval of the Board of Regents, of course. Their award was very important. So we really were starting at the very beginning. In addition to the professorships and so forth, people were amazingly generous in money, and we began to build new research facilities: a basic research facility, a clinical research building, buildings up in the north part where we have our animal veterinary research, and Smithville, the so-called Carcinogenesis Center. We put considerable money in. And this was all on the generosity of our donors since we do not get money from the state to build. As far as I know, this still occurs—that is, to build a building, we have to raise the money either from our earnings or from donations, maybe the pinnacle of which is the money that Dr. Mendelsohn got from the sheik—who I can't pronounce—to build a huge new building. I might say that one of the things my administration did was to recognize, with Mickey's total support, that this so-called South Campus was, if you will, a tremendous resource of space. How correct that was is evidenced by the fact that there are now six or seven major research facilities—including the photon treatment plant—and the fact that our newest president's research labs are in a new building on the South Research Campus or Research Park. There's a limit to how far I can go on this, but I'll go this far. To give you an idea how creative we had to be in the early days, the university had decided that they were going to create a kitchen—a gigantic food preparation center—on the South Campus and that this place would make up to 50,000 meals a day to be distributed to the various hospitals and medical schools from Galveston to Houston. It became known by some of us as the "kitchen of the Jolly Green Giant." Huge mixing bowls, a microwave that could cook half of an ox, and a freezer that could contain 50,000 frozen meals on a mobile platform. The problem was that none of it worked. There wasn't the expertise that, for example, an airline has in making its meals. They didn't really think of the distribution. And so after a while, the "kitchen of the Jolly Green Giant" stood empty and unused until I proposed to Dr. LeMaistre that we buy it for a dollar. Dr. LeMaistre was the prince of dealing with the Board of Regents. He had dealt with them as chancellor. And off he went. I don't know how much money we paid for it. It did take a great deal of money to alter it because there were features of it—like inadequate drainage—that had to be done. But with the support of the facilities planning people, Julie Collins, and myself, that became the R.E. "Bob" Smith Building for Research, the first of our buildings on the South Campus, and the facilities that made it possible for us to recruit two of the most outstanding researchers ever, Margaret Kripke in immunology and Dr. [Isaiah J.] Fidler, probably the premier tumor biologist in the world and probably the most contributory tumor biologist in the past thirty years. His contribution and so on I'm sure you will cover. So these were two of my very first recruitments. And to say the least, there's not been a day where I was disappointed. Their labs were put in the Smith Building. Actually, there were some people who said, "It's too distant. There's no way to get there. How can we share? Will they come up on the main campus?" But funny as it may seem, there were some people who really enjoyed the separation from all of the tumult of the main campus. And in fact, when Dr. LeMaistre recruited Dr. Charles Balch as the head of surgery in that same period, Dr. Balch's request was to have his labs in the Smith Building near to Dr. Fidler.
Tacey Ann Rosolowski, PhD:
Did they collaborate?
Frederick F. Becker, MD:
To a certain extent. But later on, in what is an interesting story, the young head of the Department of Urology, Dr. Andy von Eschenbach, who would go from that position to the head of the NCI and FDA, came to me with Dr. Fidler and said, "Fred,"—I allowed them that—"we would like to create a new program here in which clinicians in training would spend a minimum of six months, or perhaps more, in Dr. Fidler's lab training in urology at that time, and they would be supported while they did so." And I thought that was a fantastic idea and—you'll laugh when you hear it—I gave them the magnanimous sum of $50,000, which today is somebody's weekly salary, and so the clinical fellowship program began. And evidence of its success would be that Colin Dinney, the current chairman of urology, was one of the first fellows in that program. Another outstanding product of that program was Dr. Lee Ellis, who is professor of surgery. Both of them are not only involved in first-class clinical practice but in first-class research.
Recommended Citation
Becker, Frederick F. MD and Rosolowski, Tacey A. PhD, "Chapter 08: Creative Administration and Active Fundraising" (2012). Interview Chapters. 431.
https://openworks.mdanderson.org/mchv_interviewchapters/431
Conditions Governing Access
Open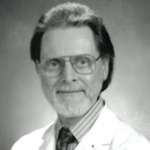 COinS