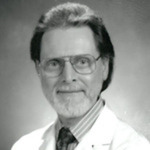 Title
Chapter 09: Establishing Research Excellence; Expanding to South Campus
Description
Dr. Becker discusses how MD Anderson maintained excellence in research, beginning with the creation of an External Advisory Board of top research and clinical scientists who reviewed the credentials of prospective hires and who came to MD Anderson once a year to review plans that Dr. Becker made for developing research. He describes the "unhomogenous" character of research, in that not all the researchers were first class, largely due to inbreeding in early hiring practices. He notes difficulties in shifting the culture of inbreeding and praises MD Anderson's tenure system -a 7-year rollover system. Dr. Becker then describes the criteria used for determining excellence and underscores that they always attempted to be fair in evaluating faculty, particularly since they did not want to lose someone who was creative (and who might have had difficulty acquiring funding for cutting edge work). He also notes MD Anderson never lost one of the cases brought by faculty who were terminated. The support of excellence increased the institution's ability to raise fund and, therefore, recruit even more top faculty. He also addresses the past criticism that MD Anderson had never produced a National Academy of Science member, noting several faculty members who were appointed to the Academy shortly after being recruited away. He then talks about the building of South Campus and its role in expanding research.
Identifier
BeckerF_02_20120517_C09
Publication Date
5-17-2012
Publisher
The Making Cancer History® Voices Oral History Collection, The University of Texas MD Anderson Cancer Center
Topics Covered
The University of Texas MD Anderson Cancer Center - Building the Institution; Controversies; Institutional Politics; Growth and/or Change; Institutional Mission and Values; On Research and Researchers; MD Anderson Snapshot; Overview
Creative Commons License


This work is licensed under a Creative Commons Attribution-Noncommercial-No Derivative Works 3.0 License.
Disciplines
History of Science, Technology, and Medicine | Oncology | Oral History
Transcript
Tacey Ann Rosolowski, PhD:
Can I ask you a question here? Because it seems like there are a couple things going on. On the one hand, you're working really closely with Dr. LeMaistre with this sort of grand initiative for institution building—making a quantum leap, basically, in the size and complexity of the institution. And then at the same time you're also really, really responsive, as you were to these individuals who came to you with a creative idea of their own, and then you're giving it the stamp and saying, "Yeah, run with it." So what was your grand plan or the plan that you shared with Dr. LeMaistre? And then how did you move back and forth between these moments of creativity through that grand plan?
Frederick F. Becker, MD:
The underlying thought or plan was to build a critical mass of laboratory-oriented research not only in the basic, as they were called, laboratories or research departments but also in the clinical departments and then to make the corridors of communication and shared research free—open them up. For example, we had to make certain that if someone was going to be recruited into a clinical department but as a research scientist that the level of their excellence was that which would have given them a position in a pure research department so there would be no putative competition and concern about the levels of excellence, and that's very hard to create. So the approval of basic research scientists—lab scientists—going into clinical departments, which was part of the plan, to create positions in those departments—the approval was by the same group that approved those recruitments into what were called basic research departments.
Tacey Ann Rosolowski, PhD:
Was that at all controversial?
Frederick F. Becker, MD:
Ha! (scoffs)
Tacey Ann Rosolowski, PhD:
Tell me about that. (chuckles)
Frederick F. Becker, MD:
In plain language, clinicians don't like to have anything they do judged by non-clinicians. So if they felt someone contributed to what they wanted to do in the department, they had to be convinced that the person needed to be approved by others to make sure that the level of science was homogeneous. And you do that by two methods: one, by discussion, explanation, and by dictating, by dictatorship. And in these early days that was sometimes necessary. In a similar manner, to establish some criteria from the outside, I established, with Dr. LeMaistre's support, an external advisory board made up of some of the outstanding research scientists and clinical scientists in the world—but mostly in the United States. They would come at least once a year as a group, and more often subgroups, to review the plans that I thought were interesting or possibilities for the place before I presented them to Dr. LeMaistre. They also came once a year, at which point we had faculty members present to them, and we also frequently would run potential recruits—their credentials—through the appropriate people on that board. If we were thinking of recruiting a chairman of biochemistry, I had at least two people on that board who would review the credentials or, probably in some cases, had recommended someone to me. This gave us an outside which we had never had. I have to tell you that when I took this new job, [the level of] laboratory research here was enormously inhomogeneous. We had some scientists who at any level would be considered first class, but they were not the majority because the basic science departments—I'll focus on them—were terribly inbred. People who came as predoctoral students were now full professors, and so there was sort of a buddy system in promotions and raises and so on. Very, very strong and very protective. The difficulties in getting rid of some faculty or—let's use a better term—weeding the garden was based on the input of the external advisory board, on a group of people within the institution that I highly respected and became my advisors, and the support of Dr. LeMaistre, because there were many legalities about this. I won't go into the tenure system here because it's a wonderful system, I think, and has changed over the years. But fortunately, it was not a lifetime tenure system. It was a seven-year rollover system that Lee Clark reluctantly accepted, and it helped us. When we evaluated someone as not really meeting our standards, we could ask for input not just from some homegrown or friend of a friend but from scientists that had nothing to do with MD Anderson but were expert in the field.
Tacey Ann Rosolowski, PhD:
It does seem really just practically and politically very savvy to have that external advisory board.
Frederick F. Becker, MD:
It was vital. But I will tell you, some of the most vicious fights that occurred had nothing to do with recruiting new people or building buildings or establishing new criteria for in-house funding, which I'll get to in a minute, but was the almost what I would call musk-ox response of friends and associates who would gather around that faculty member and exert enormous pressure every way they could to keep them from being released. [ ]For example, one of the things that I noted—and so did my external board—was that a number of scientists here and some clinical researchers as well had never had a grant or didn't bother to compete for grants or had very few grants, but their research was supported almost entirely by external funds, donations, and the funds were divvied up by those people who often formed a defensive posture. And by the way, none of my new faculty, none of my advisors, had ever heard of anything like that. So if a faculty member hadn't published anything of note or in any noteworthy journal and didn't have any significant outside funding and had been supported by in-house funding—sometimes for ten years—those were criteria which allowed us to identify people who weren't doing so well.
Tacey Ann Rosolowski, PhD:
I was going to ask you what the criteria were for excellence.
Frederick F. Becker, MD:
That's it. Those were among the criteria.
Tacey Ann Rosolowski, PhD:
What were some of the others?
Frederick F. Becker, MD:
We would read whatever papers they had published, not looking at the journals like they do today with impact [ratings] but to get their work to people in the field and ask how significant this contribution was. We tried every way possible to be fair. We didn't want to lose a faculty member whose work would then turn out to be extraordinarily imaginative or new or so forth, because that I prize above almost everything else.
Tacey Ann Rosolowski, PhD:
Yeah, because sometimes with creative ideas they do start out slow and—
Frederick F. Becker, MD:
And they can't get funding and so on. So their work was also reviewed, and if they hadn't published it, they had the prerogative of writing it up for me to have people review. We did not want to be unfair. But interestingly enough, talking about human nature, it was usually the people who were judged to be the least creative, the least productive, etcetera, who fought the hardest against being released with lawyers and this and that and suits and so on. Usually we didn't actually have a lot of trouble because we worked so hard to make sure we were right. So this changed the milieu here. The people we brought in were used to raising their own money and thought what we gave them as supplemental money or recruitment packages was more than generous. They were [ ]happy most of the time. And therefore, there was a considerable turnover of faculty and actually without significant trauma. It was more wailing and gnashing of teeth and so on. In a few cases it led to legal actions. We never lost one, by the way, as far as I know. Never lost a single case.
Tacey Ann Rosolowski, PhD:
Interesting.
Frederick F. Becker, MD:
Yes. So that opened [ ]the raising of funds, the raising of endowments, the creation of new facilities, gave us a tremendous impetus towards being able to recruit people who previously might not have thought to come. One of the hardest things I faced was to get the ball rolling. There were many, many people I would approach in terms of recruitment who said, "MD Anderson? Does it have any research, blah, blah, blah?" Snobbism, which still exists actually.
Tacey Ann Rosolowski, PhD:
Really?
Frederick F. Becker, MD:
Oh, my gosh. I'll tell you an off the cuff story after. You can determine whether you want it in or not. Every time we were able to recruit a new chairman, which was my primary [aim], that new chairman was able to recruit brilliant young people because that person was known. So Dr. Kripke and especially Dr. Fidler began to recruit outstanding people. For example, I was able to recruit Dr. William Lennarz as the first new chairman of biochemistry and molecular biology. Dr. Lennarz was internationally known for his work on glycoproteins, and Dr. Lennarz began to recruit young people of enormously great potential. I'm going to get to that story in a minute. Interestingly enough, we've recently enjoyed the appointment of Dr. [Ronald A.] DePinho, our new president, to the National Academy of Sciences. And in a blog about it, we were slandered by someone who said, "This is the first time they've had anybody in the National Academy, which is why their basic research has been thought of as secondary," or poor—whatever the word. I'll tell you about my note to Dr. DePinho after the thing is off. The point of it is that Dr. Lennarz was elected to the National Academy here while he was chairman and promptly received all kinds of offers, and because of some personal pressures to go back to the Northeast, he accepted an enormous job offer at Stony Brook, but he won his National Academy here. Interestingly enough, one of the people he and I had recruited, Dr. Eric Olson, a brilliant, productive biochemist and molecular biologist, had a chairmanship here and terrific laboratories but suddenly accepted a job at Dallas Southwestern and was elected to the National Academy a very short time later. Dallas had six or seven members of the National Academy. Dr. Jim Allison, who was up at Science Park, a young investigator, discovered the T-cell receptor, one of the fundamental findings in immunology, and then came to talk to me about the fact that he really wanted to have more laboratories and more support, which I offered him. But unfortunately, he was immediately offered a job by University of California at San Francisco, which he took and was elected to the National Academy shortly thereafter. So we have had National Academy members. They've just been recruited away either shortly before or shortly after. And without a critical mass, it's hard to get the support from outside. Over the next years, we built a number of buildings—many hundreds of thousands of square feet of brand-new research space. In terms of research facilities, we then began to plan for the South Campus. The first building, which is called SCRB 1, is the building appended to this building. And that was maybe the last major contribution of myself and my staff of thinking of putting a research building down here and creating one with open laboratories.
Tacey Ann Rosolowski, PhD:
What does that mean, open laboratories?
Frederick F. Becker, MD:
No walls.
Tacey Ann Rosolowski, PhD:
Okay. And what's the advantage?
Frederick F. Becker, MD:
Flexibility. In the old days, every time you recruited someone they said, "I can't use a lab like this. I need more open space." You had to tear out walls. Very costly. Air conditioning is regulated by the NIH, etcetera. Now you said, "Okay, this is yours, even the benches," as I said Julie invented. There were some people who didn't like it for trivial, petty, personal reasons but as far as I know—and I'm not in that circuit anymore—most people really like it. They liked it enough to build a matching building, SCRB 2, that you're sitting in right now and then SCRB this, that, and the other. And the president chose to have his labs in one of these buildings so clearly—
Tacey Ann Rosolowski, PhD:
Why do you feel that the buildings here in Research Park were a major contribution? What is it about that?
Frederick F. Becker, MD:
Oh, because there's almost a standing joke in the Medical Center—that which is called the Main or North Campus—with Baylor and University of Texas Medical School. The standing joke is the only people who can't get in are the patients. It's one of the most compressed areas you've ever been in. You should see it. And so there's no more space to build. If there is, it's always up, and that compresses it even more. Here we're hundreds of acres—I think 150 acres—and then we bought some more from an armory that was sitting there doing nothing, so now we put the photon treatment center on the South Campus. SCRB 2, 3, 4, and 5 are on the South Campus. It's breathing room. In an older city like New York or Boston, it would be a hundred billion dollars' worth of land. And we own this—the University of Texas but in our name. I made a joke that I took the wrong shuttle to get back here, and we turned left at Baton Rouge. (laughter) It's just opened up everything, and there are plans for more and more. It does need more communication and more connection, but that will surely come. So in the years with Dr. LeMaistre, enormous construction of research facilities, tremendous recruitment of faculty, tremendous endowment increases, heightened sharing with the clinical departments, and what I hope to instigate, which is now called translational research. To me it was simply research that could—if something was discovered in a basic lab—translate to the clinical. And the fascinating thing about modern research—current research—is there's no end, apparently, to what was discovered in the basic labs that now have clinical application.
Recommended Citation
Becker, Frederick F. MD and Rosolowski, Tacey A. PhD, "Chapter 09: Establishing Research Excellence; Expanding to South Campus" (2012). Interview Chapters. 432.
https://openworks.mdanderson.org/mchv_interviewchapters/432
Conditions Governing Access
Open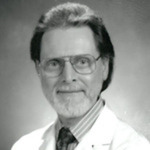 COinS