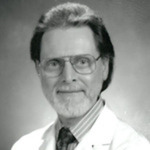 Title
Chapter 13: A Named Chair and Views of Texas and Texans
Description
Dr. Becker talks about his surprise when John Mendelsohn created the Frederick F. Becker University Cancer Chair. Because it was funded by donations from many "legendary Texas families," Dr. Becker feels very accepted in Texas. He describes what he'd like to import from Texas to New York, and vice versa.
Identifier
BeckerF_02_20120517_C13
Publication Date
5-17-2012
Publisher
The Making Cancer History® Voices Oral History Collection, The University of Texas MD Anderson Cancer Center
Topics Covered
The Interview Subject's Story - Career and Accomplishments; Giving Recognition; Funny Stories; Career and Accomplishments; Character, Values, Beliefs, Talents; On Texas and Texans; MD Anderson History; Growth and/or Change; Institutional Politics; MD Anderson Snapshot; The Researcher; Gender, Race, Ethnicity, Religion; On Texas and Texans; Donations, Gifts, Contributions; On Texas and Texans; Institutional Mission and Values; MD Anderson Culture; Portraits
Creative Commons License


This work is licensed under a Creative Commons Attribution-Noncommercial-No Derivative Works 3.0 License.
Disciplines
History of Science, Technology, and Medicine | Oncology | Oral History
Transcript
Frederick F. Becker, MD:
John [Mendelsohn] prior to this I should say [ ] gave me one of the great surprises of my life. I'm not easily surprised. There was one time when my wife ordered a belly dancer on my birthday to come to my office. That was a surprise. I heard thunderous feet in the hall of people following her to my office.
Tacey Ann Rosolowski, PhD:
(laughs) I bet you did.
Frederick F. Becker, MD:
John had gone to some of our major donors and absolutely without me knowing one thing about it created—and got permission from the Board of Regents and the chancellor, by God—the Frederick F. Becker Distinguished University Research Chair in Cancer Research. And I'm alive. As you know, many of them are developed after you die. [ ] It was quite an enormous chair in funds, none of which I gave. But the third thing about it was enormously pleasing to me, and that is a large percentage of the funds were donated by what I would call legendary Texas families. Pretty good from a guy from New York. They included the Sid Richardson Foundation of Fort Worth, which is the Bass Oil family, the H-E-B, Charles Butt Foundation—Charles is the president and CEO of a little grocery store called H-E-B—and the Kleberg Foundation. There were other personal donors, but you really don't get more Texan than those three. I thought really I had made my mark and been more than just accepted.
Tacey Ann Rosolowski, PhD:
And that mattered to you.
Frederick F. Becker, MD:
Oh, yes. Who would it not matter to? I'll tell you why, and then I may stop with one other comment. When I came to Texas, many people in the Northeast, from Harvard to NYU, thought it was a huge practical joke I was playing on them. One of my former fellows, who later became the chairman of pathology at NYU, is a brilliant and wonderful man, but he's basically a clone of Woody Allen. He looks like him, he acts like him, and his entire nature is like him. I have continued to do research with him, of course, when I transferred here, but he was in a state of despair that I was coming here. He thought it would be insane for me. And so about six months after I arrived, we were talking about the research on the phone. Afterward he said, "Well? How are they treating you?" And I said, "George, I've never been treated more generously, with more consideration, with more support than I've gotten here." And he said, "They don't mean it!" He was afraid it was a trap. I would go out one day, and they would lynch me. So when you asked me that—and although some money was given by personal friends, which I greatly appreciate—the fundamental thought here is John went to three groups and Charles Butt himself that are names totally associated with Texas. King Ranch goes back to the 1800s. Sid Richardson was the personification of the independent oilman. Charlie Butt's parents started with a grocery store in Corpus Christi and built H-E-B. Yeah, that's very meaningful. That's very meaningful because I'm not very tall. That's a joke.
Tacey Ann Rosolowski, PhD:
You said in our first session that you consider yourself a Texan [and a New Yorker].
Frederick F. Becker, MD:
I consider myself very much of both cities, and I think that's important. I think if I could bring to New York some of the gentleness and softness of Texas despite its blustery—I wish I could. I wish I could bring the thoughtfulness of people here who really mean, "Can I help you?" and then maybe from New York bring some of what they would say are liberal ideas but the devotion to other people and support of other people and so on. So I don't have to pick an area. Off the record, my wife never adjusted to Texas, and we have a wonderful anecdote. George H.W. Bush became the chairman of our Board of Visitors, and I was introduced to him before he ran for any office, one of the first people I ever met [here]. And at one of these galas he came to my wife after speaking with John Mendelsohn and said, "Mary"—leaning down because she's, like you, not tall—"I hear you've been here for twenty years. You must feel like a native." And my wife, who is the antithesis of the faculty wife, looked up and said, "I never unpacked." I said, "Mr. President, she's always working to push my career down the toilet." (laughter) Good one, huh? "I never unpacked." [And he said, "I think that Barbara feels that way!"]
Tacey Ann Rosolowski, PhD:
You're right. It's a good one. (laughs)
Frederick F. Becker, MD:
[ ]
Tacey Ann Rosolowski, PhD:
(laughs) [ ]
Frederick F. Becker, MD:
He's a marvelous person—Good, as a person, clever and smart.
Recommended Citation
Becker, Frederick F. MD and Rosolowski, Tacey A. PhD, "Chapter 13: A Named Chair and Views of Texas and Texans" (2012). Interview Chapters. 436.
https://openworks.mdanderson.org/mchv_interviewchapters/436
Conditions Governing Access
Open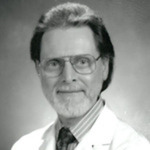 COinS