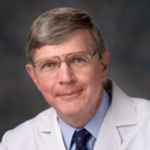 Title
Chapter 03: A Review of MD Anderson Research in the Early Seventies and a Discussion of Clinical Trials
Description
Dr. Bast begins this chapter by noting that, in the mid-seventies he wrote a review of research on BCG and cancer for the New England Journal of Medicine and included comments on the poor quality of research at MD Anderson. He gives further context, noting the controversies over randomized clinical trials and the bias at MD Anderson for conducting single arm trials. Dr. Bast next explains why today studies of targeted therapy can be productively advanced by single-arm trials, though they require final confirmation by randomized trials to win FDA approval for any drugs or procedures.
Identifier
BastRC_01_20140707_C03
Publication Date
7-7-2014
Publisher
The Making Cancer History® Voices Oral History Collection, The University of Texas MD Anderson Cancer Center
Interview Session
Topics Covered
The Interview Subject's Story - The Researcher; Understanding Cancer, the History of Science, Cancer Research; The History of Health Care, Patient Care; On Research and Researchers; The Researcher; Overview; Definitions, Explanations, Translations
Transcript
Robert Bast, MD:
During my years at NCI, I got a chance to write a review for the New England Journal [of Medicine] on "BCG and cancer". About half of the article talked about the poor quality of the trials in those days at MD Anderson—I think it was my karma to spend a couple of decades here.
Tacey A. Rosolowski, PhD:
(laughter)
Robert Bast, MD:
And clearly over the years, MD Anderson's become a whole lot more critical in its clinical trials.
Tacey A. Rosolowski, PhD:
Now, tell me about that, I mean, because, you know, around what year was this?
Robert Bast, MD:
This would have been between '72 and '75.
Tacey A. Rosolowski, PhD:
So, what was it that you saw at that time? You know, because obviously, I've been interviewing people who are talking about research at that time. And there's, you know, people talk about controversies over clinical trials, and how do you set up—how do you design research, and all that. So, what were you seeing as a reviewer, an outside reviewer, of what was happening at the research, here?
Robert Bast, MD:
In the 1970's, it was becoming apparent that you really did need to do randomized phase III clinical trials, at least to resolve some questions regarding the efficacy of treatment. There are great cycles of belief in this area. It was clear that you could really delude yourself with single-arm trials, comparing their outcomes to historical controls. Obviously, if you're treating bacterial pneumonia with penicillin for the first time, you may or may not need historical controls. But the results of BCG and cancer were much more subtle.
Tacey A. Rosolowski, PhD:
Mm-hmm.
Robert Bast, MD:
By and large, the original trials at Anderson at that time were often single-armed, and their results not sufficiently dramatic to base future treatment on those anecdotes. As an aside, now with some of the targeted therapies, we are coming back to a point where single-arm phase II trials make a lot more sense than they used to for understanding which patients are most likely to respond.
Tacey A. Rosolowski, PhD:
Really?
Robert Bast, MD:
If you have to do a randomized study, you've got to be sure to include patients who are most likely to respond to the targeted therapy.
Tacey A. Rosolowski, PhD:
So, just so I understand, I mean, there's maybe a subtlety here I'm missing. You know, what, exactly, is it about targeted therapy that suits that approach to a single-arm trial?
Robert Bast, MD:
In concurrently controlled, randomized clinical trials, you try to make both the experimental and the control group exactly equal, or as nearly equal as possible for all parameters that could influence prognosis. So, you try to treat the average patient. In the case of targeted therapy, you're attempting to identify those individuals who are uniquely suited to respond to a particular drug, and you're trying to match targeted therapies to the molecular abnormalities of the particular patient's cancer.
Tacey A. Rosolowski, PhD:
Interesting.
Robert Bast, MD:
Under those circumstances, if you can find enough patients who have exactly the same abnormalities in their cancers, then you might think about randomizing as a final step in the approval of a targeted drug use in the community. Outcomes for some of the targeted therapies, however, can be dramatic. With EGFR [Epidermal Growth Factor Receptor] inhibitors in metastatic lung cancer, survival beyond two years is being observed frequently, while two year survivors were uncommon with conventional chemotherapy. With Gleevec and other Abl inhibitors, patients are chronic myelogenous leukemia (CML) are likely to be cured.
Tacey A. Rosolowski, PhD:
Interesting. Now, does that shift, or does that nature of targeted therapy and the type of research that's suited to it, does that make it easier to fund, easier to generate support for it? You know, what's the larger impact?
Robert Bast, MD:
In terms of the—
Tacey A. Rosolowski, PhD:
Or, cheaper to run, I should say, might be the first based question.
Robert Bast, MD:
Well, there certainly are adaptive trials with Bayesian design that are more efficient, and where you're predicting your expected outcome and adjusting your parameters as you go to figure out whether the trend is or isn't affected.
Tacey A. Rosolowski, PhD:
Well, I—from my own reading, and granted, you know, limited understanding of this issue of research design, it sounds like randomized clinical trials, they're large, they're multi-institution, often to be really, really credible. And they're consequently extremely expensive to run.
Robert Bast, MD:
Yes.
Tacey A. Rosolowski, PhD:
And so, I'm wondering if targeted therapy, given that it doesn't require randomized trials, has certain advantages in terms of, you know, economics of research, basically.
Robert Bast, MD:
Yes. Some randomized clinical trials will still be required, but we must choose them wisely. Single arm trials used strategically will help us to plan Phase III trials more strategically with a higher probability of success and that would impact on their cost-effectiveness.
Tacey A. Rosolowski, PhD:
I see. I see.
Robert Bast, MD:
For Food and Drug Administration approval of most targeted drugs, you really do still need a randomized study. Ideally, you want a randomized study that just includes the people who are most likely to respond.
Tacey A. Rosolowski, PhD:
And that sounds like it would be a challenge, given the specificity of the patients that are being treated.
Robert Bast, MD:
And it would certainly require collaboration between multiple institutions for Phase II studies, even with a population of patients as large as MD Anderson's, where we see 30,000 new patients a year.
Tacey A. Rosolowski, PhD:
Wow.
Robert Bast, MD:
Patients with almost every molecular abnormality, as well as every kind of cancer, walk through our doors every day. That's one of the tremendous advantages of an institution like our own, where at least for Phase I and Phase II studies, we can complete trials in a timely manner just with our own patient population.
Tacey A. Rosolowski, PhD:
Well, thanks. I'm sure we'll talk a lot more about this, because obviously your office is intimately involved in—
Robert Bast, MD:
Yeah, absolutely.
Tacey A. Rosolowski, PhD:
—defining exactly these questions. (laughing)
Recommended Citation
Bast, Robert C. Jr., MD and Rosolowski, Tacey A. PhD, "Chapter 03: A Review of MD Anderson Research in the Early Seventies and a Discussion of Clinical Trials" (2014). Interview Chapters. 440.
https://openworks.mdanderson.org/mchv_interviewchapters/440
Conditions Governing Access
Open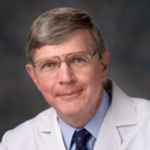 COinS