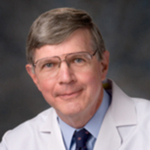 Title
Chapter 04: Studies of C. Parvum and a Screening Test for Ovarian Cancer
Description
In this chapter, Dr. Bast describes the research that grew from his belief that BCG could be injected into tumors to control growth and metastasis. During his residency at Brigham and Women's Hospital and then as a fellow at the Dana-Farber Cancer Institute, he looked for ways to apply intravenous tumor injection to other cancers. He talks about a study of how injected c-parvum inhibited ovarian cancer in animals by increasing macrophages. He then talks about translating the results to human treatment, describing the next step in the research involving the monoclonal antibody CA-125. An important result of this work: an ovarian cancer screening test. He explains that his laboratory developed an assay for CA-125 and in a retrospective study discovered that it could be used to track the course of ovarian cancer. The procedure is still used for monitoring. Dr. Bast then talks about uses of CA-125 for early detection.
Identifier
BastRC_01_20140707_C04
Publication Date
7-7-2014
Publisher
The Making Cancer History® Voices Oral History Collection, The University of Texas MD Anderson Cancer Center
Interview Session
Topics Covered
The Interview Subject's Story - The Researcher; The Researcher; Discovery and Success; Understanding Cancer, the History of Science, Cancer Research; The History of Health Care, Patient Care; On Research and Researchers; Overview; Definitions, Explanations, Translations; Discovery and Success; MD Anderson Impact
Transcript
Robert Bast, MD:
Picking up the narrative, though, after finishing three years at the National Cancer Institute, I headed back to Boston and was a resident at the then Peter Bent Brigham (now the Brigham and Women's Hospital), working with Marshall Wolf, the head of their house staff training program, who, I think, in retrospect, was a great influence. He is a remarkable clinician; probably one of the best clinicians I've ever met. But he also was an incredible mentor and a wise leader. While he believed in tough love, he was incredibly supportive of young physicians who wanted to take different and diverse career paths. Two years ago, he actually had about 1,000 of his former trainees come back for a celebration. He's still going strong as an internist in the Boston area, and he's retired from heading up the house staff. But he has had individuals who ended up going into international medicine, one graduate headed the FDA, others excelled as leaders in academic medicine and in more traditional research. As an aside, Marshall made heading a house staff training program a respected position. In the mid 1970's, heading the house staff for a few years was considered a "stepping stone" to becoming a chair of medicine or a deans. Marshall was one of the first people at a major training program who made this role a "destination", rather than a stepping stone. And so, he really impacted the lives of a very large number of very able young doctors.
Tacey A. Rosolowski, PhD:
Wow.
Robert Bast, MD:
Yeah.
Tacey A. Rosolowski, PhD:
That's pretty—
Robert Bast, MD:
I spent a year at the Brigham and then spent a year at the Dana Farber Cancer Institute as a fellow. In those days, there was short-tracking, where you could finish an internal medicine residency and sub-specialty training in less time. As I had had about five years away from traditional clinical training in the laboratory, that made a huge amount of sense at the time. In 1977, I became an Assistant Professor at the Dana Farber Cancer Center. And at that time, I was looking for ways that you could apply what I had learned from Herb Rapp and Bert Zbar with their intratumoral injection of immunostimulants to a different kind of cancer where we could treat visceral metastases, and not just cutaneous lesions. So, one of the things that occurred to me was that ovarian cancer ought to be that kind of disease, because you can imagine putting immune—bacterial immunostimulants in the abdominal cavity, where much of the spread of ovarian cancer is on the surface of the bowel, or the internal surface of the abdominal wall, and where you might have the bugs actually direct contact the cancer. And fortunately, Bob Knapp [MD] and Ross Berkowitz [MD] were working with a mouse model for ovarian cancer, where they could inject cells in the peritoneal cavity where the tumor would block the lymphatics and diaphragm in the mice producing ascites. Rather than living BCG, they had injected heat-killed Corynebacterium parvum (now called Propionibacter) into the abdominal cavities of mice with intraperitoneal transplants of a mouse ovarian cancer. C. parvum had only a modest effect on cancer growth, but if you added a rabbit antibody made against antigens on the surface of the mouse ovarian cancer cells, you could have dramatically greater antitumor activity. As I was joining the faculty at Dana Farber, Bob Knapp and I joined forces, and we had labs right next to each other, and we shared technicians. In my first project, I explored the mechanism underlying the dramatic interaction between the antibody and C. parvum. And it turned out that the intraperitoneal C. parvum attracted macrophages and other white blood cells into the abdominal cavities of the mice and activated them for cancer cell killing. These activated leukocytes could then kill the antibody coated tumor cells through the mechanism of antibody dependent cellular cytotoxicity (ADCC).
Tacey A. Rosolowski, PhD:
I think I'm missing the name of that other compound, C. parvum?
Robert Bast, MD:
Yes, Corynebacterium parvum, C-O-R-Y-N-E-B-A-C-T-E-R-I-U-M.
Tacey A. Rosolowski, PhD:
You spelled that really fast. Too fast for me. Okay, once more, please?
Robert Bast, MD:
C-O-R-Y-N-E-B-A-C-T-E-R-I-U-M, bacterium parvum.
Tacey A. Rosolowski, PhD:
Got it. Thank you very much.
Robert Bast, MD:
In the days before the term Translational Research had been coined, we decided to translate this approach directly to the clinic. Burroughs-Wellcome Pharmaceuticals was evaluating C. parvum in clinical trials at that time. We performed the first trial testing intraperitoneal injection of C. parvum into patients with small volumes of residual tumor on the peritoneal surface that had failed initial conventional chemotherapy. This created substantial inflammation and abdominal pain, but 5 of 11 patients (45%) had objective responses. Two patients had complete responses that lasted for a year.
Tacey A. Rosolowski, PhD:
Wow.
Robert Bast, MD:
So, it looked like it was a good start. But if we were going to exactly mimic the mouse model, we needed an antibody against human ovarian cancer. And making rabbit antibodies against human tumor cells was more of a challenge. Two or three years earlier, [Georges J. F.] Kohler and [Cesar] Milstein had developed the monoclonal antibody technology. We were the first to apply that technology to developing antibodies against ovarian cancer. We immunized mice with human ovarian cancer cell lines and fused their spleen cells with mouse myeloma cells producing immortal "hybridoma" clones that would continue to produce unlimited quantities of a single antibody that reacted against ovarian cancer cells. The 125th promising hybridoma that we developed against ovarian cancer (OC) was designated OC125 and this antibody recognized an ovarian cancer associated caner antigen (CA) designated CA125.
Tacey A. Rosolowski, PhD:
Okay.
Robert Bast, MD:
And we had started to—
Tacey A. Rosolowski, PhD:
And that was in 1983?
Robert Bast, MD:
No, actually, this was more like 1978 or '79.
Tacey A. Rosolowski, PhD:
Oh, okay. Mm-hmm.
Robert Bast, MD:
It took a little while to develop a blood test for that.
Tacey A. Rosolowski, PhD:
Got you. Okay.
Robert Bast, MD:
We developed OC125 in '78 or '79, and then we published that in the Journal of Clinical Investigation in 1981. And then, found that the CA125 antigen recognized by OC125 was shed from the surface of ovarian cancer cells. And that CA125 might not be an optimal target for therapy, because the antibody might complex with the antigen in the blood stream or abdominal cavity, the immune complexes might be cleared in the liver and spleen and insufficient amounts of antibody might reach cancer cells. Bob and I attempted to make lemonade out of lemons. If OC125 detects shed antigen, maybe we could use it for a blood test. Vince Zurowski had been working with monoclonal antibodies at a small start-up called Centocor in an incubator facility in the University of Pennsylvania. Vince had collaborated with Jack Wands at the Mass General Hospital to develop a serum hepatitis test. Using their newly gained knowledge with monoclonal immunoassays, Vince and Tom Klug helped us develop an essay for CA-125. Fortunately, we had a bank of serum that had been collected by other investigators at the Dana Farber. Using these samples, we were able to test, retrospectively, a number of patients with ovarian cancer. CA-125 was elevated in more than ninety percent of patients with ovarian cancer, and could be elevated in other kinds of cancers, but not as frequently. Levels of CA125 tended to track the course of the disease. Before that time, there really wasn't a blood test for it that would track the course of ovarian cancer. And so results with our new assay were published in the New England Journal in 1983, and as it turned out, we expected that within a short period of time that an even better blood test would be developed, but now, thirty-some years later, it still is not—we still haven't found one that's better.
Tacey A. Rosolowski, PhD:
Really? Wow. So, that's really been a durable discovery.
Robert Bast, MD:
Yes, it's been used worldwide for monitoring hundreds of thousands of patients with known ovarian cancer. But we've been trying to use CA125 to develop a test for early detection.
Tacey A. Rosolowski, PhD:
Certainly. I'll just pause the recorder. [The recorder is paused.]
Tacey A. Rosolowski, PhD:
Return us to record, here.
Robert Bast, MD:
Yes.
Recommended Citation
Bast, Robert C. Jr., MD and Rosolowski, Tacey A. PhD, "Chapter 04: Studies of C. Parvum and a Screening Test for Ovarian Cancer" (2014). Interview Chapters. 441.
https://openworks.mdanderson.org/mchv_interviewchapters/441
Conditions Governing Access
Open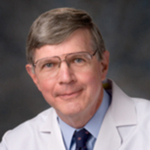 COinS