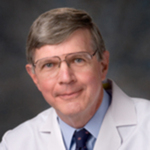 Title
Chapter 10: The Office of Translational Research: Building Collaborations
Description
In this chapter, Dr. Bast talks about the roles of the Office of Translational Research: submitting applications for Core Grants that fund the shared resources critical for MD Anderson's translational research projects. He explains how the first application for comprehensive cancer center status, a status required to receive Core Grants. He describes many of the shared resources in place then and others that have evolved in the last fourteen years. Dr. Bast sketches the increases in grants awarded to MD Anderson. He lists the departments/divisions involved in translational research. He explains that his Office receives and integrates all information about the institution's translational project to help foster collaboration. Dr. Bast also explains that the Office created a system for presenting faculty CVs on a single platform.
Identifier
BastRC_02_20140724_C10
Publication Date
7-24-2014
Publisher
The Making Cancer History® Voices Oral History Collection, The University of Texas MD Anderson Cancer Center
Interview Session
Topics Covered
The University of Texas MD Anderson Cancer Center - Building the Institution; The University of Texas MD Anderson Cancer Center; Building/Transforming the Institution; Multi-disciplinary Approaches; Growth and/or Change; Institutional Processes; MD Anderson Culture; Overview; MD Anderson History; Discovery and Success; On Research and Researchers; Understanding Cancer, the History of Science, Cancer Research
Transcript
Tacey A. Rosolowski, PhD:
All right. So we are recording. And it is twelve minutes after 9:00. And today is the 24th of July, 2014. And I am in the office of the vice president of translational research talking to Dr. Robert Bast. This is our second session. So thank you very much again for making time amidst all the grant writing and the busy schedule to talk about this.  
Tacey A. Rosolowski, PhD:
We were strategizing a bit before the recorder turned on and decided to tell the story of this office today. So I wanted to ask you. How did MD Anderson make the decision to establish this office? What was the history of that? And why in 2000?
Robert Bast, MD:
MD Anderson has been a comprehensive cancer center designated by the National Cancer Institute since the 1960s I believe, perhaps even earlier. And Fred Becker [oral history interview], who was our vice president for research for many years, had coordinated the submission of the core grant that is tied to NCI designation. This is a grant that's awarded to about sixty centers around the country. And for us most recently it's been about $10 million a year that's dedicated to supporting shared resources. Over the three grants that we have renewed, more than $150 million has been brought to MD Anderson. But you have to score well on a core grant in order to become an NCI-designated cancer center. Obviously, it's unthinkable that MD Anderson wouldn't be an NCI-designated cancer center, but we have to maintain a core grant in order to do that.
Tacey A. Rosolowski, PhD:
Go through the hoops. Right.
Robert Bast, MD:
So in 2000 when I moved from the head of the Division of Medicine to create the Office of Translational Research. Fred Becker had just retired or was retiring and it was necessary to find a new office to write and administer the Core grant. When I was at Duke as head of the cancer center there I had twice renewed our core grant. So this was familiar territory. One of the first responsibilities of the Office of Translational Research was to oversee the shared resources that were part of the core grant and then to prepare each Core grant for John Mendelsohn. Traditionally, the head of the cancer center writes and institutions core grant, but needless to say, Dr. Mendelsohn had a few other things to do. So our office had both written that grant and then taken care of the shared resources for him.
Tacey A. Rosolowski, PhD:
I just want to ask you a question because it sounds to me like the shared resources are the hard material that really supports an entire culture of activity. So I wanted to ask you about what that looked like in 2000 and maybe even how you saw that evolve from the time you arrived.
Robert Bast, MD:
The shared resources were already well developed in 2000. And there are several kinds of shared resources. Some of those really stood and still stand on their own. For example the office that takes care of clinical research is really its own office in terms of the approval and record keeping for our clinical protocols. But is also a part of the NCI core grant. Similarly, veterinary medicine here has become extremely well developed over the years with departments not only here on the main campus, but also at Smithville as well as at Bastrop. And so those really have a life of their own, but again are components of the core grant. And then there are instrumental shared resources like flow cytometry and gene sequencing and the like that really did not have—or reported to Fred's office and subsequently reported to ours. So we do a couple of things. For those smaller resources we've managed to be sure that they're financially solvent and that they have the instrumentation that they need and the proper management and the like. However, in terms of biostatistics, bioinformatics, veterinary medicine, and clinical research, we integrate their efforts into the core grant, but they really have their own management. So it's a matrix of activities. And with that over actually now the fourteen years or so that we've been coordinating that, we have developed new shared resources. We've improved the instrumentation within some of the existing resources. For example within flow cytometry they now have a CyTOF machine, which can measure 100 different parameters of a given cancer cell. Mike Andreeff has been marvelous in putting together the resources for that. In terms of the core grant itself, we managed to improve that substantially. When these core grants were first instituted, MD Anderson had a substantial amount of support from the state and our need for this incremental support was not seen as a priority. And so when I had started with the office in 2000 we had a core grant renewal that was I guess scheduled for 2003. And we were able to actually increase the number of dollars coming to Anderson over 5 years from about $27 million to $45 million, i.e, by about two thirds. Subsequently, we've renewed the core grant twice again. And the last time they had an old grading system and we got an outstanding on that, which is the highest grade you could get. And this time in 2013 we got an exceptional. And it's really a tribute to all of the research that's ongoing here at MD Anderson and also all the efforts of the people who are working with the shared resources. But at least we've been able to represent those effectively to peers who have to review these. I served on the parent committee for this activity that reviews all the different grants ultimately. So I think MD Anderson clearly is if not the most effective cancer center, it's clearly one of the top two or three. And it's been very important I think to all of us that that's recognized outside of Houston.
Tacey A. Rosolowski, PhD:
So that piece with the great research going on but then representing it to the outside, is that one of the main functions of this office?
Robert Bast, MD:
It is. And also we're probably the only office where all of the research in MD Anderson comes together, because we not only have to write a grant every five years, but we also have to submit non-competing renewals each year. Overall, we have nineteen different programs—there are basic science programs like immunology and carcinogenesis and the like, there are other translational programs at each of the disease sites like breast cancer and gastrointestinal cancer and leukemia, and then there are disciplinary translational programs like radiation oncology or stem cell transplantation, and finally population-based programs with behavioral science, molecular epidemiology and chemoprevention. The strength of these nineteen programs really determines the priority score of the entire grant and the need for the shared resources that are actually what these grants support. So not only every five years but every year for the noncompeting renewals of these grants we receive information about all of the research that's ongoing at MD Anderson and we integrate that so that if you want to know what's actually happening with research, we're a source of information for that that integrates the activities across the institution.
Tacey A. Rosolowski, PhD:
I was going to ask. So that information is not only obviously extremely useful for bodies outside the institution, but is this a way for researchers within MD Anderson to communicate or have information about one another, to find out about collaborations?
Robert Bast, MD:
It is. One of the things that we established over the years is a faculty information system. We'd actually been the catalyst to get all of the faculty CVs on a single computer platform. They're redoing that now. Oliver Bogler is in the process of trying to find another even more effective platform for the faculty CVs. But for the last ten years if you were interested in aurora kinase, any faculty member could type "aurora kinase" into it and then get not only the previously published papers of each faculty member, but the papers that were in press that showed up on CVs or the abstracts that would be dealing with aurora kinase. So it's been a resource for bringing faculty members together. One of the goals of the cancer center programs is to encourage collaboration, not only within programs but between programs as well. We've tried to facilitate that in addition.
Recommended Citation
Bast, Robert C. Jr., MD and Rosolowski, Tacey A. PhD, "Chapter 10: The Office of Translational Research: Building Collaborations" (2014). Interview Chapters. 447.
https://openworks.mdanderson.org/mchv_interviewchapters/447
Conditions Governing Access
Open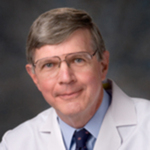 COinS