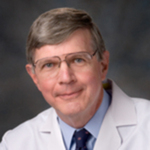 Title
Chapter 14: Working with Pharma; Supporting Innovation; Attracting Philanthropic Dollars
Description
Dr. Bast begins with a description of a pilot project designed to further research by establishing effective collaborations with pharmaceutical companies. He describes several points of difficulty in setting up these relationships: negotiating intellectual property agreements, aligning the workflow processes of MD Anderson with those of each individual pharmaceutical company, and dealing with differences in company cultures. Next Dr. Bast talks about grants the Office of Translational Research provides to support development of drugs and devices. He then talks about the private philanthropy that supports MD Anderson faculty research. Dr. Bast notes that private funds are very important in the current economic climate, where government and industry funding is very risk averse and the expectations of return on investment are very high.
Identifier
BastRC_02_20140724_C14
Publication Date
7-24-2014
Publisher
The Making Cancer History® Voices Oral History Collection, The University of Texas MD Anderson Cancer Center
Interview Session
Topics Covered
The University of Texas MD Anderson Cancer Center - Building the Institution; Building/Transforming the Institution; Multi-disciplinary Approaches; Growth and/or Change; Obstacles, Challenges; Industry Partnerships; Beyond the Institution; On Pharmaceutical Companies and Industry; Philanthropy, Fundraising, Donations, Volunteers
Transcript
Tacey A. Rosolowski, PhD:
You've touched a number of times on this important collaboration between academic medical centers and pharmaceutical companies. But I know that you've worked through this office to create a number of partnerships. And I wonder if you would talk about those. There's EMD Serono, Incorporated and—
Robert Bast, MD:
Sure. And actually with John Mendelsohn our office coordinated partnerships with a number of different companies. Ultimately, there were a half a dozen Ssrategic alliances with pharmaceutical companies that included master agreements to resolve IP issues ahead of time so that contracts and protocols could proceed promptly.
Tacey A. Rosolowski, PhD:
And by IP you mean intellectual property.
Robert Bast, MD:
Yes. Exactly. We also resolved how we could use the biopsy or surgical specimens from the clinical trials for other research here. And we had to work out different agreements with each different company about how to do that. But established agreements you could then have a contract that did not require any additional legal review or at least minimal legal review. Any delay in getting the contract up and running, was avoided. Strategic alliances had been created with AstraZeneca Pharmaceuticals, Glaxo Smith Kline, Exelixis, Roche and EMD Serono to accelerate the development and evaluation of new drugs. Each strategic alliance involved a master contract that settled legal issues for up to 10 years, multiple investigator initiated projects to support pre-clinical and clinical research, as well as semi-annual meetings between the faculty at M.D. Anderson and the scientists and clinical investigators. Some companies, like AstraZeneca, actually contributed $1 million a year or so to projects by MD Anderson faculty that were chosen by mutual agreement. Overall, our office have obtained $34 million in supplementary funding from Pharma. With Astra-Zeneca, 10 fold growth in annual contracts was observed after initiation of the Strategic Alliance. A number of interesting things came out of those Strategic Alliances over the years. We had one administrative experiment with AstraZeneca to see whether we could start a first-in-human trial without delay. There can be months of delay between when a drug is available to be tested in patients after approval of the trial by the FDA and actually getting it into the first patient. In the Strategic Alliance with Astra-Zeneca, we sat down with Razelle Kurzrock when she was here and with representatives of AZ and tried to figure out if we could completely eliminate the delay in initiating a trial by overcoming administrative barriers.
Tacey A. Rosolowski, PhD:
And that was successful?
Robert Bast, MD:
It was. It was also really interesting because we found that although the processes with AstraZeneca for getting drugs up and running and the steps at MD Anderson were different, the process was the same and in that both organizations tended to do things sequentially. Until the IRB had signed off a clinical protocol, our financial people wouldn't take a look at it, because it might change. If both IRB and financial review were performed in parallel you could go back and adjust, saving substantial time. Similarly, AstraZeneca tended to wait for the IND to actually be signed off by the FDA before they shipped drug from the UK, sometimes requiring days to a week to clear customs. There's nothing improper about having the drug waiting AZ facilities in Delaware and shipping overnight to Houston. So by processing in parallel and communicating more effectively we treated a patient on a Phase I trial within 48 hours—
Tacey A. Rosolowski, PhD:
Oh my gosh.
Robert Bast, MD:
—of the IND being signed off. We were trying for 24 but—
Tacey A. Rosolowski, PhD:
And IND? I'm sorry.
Robert Bast, MD:
Investigational new drug.
Tacey A. Rosolowski, PhD:
Investigational.
Robert Bast, MD:
That's the license to actually start to do clinical trials.
Tacey A. Rosolowski, PhD:
That's interesting. It's really a communication about workflow and just institutional processes.
Robert Bast, MD:
And having a champion in each place, if something got stuck, to get it unstuck. And one of the things Aman Buzdar has been working on over the last four or five years is try to make that much more universal and not just for one time only but try to remove some of these other barriers. And [Waun] Ki Hong [Oral History Interview], who'd been a vice provost for clinical research for a year or so, again spent a lot of that time trying to get that process accelerated. There are other glitches, different departments within MD Anderson tack on different levels of administrative costs to pay their departmental employees, which drives the pharmaceutical companies crazy. We're trying to make that more uniform as well. It's a controversial area, but that's the sort of logistic problem that Ki and several of the other people have been working on.
Tacey A. Rosolowski, PhD:
So was this a pilot project to see how it worked?
Robert Bast, MD:
Yes, this was a pilot project. We actually published it in the Journal of Clinical Oncology with Razelle Kurzrock as an example for how to do that. With Ron's arrival, he appropriately realized that this is a huge area that deserved its own office and identified Ferran Prat, who's doing a great job coordinating our strategic alliances with pharma. We're still helping whenever we can from a distance, but Ferran is now the champion of the pharmaceutical alliances.
Tacey A. Rosolowski, PhD:
I've been amazed at the themes that have come up with people talking about working with pharmaceutical companies in the '60s or '70s. A world of difference with now.
Robert Bast, MD:
I guess there are a lot of observations that came out of the work that we did with different companies. First of all each pharmaceutical company has its own culture. Each company is relatively unstable in its own way. There is a tremendous amount of shifting of individuals at least in the mid levels from one company to another. Certainly at MD Anderson we have people join and leave our faculty, but in academe it's at a much slower pace and a much smaller fraction of people.
Tacey A. Rosolowski, PhD:
Does that mean that you may have a champion who's then gone after a certain period of time?
Robert Bast, MD:
Yes, but the other experience we had was to have a champion in one company became our champion in the next company. So it works both ways.
Tacey A. Rosolowski, PhD:
Interesting.
Robert Bast, MD:
Transparency and secrecy varied greatly between companies. Some companies would tell you what they're planning to do for the next five years and you could even find it on their Web site. Others are very secretive about current and future plans. Again it seems to be an individual cultural characteristic. I think another issue is that oncology is only one of many areas that are being developed within companies. Decisions about supporting trials of cardiovascular or neurologic drugs may result in downregulating or even eliminating oncology programs. Merck has had a very strong pipeline. They were developing a world network in oncology, and turned on a dime and eliminated it about two years ago.
Tacey A. Rosolowski, PhD:
And why was that?
Robert Bast, MD:
Apparently related to their view of what the future of oncology medicine was for Merck. So I don't know all the details. But that's again the kind of behavior that drives academics crazy. But it is a fact.
Tacey A. Rosolowski, PhD:
Yeah, it's a reality. Let's see. I'm just looking at some other names, things that haven't come up. I have a name written down here. I actually have a question mark after it. So I better ask this question. The Office of Technology Discovery. Is that something within—what is that?
Robert Bast, MD:
That's our technology transfer office, and that's in charge of patenting and licensing all of the inventions at MD Anderson. Let me back up. Within our office Oli Wenker, Stan Tucker, and Luetta Allen had substantial experience in technology development. Working collaboratively and in parallel with our technology transfer office, they had established an Office of Technology Discovery to encourage disclosure of new inventions and to counsel faculty members in developing drugs and markers that could be patented or licensed. Some 1497 faculty contacts over 7 years facilitated more than 200 invention disclosure reports and the formation of 81 project teams. A Technology Review Committee was established that awarded grants totaling $1.97 million to support 32 projects averaging $61,594 to improve in-house inventions with focused development plans and timelines. From these projects, 9 patents were filed, 10 inventions were licensed, 5 startup companies were formed, and $6.1 million was returned to MDACC from license and royalty income, SBIRs and other grants. Over the last two or three years since Ron's arrival, the IACS as covered drug development really well so we have another mechanism for developing new ideas.
Tacey A. Rosolowski, PhD:
I wanted to ask you too about the Commonwealth Foundation grant. Could you tell me about that? What the scope was.
Robert Bast, MD:
The Goodwin family from Richmond created the Virginia Commonwealth Foundation. Bill and Alice Goodwin and their family have provided some very generous grants to MD Anderson that have made a real difference. Our office had coordinated the preparation of those grants and the administration of them as well. The Marcus Foundation and Bernie Marcus had provided grants for clinical research as well. Maurie Markman had initially administered those but with Maurie's departure we had also helped coordinate them. And again they've been very generous and have permitted us to do clinical trials that we wouldn't otherwise have been able to do. Over the years, we have helped to obtain and facilitated the distribution of $30 million in philanthropy for our faculty, with another $25 million gift in negotiation.
Tacey A. Rosolowski, PhD:
Was there a special interest in particular kinds of clinical trials that were supported?
Robert Bast, MD:
Both groups gave us pretty broad mandates—they wanted innovative trials that wouldn't have otherwise been done. I think both foundations ultimately had pretty similar desires. In terms of exactly what was done that was pretty much left up to our best judgment.
Tacey A. Rosolowski, PhD:
And what was supported through those grants?
Robert Bast, MD:
Renata Pasqualini and Wadih Arap had a peptide that had an address label that would stick just to the blood vessels serving the tumor rather than to other blood vessels in the body. And they were able to actually deliver those to prostate cancer cells in the bone marrow and show that they could get there, killing prostate cancer cells Certainly there were other projects where people were using inhibitors that would affect two different components of tumor blood vessels. The smart bombs project which was with the neurosurgeons and neurooncologists where they had viruses that were injected right into brain tumors. And it would infect brain tumors selectively because of the genetic wiring of the brain tumor, and not the normal brain tissue. They've actually gotten a remarkably high response rate to those. Plus people are going strong a couple years later you never would have expected. So there was some really innovative research but can perhaps come up with a more complete list. Those were some of the highlights.
Tacey A. Rosolowski, PhD:
Now why wouldn't that research have been supported in other ways?
Robert Bast, MD:
The tumor seeking peptides and viral therapy would be too much of a financial risk for pharma. In some cases the drug company would be willing to provide a drug for a clinical trial against different components of blood vessels but the development of these novel peptides that just stick to the inside of blood vessels might be something that biotech companies would eventually pick up on. But we've been through a time as you probably are aware over the last five to ten years when even venture capitalists have become risk-averse and where they've really wanted to derisk projects before they would take them on. And also had incredible expectations of twentyfold return on investment within the next two years. And the sorts of things that work in—novel approaches to cancer research don't usually work that way. Certainly the "smart bombs" for brain tumors did have funding from NCI and from the Brain SPORE, but it's never enough, particularly for clinical trials. Perhaps aware that NCI funding has been flat for ten years. That means that NCI funding has lost twenty percent of its value through inflation. In addition with the craziness of the last year we lost five percent more with sequestration overnight. So that funding is down about twenty-five percent. And so for a SPORE project if there are four projects it's about $200,000 a year. When you start doing operations for brain tumors and brain tumor research, even the clinical costs of that becomes prohibitive. So the foundations have been able to cover some of the clinical costs, the SPOREs some of the preclinical activities. And so without all of those components you just couldn't do the trials.
Tacey A. Rosolowski, PhD:
What proportion—how important are philanthropic dollars to this office?
Robert Bast, MD:
Most of the $8 million for the MRP seed money for P01s and SPOREs that I mentioned ultimately comes from philanthropy through the institution.
Tacey A. Rosolowski, PhD:
Really? Wow. Now is this something that you work with development on getting?
Robert Bast, MD:
We've worked with development certainly on these two grants that we just mentioned. The University Cancer Fund includes institutional funds for which our office applies for the MRPs and the rest. But I think the ultimate source of those funds is philanthropy.
Recommended Citation
Bast, Robert C. Jr., MD and Rosolowski, Tacey A. PhD, "Chapter 14: Working with Pharma; Supporting Innovation; Attracting Philanthropic Dollars" (2014). Interview Chapters. 451.
https://openworks.mdanderson.org/mchv_interviewchapters/451
Conditions Governing Access
Open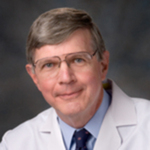 COinS