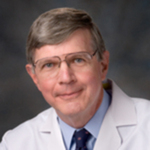 Title
Chapter 16: Thoughts about Training as a Physician-Scientist; A Review of Good Colleagues
Description
Dr. Bast begins with a review of his own training as a physician scientist. He notes many advantages he had, but stresses he could have had more rigorous training in how basic scientists think. He also notes that he has faced some challenges in balancing the clinical, scientific, and administrative arenas of his career. He then mentions the people he has worked with at the Office of Translational Research.
Identifier
BastRC_02_20140724_C16
Publication Date
7-24-2014
Publisher
The Making Cancer History® Voices Oral History Collection, The University of Texas MD Anderson Cancer Center
Interview Session
Topics Covered
The Interview Subject's Story - View on Career and Accomplishments; Personal Background; Career and Accomplishments; Professional Path
Transcript
Tacey A. Rosolowski, PhD:
When you look back at your own career and formation as a physician scientist, I mean what do you wish you had had?
Robert Bast, MD:
First of all I think as a physician scientist I've been really fortunate because I had access to training very early on. I think I mentioned it started in high school and through college. I had some great mentors. Like Hal Dvorak when I took two years out from medical school and Herb Rapp and Bert Zbar as a postdoc. And also the opportunities really to do things that I really enjoyed doing and were hopefully productive as well for the last forty-five years or so. So in terms of things that I really missed, I think that that's probably a pretty short list. I think it would have been good to have had more rigorous training earlier on I think in scientific methodology. I think I learned about hypotheses relatively late. And if I'd had a formal MD/PhD I might have learned about those a little bit earlier. As it was, I think my two years out for pathology and cellular immunology at MGH and my three years as a postdoc at NCI were remarkably productive times. And I'm not sure that I would have had the opportunities if I'd done a routine MD/PhD with it. But I think one of the things that would have been helpful would have been to have really been trained a little more in how really basic scientists think. And that would have really been useful. I guess too one of the challenges has been to balance science and administration and clinical medicine. I care for patients every week. It basically keeps me grounded and reminds me every week why I'm doing research and administration to make progress as rapidly as possible. I really enjoy caring for patients. So it's something I've done for my whole career, although in a relatively limited role. I've depended upon physicians' assistants like Lee Daly at Duke and nurse clinicians like Mary Hernandez here at MD Anderson, who are just wonderful individuals and who have permitted me to practice without malpracticing. With their collaboration it's been possible to maintain a medical practice. And certainly some of the things that I value the most are the interactions with patients that I've had over the years. I think the other—and certainly administratively we created the Office of Translational Research to meet the needs that we've seen around the institution. We've been fortunate to be given support to do that from John Mendelsohn and Margaret Kripke and more recently by Ron DePinho and Ethan Demitrovsky. I believe that we've been able to return a lot of value to the institution in the process. But all of that obviously takes some time and attention. In the Office of Translational Research, I've been blessed by people like Jene Reinartz, Ruby Robinson and Nancy Hubener and so many others who have contributed to our office over the years. All have been really well trained and have been able to work independently. I've been able to work as a coach sharing a vision and suggesting things from time to time and being a counselor to be sure that things are on track. So we've got a very mature office who really are professionals, which has been a tremendous help. But having said that, the amount of time that I've spent in research has varied hugely. And I think it really has only been in the last five years or so that I've religiously spent a lot more time working with my laboratory. I've been blessed over the years with a few really outstanding postdoctoral fellows who have made a difference. Technically I guess Ian Jacobs was more of a young visiting investigator than a postdoctoral fellow in our lab at Duke. But he's gone on to do that UKCTOCS trial that we talked about before and is going to be president of the University of New South Wales in Sydney starting in January, after being a most successful provost at Manchester. So again he's just gone to a stellar career. Andy Berchuck was a junior faculty member at Duke, and Andy has gone on to become head of GYN oncology and president of the Society of Gynecologic Oncology and the rest, and again really an exceptional person. And Ahmed Ahmed is a recent postdoctoral fellow that worked with our lab who's a professor at Oxford now. So we've had some really exceptional people. I guess I've mentored a huge number of clinical fellows over the years and have had some great clinical fellows I've worked with both at Duke and MD Anderson. But I think I guess one semiregret is that we haven't had even more really outstanding postdoctoral fellows. Paying more attention to my laboratory, might have aided and abetted that.
Tacey A. Rosolowski, PhD:
Is there anything else you'd like to add at this point?
Robert Bast, MD:
No, I don't think so. I think we covered almost all the things our office has done today.
Tacey A. Rosolowski, PhD:
Good. Well, we have a few minutes left, but we can certainly close off at this point and then hopefully we can schedule another time for additional questions.
Robert Bast, MD:
Great. That would be super. At least after that next grant gets out.
Tacey A. Rosolowski, PhD:
Well, thank you very much for your time this morning, Dr. Bast. I really appreciate it.
Robert Bast, MD:
You're welcome.
Tacey A. Rosolowski, PhD:
And I'm turning off the recorder at 10:57.
Recommended Citation
Bast, Robert C. Jr., MD and Rosolowski, Tacey A. PhD, "Chapter 16: Thoughts about Training as a Physician-Scientist; A Review of Good Colleagues" (2014). Interview Chapters. 453.
https://openworks.mdanderson.org/mchv_interviewchapters/453
Conditions Governing Access
Open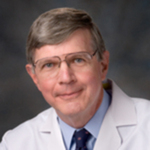 COinS