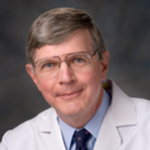 Title
Chapter 19: The Culture of Research at MD Anderson
Description
Dr. Bast begins by noting that the strong department leadership created when Divisions were restructured helped bolster the institution's research focus. He notes that at MD Anderson, Duke, and the Farber Cancer Center, patient care is the primary value and that research is emerging as a primary value. He notes Dr. John Mendelsohn's [Oral History Interview] influence on this process. He also notes that his work as head of the Division of Cancer Medicine led naturally to his role as Head of the Office of Translational Research. Dr. Bast notes that he was unable to centralize many activities because of the very independent leadership exerted by department heads. He also observes that he might have been more effective had he spent more time building trust with department heads. Dr. Bast observes that he was successful in raising awareness about the importance of translational research. He compares Dr. David Hone's perspective on finances with Dr. John Mendelsohn's.
Identifier
BastRC_03_20141218_C19
Publication Date
12-18-2014
Publisher
The Making Cancer History® Voices Oral History Collection, The University of Texas MD Anderson Cancer Center
Interview Session
Topics Covered
The University of Texas MD Anderson Cancer Center - MD Anderson Culture; The Administrator; Institutional Mission and Values; Building/Transforming the Institution; Education; MD Anderson History; Growth and/or Change; MD Anderson Culture; Institutional Mission and Values; The Institution and Finances
Transcript
Robert Bast, MD:
We recruited some exceptional faculty into the Division of Medicine during those years. Between 1994 and 2000, more than 60 new faculty members were recruited, including physicians, physician-scientists and scientists from Harvard, Tufts, Memorial Sloan-Kettering, Johns Hopkins, NCI, U.T. Southwestern, UCSF and the Burnham Institute. Gordon [B.] Mills is one of the people who we had recruited. With Chris Logothetis, we had recruited Wadih Arap and Renata Pasqualini. With Hagop Kantarjian, we recruited Jean Pierre Issa from Johns Hopkins. With Dick Champlin, we recruited Jeff Moldrem who has developed truly novel immunotherapies. Bob Wolf was recruited from Duke and Bob has had a great impact on the fellowship program and on our clinical efforst in pancreatic cancer research. In addition, had recruited some very effective chairs of different departments, although a number of them were inherited from Irv [Irwin] Krakoff's administration, where they had been heads of sections. Just before Irv stepped down they converted those to department chairs. One of the critical decisions a year or two into my six years here was to decide whether to let all of those appointments stand. And, ultimately, I thought that most of them had been really chosen wisely, and did that. Many things went quite well in the Division of Medicine. Between 1994 and 2000, the number of new patients cared for by members of the Division increased 46% to more than 10,000 per year. Grants and contracts increased 77% from $26 to $46 million per year. Our goals included: 1) orienting the division to succeed financially in meeting the challenges of managed care, 2) supporting reorganization of clinical care from a purely departmental structure to multidisciplinary disease sites, 3) enhancing both thematic and disease oriented clinical and translational research, and 4) integrating the division through more effective communication. One of the challenges, though, with an organization like MD Anderson is that you really have a culture that's been developed over the last forty or fifty years, and a number of people have spent their entire careers here for that time. So, changing that culture is a challenge. In retrospect, I should have spent a lot more time studying the MD Anderson culture in my early days here, to understand the expectations of the faculty. I came to appreciate that those weren't necessarily the expectations that I'd run into at Harvard or Duke. Although there's much in common between the three institutions, there are some real differences as well. One of the things that's true about the Farber and Johns Hopkins and MD Anderson is that patient care is an ultimate priority, and that people at all three of those institutions believe fervently in putting patients first, and doing everything they possibly can do improve their lives. And so, that's a common value. But in terms of academics, I suspect that Ron [Ronald] DePinho may have made similar observations in recent years, the things that drive people at the Farber may not necessarily be exactly the same things that motivate people here. Clinical investigation is a lot more important at MD Anderson. Holding multiple grants in each laboratory for basic and translational research is a necessity at Harvard or Duke, but not necessarily an expectation here. Aspiration to higher impact papers has become a cultural value at MD Anderson, but was not necessarily the norm two decades ago. Harder science and high impact publications has long been a given in the Harvard medical community. Under John Mendelsohn's leadership, there's been tremendous evolution in translational science, and I think our office has helped with that. John's efforts have, however, been critical. I think, too, that building up more and more physician-scientists has been important. And again, we've had physician-scientists at MD Anderson for decades, but that community has grown in recent years.
Tacey A. Rosolowski, PhD:
But I—
Robert Bast, MD:
In the Division of Medicine we had recruited and supported physician-scientists. As VP for Translational Research I've had the opportunity to mentor physician-scientists across the institution. Ron [DePinho [Oral History Interview]]and Ethan [Dimitrovsky [Oral History Interview] ] have supported the program with a new position each years and have encouraged a national search for the very most promising scholars. With Khandan Keyomarsi, and others, as we had discussed, we've been trying to develop PhDs who have enough understanding of human biology and of clinical medicine to be effective in translational research.
Tacey A. Rosolowski, PhD:
Right. Dr. Bast, I wonder if I could close the office door—
Robert Bast, MD:
Sure.
Tacey A. Rosolowski, PhD:
—in case we have background noise from the hall?
Robert Bast, MD:
Sure.
Tacey A. Rosolowski, PhD:
All right, thank you. And I'm also really interested and glad that you raised the issue of culture. And you had anticipated a question, because I was wondering, you know, the ways in which your activities as head of the division had kind of prepared the soil, in a certain way, for more work in that area as—when you—as you took on the vice-president role of Translational Research. And I'm wondering if you could comment a little bit more on kind of how you negotiated the culture at MD Anderson? And, you know, now, in retrospect, what were you coping with, culturally speaking, when you arrived? And, maybe, what might you have done differently, and how have things changed?
Robert Bast, MD:
Yes. I had watched other heads of medicine at other institutions try to centralize some of the activities of evaluating faculty members, set agendas for research and raise expectations for clinical productivity. MD Anderson has had some pretty independent leaders at the departmental level. Having made the decision that the section heads in Irv Krakoff's administration would become chairs, to have worked through them more effectively would have been a whole lot more successful. That approach is not without its challenges as all of the chairs are adults with well-developed ways of thinking and coping. To change the overall culture, working through leaders who have created that culture or been raised in it is a particular challenge. John Mendelsohn's arrival was an important event at MD Anderson. David Hohn was VP for Clinical Affairs at that time. In contrast to John, David felt that we were about to go under with managed care, and that we really should batten down the hatches, get more efficient, become more cost-conscious, and contract in size. With David's inspiration, I tried some methods to see if people could, at least on paper, earn back a portion of their salary in terms of the amount of work that they were doing. We never got down to RVUs [relative value units], but basically, in terms of the patient care and developing metrics, that turned out to be about 180 degrees from what most MD Anderson faculty were expecting at the time. What David perceived at the time was that we were in much more trouble than we really were and John, ultimately, decided to grow his way out of whatever financial challenges we were facing. And it worked. At the time, the faculty was hardly ready to think about getting more efficient, or metricizing their activities. Even today there is substantial push back. If in fact our revenues do decrease by twenty-five percent over the next five years—which is one of the things that concerns everyone at present— we're going to be faced with an external reality with which we will have to cope. What we needed to do then was to convince the faculty that there really was a problem, that our existence really was being threatened, and that we had to change our ways if we were going to survive. And as it turns out, fifteen years ago that really wasn't the case. My guess is, this time it probably is.
Recommended Citation
Bast, Robert C. Jr., MD and Rosolowski, Tacey A. PhD, "Chapter 19: The Culture of Research at MD Anderson" (2014). Interview Chapters. 456.
https://openworks.mdanderson.org/mchv_interviewchapters/456
Conditions Governing Access
Open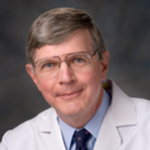 COinS