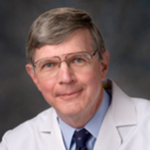 Title
Chapter 21: John Mendelsohn and Ronald DePinho
Description
Dr. Bast first comments on Dr. John Mendelsohn and his success at expanding MD Anderson during turbulent financial times. He also notes that Dr. Mendelsohn created connections with the Houston community, expanded the role of the Board of Visitors, and created a vision for the institution. Though he brought in strong clinicians and physician scientists, Dr. Bast says, he faced challenges recruiting basic scientists. Dr. Bast next observes that Dr. Ronald DePinho has underscored how important basic science is for a number one cancer center and he has been successful in putting together a "great team." Dr. Bast also notes that he is gratified to see that Dr. Mendelsohn and Dr. DePinho have both supported Dr. Elizabeth Travis and the Office of Women Faculty Programs.
Identifier
BastRC_03_20141218_C21
Publication Date
12-18-2014
Publisher
The Making Cancer History® Voices Oral History Collection, The University of Texas MD Anderson Cancer Center
Interview Session
Topics Covered
The University of Texas MD Anderson Cancer Center - Key MD Anderson Figures; Portraits; Leadership
Transcript
Tacey A. Rosolowski, PhD:
Mm-hmm, okay, that's fine. I'm trying to see what else I've got on the list here. I was going to ask—you've talked some about John Mendelsohn, and about Ronald DePinho. And I wanted to ask you about, you know, these kind of big leaders at MD Anderson, and what you feel the mark—the mark that they've made. And I know that Dr. DePinho is fairly early in his presidency, but, you know, maybe observations on what you see evolving at MD Anderson under his leadership.
Robert Bast, MD:
Sure, I'll give it a shot anyway. As I've mentioned to you before, John Mendelsohn is one of my heroes. I think that he really is a superb leader. Over the fifteen or so years that he was president, John grew MD Anderson into the footprint that exists today. He accomplished that in some pretty turbulent times. About five years after he arrived at MD Anderson, as you recall, the Enron crisis occurred. I think you know that he was genuinely innocent of any wrongdoing in that, but he had served on their Board and survived as head of MD Anderson. Over the years, John and Ann were able to bring together the Houston community and had exceptional rapport with the Board of Visitors. He had a vision for actually growing the institution in size, and growing MD Anderson out of whatever dangers we faced financially. John was not only a champion for research, he had deep respect for patient care and realized that our clinical enterprise must be strong. He understood the importance of surgery as an important front door for the institution. He recruited strong clinicians and expanded translational research. If he had a challenge, it was in recruiting basic scientists. At least until recently, we had no members of the National Academy. John had tried diligently to recruit National Academy members here, but was not able to accomplish that. We had only a couple of members of the IOM [Institute of Medicine]. With Ron's arrival, our representation in the NAS and IOM have changed pretty dramatically. Jim [James P.] Allison, a member of the NAS, was recruited early on and is very likely to win a Nobel Prize. Ron become a member of the NAS and Lynda the IOM. Craig Jordan, another NAS member was recruited last year. Gigi Lozano, Helen Piwnicka-Wurms and David Piwnicka-Wurms have been elected to the IOM (NAM). Academy membership certainly isn't the only factor by which a cancer center should be judged. But if we're really going to be the best cancer center on the planet, we need respected basic scientists. With Ron's leadership we're evolving in that direction. A number of other investigators have been recruited at a more junior level. Andy Futreal has enhanced our expertise in genomics and has been amazingly collaborative. John Tainer is a World-class structural biologist. Giulio Draetta has led the IACS, providing the ability to develop drugs in house. I think, also, that despite some of the controversy and grief in the first year or two, recently Ron has recruited several exceptional lieutenants —with Ethan Dimitrovsky, as Provost, who's a person of incredible integrity, Helen Piwnica-Worms, as Vice Provost for Science who's an absolute marvel and George Wilding Vice Provost for Multidisciplinary and Clinical Research who has great administrative experience. Moving Tom [Thomas A.] Buchholz to head the clinics was another important and positive appointment. Ron now hast people around him now who really make good decisions and really care for the community. Given enough time, Ron's team will turn around the issues of morale that we've been reading about in the Cancer Letter. I think, too, that a lot depends on the new chairs and division heads that are being recruited. I think one thing that, I guess, that—another facet of this is, it's really great to see how both John Mendelsohn and Ron have supported Liz [Elizabeth] Travis and others in changing the fraction of women who are in leadership roles at Anderson. That's gone from about fifteen percent to thirty percent or so, over the last six or seven years, which is clearly a step in the right direction.
Recommended Citation
Bast, Robert C. Jr., MD and Rosolowski, Tacey A. PhD, "Chapter 21: John Mendelsohn and Ronald DePinho" (2014). Interview Chapters. 458.
https://openworks.mdanderson.org/mchv_interviewchapters/458
Conditions Governing Access
Open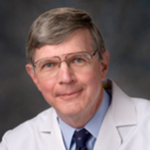 COinS