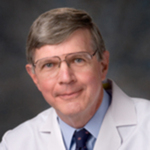 Title
Chapter 22: The Moon Shots Program and Its Impact
Description
Dr. Bast begins by commenting that Dr. DePinho's Moon Shots Program is one of the "most important projects undertaken at MD Anderson." He sketches why he believes this is so and notes some of the impact the Program is already having on patient care. He also explains that Dr. DePinho is using MD Anderson as a "pulpit" to effect national changes in how cancer prevention and detection is approached. He talks about how research is conducted under the Moon Shots model. He explains that it has been challenging to convince clinicians that they have as much ownership over the Moon Shots research as basic scientists. He explains resistance to the model and how to address these problems.
Identifier
BastRC_03_20141218_C22
Publication Date
12-18-2014
Publisher
The Making Cancer History® Voices Oral History Collection, The University of Texas MD Anderson Cancer Center
Interview Session
Topics Covered
The University of Texas MD Anderson Cancer Center - Building the Institution; Building/Transforming the Institution; Discovery and Success; Discovery, Creativity and Innovation; Multi-disciplinary Approaches; Controversy; MD Anderson Impact; Institutional Processes; Devices, Drugs, Procedures; Institutional Mission and Values; MD Anderson Culture
Transcript
Robert Bast, MD:
The Moon Shots have been controversial, but I think that that's one of the most important things that's happened at MD Anderson in the last twenty years. This is Ron's signature experiment and something I don't think John ever would have done. Ron's unique personality and vision that set the challenge to find things that can be done in the next five years that are going to change the status of practice. There aren't very many places like MD Anderson on the planet. And to challenge us to the Moon Shots was a very important thing to do. Ron had to convince the other ninety percent of faculty who aren't directly involved in the Moon Shots that they're also important. But I think that the Moon Shots experiment is just extraordinary, and I think it's beginning to pay off. There really are concrete examples already where the Moon Shots are working. "Scope and Score" for ovarian cancer has increased the complete resection rate of ovarian cancer from about a thirty percent to > eighty percent which is likely to impact on survival and change the practice of gynecologic oncology. Figuring out how to make practical early detection of lung cancer is another area that Ron has supported. Restricting access of teens to suntanning apparatus is another initiative. I think Ron will use the Moon Shots as a pulpit to change the approach to cancer prevention, detection and treatment nationally and internationally. That's an audacious vision, but I think it's very important that somebody have an audacious vision.
Tacey A. Rosolowski, PhD:
How does that—the Moon Shot experiment—I'm now trying—kind of forming this question in my head. Because, I mean, obviously it's a different way of doing research. And, you know, there's a certain population at MD Anderson that is involved in that, and a much greater population that isn't. In terms of that experiment, you know, from your position as someone who has developed research, what are the lessons that are being learned from this model of doing research, and how to make it really effective in an institution?
Robert Bast, MD:
Yes, more people have been involved in the Moon Shots than you might think. For example, the Ovarian and Breast Moon Shot is only one of a dozen or so that are up and running at the present time. We had 150 people on a Saturday for a retreat two years ago to plan projects. The HPV Moon Shot, which involves head and neck and cervical cancer, brought out more than one hundred people for a similar retreat. The challenge is to convince the clinicians in the trenches that they're contributing to that too, and it's their Moon Shot as well as the laboratory-based folks and the physician-scientists. Part of the challenge, as everyone as acknowledged, is that physicians really are being asked to do more and more clinically.
Tacey A. Rosolowski, PhD:
What might be a solution to that problem, or a way of thinking about it differently?
Robert Bast, MD:
People like Tom Buchholz are absolutely key to this. Because if they're perceived as actually listening, and if they're people who can be trusted, as I think Tom is, that that's going to help hugely. Do you know Joe [Joseph] Simone?
Tacey A. Rosolowski, PhD:
No, I haven't met him.
Robert Bast, MD:
He's a very wise fellow. He was the head of St. Jude's for a while, and was—
Tacey A. Rosolowski, PhD:
Oh, okay. I don't know the name.
Robert Bast, MD:
—and also has been physician-in-chief at Memorial Sloan-Kettering and headed clinical research at the Huntsman Cancer Center. Joe is certainly one of the philosophers of the oncologic community. He has drafted a number of maxims. His first maxim is, "Great institutions don't love you back." (laughs) And the second maxim is, "First-rate people hire first-rate lieutenants. Second-rate people hire third-rate lieutenants." (laughter) I think there are some other maxims, but those are the two I remember most frequently.
Tacey A. Rosolowski, PhD:
And they ring so true.
Robert Bast, MD:
Somehow we need to establish that our institution really does care. That is one of the things that Ethan and Helen and George are trying so hard to accomplish, with the Clark/Sanger Scholars and their other initiatives. A lot of their retention efforts for appropriate reasons aren't widely understood or publicized. Thee crucial factor in the long run is having the right department chairs who are in tune with the senior leadership. That's an achievable goal, and there are a lot of different ways to achieve it.
Recommended Citation
Bast, Robert C. Jr., MD and Rosolowski, Tacey A. PhD, "Chapter 22: The Moon Shots Program and Its Impact" (2014). Interview Chapters. 459.
https://openworks.mdanderson.org/mchv_interviewchapters/459
Conditions Governing Access
Open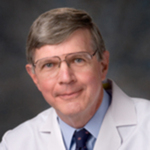 COinS