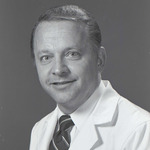 Title
Chapter 07: Feeding the Pipeline of Health Professionals: The Outreach Programs
Description
In this chapter, Dr. Ahearn talks about his work creating summer programs for high school students, medical students and educators (e.g. Carl B. and Florence E. King Foundation Summer Program in Biomedical Sciences for Graduating High School Students). The aim of these program: to build awareness of the allied health professions and technological advances. He talks about his interest in working with young students who need educational guidance.
Identifier
Ahearn,MJ_01_20110802_S07
Publication Date
8-2-2011
Publisher
The Historical Resources Center, The Research Medical Library, The University of Texas MD Anderson Cancer Center
Topics Covered
The Interview Subject's Story - The Educator; The Administrator; The Educator; Philanthropy, Fundraising, Donations, Volunteers; Education; Professional Practice; The Professional at Work; Professional Values, Ethics, Purpose
Creative Commons License


This work is licensed under a Creative Commons Attribution-NonCommercial-No Derivative Works 4.0 International License.
Disciplines
History of Science, Technology, and Medicine | Oncology | Oral History
Transcript
Tacey Ann Rosolowski, PhD
Now, I've never heard of the Kinder Foundation. Can you tell me a bit about that?
Michael Ahearn, PhD
The Kinders are a member of our Board of Visitors, and they have a foundation, and they were very interested in making a contribution to the education, and when we presented them with the possibilities of incorporating this virtual system into the Institution, and they very graciously decided that this would be a good investment.
Tacey Ann Rosolowski, PhD
It sounds really exciting --
Michael Ahearn, PhD
The Institution has been supported by outside philanthropy very generously.
Tacey Ann Rosolowski, PhD
Yeah. I... Is there a way in which the School of Health Professions communicates these kinds of exciting things to the rest of MD Anderson that's...?
Michael Ahearn, PhD
Well, certainly from the newsletter that we put out, and --
Tacey Ann Rosolowski, PhD
From the newsletters, yeah... I wasn't aware -- is this -- so this is a system-wide newsletter? It's not just for the School of Health Professions?
Michael Ahearn, PhD
No, no, no, it's institution-wide. In fact, it's almost system-wide, because it's mailed outside the institution, so...
Tacey Ann Rosolowski, PhD
OK. It was... I wasn't sure how this particular newsletter was used, so that's great. Is there anything else at this point that you'd like to tell me about the School of Health Professions and your hopes for it?
Michael Ahearn, PhD
Well, I suppose that's simply the fact that we are continuing to grow and to meet, try to meet the workforce needs, and that is going to continue to be an uphill struggle. As I said, the allied health fields are not well known, and it's a constant education effort. We reach out through our recruitment efforts to colleges and try to inform students of these wonderful opportunities, professional opportunities within the allied health arena. Most of the time they do not have any knowledge of these fields before someone has approached them about it from our school.
Tacey Ann Rosolowski, PhD
Does that dovetail, too, with...? It seems as though the US in general is in a kind of crisis of science education. You see in the news initiatives to try to get young kids interested and feeling competent in math and science so they will go on and continue. Is that -- do you see that as part of...? Is that kind of a cultural dimension to the challenge that's being faced in the allied health professions?
Michael Ahearn, PhD
Well, it's one that we've recognized, and you mentioned it earlier about our outreach efforts, which we bring students and science educators into the Institution for that very purpose, because many times young people do not have any idea of the different science applications within an institution like MD Anderson, or any of the other health care areas. They know what a nurse does and they know what a physician does, but they have no knowledge of the other support areas, and they may be very good at mathematics but have never thought that the role that biomath plays within an institution like MD Anderson. So these summer programs where we bring students in, beginning at the time that they are in that transition between secondary education and their first undergraduate year, during that time we think is a very critical time in making decisions regarding their professional goals, so we bring students in at that time. We also bring college students in that we may have missed in the high school program, and then we bring in medical students to actually let them see professional areas that we would hope that they would consider entering related to oncology. And then in order to sort of get the word out to more students than what we can bring into the Institution, we bring in science educators from secondary schools across the state, and they spend time here each summer. We do it in concert with the high school program, the King Foundation program, where we bring students in. They -- it's an eight week program, and then the last two weeks of the program we bring the science educators in, and the students get to reverse the role. They've always been taught by the teachers, and now they get to teach the teachers, because in those two weeks' time the teachers are able to incorporate and benefit from the research efforts that all those students have been doing for eight weeks and benefit from their knowledge. It's also wonderful for the students because if you don't understand something you can't teach it to someone else, and so it's a realization: do they really understand what they've been doing for these first six weeks while they've been here at Anderson. And it's a wonderful process, very symbiotic, and so each one supports the other in a very valuable way, because the teacher can say, "Well, did you ever consider this? Because you remember we learned this back in the classroom." And so it works to the advantages of both groups, but it allows the teachers to stay abreast in their particular teaching discipline of cutting edge technology, which makes science interesting in the classroom. They learn techniques here that they can take back and apply in the classroom that can make the subjects more interesting than they ever would have been if they had been just depending upon the textbook to provide the information. They can --
Tacey Ann Rosolowski, PhD
Which will certainly help retention, too.
Michael Ahearn, PhD
And then it increases the image of the teacher, because the student sees that the teacher understands that we... When we first started the program we looked at some cutting edges, and we queried teachers about, "Are you teaching in this particular area?" And we found that they were not. They were reluctant to do so: not because they couldn't read the information that was being provided, but they were insecure in answering the questions, because they couldn't -- they didn't have the depth. After being here and understanding the depth of the particular field, they're perfectly comfortable to incorporate it within their didactic presentations and laboratory presentations at school.
Tacey Ann Rosolowski, PhD
Let me just give the name of that program. This is the Carl B. and Florence E. King Foundation Summer Program in Biomedical Sciences for Graduating High School Students.
Michael Ahearn, PhD
Yes.
Tacey Ann Rosolowski, PhD
That's correct.
Michael Ahearn, PhD
That's the high school program.
Tacey Ann Rosolowski, PhD
Yeah, and what was the date that that program was instituted?
Michael Ahearn, PhD
Back in 1986.
Tacey Ann Rosolowski, PhD
1986. And who did you work with in creating that program?
Michael Ahearn, PhD
A gentleman by the name of Mr. Carl Yeckel, who was the first -- he was our first contact. At that time Dorothy King, the daughter of Florence and Carl B., was the President of the Foundation, but the person that was actually out in the field and that we met with initially was Carl Yeckel. He was the son of one of the King Daughters, Jane Yeckel, that he ultimately, after Dorothy King expired, he became the President of the Foundation. But they were very generous in realizing -- they had always been directed toward education, but this was a program that was not duplicated anywhere in the state, and they generously funded and established an endowment that is funded. And then from that program our teacher or science educator program was funded by Jane Yeckel, Carl Yeckel's mother, and father. Phil and Jane Yeckel funded the Michael J. Ahearn Summer Workshop for Science Educators.
Tacey Ann Rosolowski, PhD
Now, how did you -- why did you get interested in high school students? And also later on, I've noticed -- and we'll talk about this -- the programs that you've developed for younger kids, as well? How did you get interested in that?
Michael Ahearn, PhD
Well, I think anyone in education realizes, as I said earlier, the pipeline concept that Dr. Painter had initiated earlier, and that had been reinforced by Dr. Clark. Because Dr. Clark always said law offices bring in summer interns, business brings in summer interns, and he said that we need to in the health area have summer interns also to expose bright, young people to the career possibilities in these medical and health science fields. And so I think that was the area. And we found, too, you know, students used to -- the first two years of colleges were pretty much the same, and then they decided upon a professional major in their last two years. But as colleges have evolved, students from the very first year almost need to know what their area is in order that they can take the proper prerequisites or by the time they reach a junior year they can't enter some of these areas simply because they don't have the proper prerequisites. So we think that it was important to expose them early on to some of these careers in order that they could get advice on what courses if I'm interested in this field should I be taking during my undergraduate years, and these are areas that perhaps, even though college advisors are very well placed, they don't have the knowledge of the field, as it is evolving constantly, that someone working, say, at the Anderson has in what you need in order to be able to pursue this profession today with changing technology and the requirements that needed to be. So not only did they get exposed to this, but they had the benefit of the knowledge of their mentor telling them, "Look, if you're interested in this area, here's what you need to really concentrate on during your early undergraduate years."
Tacey Ann Rosolowski, PhD
We're almost out of time for today, and maybe this is a good place to stop, and then we'll resume talking about some of the summer programs and some of your other educational initiatives tomorrow when we get back together.
Michael Ahearn, PhD
(inaudible)
Tacey Ann Rosolowski, PhD
All right, well thank you. It's 20 after 12:00 and I am turning off the recorder.
Recommended Citation
Ahearn, Michael J. Ph.D. and Rosolowski, Tacey A. Ph.D., "Chapter 07: Feeding the Pipeline of Health Professionals: The Outreach Programs" (2011). Interview Chapters. 46.
https://openworks.mdanderson.org/mchv_interviewchapters/46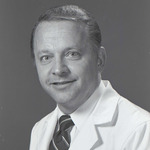 COinS