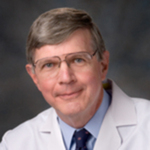 Title
Chapter 24: Establishing a Habit of Translational Thinking
Description
Dr. Bast explains that one aim of MD Anderson's graduate programs is to provide an environment where young scientists will develop a translational habit of thinking. He explains the input of the faculty into this process and the variety of approaches it demands.
Identifier
BastRC_03_20141218_C24
Publication Date
12-18-2014
Publisher
The Making Cancer History® Voices Oral History Collection, The University of Texas MD Anderson Cancer Center
Interview Session
Topics Covered
The University of Texas MD Anderson Cancer Center - MD Anderson Culture; The Researcher; The Educator; MD Anderson Culture; Education at MD Anderson; Institutional Mission and Values
Transcript
Robert Bast, MD:
Yes, Khandan Keyomarsi and I, with collaborators at UT Health have been putting together a graduates program in Clinical and Translational Science. This includes not only a graduate program for PhDs, but also master's and PhD degrees for MD's who've finished their medical training. For both groups, the challenge is to develop a translational habit of thinking. So that, if you make a discovery in the laboratory, you don't just stop there and figure out what journal you're going to send it to, but ask yourself, okay, if this is really going to impact on better diagnosis or treatment or both, what would I have to do to get there? One of our jobs as an institution is to provide an environment where it's possible to make that kind of translation possible. It means getting the right people. It means giving them enough time. It means having focused programs of smart investment, in terms of getting their potential discoveries to a point where they can be picked up by biotech or pharma or diagnostic companies. IACS is one great example of how that could work for pharmaceutical products.
Tacey A. Rosolowski, PhD:
But it sounds as though fostering that translational habit of thinking, you know, really is embedding a different kind of element in the culture. I mean, it's an—the theme has been there since the very beginning, but it sounds as though, you know, making it very pervasive is really, really key.
Robert Bast, MD:
We need to plan clinical trials so that no matter how a trial turns out, it tells you what you need to do with the next trial. We need to take into account the heterogeneity of cancer. Some investigators have to be discovering new genes that are driving cancer at the most fundamental level. Other investigators have to be working with pharmaceutical companies to see if they can find the right inhibitor for combinations of different agents. We need to figure out what combinations make sense for different patients.
Recommended Citation
Bast, Robert C. Jr., MD and Rosolowski, Tacey A. PhD, "Chapter 24: Establishing a Habit of Translational Thinking" (2014). Interview Chapters. 461.
https://openworks.mdanderson.org/mchv_interviewchapters/461
Conditions Governing Access
Open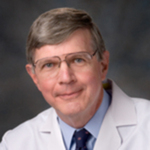 COinS