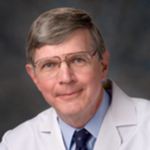 Title
Chapter 25: Photography, Basketball, and Advisor to the V Foundation for Cancer Research
Description
In this chapter, Dr. Bast talks about his leisure activities. He is a photographer, is "addicted" to lectures by the Teaching Company and Duke University Basketball. He also talks about his work with the V Foundation for Cancer Research, an organization that funds young investigators. He serves on the advisory board.
Identifier
BastRC_03_20141218_C25
Publication Date
12-18-2014
Publisher
The Making Cancer History® Voices Oral History Collection, The University of Texas MD Anderson Cancer Center
Interview Session
Topics Covered
The Interview Subject's Story - Personal Background; Personal Background; Contributions; Activities Outside Institution
Transcript
Tacey A. Rosolowski, PhD:
I don't think I have anything else to ask right now.
Robert Bast, MD:
Good, well let me take—
Tacey A. Rosolowski, PhD:
Except, maybe (laughs)—
Robert Bast, MD:
What's that?
Tacey A. Rosolowski, PhD:
Just—I mean, nothing—nothing from the—I know, we're almost finished. But I wanted to ask you just a completely different kind of question.
Robert Bast, MD:
Okay.
Tacey A. Rosolowski, PhD:
Which is: do you have any hobbies (laughter) or interesting things that you do that maybe no one else knows, but would—
Robert Bast, MD:
My wife and I really enjoy traveling, and my hobby is travel photography. We enjoy the symphony, and the Houston Grand Opera. Actually, I'm addicted to The Teaching Company and to Duke Basketball. (laughter) The Teaching Company is a group in Northern Virginia. And they go all over the country looking for the best lecturers in anything. They record courses of 24-48 lectures on DVDs and CDs for all of the sciences, geology and the like. Courses include music, art history, philosophy, religion, history and economics. I listen to the CDs commuting and watch the DVDs. So I've taken more than 100 of these courses.
Tacey A. Rosolowski, PhD:
Wow.
Robert Bast, MD:
But it—which is a lot of fun [inaudible].
Tacey A. Rosolowski, PhD:
Is there one you really enjoyed that kind of surprised you, that you enjoyed it?
Robert Bast, MD:
Most of the courses are interesting. The only one that I didn't enjoy was Philosophy of Science.
Tacey A. Rosolowski, PhD:
Oh, really? (laughs)
Robert Bast, MD:
It was incredibly dry and very abstract. It didn't seem to me to capture the real issues. On the other hand, Duke Basketball has become a passion. My wife and I were at Duke for ten years. As I think I mentioned before, I headed up the Cancer Center there for about seven of those ten years. And it took us a while to realize that couldn't have dinner parties on the nights of the Duke games. (laughter) But then, about three years into my experience at Duke, they used to save tickets for the governor for the Duke-UNC [University of North Carolina] game. And the governor couldn't get there, so I got this call about four o'clock on a Saturday afternoon: "Do you want to come to the game?" So I ended up going to Cameron Indoor Stadium where it was ninety degrees and ninety decibels. I got thoroughly hooked. And you know you have it bad when you start watching all the other ACC [Atlantic Coast Conference] games, and then watching the PAC-10 [Pacific-12] to find out how the tournament's going to turn out. But I've worked with the V Foundation for more than twenty years. Jim [James] Valvano was a basketball coach at NC [North Carolina] State. And he had won the NCAA championship in 1983 against the University of Houston in a buzzer-beater. ESPN keeps showing the clip where he's running around the floor trying to find somebody to hug. (laughs) Jim became athletic director at NC State, and his kids actually got caught, literally, selling their sneakers. And so, he was fired but ended up as a color announcer on ESPN [Entertainment and Sports Programming Network] and did a remarkably good job. He was a really passionate and interesting guy. He had developed cancer and it turned out that his family had a BRCA mutation but he did not know about. Jim had an unknown primary cancer and he was treated initially at Sloan-Kettering because he worked in New York. His family was still in North Carolina, so he came back to Duke. His personal doc was Joe Moore, who was one of my colleagues at Duke. At the time, I was the Cancer Center director, so I got to know the Valvanost. Just before Jim died, Jim gave an amazing speech at the ESPY awards.
Tacey A. Rosolowski, PhD:
Uh-uh.
Robert Bast, MD:
It's on YouTube, but it's also on the V Foundation website, as well. But it was just an amazingly human speech. Jim chose his college roommate who had just sold his dot-com to head up the board, and asked Joe and myself to join the Board as well. I've been head of the V Foundation Scientific Advisory Committee for two decades. We've raised about $120 million, and that's been leveraged into about a $1 billion in grants by funding young investigators as well as translational science awards. The V Foundation has an annual wine event in Napa, which has raised about half of the total funds. We have our scientific advisory board do part of their work on that weekend, so it's got to be the most popular scientific advisory board on the planet. (laughter) Mike [Michael] Krzyzewski have been part of the board, as well. Coach K, the legendary Duke coach, has been part of their organization, as well. So, we've managed to watch all the Duke basketball games we could find. Tonight they're playing UConn [University of Connecticut], (laughter) which I trust will be on the air. So, those are my secrets.
Tacey A. Rosolowski, PhD:
Those are good secrets. Thank you for sharing them. Is there anything else you'd like to add?
Robert Bast, MD:
No, I don't think so. At least not at the moment.
Tacey A. Rosolowski, PhD:
Great.
Robert Bast, MD:
Let me—let me take a look at the transcript and let me do some editing, and let me—I can perhaps put in some additions.
Tacey A. Rosolowski, PhD:
Sounds good.
Robert Bast, MD:
If there's things that I've left out.
Tacey A. Rosolowski, PhD:
Well, I thank you, very much, for your time today, Dr. Bast.
Robert Bast, MD:
You're welcome. Well, thank you. It's been much more enjoyable than I expected. (laughter)
Tacey A. Rosolowski, PhD:
Well, I'm glad to hear that. It is—it is an investment of time, so I do appreciate it.
Robert Bast, MD:
Yes.
Tacey A. Rosolowski, PhD:
Well, I'm turning of the recorder at 4:50.
Robert Bast, MD:
Great.
Tacey A. Rosolowski, PhD:
Thank you, very much.
Recommended Citation
Bast, Robert C. Jr., MD and Rosolowski, Tacey A. PhD, "Chapter 25: Photography, Basketball, and Advisor to the V Foundation for Cancer Research" (2014). Interview Chapters. 462.
https://openworks.mdanderson.org/mchv_interviewchapters/462
Conditions Governing Access
Open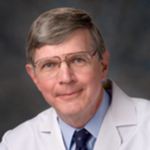 COinS