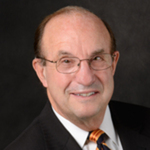 Title
Chapter 07: Surgical Oncology at MD Anderson, Part II: The First Multi-Disciplinary Breast Center and the Success of a Surgical Oncology Approach
Description
In this chapter, Dr. Balch explains his move to organize sections around organ based leadership, highlighting multi-disciplinary care as a guiding philosophy. He talks about starting the first multi-disciplinary breast center in the U.S.[1], noting that MD Anderson faculty in urology and head and neck were also using this approach. Dr. Balch explains that he used patient outcomes as evidence to advocate for the value of this system. He also explains that the multi-disciplinary approach saved the institution money. He notes that younger faculty supported the changes, as did Dr. LeMaistre. He notes that Dr. LeMaistre was a visionary and supporter of patient-centered care.
Identifier
BalchC_01_20181022_C07
Publication Date
10-22-2018
Publisher
The Making Cancer History® Voices Oral History Collection, The University of Texas MD Anderson Cancer Center
Interview Session
Topics Covered
The University of Texas MD Anderson Cancer Center - Building the Institution; Leadership; Professional Path; Building/Transforming the Institution; Multi-disciplinary Approaches; Working Environment; Institutional Mission and Values; Survivors, Survivorship; Growth and/or Change; Obstacles, Challenges; Institutional Politics; Controversy; MD Anderson Culture; Professional Practice; MD Anderson Impact
Transcript
T.A. Rosolowski, PhD:
Wow. That's amazing. So with these particular recruits, how quickly did you feel that the Department of Surgical Oncology was shifting and moving in the direction that you were hoping?
Charles Balch, MD:
Well, you have to first organize it the way you want it to [be perceived], so part of this was saying we're not just general surgeons; we are a Department of Surgical Oncology, and we do disease management and multidisciplinary care, in addition to excellent surgery. We set up the Sections for organ-based leadership. So one interesting story involves the breast section, Fred Ames [Division of Surgery interview], who had the most experience of breast cancer, thought he ought to be the leader of the first breast section. Now, I'd recruited two people when I first came, and they were Raphael Pollock [oral history interview] and Eva Singletary, so they were still relatively junior. Raph was off getting his PhD with [Eva Lotzova], but I wanted to promote the career for Eva Singletary, because she was our first femaile surgeon. Fred did have the experience, and he was the best person to be the head of the section of breast surgery, so I appointed Eva Singletary as the first Chief of Melanoma Surgery, and that was the first appointment of a woman in the history of the Surgery Department at MD Anderson. This appointment was partly making a statement of promoting women in leadership. So Eva became the Chief of the Melanoma Section, and who did a little melanoma and a lot of breast surgery. Later on I convinced Fred that Eva really deserves to be the leader in breast cancer, and she became the second Section Chief [of Breast Surgery]. Eva was a force in herself, in terms of organizing and making things better [for patients], partnering with the medical oncologists, especially Dr. Hortobagyi [in Breast Medical Oncology]. She brought to us the story that her patients were traveling about a half a mile a day. She put a pedometer on them to measure the distant that they were going to go to Medical Oncology, to Surgery, to Radiation Oncology, to the laboratory, to X-ray, and so forth. And she said, "Wouldn't it be better for us to have one place for the patients, and for all of the specialties to go to that one place?" So Eva Singletary and Gabe Hortobagyi [worked with Donna Sollenberger (oral history interview)] when I was the Hospital Director . We created the first disease site center [as a Breast Care Unit.] I think [this was the first] in the United Statesit was certainly the first breast center [in a cancer center]and that model became so successful that [ ] we converted the entire outpatient delivery system into disease site centers, and in doing so we eliminated the surgery clinic, and the medical oncology clinic. So the other thing that I think had probably the most profound impact here
T.A. Rosolowski, PhD:
Well, let me just interrupt you before you start on that story. That's a major transformation, creating those, so what
Charles Balch, MD:
It drives what we do in America today, and we were the first.
T.A. Rosolowski, PhD:
Absolutely. So tell me about that process. What were the resistances? What were the pros, the cons, the process of getting it instituted?
Charles Balch, MD:
Well, you have to start with a test model, as a pilot. But Eva Singletary and Gabriel Hortobagyi wanted it to happen. They were natural collaborators. They saw the value of them working side by side every day. And frankly, in some other departments that was also happening. The urologists were working with their medical oncology components. Head and Neck was doing that, with Ki Hong [oral history interview], and so forth. It just hadn't happened in our area, our departmental area. So they wanted it to happen, they made it a success, and you could use the outcomes of that success to say, "This is so good for the patients. If we're really a patient-centered institution, the patient should only go to one place, and the doctor should come to the patient, instead of the reverse." So we also, just to finish that story, we found when we implemented it we saved a lot of money, because in the past patients would have to go check in with a clerk at each of those five places, but when they go to the Breast Center they only check in with one clerk, so we could downsize the number of clerks and nurses in the disease site center. And it also enabled the staff to specialize very narrowly around one disease, and become even more expert, such as physical therapy and social work, and in clinical research staff. [Instead of being] "masters of everything," which meant really not having expertise in anything, the staff became super-specialized in one group of patients. So the whole delivery system improved by virtue of specializing around disease site centers.
T.A. Rosolowski, PhD:
How did the faculty respond in the various areas?
Charles Balch, MD:
It was mixed. The younger faculty, both in medical oncology and radiationand in surgery, I think, were for these changes, because they grasped the concept of oncology [management]. The most important thing is that Mickey LeMaistre supported it, [laughs] because I'm sure those who didn't like the changes would make their opinions known to Mickey, and as long as he supported this we were allowed to continue making the changes.
T.A. Rosolowski, PhD:
Why was he invested in it? Why did he get it, as opposed to [not?]?
Charles Balch, MD:
Mickey was a visionary. Mickey, like Lee Clark, was an amazing visionary. He also was focused around the central mission of MD Anderson as first being patient-centered, which Lee Clark had done. But also Mickey had a vision for MD Anderson being an academic center, and not just in having translational research going on in the laboratory, but doing prospective databases, clinical trials, and training leaders to go into academic centers.
Recommended Citation
Balch, Charles M. MD and Rosolowksi, Tacey A. PhD, "Chapter 07: Surgical Oncology at MD Anderson, Part II: The First Multi-Disciplinary Breast Center and the Success of a Surgical Oncology Approach" (2018). Interview Chapters. 469.
https://openworks.mdanderson.org/mchv_interviewchapters/469
Conditions Governing Access
Open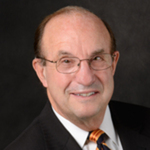 COinS