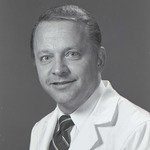 Title
Chapter 08: The Rosalie B. Hite Fellowship for Graduate Students in Cancer Research
Description
In this chapter, Dr. Ahearn continues his discussion of the summer programs he has founded. He first explains the founding and mission of the Rosalie B. Hite Fellowship Committee (that supports graduate students in cancer research), stressing the importance of philanthropy in supporting the educational programs. He then fleshes out more details about the summer programs described in the last session.
Identifier
Ahearn,MJ_02_20110803_S08
Publication Date
8-3-2011
Publisher
The Making Cancer History® Voices Oral History Collection, The University of Texas MD Anderson Cancer Center
Topics Covered
The University of Texas MD Anderson Cancer Center - Building the Institution; The Administrator; The Educator; Philanthropy, Fundraising, Donations, Volunteers; Education; Professional Practice; The Professional at Work; Professional Values, Ethics, Purpose
Creative Commons License


This work is licensed under a Creative Commons Attribution-Noncommercial-No Derivative Works 3.0 License.
Disciplines
History of Science, Technology, and Medicine | Oncology | Oral History
Transcript
Tacey Ann Rosolowski, PhD
(laughter) And yesterday we ended up our time together talking about some of the educational programs that you founded: the King Foundation summer program for high school students, and then there's also the Michael J. Ahearn Summer Workshop For High School Science Educators, and you spoke a bit about that, and then the Rosalie B. Hite Fellowship Committee to support graduate students in cancer research, and I think that was the one program we didn't touch on. I'm wondering if you'd like to tell me about how that started and what the mission of it was.
Michael Ahearn, PhD
Well, the Rosalie B. Hite Fellowship was a bequest of Rosalie B. Hite, which was a Houston native that passed away and left the money to the University of Texas with a stipulation that it should be for cancer education, and it became a System-wide fellowship program back in I guess maybe early '50s. And Dr. Clark was a member of the Fellowship Committee, and Dr. Clark felt that since Mrs. Hite had been a Houston native, and the intent of the education program was cancer, that it should be administered through MD Anderson rather than the University of Texas system in Austin. There was some reluctance to that, and it was about a ten year process in which Dr. Clark had the original trust document that established the Fellowship, looked at by the original law firm, and finally -- in fact, I think Dr. LeMaistre was the Chancellor at the University of Texas system at the time, that it was transferred back to MD Anderson. But there were some stipulations -- Dr. Clarence Oliver had been the Chairman of the Rosalie B. Hite committee in Austin, and it was transferred, when it was transferred back to MD Anderson, Darrel Ward, a professor of biochemistry here, became the Chairman, and he served for a number of years, and then Dr. Bowen, Jim Bowen became the Chairman of the Rosalie B. Hite Committee. And when Dr. Bowen left in '94, I became the Chairman of the Rosalie B. Hite Committee. When Dr. LeMaistre retired and Dr. Mendelsohn came, in '96 I believe, everybody, of course, that had presidential appointees turned in their resignation and then Dr. Mendelsohn subsequently asked if I would remain on that capacity, and I have up until the present time. It's a fellowship that used to be pre- and post-doctorate fellowships for graduate students that were registered in our school, graduate school of biomedical sciences, and they submit research proposals for their doctorate degree, and the Committee, which is composed of both MD Anderson faculty, UT Health Science Center faculty, faculty from the main campus in Austin, and then someone that's in an academic role outside the UT system (inaudible) membership of the committee.
Tacey Ann Rosolowski, PhD
How has the, how has the program evolved? Has its focused changed, or the type of research funded?
Michael Ahearn, PhD
Well, the focus has changed because when it first started the fellowships were $2,500 a year, and that was when it was a pre- and post-doctoral fellowship award. Now the awards total about $31,000 a year, so it has become a pre-doctoral fellowship. And this year I think we've got 24 applicants from the fellowship, and we meet on Friday, and probably will select four students. It's given for a three year period, and so you've got a continuum of people that are already on the fellowship, and then we add new ones each year. The interest on the money allows us to put about three or four students per year in the fellowship, and then those that are rotating off that have served their three years, or see the fellowship for three years.
Tacey Ann Rosolowski, PhD
How have you tracked the careers of the individuals who have had this fellowship?
Michael Ahearn, PhD
Well, since the competition is pretty tight, the careers are usually very spectacular. You know, the individuals that receive the Rosalie B. Hite -- which is considered sort of an honor fellowship -- have been very good. I mean, all of them are productive research people, scattered by now all the way across the United States and even foreign (inaudible).
Tacey Ann Rosolowski, PhD
I wanted to go back, if you don't mind, to the King Foundation summer program, kind of for the graduating high school students, because I was wondering how that program worked in the sense of how do you select the students who are going to participate in it.
Michael Ahearn, PhD
Well, we receive nominations from high schools throughout the state of Texas, and I think this year we received about 470 or 80 nominations from high schools in the state of Texas. Each school is limited to one nominee, and the reason we do that is because we're trying to cut down on the number of applications, because the committee, if we just had it open we would have thousands of applications, and we only are able to award 20 positions. So it's a faculty selection committee here, and they're donating their time, and it even now requires a great deal of time to select the final 20 students. We limit each school to one nomination, and the students then are notified that they have been nominated by their school, and then they complete an application, submitting their high school grades, which is one area of consideration, a letter of intent why they want to participate in the program, and then letters of recommendation, and once those are received the committee evaluates and tries to select the 20 top students.
Tacey Ann Rosolowski, PhD
Are there any plans to grow the program so we can serve more students?
Michael Ahearn, PhD
Probably not, and I'll tell the reason why is because this year we have over 120 students participating in academic programs for the summer, and those are both King Foundation programs, and several grant programs, the CURE program, and there's a CIPRIT program that Dr. DuBois has. The faculty is fairly well saturated with these summer students that are coming in, in addition to the graduate students and the other educational obligations that they have. So I think right now the number has grown considerably. Initially we only had the King Foundation program. I subsequently received this CURE funding, which is a federal program - Continuing Umbrella of Research Experiences -- for underrepresented minority students, in which we bring in eight students at high school level and eight at the college level. In addition to that, there is a college and a medical school program that each bring in 12, and then, as I said, other faculty members have programs, (inaudible) programs where they're bringing in students, too. So we're pretty well, at the present time, saturated in the Institution for the summer.
Tacey Ann Rosolowski, PhD
The name, again, of the program that Dr. DuBois administers? CIPRIT?
Michael Ahearn, PhD
CPRIT [Cancer Prevention and Research Institute of Texas]
It's the Texas grant program from the cigarette...
Tacey Ann Rosolowski, PhD
I'm not familiar with it, so that's why I'm asking.
Michael Ahearn, PhD
Well, there was a, there was a... And I'm trying to think exactly how to say this. The cigarette companies had to pay the State of Texas a certain amount of money, and that was put into a program that is for prevention, cancer prevention.
Recommended Citation
Ahearn, Michael J. PhD and Rosolowski, Tacey A. PhD, "Chapter 08: The Rosalie B. Hite Fellowship for Graduate Students in Cancer Research" (2011). Interview Chapters. 47.
https://openworks.mdanderson.org/mchv_interviewchapters/47
Conditions Governing Access
Open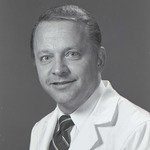 COinS