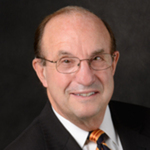 Title
Chapter 08: Surgical Oncology at MD Anderson, Part III: Creating a Fellowship Program
Description
In this chapter, Dr. Balch talks about the academic dimension of his vision for the Department of Surgical Oncology: to create an education and research focused center to enhance patient care and train leaders for MD Anderson and other institutions. He sketches how the training program evolved, discusses the T32 training grant from the NIH, and notes that around 90% of the Department's trainees went on to positions at academic medical centers. Dr. Balch talks about how training was delivered in each content area and notes his own commitment to providing Saturday sessions on the qualities of leadership as well as good writing and presentation skills. He tells the story of Dr. Michael Henderson, an Australian surgeon and former trainee, to demonstrate the success of the program and the evolution of surgical oncology as a field.
Identifier
BalchC_01_20181022_C08
Publication Date
10-22-2018
Publisher
The Making Cancer History® Voices Oral History Collection, The University of Texas MD Anderson Cancer Center
Interview Session
Topics Covered
The University of Texas MD Anderson Cancer Center - Building the Institution; Education at MD Anderson; Education; Leadership; MD Anderson Culture; Professional Practice
Transcript
Charles Balch, MD:
And so that gets into the other part of my story, which probably has the greatest impact of everything I've done here, and that was moving the training program from a one-year fellowship program, which had been there for 40 years, into a two-to-three-year fellowship program, and selecting candidates who wanted to go into leadership roles in academic medical centers or cancer centers. So to do that, I had to have more salary slots, in order to double or triple the number of fellows, and to have research fellows in the lab. So part of my
T.A. Rosolowski, PhD:
Now, how had the fellowship program been organized before? So much shorter, but how else was it
Charles Balch, MD:
It was small.
T.A. Rosolowski, PhD:
Very small.
Charles Balch, MD:
Four to six people a year. And our vision was to have 20 to 25 fellows in the program. So part of my recruitment [package from] Mickey LeMaistre was, I think, six additional salaried fellowship positions. In addition, we submitted the first T32 training grant to the NIH, which I think asked for 12 positions. This was approved as requested and became the largest training program in the NIH. So that enabled us to have salaries for fellows to train in the laboratory, and, along with the salary position for the clinical fellows. We said we're going to select fellows who aspire to be leaders in academic surgical oncology, and purposed them to train them in all four areas, to not only be excellent surgeons but to be oncologists, and to be trained to do clinical research and/or translational research, but also people to aspire to be leaders. And as you know, from that point forward on between 85 to 90 percent of the graduates of our programs went into academic centers.
T.A. Rosolowski, PhD:
Now, how did you
Charles Balch, MD:
So that was a major change. It also enabled us to look at the graduating fellows and recruit them onto the MD Anderson faculty. So that also was a way of making changes. I knew that changes would be more accepted when 50 percent or more of the faculty were people who I recruited, as opposed to those who had to adopt a [willingness to work with me.] [ ] So this had to evolve over time. There would probably be mixed opinions about whether we made changes too fast or not, but I made them as I saw them, and as Mickey supported the changes, and we had the resources to make the changes.
T.A. Rosolowski, PhD:
Now, what were some of the details of how this program actually worked? I mean, once a recruitor once a fellow arrived, how did you go about providing the training in each of these areas?
Charles Balch, MD:
So we set up a program that had to be a minimum of two years, but we encouraged three years. We wanted them to rotate onto medical oncology services. We wanted them to rotate on pathology. We wanted them to have training to do database management in clinical trials. And we wanted them to rotate among the different specialty areas, as part of their training. And then, in addition, I had sessions with all the fellows, usually on Saturday morning, on qualities of leadership, and about enhancing their communication skills, which wasI'd learned early on that if you can't write well, you won't get your publications accepted or cited, and if you don't give an arresting talk at a major meeting, people won't take away what you've learned and adopt it into theirs. So I really emphasized from the very beginning the importance of writing well for scientific manuscripts, of writing good abstracts, and of giving an arresting talk at a medical meeting. And I think those elements were very essential for people to succeed. [ ]
T.A. Rosolowski, PhD:
Absolutely, absolutely. Well
Charles Balch, MD:
And so we'd moved from empirical-based publications, which didn't get much traction, into evidence-based reports in the literature, which got traction [ ]. Plus, the graduates of our program went all around the country, and started surgical oncology programs that succeeded. And the element of success was two things that weren't being done at the time: they were oriented around oncology management, the multidisciplinary care of the patient, and they were oriented to be clinical investigators.
T.A. Rosolowski, PhD:
That's a real mental shift.
Charles Balch, MD:
It is.
T.A. Rosolowski, PhD:
Real mental shift.
Charles Balch, MD:
So, in summary, it was taking an excellent surgery department that was doing traditional surgery, and training a few fellows to [go into academic surgery], into adding around [that traditional of clinical excellence into] super-specialization based upon organ sites expertises, and of adding clinical research, evidence-based research, and a training program to train leaders in academic surgery. At a time, that there were very few surgical oncologists in many of these academic centers. So we had to train them to how do you organize a surgical oncology program and show the value of it, and how to generate a referral practice that will compete with your other surgical counterparts, both in the community and down the hallway from you. And it worked. I'll give you one other example. Mike Henderson was the first person to be trained here at MD Anderson from Australia. He went back to Australia as the first trained surgical oncologist. Michael Henderson was not well received by the general surgery community, but just two years ago, when I became an honorary Member of the Royal Australasian College of Surgeons, Michael Henderson was given an award by the Australian College of Surgeons for the development of surgical oncology as a specialty in Australia. So [ ] if you break down the elements of success, and you can train people, they can take that and develop programs both here and elsewhere in the world, and develop a successful program, as well.
T.A. Rosolowski, PhD:
That's amazing.
Charles Balch, MD:
But part of that was the parallel evolution of the benefit of systemic tools, starting with standard cytotoxic chemotherapy, and then targeted therapy and immunotherapy, that could and should be used before or after surgery.
T.A. Rosolowski, PhD:
Absolutely. We're almost at noon. Is this a good place to leave it?
Charles Balch, MD:
Sure.
T.A. Rosolowski, PhD:
And we can kind of embark on that next phase of the story next time we get together?
Charles Balch, MD:
Okay.
T.A. Rosolowski, PhD:
This has really been fascinating, and I really thank you.
Charles Balch, MD:
Okay. Yeah, because we should talk aboutthese were all Mickey's things. Mickey tapped me to be the leader in Managed Care here, so we started MD Anderson Outreach Corporation, and helped start MD Anderson at Orlando, MD Anderson at Fort Worth, MD Anderson Clear Lake, and so forth, that became the MD Anderson Network.
T.A. Rosolowski, PhD:
You are a builder.
Charles Balch, MD:
And then Mickey had me start what became NCCN, which establishes the guidelines for cancer care throughout the world. And there was a story about how that happened, but a lot of what I did was following his vision, his direction, and his backing. Because if you're making changes, the person at the top has to say to whoever says, "I don't like these changes," "I support these changes; let's see how it plays out."
T.A. Rosolowski, PhD:
Yeah. Well, a preview of coming attractions. And I want to thank you for your time today. This has really, really been great. And I am turning off the recorder at just one minute of noon. [0 Charles M. Balch, M.D. PhD (h.c.) FACS Interview Session Two: November 12, 2018
T.A. Rosolowski, PhD:
It is five minutes after on November 12th, 2018, and I'm Tacey Ann Rosolowski, conducting this interview for the Making Cancer History Voices Oral History Project, run by the Research Medical Library at MD Anderson. And today Dr. Charles Balch is sitting with me for our second session together, so thank you for scooting down from downtown to[laughs]
Charles Balch, MD:
I'm glad to be here, Tacey.
Recommended Citation
Balch, Charles M. MD and Rosolowksi, Tacey A. PhD, "Chapter 08: Surgical Oncology at MD Anderson, Part III: Creating a Fellowship Program" (2018). Interview Chapters. 470.
https://openworks.mdanderson.org/mchv_interviewchapters/470
Conditions Governing Access
Open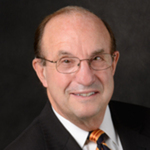 COinS