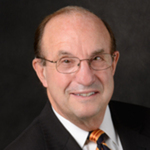 Title
Chapter 12: Building the Division of Surgery: One Precursor to Disease-Site Reorganization
Description
In this chapter Dr. Balch provides an overview of what he accomplished after five years of service as Head of the Division of Surgery. He explain that his division focused on developing multi-disciplinary collaborations in treatment, a mindset evolving in parallel with the Divisions of Medicine and Radiation Oncology. This positioned the institution to reorganize patient care delivery around disease sites, becoming the first institution in the US so organized. He also emphasizes how R. Lee Clark's decision to pay all MD Anderson faculty on one practice plan laid the groundwork for this.
Identifier
BalchC_03_20181218_C12
Publication Date
12-18-2018
Publisher
The Making Cancer History® Voices Oral History Collection, The University of Texas MD Anderson Cancer Center
Topics Covered
The University of Texas MD Anderson Cancer Center - Building the Institution; Leadership; Building/Transforming the Institution; Multi-disciplinary Approaches; Research; Growth and/or Change; MD Anderson Culture; Professional Practice; Understanding the Institution; The Business of MD Anderson; MD Anderson History; MD Anderson Impact
Transcript
T.A. Rosolowski, PhD:
And we spent about a session and a half talking about the work that you did coming here to transform the Division of Surgery. So I wanted to ask you, by the time you were ready to transition into your next role in 1993, what do you feel had been accomplished in the Division, and where was the Division poised to go at that moment?
Charles Balch, MD:
Sure. Well, the strategy when I first came here, and the charge from Dr. LeMaistre, was to transform the Surgery Department, starting with the Department of General Surgery, and the entire division, which included all the surgery departments, anesthesia, and dental oncology, into an academically-oriented program at each of those departments.
T.A. Rosolowski, PhD:
And I just want to remind you that we did talk about a lot of those details, so sort of more of a global view.
Charles Balch, MD:
But I think, in the main, some had already developed those programs: Head & Neck Surgery and Urology and Gynecology; the Department of General Surgery, which we changed and transformed into the Department of Surgical Oncology, and started training people that would become leaders, such that people like Kelly Hunt, who's now Chair of the Department of Breast Surgical Oncology, and Funda Meric-Bernstam is now Chair of the Department of Personalized Cancer Patient Therapeutics. These are very large departments that spun off from the Department of Surgical Oncology. And as you know, we also had a charge of creating new departments that became the Departments of Thoracic Surgical Oncology, Plastic Surgery, Orthopedic Surgery, and Neurosurgery. All were started under that leadership. And I think all of those programs have grown and thrived as departments, and all of them have both clinical research programs and training of people who are now becoming leaders in American surgery in their specialty areas.
T.A. Rosolowski, PhD:
Let me ask you a question, because particularly it just hit me when you mentioned the Department of Personalized Cancer Therapeutics, that in some ways the development of these spin-off departments, if we want to just call them that with a colloquial term, also was reflecting transformations of fields, and the creation of new fields. And what's interesting always to me is the way that an administrative structure within an institution needs to be able to respond to that.
Charles Balch, MD:
Yes.
T.A. Rosolowski, PhD:
So what's kind of your perspective on how that was happening at the time?
Charles Balch, MD:
Well, even when I first came, my first recruit was Jack Roth [Division of Surgery interview] and Elizabeth Grimm, and Jack Roth brought molecular biology and gene therapy in lung cancer. He set a standard for other departments to follow that is now, especially as younger people finishing their fellowship here grew up in the system, established leadership roles, and increasingly over the following 20 years embraced molecular therapy, genetics, immunotherapy, all of these things that we laid the groundwork for so many years ago.
T.A. Rosolowski, PhD:
And your finding at the time was that the leadership and the Executive Committee for the Strategic Plan was very open to the creation of departments to funnel resources in those new areas. What was the reaction about that kind of growth?
Charles Balch, MD:
Well, all of this had the endorsement from Mickey LeMaistre, who wanted to have the surgery departments collectively establish a greater presence and visibility nationally and internationally, in leadership roles, and, in addition, to be able to document their experience through prospective databases, and to conduct innovative therapies through clinical trials. Now, this wasn't done in isolation. Irv Krakoff in the Division of Medicine had already begun several years before I arrived to do this in the Division of Medicine, and because of those parallel moves, there then began in an evolutionary way to be a cross-fertilization between surgery, medicine, and radiation therapy, which ended up into disease site research programs and disease site clinics, for which the disease orientation became the firstthe focal point of the specialties from surgery, medicine, and radiation therapy to work together, both in research and in patient care.
T.A. Rosolowski, PhD:
And a lot of that disease site focus wasI know from interviewing folksit was happening in kind of little isolated ways all over the institution
Charles Balch, MD:
Yes.
T.A. Rosolowski, PhD:
but then kind of there was a framework.
Charles Balch, MD:
Well, we could make it all happen when I was the Vice President for Hospital and Clinics, so I had the authority to reorganize these in that role. It started out in breast diseases, with Gabriel Hortobagyi and Eva Singletary. It was much easier in Urology and Head & Neck because they already had been oriented that way, and the same in Gynecology, Oncology. So there were pockets of multidisciplinary care that were already there. While I was the Vice President for Hospital and Clinics we formalized that throughout the whole institution, and in doing so we eliminated the surgery clinics and the medical oncology clinics. They are gone.
T.A. Rosolowski, PhD:
Yeah. It was an amazing transformation. Tell me about the transition
Charles Balch, MD:
Yes. And it was the first in the country to do that.
T.A. Rosolowski, PhD:
Yes, that's incredible. Well, tell me about the transition. So what made you decide to leave the role of Head of Division of Surgery and take on this greater role?
Charles Balch, MD:
And before I do that, let me just finish one other thought. The reason we could do thisbecause I've been in other institutions which have separate practice plans based upon the departmentone of the genius of Lee Clark was to have a single practice plan for all of the physicians. Finances could be a barrier to collaborating together because people would fight over where the money goes, and which department it goes to, but with a single practice plan it was much easier for people to work together in a multidisciplinary program that took a while longer in other institutions where the practice plans were separated by departments and specialties.
T.A. Rosolowski, PhD:
Yeah, a financial territory. [laughs]
Recommended Citation
Balch, Charles M. MD and Rosolowksi, Tacey A. PhD, "Chapter 12: Building the Division of Surgery: One Precursor to Disease-Site Reorganization" (2018). Interview Chapters. 474.
https://openworks.mdanderson.org/mchv_interviewchapters/474
Conditions Governing Access
Open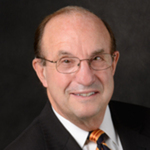 COinS