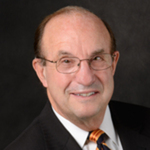 Title
Chapter 16: Creating the First Prevention Program
Description
In this chapter, Dr. Balch talks about Dr. LeMaistre's desire to establish a Division of Cancer Prevention. He then sketches the difficulty of building a new division by taking faculty from other established divisions. He explains that conducting clinical trials to provide an evidence base to justify reimbursement for preventative therapies. He cites a study Bernard Levin, MD [oral history interview] conducted on COX-2 inhibitors and explains why no drug prevention study has been done since that time. At the end of the session, Dr. Balch previews a topic to discuss in the next session: Dr. LeMaistre's strategy of encouraging the Texas legislature to change MD Anderson's status as a not-for-profit.
Identifier
BalchC_03_20181218_C16
Publication Date
12-18-2018
Publisher
The Making Cancer History® Voices Oral History Collection, The University of Texas MD Anderson Cancer Center
Topics Covered
The University of Texas MD Anderson Cancer Center - Building the Institution; Leadership; Building/Transforming the Institution; Multi-disciplinary Approaches; Growth and/or Change; Research; Prevention; Institutional Politics; Controversy
Transcript
T.A. Rosolowski, PhD:
You had also mentioned at one point beginning the prevention program, and I believe this happened while you were EVP?
Charles Balch, MD:
That's correct.
T.A. Rosolowski, PhD:
Can you talk about that a bit?
Charles Balch, MD:
So, as you know, Mickey LeMaistre was one of the authors of the Surgeon General's risk of smoking and lung cancer. He was not trained as an oncologist; he was a pulmonologist. And he always had a vision for prevention and smoking cessation, but even more than thatat the time we were doing chemo prevention for colon cancer, breast cancer, and those kind of studies. And one of the leaders in this was, of course, Bernard Levin [oral history interview]. So Mickey gave me the charge when I was the EVP to establish the Division of Cancer Prevention. There were some politics in that, because everybody in Cancer Prevention was currently in the Division of Medicine, so that means some of the stars would need to come out of the Division of Medicine, into a new Division of Cancer Prevention, including their budget and their research. I give a lot of credit to Irv Krakoff, that I think all of us were responsible for specialty areas, like surgery and medicine, but we always had a higher loyalty to what's good for the institution, even if it meant making some changes or taking some good people out of your division in order to create something new and different. Now, the context here was there were no programs in the United States or in the world on cancer prevention as an organizational entity, so this was really new. And, again, this was part of the vision of Mickey LeMaistre, that he had the vision, but he gave us the backing to say, "Now you need to go implement this." So we did create the first Division of Cancer Prevention. Bernard Levin was made the first Division Director. Jim Abbruzzese and there's one other person I'll have to add, who became the Department of Clinical Prevention. We also [laughs] recruited a great person in here of Ellen Gritz [oral history interview], and Margaret Spitz [oral history interview], into the Division of Cancer Prevention. Those two ladies, Spitz and Gritz, were the most energetic and innovative people. We could never give them enough space, because as soon as we did they got grants and filled that space, and said, "Now, we need to grow more." So they really had some major roles in the early growth of the program, in the research programs, in getting grants from various sources, including the federal government, for cancer prevention studies, and then the Department of Cancer Medicine began doing very innovative studies on prevention. And as you know, that now has grown to be the largest cancer prevention program in the entire world.
T.A. Rosolowski, PhD:
What's your view of the difficulties of creating an effective interface between prevention work and then the more cure-based work that will happen after disease has actually happened? A lot of people have talked about frustrations because it's the treatment of disease that actually gets reimbursed, and so there's a problem with getting traction, with promoting this before-the-fact activity.
Charles Balch, MD:
Financing cancer prevention is always a problem, because since you don't have a diagnosis. You're a person at risk but you're not a patient, so getting funding for these kind of things was always very difficult. And that meant you had to market to individuals that if they were at risk that they would need to pay cash for doing these things, and we also had to advocate for reimbursement based upon clinical trials. So one of the things that was inherent to the Division of Cancer Prevention was clinical studies to prospectively prove whether drug interventions, such as tamoxifen, in individualsthey weren't patientsat risk for breast cancer, or to give the class of drugs for patients at risk for colon cancer, which was a major study that Bernard Levin had started. And then, of course, smoking cessation became part of that, but the vision was to go beyond smoking cessation more broadly, into identifying people at risk, based upon environment and genes and heredity, and then to see if you could detect cancer earlier and more treatable, or prevent it altogether. And so the boundaries were pretty easy here. If you don't have a diagnosis of cancer, then that's cancer prevention, but as soon as a patient does develop cancer, then that goes into a cancer therapeutics department. And that even holds true today: if a patient calls MD Anderson and they have a breast mass, they don't go to the Breast Department; they go to Cancer Prevention for their evaluation. If there's a diagnosis pathologically of breast cancer, then they come into the Department of Surgical Oncology in the Breast Center. So even at the beginning the boundaries between individuals at risk but do not have a diagnosis of cancer was different than those who were [in directive?] treatment. Now, there's another blurred boundary, is once a patient gets beyond five years or so, and they may be cured of their first cancer, they are at increased risk for developing a second cancer, and those patients actually migrated back into the long-term follow-up clinic. And the staffing of that does not need to be done by oncologists, so this was another part of what Mickey and Irv Krakoff had done, was to have internists, such as gastroenterologists, do endoscopy, and started some of the first endoscopy clinics here in patients who needed follow-up for colon cancer, or for gastric cancer, and so forth.
T.A. Rosolowski, PhD:
So were those folks affiliated with prevention?
Charles Balch, MD:
Yes. And that was, as you knownow, a lot of the entry point in cancer prevention is not done by oncologists who are trained to treat patients with cancer, but by internists and general physicians who are good at risk assessment, screening, and so forth in patients at the front end.
T.A. Rosolowski, PhD:
Well, and that's a whole specialization of its own.
Charles Balch, MD:
Exactly.
T.A. Rosolowski, PhD:
I mean, seriously. Yeah. Very interesting, because I've had conversations with people who are in that ever-evolving field of survivorship, and the importance of educating physicians out in the community, how do you actuallywhat do you watch for in an individual who's had cancer? How do you really effectively determine whether or not cancer's come back? So it is a whole other specialization.
Charles Balch, MD:
Why don't you stop that for a second?
T.A. Rosolowski, PhD:
Okay, I will do.
Charles Balch, MD:
I want to look up [break in audio]
T.A. Rosolowski, PhD:
All right, so you were talking about that drug, so it's
Charles Balch, MD:
Yeah, so the class of drugs that Bernard Levin led is a colon cancer prevention in individuals who were forming polyps in their colon was the so-called COX-2 inhibitors. And these were a commonly used class of drugs that had been used on a short-term basis for patients who might have pain or headaches. And the surprise in that study was although the risk of colon cancer apparently was reduced, there was an offsetting risk of cerebral issues and other healthcare that offset this to a degree that the study had to be stopped, because of the unknown complications that occurred with the long-term use of these drugs that had never been prescribed on that length basis over a number of years. But it was an interesting outcome, and because of that untoward outcome no drug prevention study has been done since then, because drug companies can't take the risk of having untoward effects with long-term use and have the liability associated with that.
T.A. Rosolowski, PhD:
Wow, that's amazing.
Charles Balch, MD:
So that was the last of the chemo prevention studies that was led by Bernard Levin, which is the reason you do these studies: it's about safety, and things that you don't know unless you study these prospectively.
T.A. Rosolowski, PhD:
Right, right. I'm looking at our time, and it looks like we need to close down for today, so why don't I do that, and then we can have our other conversation quickly.
Charles Balch, MD:
Okay. So next time we should talk about buildings, and the fundraising, and the important legislation that we did together, an anonymous vote by the Texas legislature as the first order of business and signed by Governor George W. Bush, that allowed MD Anderson to act as a private institution that was tax-supported.
T.A. Rosolowski, PhD:
Oh, man. Well, this is a cliffhanger. [laughs] All right, well, let me just say for the record
Charles Balch, MD:
Remember this: Mickey, in his way of convincing the legislature, had a reception with George Forman, and so all the legislators got to come up with George Forman. George Forman's hands are twice the size of my hands. He's a huge man. And, of course, George whispered, "Now, if you don't want to get anything, you vote for Mickey LeMaistre when that legislation comes up." [laughter] Mickey didn't have to say a thing. George Forman
T.A. Rosolowski, PhD:
That's really funny.
Charles Balch, MD:
did, and he did it with a smile and a joke, but it was passed unanimously as the first act of the Texas legislature. We'll have to get the year. But it was masterful on Mickey's part, because he was Chancellor of the University of Texas. He knew how to work the legislature as well as Lee Clark did.
T.A. Rosolowski, PhD:
Amazing.
Charles Balch, MD:
And so all the employee laws, the bid laws, the equipment laws, Mickey convinced Bob Bullock, who was the head of the Texas Senate, who reallyif he was supportive of things, most people got in line. He was a kingpin of the legislature. And Mickey had everything lined up, so when the legislation came there was no debate; it was passed by voice vote, and signed that afternoon by the governor, Governor Bush.
T.A. Rosolowski, PhD:
That's amazing. All right, well, more to come. All right, so I will say for the record, thank you, and I'm turning off the recorder at 24 minutes after . Charles M. Balch, M.D. PhD (h.c.) FACS
T.A. Rosolowski, PhD:
I am Tacey Ann Rosolowski, and today is the 26th of March, 2019, and we're in the Historical Resources Center Reading Room, and I am talking to Dr. Charles Balch for our fourth session together. So I wanted to thank you for coming by today.
Charles Balch, MD:
Thank you, Tacey. I'm glad to be here.
Recommended Citation
Balch, Charles M. MD and Rosolowksi, Tacey A. PhD, "Chapter 16: Creating the First Prevention Program" (2018). Interview Chapters. 478.
https://openworks.mdanderson.org/mchv_interviewchapters/478
Conditions Governing Access
Open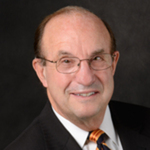 COinS