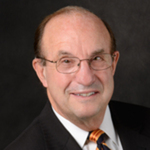 Title
Chapter 18: A New Chapter as CEO at City of Hope and Other Roles
Description
Dr. Balch begins this chapter by briefly touching on his candidacy for president when Charles LeMaistre stepped down and reflects on why John Mendelsohn was successful. He explains that the other candidates went on to high level positions at other institutions.

Identifier
BalchC_04_20190326_C18
Publication Date
3-26-2019
Publisher
The Making Cancer History® Voices Oral History Collection, The University of Texas MD Anderson Cancer Center
Interview Session
Topics Covered
The Interview Subject's Story - Professional Path; Personal Background; Professional Path; Leadership; The Researcher
Transcript
T.A. Rosolowski, PhD:
Now, the period that we're speaking aboutand you just mentioned the search for the new president, so you want to talk about throwing your hat in the ring for all of that? [laughs] I mean, that's an interesting experience.
Charles Balch, MD:
Well, when Mickey appointed me as the Executive Vice President, he made it clear that I should be a candidate for being president. He also told me at the time that you will have a target on your back, and that there will be people who are opposed to the changes that have been part of the LeMaistre era who will come out of the woodwork, and they surely did. There were a number of other people who thought they also should be candidates for presidentDavid Hohn being one who was in our Division of Surgery, and who had then become the Vice President for Hospital and Clinics, the Medical Director for the Hospital, Andy von Eschenbach. There were others. But I say that because when I left and went to City of Hope as President, David Hohn, I think because he had positioned himself as a candidate for president, actually went off to be President of Roswell Park. And it's something that commonly happens: when candidates for a high level of office are not selected based upon the search committee, they're still positioned to carry on that responsibility, and people watching that event play out, once the winners and losers are determined, that there's multiple offers to take that position at other places.
T.A. Rosolowski, PhD:
What was the vision that you brought as you discussed the possibility of being president?
Charles Balch, MD:
Well, remember, there were three finalists at the end, and that was John Mendelsohn at Memorial Sloan Kettering, myself, and Ted Copeland [Division of Surgery interview], who was at the University of Florida, who I think at that time was the Dean at the University of Florida. Recall that Ted Copeland was one of the very first people who trained at MD Anderson, came on to the faculty here for many years, had a very distinguished service here as a Professor of Surgery, and then went on to become Chair of Surgery at the University of Florida, and then was a Dean at the University of Florida, and was always somebody who had a loyalty to MD Anderson. So the three of us were the finalists, and we went through the usual process with the Board of Regents, which was a very difficult time in going through all those interviews. I spent a lot of time interviewing with the faculty and the staff. And
T.A. Rosolowski, PhD:
What made the Regents challenging in its own unique way? I mean, I know it's an odd process.
Charles Balch, MD:
I think all three of us were qualified, so among the qualified people they chose somebody from the outside. I think one of the things John Mendelsohn [oral history interview] articulated very well that may have edged towards his selection was he had a very distinguished research career, and he may have articulated the need for MD Anderson to go beyond what it was doing, which was excellent, and rise to a new level in translational research as part of its areas of excellence. But that being said, he's done an outstanding job. In the 15 years that he was president the institution grew in remarkable ways, and his leadership is one that we can all be proud of.
T.A. Rosolowski, PhD:
So what was the next step for you, after your candidacy didn't work out? What was your transition period?
Charles Balch, MD:
So soon after that appointment was made for John Mendelsohn to come as president, I got a call from Korn Ferry asking if I would be interested in the vacant position at the City of Hope National Medical Center in Duarte, California, outside of Los Angeles. And, of course, I went and looked. I had interviews with their Board of Directors over several occasions, and they finally made a formal offer for me to come out and be a candidate as President for the City of Hope. And that did occur. I started on September 1st. There were some here who thought I exited quickly, but the reason for it was a very practical one: I still had a son in high school, and I wanted to havethey start me on September 1st so my son could register in high school in Arcadia, California. It had nothing to do with leaving the institution early; it had everything with a personal decision to secure a position for my son in high school and not have him transfer in the middle of the year.
T.A. Rosolowski, PhD:
Was this in 1996?
Charles Balch, MD:
That was in 1996. So I went out to the City of Hope for almost five years. I did recruit Donna Sollenberger, who came out to be the CEO of the City of Hope. And this was three organizations: it was the City of Hope hospital and clinics; it was the Beckman Research Institute; and it was the City of Hope Philanthropy, which actually is the second largest medical philanthropy in the nation, after St. Jude's, in raising money nationally to support its programs. So while I was there, we built a new clinic building; we built four new research buildings; we added a PhD program in biology; and designed a new hospital, which became the highest structure in Pasadena, which, remember, was in an earthquake zone, so we had to get a lot of earthquake mitigation to build a structure that was seven stories high, six or seven stories. The highest our buildings were was three stories, so you could imagine building something that high we had to go through a lot of architectural approval to make sure that if there was an earthquake that the hospital wouldn't collapse. And, in fact, it had more steel in its structure, and was built on rollers so that, in fact, if an earthquake happened the building would tip, or tip over. It would not collapse, because of the construction. And that was very expensive, so we had to raise a lot of money in order to do that. After that period of timeand also, the City of Hope at the time was underwater financially. It had a lot of major issues with its infrastructure, even utilities, its billing systems. Many things had been neglected because there had not been a president in office for almost two years, so that there was a lot we had to tend to, to resurrect the institution, to get it back in shape. After four years or so, we delivered to the institution its best financial year in its history of 83 years, but it took a piece out of me with all the changes, and I decided, because of some health issues with my wife and some other issues, to retire as President, with the acceptance of the Board, who allowed me to complete my contract. And then, right after that, I was asked if I would come to the American Society of Clinical Oncology to be its Executive Vice President and CEO. Now, this is known as ASCO. It is the largest oncology organization in the world. I'd been on the Board of Directors, and, in fact, had helped select the first EVP, which was John Durant, my old mentor from the University of Alabama at Birmingham. And John actually knew that I was available, and made recommendations that I be a candidate for that position. So I did come up and interview. I was offered the position, but I wanted to maintain my clinical excellence. Even at the City of Hope, in my contract was that I would have one day a week for practicing surgery. I continued to edit our melanoma book, run a journal, the Annals of Surgical Oncology, and operated some as City of Hope, but most of it because I didn't want to befor a variety of reasons, I worked actually at LA County Hospital doing breast surgery there with patients, many of whom were indigent, in caring for them as a way of making connections with USC. But getting back to the story with ASCO, I didn't want to give up my clinical responsibilities, so part of the requirements if I was going to accept is that I would have an academic appointment, and one day a week with clinical responsibilities at Johns Hopkins, and that happened, so that when I went up to ASCO as the CEO I also was appointed as Professor of Surgery, Oncology, and later in Dermatology, as well, at Johns Hopkins. We moved to Annapolis, Maryland, which was halfway between Johns Hopkins and the ASCO office in Arlington, Virginia, or Alexandria, Virginia. And I did that for five years. During that time, ASCO grew tremendously. It more or less doubled in its membership, its staff, tripled its revenue, and grew mightily during that time.
T.A. Rosolowski, PhD:
What do you think the impact of that was? That change?
Charles Balch, MD:
I think a lot of that, it was vision and strategy, and having the combination of volunteer presidents, who were elected as president, and me, as the senior staff person, a full-time staff, working together to develop visions and strategies for growth. When I first went there, in the year 2000 or 2001, it was known as the American Society of Clinical Oncology. It had a 35-year-old logo. It was in a stable position. It wasn't growing. We changed this to being ASCO, be known by the letters. We put the globe, the world globe, in the O to say our first name is American but our last name is we're a global institution. And because of that, by the Board, of accepting that, we instituted a Division of International Affairs. I hired the first person, Paula Reger from MD Anderson, who then went on after that to become the CEO of the Oncology Nursing Society. And the international component of MD Anderson is now one of its largest components, and it is a global organization, but it was a vision of, first, Larry Einhorn, who was President when I first came, who was at MD Anderson and then went to Indiana; Larry Norton, from Memorial Sloan Kettering; and Paul Bunn, B-U-N-N, from the University of Colorado. Those three in succession had a vision for growth, a vision for global programs, and led the Board to direct us to move in those directions, and it was very successful. But I have to say, being a CEO is a tough job. Any job as president or an upper level has a lot of win/lose decisions, which can be sometimes difficult. Even though you could go either way, you know that politically and in a lot of ways some people will not be happy with your decisions. So after ten years of being a CEO, I went back into full-time clinical practice at Johns Hopkins. And one reason for that is the new Chair of Surgery, whose name was Julie Freischlag, the first woman chair in Johns Hopkins history
T.A. Rosolowski, PhD:
I'm sorry, her name again?
Charles Balch, MD:
Julie Freischlag, F-R-E-I-S-C-H-L-A-G. Embraced surgical specialties, including surgical oncology. Now, I'd been going up there one day a week, and really enjoyed it, and she enticed me to come back full-time, and to lead in the areas of melanoma and breast cancer and surgical oncology. I also became, as part of that recruitment, the Deputy Director for Clinical Trials and Outcomes Research for all of Johns Hopkins, and that also was intriguing because that was a startup program to provide infrastructure for all of the Johns Hopkins medical institutions in research training, clinical trials training, statistical infrastructure, and I actually helpedI started the Johns Hopkins Clinical Trials Network with ten hospitals in the region, in order to expand our clinical trials capacity, and allow patients with earlier disease that would not ordinarily come to Johns Hopkins to enter into clinical trials in these community settings, and it was very successful, and is still there today. So that was for five years. I was very busy doing both breast cancer and melanoma, and a number of academic things at the institutional level.
Recommended Citation
Balch, Charles M. MD and Rosolowksi, Tacey A. PhD, "Chapter 18: A New Chapter as CEO at City of Hope and Other Roles" (2019). Interview Chapters. 480.
https://openworks.mdanderson.org/mchv_interviewchapters/480
Conditions Governing Access
Open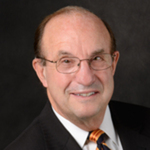 COinS