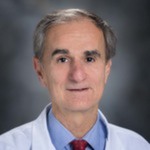 Title
Chapter 12: Committee Service: An Issue of Leadership and a Voice for Palliative Care
Description
In this chapter, Dr. Bruera sketches his service on institutional committees. He notes some significant lessons he has learned from work as a board member of the MD Anderson Network Association: that organizations that seek to improve their operating systems value the opportunity to work with a highly credible state, not-for-profit institution like MD Anderson.
Next, Dr. Bruera discusses the significance of having palliative care represented on high-level committees and he talks about strategies he has used to build credibility with other committee members whose values and languages for discussing institutional issues are very different. Dr. Bruera stresses the strategy of discussing palliative care with data rather than soft rhetoric about the value of palliative care. He gives examples of what "irritates" administrators about introducing palliative care into the discussion of institutional processes, noting that palliative care's patient centered approach threatens an administrator's perception of his/her "area of control." Another challenge, Dr. Bruera observes, is that there are no models in other institutions of well-established palliative care practices that administrators can look to.
Identifier
BrueraE_03_20181105_C12
Publication Date
8-15-2018
Publisher
The Making Cancer History® Voices Oral History Collection, The University of Texas MD Anderson Cancer Center
Topics Covered
The Interview Subject's Story - Overview; Leadership; On Leadership; Obstacles, Challenges; Research; Overview; Overview; Research; The Researcher; Building/Transforming the Institution
Transcript
Tacey A. Rosolowsi, PhD:
Today is November 5, 2018, and I'm on the fifth floor of Pickens Tower, in the office of Dr. Eduardo Bruera, for our third session. I wanted to thank you for quickly recognizing things so that we could meet today.
Eduardo Bruera, MD:
Thank you very much, I'm delighted to be here.
Tacey A. Rosolowsi, PhD:
It's really a pleasure. I wanted to also say for the record, that it is one thirty-five in the afternoon, and I kind of had my list of things to go through, as I indicated, and I wanted to start and talk about really, what were some of the most important committees that you served on, first within the institution.  
Eduardo Bruera, MD:
Over the years, I had the chance to become involved with, I would daresay most of the institutional committees, certainly from the research aspect, the CRC, the Clinical Research Committee, the [PBH-SRC?] there is a Social Sciences Research Committee, the IRB [Institutional Review Board] Committee. I also had the chance to participate on the Promotions and Tenure Committee, I had the chance to participate on the Pharmacy and Therapeutics Committee, and of course in the Executive Council of the Division of Cancer Medicine, for a number of years.
Tacey A. Rosolowsi, PhD:
What do you feel were the most significant ones, I mean maybe the ones that you felt gave you the chance to have the most impact, or the ones that taught you the most about the institution.
Eduardo Bruera, MD:
I think that second aspect is probably the one that I recall the most. That is I think I participated as a member of the committee, but I think what I mostly gained from that was understanding; understanding of how MD Anderson operates, the relationship between MD Anderson and the University of Texas, the relationship between MD Anderson and other cancer centers in the nation, the state community and so on. So I think it was very useful to be part of it. I still am part of some committees, like the Executive Council of the Division of Cancer Medicine. I'm a member of the board of the MD Anderson Network Association. So there is almost an independent company that MD Anderson owns, that is called the MD Anderson Network, and I'm a member of the board of it and that has taught me a lot about what happens with global distribution of oncology services and so on.
Tacey A. Rosolowsi, PhD:
What are some of the things that you learned from that perspective?
Eduardo Bruera, MD:
I think I learned that there is an enormous need for smaller organizations to take advantage of the way we have learned how to do things, and they are avid to establish a relationship. Something that normally one would say, well, why would they be paying or transferring money to MD Anderson to learn how to operate? They're avid about doing that because they know that over time, we have managed to do two things that are nice. One of them is to operate as an effective institution, but the second one is to do it in a way that was highly ethical, in the sense that we generally have the patient and the family's well-being as an important aspect. So, organizations, both private and public organizations, that are looking at improving their systems, find it attractive to work with a state institute, a not-for-profit institution, and an institution that has high credibility like MD Anderson. So I learned a lot from those participations and I had a chance to participate at the national and international level in many organizations, that taught me a lot and I think I was able to work with them. I had multiple roles at ASCO, the American Society of Clinical Oncology, over the years.
Tacey A. Rosolowsi, PhD:
I wanted to ask you, I did want to ask you about some of those specific experiences, but before we move into those, I wanted to ask you what's the significance of having someone from Palliative Care on these committees?
Eduardo Bruera, MD:
I think it has some value in the sense that we sponsor patient care, rather than disease care, or comorbidity care. The institution has quite a few departments and quite a few centers that aim at the management of different diseases, and also some of the comorbidities that accompany those diseases, but we're one of the few that has faculty that is looking at the person, the person care. So from that perspective, we're able to contribute some of that.
Tacey A. Rosolowsi, PhD:
Do you find that that's a new perspective, or an unusual perspective?
Eduardo Bruera, MD:
It is a completely unusual and new perspective in the vast majority of disease-based care and it's still very, very significantly underrepresented in the institution. So it is not something that has reached the level of administrative recognition that would make it clearly a priority, not just for us but for the majority of centers in the nation.
Tacey A. Rosolowsi, PhD:
Now, I know we'd spoken at length, in the other sessions, about some of your strategies for basically getting palliative care recognized within the institution, and how you set up working relationships with other departments, with clinicians that may have been very unfamiliar. What are some of the strategies that you've used, when you work at that different administrative level, on committees? Is there a different approach that you take? How do you communicate with those folks?
Eduardo Bruera, MD:
Well, it is very hard when the language is totally different, to communicate with teams from the perspective of what we do, and for that reason, patient-centered care is profoundly irritating to many committees and administrative structures, because we value aspects of care that other groups do not really understand. It's not their fault, it's just that they are based on the liver or the breast or the melanoma, or the heart failure, and that's what they do. But we are emphasizing on the personal experience: on the lighting on the ceiling and the medications for making people comfortable, and spending time with the family, talking. So, our need for structures and processes, that is what is basically directed by those committees. Our need for structures and processes happens to be different from many of the other entities and therefore, while it is not an issue that one can discuss very successfully with rhetoric, I think it's more successful to discuss it with data. So our challenge was always to bring, to our requests, more and better data than other groups, because we knew that a lot of our issues were not going to find kind of an intuitive concordance with the way other people saw it, with the way physicians, nurses, pharmacists, saw the operation. So we made it a point to try to bring data, and data meant how do patients perceive the music? How do patients perceive the computer in the room, how do patients perceive having a full bed instead of an examining table? How do patients perceive no waiting room? It forced us to generate date on things that we thought were very important but other teams and administrative leadership did not necessarily feel that way.
Tacey A. Rosolowsi, PhD:
Now, you've used the word irritating. [laughs]
Eduardo Bruera, MD:
Yes, yes.
Tacey A. Rosolowsi, PhD:
Why did you use that word, I mean that's a telling word, that they found it irritating. How would they respond?
Eduardo Bruera, MD:
Well, the problem is that it changes the way an administrative leader sees their area of control. So if I am running the facilities and every outpatient center has a waiting room and a front desk, and then people go in and somebody says we don't like to use waiting rooms, because we don't like people who are very ill and who have body image problems and suffering, to be sitting in front of each other waiting to be called in, we want to move them directly. If you're running a nursing structure in which nurses can be deployed freely, from one area to another, and a group says for patient-centered care, you need a special type of training in the nurse, and the nurse cannot be the same one that did push chemotherapy last Monday and who is going to be helping in postoperative Tuesday, because this is personhood care and requires a slightly different operation. When you talk to social services or chaplains and you say these are very suffering people, and when you allocate your people according to number of beds, it's probably not helping us because a hundred percent of our patients are suffering, and in the other areas, maybe 10 or 15 percent of the patients are suffering, so how do you reallocate resources to serve these suffering people? Those things, unfortunately have a trend to be a bit frustrating, because I run my operation in a certain way and now these people come and tell me that they have slightly different needs for the patients. Of course our argument was always we bring, to our setting, patients that are no our patients, patients that are your patients. We never get anybody coming from the street coming to see us. One hundred percent of the people who receive supportive and palliative care are people who are already part of our patient family. And because we move to our care those who are having more difficulty, our needs are a little bit different. That is always frustrating to administrators, especially when what we are trying to do is widely available somewhere else. So it's not that we could say well, look at how big they are at Memorial Sloan Kettering, how big they are at Dana Farber, how big they are in Methodist Hospital, because unfortunately, those programs weren't and still are not that well developed there. So part of our goal was to convince that we needed those elements, and to do it not only with the idea that it made face, it had face value good, that we were able to generate data, especially patient-based data, that supported their use. And so that's why the participation in committees was always a situation where you had to be aware that we had to justify ourselves a little bit more than what are called mainstream hospital programs.
Recommended Citation
Bruera, Eduardo MD, FAAHPM and Rosolowski, Tacey A. PhD, "Chapter 12: Committee Service: An Issue of Leadership and a Voice for Palliative Care" (2018). Interview Chapters. 507.
https://openworks.mdanderson.org/mchv_interviewchapters/507
Conditions Governing Access
Open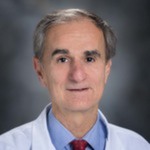 COinS