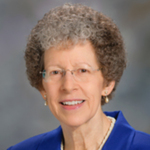 Title
Chapter 05: Practicing Pathology at MD Anderson
Description
In this chapter, Dr. Bruner traces how she became a faculty associate at MD Anderson in 1984 (becoming an assistant professor in 1985). She had already become familiar with MD Anderson's electron microscopy service while at Baylor, working closely with Dr. Bruce Mackay (and she almost specialized in electron microscopy). Dr. Mackay helped arrange for her faculty associate position, during which she divided her time between general pathology and neuropathology (she was the only neuropathologist on staff). She was very impressed with MD Anderson pathologists, who "loved to practice," and she compares the collegiality and the unique work ethic in the pathology lab with others she had experienced. Dr. Bruner recalls two memorable cases from this period, when she had to overturn pediatric diagnoses made by senior physicians much less experienced with neuropathology than she, and notes that Dr. Batsakis eventually required that she see all the neuropathology cases.
Identifier
BrunerJM_01_20120604_C05
Publication Date
6-4-2012
Publisher
The Making Cancer History® Voices Oral History Collection, The University of Texas MD Anderson Cancer Center
Interview Session
Topics Covered
The Interview Subject's Story - Professional Path; Professional Path; Evolution of Career; Joining MD Anderson; The History of Health Care, Patient Care; Influences from People and Life Experiences; Experiences re: Gender, Race, Ethnicity; Definitions, Explanations, Translations; Institutional Processes; Obstacles, Challenges; Institutional Politics; Controversy
Transcript
Janet M. Bruner, MD:
So by that time—by shortly after I got into my second year of fellowship, I was doing some research, and that was good too. I started thinking about where to get a job. Obviously, here was MD Anderson standing across the parking lot from Methodist Hospital at the time, and I had occasion to come to MD Anderson because there was—MD Anderson had a big electron microscopy service at the time. I really enjoyed—that's another aspect of pathology that I enjoyed was electron microscopy. What it does is it allows you to see even higher magnification than you can with a regular microscope. In fact, I had even considered—before I decided for sure whether to go into neuropathology, I had even considered subspecializing in electron microscopy and doing it full time because I liked it that much, but I decided ultimately to do neuropathology because it's what they call a "boarded subspecialty." At the end of your subspecialty you take a board exam, then you get a certificate, and nobody can take that away from you. It means you are officially trained in that specialty, whereas electron microscopy was not at the time a boarded subspecialty. As it turns out, it never became a boarded subspecialty, and in fact it sort of waned. It was very popular at the time, and we used it a lot through the 1980s, I would say, and then with the advent of immunohistochemistry, which is this antibody technique that I talked about early on—a lot can be learned from immunohistochemistry, and with that, I think electron microscopy, which has a much more intensive equipment requirement—you have to have an electron microscope, which is so huge you almost have to walk inside of it. People have really gotten away from it now, so as it turns out I'm glad I didn't do that. I'd probably be doing something else by now.
Tacey Ann Rosolowski, PhD:
Yeah.
Janet M. Bruner, MD:
Here at MD Anderson, there was a huge electron microscopy service and a world-famous electron microscopist named Bruce Mackay—that's M-A-C-K-A-Y—and I had read about him when I was a resident in pathology in Ohio. I thought, "Wow! Here he is," and in Ohio we used to call him the "god of electron microscopy." So I thought, "Wow! Here I am, not only on the same planet—I'm on the same parking lot with the god of EM," so I thought I could not leave Texas, and at the time I was interviewing for jobs. I was interviewing for a job in Pennsylvania and I interviewed somewhere else—I guess in Cleveland—for a job. I thought, "Okay, if I'm going to move away from Houston, I cannot leave without spending time at MD Anderson with the god of EM because that would be stupid." You know? Here I am! So I came over and talked to him, and he said, "Yeah, I do take people to rotate with me. You can come and spend"—I forget what I spent—I think two or three months—at MD Anderson as part of my electives doing work with him, really learning about electron microscopy from the guru. I enjoyed it a lot, and I met some of the people in the department then. In another sad story they had—at that time, MD Anderson had just recently hired its first neuropathologist. All the pathologists here were general pathologists. They were not subspecialized, but there was a growing brain tumor program here. It was just starting out. They had a couple of neuro-oncologists. They had a couple of neurosurgeons. Those people were demanding the services of a specialized neuropathologist, so the chairman at the time John Batsakis had been pressured to hire—I think it was on a full-time basis. He had been using the neuropathologists from the UT Medical School on a part-time basis over here and had just hired within the last year one of them to come over here and work full time as a neuropathologist. That person did—I think he covered the autopsy service, and he also did neuropathology and diagnostic neuropathology, which is what they wanted. Around the time or just before that I came here—it was an older gentleman, and he had had a stroke, and it was a pretty severe stroke as it turned out. He came back to work, but he was never quite the same and could never really function well. So I thought there might be a position, but I didn't know much about the politics of the department or anything about it, and at the time I was also interviewing for a job at the VA here and just looking at jobs in general. I was about ready to take that job at the VA here when Dr. Mackay said to me, "Wait a minute. I don't think you want to go to the VA." I said, "Well, I've got to have a job," and he said, "Yeah, but let me have some conversations and just hold off. Don't accept that job." Oh, I was looking at a job in Michigan, too. That was it. I'm remembering these things. It's coming back to me. I was looking at a job in Lansing, Michigan, at a private hospital there, and I had been to interview. It seemed like a good job, but Mackay knew something about the job and about the people there that I didn't really know. He had heard or knew through his associates that they weren't very good, nice people. Of course, I couldn't see that. I was a kid. So he said, "You don't want to take"—that was the job I shouldn't take. He said, "You don't want to take that job in Michigan." I said, "It looks like a good job, and it's in Michigan. I'm from Ohio." He said, "Uh-hunh (negative). Don't take that job. There's something wrong." So he talked to the chairman at MD Anderson, and they realized that this pathologist who had the stroke was probably never going to be able to effectively practice again, so they were in need of a neuropathologist. So they said, "Why don't you come on here, and you can do general pathology, and also you can do neuropathology"—because there wasn't enough volume at the time to support a full neuropathologist. That looked pretty good to me, but I said, "It's been two years since I did any general pathology. I've been doing neuropathology for two years, so I probably need a chance to brush up." So they said, "Okay, we can hire you as"—what they called at the time a "faculty associate," which is a very junior faculty level person—"You can come on. You can do general pathology—sort of rotate with our fellows and brush up on your general pathology—and at the same time you'll be our neuropathologist for whatever we need." So I thought that sounded like a good idea, and I took the job. During my fellowship I had also become very interested in tumor neuropathology, so MD Anderson was a good fit for me. I really enjoyed it. There were a lot—relatively a lot of pathologists here and everybody did general pathology. They had their special interests, but they didn't exclusively practice that part of pathology. One thing that really, really impressed me with the pathology—with the pathologists and the department at MD Anderson was that they really—they loved pathology. They loved to practice. They could never get enough. They could never get enough cases. They just were like, "Give me more!" I'll never forget, in some of the other places I had heard about—in some of the other places I heard people talk about—you sort of came in and did your cases, and the main object was to see how little you could do, how few cases you could do. The goal was to dodge the cases, so you didn't especially want to do any more cases than the guy next to you. You wanted to do just as many. In fact, I even remembered seeing that in my residency—that the pathologists were very concerned that the person in the office next to them was doing as much work as they were. "Wait a minute! I'm doing more work than you are. That's not right! That's not fair." And it was sort of—it didn't seem very collegial to me, and at MD Anderson I noticed it was exactly the opposite, even when I was in that first year where I was a faculty associate. Dr. [John] Batsakis at the time said, "Be a faculty associate for a year, and then you'll become an assistant professor."
Tacey Ann Rosolowski, PhD:
And in '85 you did become an assistant professor.
Janet M. Bruner, MD:
Right. So during that first year I particularly noticed that the pathologists at MD Anderson—and I'll never forget Mario Luna, who was one of our great pathologists. He was the head of the autopsy service. I'll never forget Mario Luna walking into somebody's office saying—seeing a huge stack of trays. We keep our slides in trays. I don't have any in here right now, but they're these big wooden trays. Oh, here! These.
Tacey Ann Rosolowski, PhD:
Oh, yeah! Okay.
Janet M. Bruner, MD:
Those big wooden trays. And this was the first place I had ever seen those trays. I was used to these little folders on the top of the desk there that hold twenty slides. That's the size I was used to working with.
Tacey Ann Rosolowski, PhD:
And how many slides—?
Janet M. Bruner, MD:
These hold fifty slides.
Tacey Ann Rosolowski, PhD:
Wow.
Janet M. Bruner, MD:
So Mario Luna walked into somebody else's office who had a stack of trays and folders on their desk, and he said, "Oh, you've got too many cases today. Let me take some of those for you and do them for you." I was like, "Oh, my god! What kind of place is this—where people like each other, and they want to help each other out?" It was just the greatest thing. That is truly an example of the way the pathologists work at MD Anderson, and I think that's what keeps us here is that we don't get the highest salaries, and we don't have the cushiest jobs, and we have tough cases, and we teach fellows, but I think what keeps all the faculty at MD Anderson is that they really love what they're doing. That's why we're here, and it doesn't matter whether you're a surgeon, whether you're an oncologist, pathologist, radiologist. If you like what you're doing, you're going to stay here. If you don't like it or if you're here for the money, then just go ahead and move on, because you're never going to be happy.
Tacey Ann Rosolowski, PhD:
Was there a particularly memorable laboratory experience or case that you had during those first couple of years when you were first here at MD Anderson?
Janet M. Bruner, MD:
I do remember a couple of cases, and they are probably cases I shouldn't talk about because they were sort of bad. Well, they weren't that bad. One thing that made me feel really good about being here was—I remember a couple of times—of course, most of the pathologists—should I say most? No, we had a cadre of about maybe a half a dozen quite senior pathologists who in fact—they must have been even more senior than I realized at the time because they retired within about three or four years of the time I started. So they must have been in their sixties at the time—very well known, very senior, very capable—just giants in the field. But they were all general pathologists. Now, some of them had interests in other areas. One was interested in lymphomas and leukemias. One was interest in skin pathology, and Dr. Batsakis was interested in head and neck pathology. They all did general pathology, but then they had their interests aside from that. None of them—well, one or two of them thought they were interested in neuro, but they weren't really trained. So I'll never forget, a couple of different times during that first year or two that I was on the faculty, I was doing general pathology, so I wasn't seeing every brain tumor case. They were allowed to sign them out. They could consult me if they wanted to. The older pathologists were somewhat reluctant to consult me, but a couple of them did, and I think it was good. One time, I remember one of the very senior people called me. He was on frozen section that day and was doing one of these rapid—we actually have a person in our frozen section laboratory near surgery—adjacent to surgery. We have one pathologist—and we still do this—have one person who's there all day to do all of the frozen sections generally for everybody, and if they run into trouble or if they want help, they can call for it, and we immediately go and help them. Now, there are certain subspecialties that they don't even try. They just call immediately. Neuro is one of those, and I think it stems from way back when because this older gentleman was on frozen section that day. He was doing his routine cases, and he had this routine case that he was doing. I believe he had even made a diagnosis and told the surgeon, "It's this." The surgeon was smart enough to realize that didn't sound right, so the surgeon said, "Can you call Dr. Bruner to look at that?" The guy wasn't too happy, but he did. I went up there and I said, "What did you tell him it was?" He said, "It was this, and I told him it was this because it looks"—he explained a couple of the features. I knew it wasn't the right diagnosis because it was a child. It was the posterior—back—part of the brain. Children just don't get that tumor very often, and they never get it in the back part of the brain. So I said, "In order to be what you called it, it has to have these two other features. Did you see those?" And he said, "Well, I didn't see those, but it had this other one." And I said, "Yeah, but that's not enough." So I looked at it, and instead of what he called it, which was the most malignant grade IV type of tumor—and in that situation the surgeon would just biopsy it and then stop because there's not more he can do. It was the lowest grade. It was a benign tumor in a child, and the goal would be for the surgeon to take it all out, and the kid would be cured. So I called in and said to the surgeon, "I think we're going to change the diagnosis to this, so take it out." And the surgeon said, "Thank you. I'm already taking it out because I sort of knew that's what it was." That would have just been a disaster. There was a similar incident, also in a child. I guess kid brain tumors are just more difficult, but I had actually been on vacation, and the pathologist had gotten this brain tumor. I'm not sure if he had already finished the case and signed it out or whether he was just working on it, but it was a similar thing. He was going to call it a lymphoma, and in a brain of a child, a lymphoma is vanishingly rare—vanishingly rare. It turned out to be another type of tumor—also a malignant tumor, but it turned out to be a medulloblastoma, which is very common—one of the most common—in a child. They do look a little bit similar. The cells of each one are pretty similar, but there are things you can do to differentiate between those, and it's a matter of familiarity. I think it just is an example of how the more you see, the more you know, and even though these pathologists had been in practice for years and years and years, we weren't doing much brain pathology here in MD Anderson. They hadn't seen much at all. They knew the basics, and they knew it superficially but they hadn't seen—even at their advanced stage of career, they had not seen as much neuropathology as I had already seen in my fellowship just having subspecialized in that. And each one of those pathologists did have a subspecialty interest and was the best in their area, but it was sort of an example to me that you really do best in your area. Even in pathology—even in surgical pathology we are—at MD Anderson we see such difficult cases and so many of them that if you have an area that you really like and you've subspecialized, you do it best. So don't get out of your area. Stick with what you know best, and that will serve you the best. I felt like those two cases—and I remember those cases, and it was like I saved them from really making some big mistakes.
Tacey Ann Rosolowski, PhD:
That situation also brings up an issue that we're going to touch on eventually which is—I mean, there's a whole power thing going on there with this senior person and a newbie, as it were.
Janet M. Bruner, MD:
Right.
Tacey Ann Rosolowski, PhD:
And also the difference between a senior man and a young woman coming in, and I hadn't asked you the question about the issue of how many women were in the Pathology Department and how you experienced being a woman there. We'll talk about it more, but it seemed like I kind of asked the question.
Janet M. Bruner, MD:
I think there was some of that. I think it was more the senior versus junior thing and they—yeah, they had egos. They had egos. I guess we all do. It's funny. I used to—a few years later, one of the things I said was that the reason we got along so well at MD Anderson is because there's no prima donnas in Pathology, and then I realized, "No, no, no. It's because we're all prima donnas." So each of us has our own prima, and then we all have this big ego. I think the thing that really helped me out there was that the chairman John Batsakis was very supportive. He knew he needed a neuropathologist, and somehow he knew that I was the one he needed. He was very supportive of me from the beginning, and I think some others were sort of jealous of that. They thought he was maybe too supportive, but one of the things he did too which helped me a lot—and I don't know if he knew about these two cases or if it's just in general. I think he was getting some feedback, too, from the surgeons that they liked the way—they liked having me do their cases because they were very comfortable. They thought I was going to give them the right diagnosis. I think he was getting some pressure there, so he eventually made a rule that all of the neuro cases had to be seen by me, which was very good for me, and I think it was good for the patients. I'm not sure everybody liked it that much, and they did sort of resent it. There was at least one other more senior pathologist who thought he knew neuropathology, and so he didn't really like that. But I think it was the best thing, and it meant that the cases were signed out, and the diagnoses were made in a much more consistent fashion. Obviously it was hard for me because I was the only neuropathologist here, so if I ran into trouble I didn't have anybody with an equal skill set to show it to or any senior person to show my cases to, and we do that a lot. But I had the resources of the whole Texas Medical Center, so I could go back to Baylor and show those people cases. They made it clear that it was perfectly fine with them, so I got help from them. We have a neuropathology group in Houston which has about a dozen—there's about a dozen of us in the city, which is fabulous. That's a big group of neuropathologists.
Tacey Ann Rosolowski, PhD:
Does that have an official name?
Janet M. Bruner, MD:
We call it the Houston Area Neuropathologists—HANP.
Tacey Ann Rosolowski, PhD:
Area Neuropathologists—
Janet M. Bruner, MD:
Neuropathologists. Yeah. I haven't actually gone to a meeting in a while, but there for a long, long time we met—and I think they still are meeting—about once a month just to share cases, which is really, really good. It's a huge advantage of being in a large city. Other than Houston, I guess Cleveland probably—Cleveland, Ohio, probably has a group, and New York City obviously has a big group of neuropathologists. Boston has quite a few of them and San Francisco, but other than that I don't think that most cities have that advantage.
Tacey Ann Rosolowski, PhD:
Really that collegiality kind of spread beyond—
Janet M. Bruner, MD:
Right.
Tacey Ann Rosolowski, PhD:
—the individual lab.
Janet M. Bruner, MD:
Yeah, because most places there's one or two neuropathologists at a hospital, so you just don't have that advantage, and here, of course, the other advantage is the medical center. We have so many people just around these series of parking lots here.
Recommended Citation
Bruner, Janet M. MD and Rosolowski, Tacey A. PhD, "Chapter 05: Practicing Pathology at MD Anderson" (2012). Interview Chapters. 515.
https://openworks.mdanderson.org/mchv_interviewchapters/515
Conditions Governing Access
Open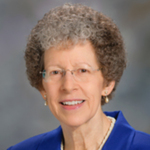 COinS