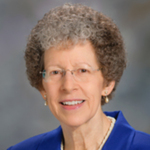 Title
Chapter 07: The MD Anderson Tissue Bank
Description
The subject of research in the 1980s leads Dr Bruner to describe how some MD Anderson faculty began to bank tissue "lymphoma, breast cancer, genitourinary (prostate) tissue, and some bladder cancer. She herself began banking brain tumor tissue "the origin of the Brain Tumor Program still in existence today. Originally, this tissue "bank" was in fact scattered among different researchers' laboratories and continued to be scattered, though the records were centralized in 1998. (Dr. Bruner tells an anecdote about Dr. John Mendelsohn's attitude toward the scattered tissue repositories.) Dr. Bruner then talks her role as Consultant for Central Brain Tumor Registry of the U.S. (1996-present). One of the Registry's tasks is to help foster accuracy of diagnosis: the reality is, the majority of diagnoses of brain tumors around the country are done by general pathologists. The Central Brain Tumor Registry uses data from other registers to track trends in how cancers are interpreted. In cases of multiple mistakes, it creates systems to clarify the evidence that a physician must consider to reach a correct diagnosis.
Identifier
BrunerJM_01_20120604_C07
Publication Date
6-4-2012
Publisher
The Making Cancer History® Voices Oral History Collection, The University of Texas MD Anderson Cancer Center
Interview Session
Topics Covered
The University of Texas MD Anderson Cancer Center - Building the Institution; MD Anderson History; MD Anderson Culture; Collaborations; Building/Transforming the Institution; Multi-disciplinary Approaches; Growth and/or Change; MD Anderson Past; Contributions; Activities Outside Institution; Institutional Processes; Overview
Transcript
Tacey Ann Rosolowski, PhD:
Now, is that kind of unique to MD Anderson for that sort of collaboration to happen?
Janet M. Bruner, MD:
I think those collaborative relationships are fairly unique to MD Anderson not only in research, but also we collaborate in patient care. Another thing we were doing which was—we had one of the early tissue banks—tumor tissue banks, and we were harvesting brain tissue as far back as 1984-1985 when I first came. We were freezing tissue—either keeping it sterile and freezing it or just freezing it down—for future research, and that gave us the advantage of having a lot of specimens. A lot of the research that you did in those days couldn't be done on tissue that was already fixed like we fix it in pathology to look at it, so it was really necessary to have frozen tissue to work with.
Tacey Ann Rosolowski, PhD:
So when again did that tissue bank—? When was that program initiated?
Janet M. Bruner, MD:
There was a little bit of tissue banking going on here when I came but it was mostly—there was some support for it in lymphoma, and there was a little bit of banking going on in other areas, but it was mainly at the request of a research person with a protocol. They would send a note to Surgical Pathology that said, "I need so-and-so tissue on this patient. So harvest me some tissue, and give it to me." It wasn't centrally banked, whereas in the brain tumor program we sort of got together and said, "Let's start banking as much as we can on all brain tumors or all tumors of this type."
Tacey Ann Rosolowski, PhD:
So who was involved in that?
Janet M. Bruner, MD:
It was Dr. Yung. I think Dr. Sawaya was involved with that. Dr. Richard Moser, who was one of the surgeons, and I'm trying to think whose lab it went to to freeze. I guess we had some—I had a freezer in Pathology, and that's where we stocked it and stored it. That was before the days of patient consent, and it was much easier to just do things with tissue in those days. We didn't worry so much about whether we had to protect patient privacy, and there's a lot more regulations now.
Tacey Ann Rosolowski, PhD:
Sure.
Janet M. Bruner, MD:
But I guess we weren't making as many discoveries either. We started that up, and I think there's probably still a freezer around here somewhere with some of those old tissues in it.
Tacey Ann Rosolowski, PhD:
So how long was that active and how was it used?
Janet M. Bruner, MD:
It was used in the research programs of Dr. Sawaya, Dr. Kyritsis, and people who came after them, and it's still active. Now it's expanded hugely. It's just an explosion what we're banking—
Tacey Ann Rosolowski, PhD:
But you go through all of the—
Janet M. Bruner, MD:
Oh, we're banking tissue in everything, yeah.
Tacey Ann Rosolowski, PhD:
Oh, amazing. I'm just wondering—because in the 1980s, wasn't that the time when there was just a huge expansion in the institution?
Janet M. Bruner, MD:
Uh-hunh (affirmative).
Tacey Ann Rosolowski, PhD:
I was wondering if there was kind of this, "Okay, let's really serve our research base in a new way," and this seems like it's part of that spirit—expanding that.
Janet M. Bruner, MD:
It is, but I think it was more—it wasn't spearheaded so much through Pathology. It was spearheaded through the interdisciplinary programs in each area. The brain people got together and said, "Let's bank brain." What other areas? Maybe the skin people got together and said, "Let's bank"—well, they weren't even doing that at the time. I guess they were banking lymphomas. I think there was quite a bit of activity in breast cancer. What other programs? I can't remember what other programs were even here at the time. I think they were doing some banking in the genitourinary program, particularly prostate, and I think they started doing some banking in bladder.
Tacey Ann Rosolowski, PhD:
So this was basically a tissue program, but it was kind of spread all over the center?
Janet M. Bruner, MD:
It was. It was individual. There was no central tissue bank. It was individual tissue banks in each of these areas, because there was no central support or much coordination at the time. There just—the department was—Pathology was much smaller, and the main effort of most of the pathologists with just a couple of exceptions was really to do the diagnostic work. The pathologists really were not here so much to be interested in research. Now, there were a couple of pathologists who were more interested in research, but that was fairly unusual.
Tacey Ann Rosolowski, PhD:
So at what point did that tissue bank become—? Was it ever more centralized?
Janet M. Bruner, MD:
More centralized? It is now, and that really didn't happen until 1998.
Tacey Ann Rosolowski, PhD:
Oh, okay.
Janet M. Bruner, MD:
When Dr. [Stanley] Hamilton came. In fact, I think it was sort of—and he doesn't—I'm sure he doesn't know this and wouldn't agree. Dr. [John] Mendelsohn [Oral History Interview] came in 1996, and he was appalled that there was no central tissue bank. He didn't seem to know about all these other tissue banks. Somehow he just ignored that. So the word got out, and Dr. Mendelsohn perpetuated this fantasy that there was no tissue bank at MD Anderson. So that was one of the things that they recruited for Dr. Hamilton for. "Oh, you must come here, because we don't have a tissue bank, and we need you to start a tissue bank." It was like, "Excuse me, we've got a tissue bank here—in brain, in prostate, in this, in this." And the really funny part about it was the area that Dr. Hamilton is interested in is GI and colon, particularly. We weren't banking colon. Nobody cared about that, so in a way he was right. There was no tissue bank in colon. He was tasked with starting an MD Anderson tissue bank, and he really started the centralized bank, but I think soon after he got here he realized that even by that time we were so huge that there just physically could never be a space that would hold a central tissue bank. You know? He's thinking of a central tissue bank as a few freezers, and we'll freeze everything, but it could never happen. It was beyond the mind's concept almost. If he had ever said, "Bring all those tissue banks back together, and we'll have this central tissue bank," it'd be impossible.
Tacey Ann Rosolowski, PhD:
So they're still all separated?
Janet M. Bruner, MD:
They still are all separated, but there is now a central tissue bank. There's a central repository and then distributed banks, which is the only way it could ever work here. And it's fine. It works great. I think a central nidus and a central database which they've created is now something that you have to have because of the patient consents and—it has to all be run under the—operate under the same rules and have oversight. The way it's working now is the way it has to be, but it didn't start that way, and there was plenty of tissue bank here before he came. It was kind of funny.
Tacey Ann Rosolowski, PhD:
I read that in 1996 you also became a consultant for the Central Brain Tumor Registry of the U.S. You served on that continually up to the present.
Janet M. Bruner, MD:
Right. Right.
Tacey Ann Rosolowski, PhD:
So tell me a bit about that.
Janet M. Bruner, MD:
It's like a tissue registrar. They take information from tissue registries particularly. Let's see. There's one in—is it Connecticut? There's one in New England. They use aggregate data from tissue registries in the United States to track trends in brain tumor incidents and what's happening with brain tumors across the country, and it's all aggregate data. It's not any specific patient. What they needed was—they were at the time very concerned with whether the diagnoses on this aggregate data they were receiving were correct or not. Now remember, we talked a lot about whether—is it worth it to actually try to get slides and review cases to make sure? Or which diagnoses are more likely or less likely to be correct? I mean, because out there across the United States, you have a limited number of neuropathologists. There may be 300 or 400 in the United States, but all the other brain tumor diagnoses are being made by general pathologists like these senior pathologists at MD Anderson who don't see that much. It's not that people want to make mistakes, but they don't have the experience that allows them to be correct more of the time. So they are very concerned about trying to figure out ways of categorizing brain tumor data that minimizes the chance that this aggregate data that they're working with is going to be very incorrect. So it's a lot of looking at diagnostic categories in groups and trying to stratify—if I've got this category of tumors and I get some information from a registry that says we have 500 cases of X, and we know that most of the time that tumor occurs in the front part of the brain, but here I've got four or five cases that say they occurred in the back part, then it's like, "No, it doesn't ever occur in the back part," so you know that those diagnoses almost by definition are incorrect. So it's telling them things like that because they don't know—the people who are working with them are epidemiologists and scientists, and there are a few neuropathologists that work with them, but I think I was the first one they had that was working with them.
Tacey Ann Rosolowski, PhD:
So what are some of the most difficult to diagnose, or what are some of the cancers that are the most easily misdiagnosed in the country?
Janet M. Bruner, MD:
Oh, in the country? I would say brain is probably one. Another one is probably ovarian cancer. It's fairly rare, so it's diagnosed incorrectly a fair amount of the time. Here we see either incorrect diagnoses or incomplete diagnoses a fair amount of the time on breast cancer. Actually, we have quite a bit of a problem, too, with prostate, which is sad because it's such a huge—they're huge numbers.
Tacey Ann Rosolowski, PhD:
What is an incomplete diagnosis? What does that mean?
Janet M. Bruner, MD:
It's where there is information that you can get from the slides that you should report that would affect the treatment of the patient that maybe the person didn't report. Like, is the cancer invading certain other structures? Some pathologists who aren't very familiar with the biology of the cancer may not recognize that that's important, so they may not report that. Another category that's misdiagnosed or incorrectly diagnosed a lot is lymphomas—leukemias and lymphomas. Again, a very specialized type of cancer. What else? Some of the more rare things. Bone tumors are probably difficult to diagnose because they're rare. And a lot of it is experience. The more you see, the more you know.
Tacey Ann Rosolowski, PhD:
Yeah. Yeah.
Janet M. Bruner, MD:
And it's not that people outside of MD Anderson or at small centers are bad pathologists, but they don't have as much of a chance. They see a lot of colon cancer. They see a lot of lung cancer. They see a lot of breast cancer. They don't see brain tumors. They don't see bone tumors. They don't have a chance to really get good at it.
Tacey Ann Rosolowski, PhD:
I wanted to come back to your research work. We kind of—I took the opportunity to ask you about the tissue banks since it had come up. How did it evolve? The last subject you talked about was the harvesting of those different tissues to—that there were ways of influencing the invading cells. So where did you go next, and why did that evolve? How did those collaborations evolve?
Janet M. Bruner, MD:
I think they evolved—unfortunately, the busier I got here with diagnostic pathology, the more I sort of got away from that. I was collaborating but not really doing as much firsthand as I had been earlier on. I think Dr. Yung has used some of that work and continued to develop and also some of the other people in neuro-oncology. We haven't made any huge breakthroughs, but we did a lot of work with some of the genes early on and toward the mid part of—into the early '90s.
Tacey Ann Rosolowski, PhD:
And was that the moment when it was suggested that you become chair?
Janet M. Bruner, MD:
(laughing)
Tacey Ann Rosolowski, PhD:
I'm sorry?
Recommended Citation
Bruner, Janet M. MD and Rosolowski, Tacey A. PhD, "Chapter 07: The MD Anderson Tissue Bank" (2012). Interview Chapters. 517.
https://openworks.mdanderson.org/mchv_interviewchapters/517
Conditions Governing Access
Open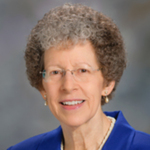 COinS