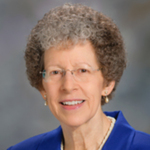 Title
Chapter 11: Administrative Philosophy
Description
In this final chapter, Dr. Bruner reviews advice she received on how to prepare for administrative roles. She then speaks very compellingly about her own philosophy of the administrator's role: to allow people to grow and reach their highest potential, even if that means they outstrip your own achievements.
Identifier
BrunerJM_01_20120604_C11
Publication Date
6-7-2012
Publisher
The Making Cancer History® Voices Oral History Collection, The University of Texas MD Anderson Cancer Center
Interview Session
Topics Covered
The Interview Subject's Story - The Administrator; The Administrator; Mentoring; Leadership; The Mentor; On Leadership
Transcript
Tacey Ann Rosolowski, PhD:
I want to talk about those ideas that you have, but I wanted to go back just for a moment because you had said that Dr. Batsakis had suggested to you several things that you could do to prepare for administrative—to move into administration and that you were taking the leadership courses. I was wondering, what were some of his suggestions?
Janet M. Bruner, MD:
Well, some of his suggestions were that I needed to get much more involved in national associations and national committees and I really didn't—I didn't do that much, but I think he also suggested that I needed to kind of change my attitude and think more about the global picture and not so much about my own career or neuropathology but think more globally.
Tacey Ann Rosolowski, PhD:
Globally in the sense of—?
Janet M. Bruner, MD:
Of about the entire department and how things affected it and how it functioned and even the institution.
Tacey Ann Rosolowski, PhD:
So what—? When you began to do that, what did you discover when you started asking those questions of yourself?
Janet M. Bruner, MD:
I discovered that I really enjoyed solving problems and fixing things and making things operate in the best way that they could and making opportunities for other people. That's one thing too that I—discovered in—I think in thinking about the process of becoming a chair, you realize that if you're going to be good at it, it's not all about you. It's about thinking about how you're going to bring every person around you to their highest capability, and that was something I hadn't even realized it before, but I remember conversations that I had with my neuropathology mentor back in Ohio, because he had a lot of problems with the chair there who didn't allow him to grow as much, and he chafed under that. He said, "I think if you really are a good mentor and a good leader, you have to be willing to have the people that you're leading or the people behind you grow to be bigger than you are, and if you can't do that, you're never going to be as good as you could be. You can't be afraid that they're going to be greater than you are." I think that's sort of the issue. It's the same issue with the chair. You can't be afraid. You can't see yourself as the most powerful one. You have to be the person who gives everybody a leg up, and if they grow to be greater than you are—more famous, better known, bigger in national institutions, in national organizations, more publications, better research—then you have to want that. You can't resent that because you can't think, "I have to be the biggest one here." They—the more—the larger they grow, the better that is for everybody. So I think that's—that I think has been my whole philosophy, trying to set the example and trying to not only not hold people back but how can I make it easier for them to do even better than they are?
Tacey Ann Rosolowski, PhD:
It's a great philosophy.
Janet M. Bruner, MD:
Yeah. Yeah, and I really believe that. I still—even though I'm not the chair anymore that's just—I'll never not think that way.
Tacey Ann Rosolowski, PhD:
I'm aware that it's 4:00, and I want to make sure that I don't abuse your time today.
Janet M. Bruner, MD:
So I became the chair in 1998.
Tacey Ann Rosolowski, PhD:
All right.
Janet M. Bruner, MD:
And I was shocked to realize that I was the first woman chair of a clinical department at MD Anderson.
Tacey Ann Rosolowski, PhD:
Yeah.
Janet M. Bruner, MD:
In 1998. I was just—that really amazed me.
Tacey Ann Rosolowski, PhD:
And I'll be looking forward to hearing about that next time because that's—that's a cliffhanger!
Janet M. Bruner, MD:
Yeah, that's amazing.
Tacey Ann Rosolowski, PhD:
All right. It's two minutes after 4:00, and I'm concluding the interview for today. Thank you very much, Dr. Bruner.
Recommended Citation
Bruner, Janet M. MD and Rosolowski, Tacey A. PhD, "Chapter 11: Administrative Philosophy" (2012). Interview Chapters. 521.
https://openworks.mdanderson.org/mchv_interviewchapters/521
Conditions Governing Access
Open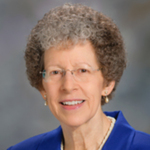 COinS