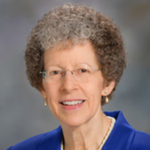 Title
Chapter 18: The Pathology Fellowship Programs
Description
In this chapter Dr. Bruner talks about the growth of the Fellowship programs from 12 Fellows in 1984 to 14 Fellows in General Pathology and 15 divided among the different subspecialties "the largest pathology fellowship program in the country. Dr. Bruner describes the training of Fellows and the Department's goal of tracking Fellows to academic practice (they fund Fellows' research). While acknowledging that Fellows provide the Department with "cheap labor," she says that the Program aims to fully educate them in this specialty. Fellows, she notes, add a vitality to the intellectual environment. Their training is very hands-on, and she describes the microscopes with multiple heads (two, six, eleven, eighteen) so many people can examine and discuss a sample. The Fellows carry MD Anderson's reputation out into the world and they send cases back to MD Anderson for second opinions. She notes that the Department has an annual reunion.
Identifier
BrunerJM_02_20120607_C18
Publication Date
6-7-2012
Publisher
The Making Cancer History® Voices Oral History Collection, The University of Texas MD Anderson Cancer Center
Interview Session
Topics Covered
The University of Texas MD Anderson Cancer Center - An Institutional Unit; The Administrator; The Educator; Leadership; Mentoring; On Leadership; On Mentoring; Education; Building/Transforming the Institution; MD Anderson Culture; The Administrator; Professional Practice; The Professional at Work; Institutional Processes
Transcript
Tacey Ann Rosolowski, PhD:
Interesting. Yeah. I was wondering if you could talk about the fellowship program. You've mentioned a couple of times and—sort of still on the same theme, if you will, of growth and also your role as chair. So tell me about the fellowship program then and now.
Janet M. Bruner, MD:
Right. The fellowship—and there've been some major changes but amazingly we've always had a fellowship program since I came here, and the number of fellows in general surgical pathology— which is learning to make diagnoses—these people already have had a complete residency. They come here as a capstone, if you will, for a year or sometimes two years. The number of positions in the general surgical pathology fellowship has not changed, I don't think. Maybe we've added a couple. I think in 1984 we had twelve. Now we have fourteen, so it's almost the same. What has changed is now we have about an equal number of fellowship positions in each of the subspecialties. So little by little—and I can't remember who was the first one. Let's see if I can remember. I can't. I can't remember who was the first subspecialty to apply for a subspecialty spot, but it has to be approved by the institution. It's approved by the ACGME, which is the American Council for Graduate Medical Education—the national body—and all of our fellowship positions are ACGME-approved, which is a huge deal because not all the institution is like that. It's a very difficult process. It's very labor intensive, and the ACGME sends inspectors or—what do they call them?—accreditors around every two years or five years. But now we have about fourteen or fifteen subspecialty fellows, so that kind of goes along with our subspecialization. Obviously, they can learn from us. I'm sure it's the largest pathology fellowship in the country. It's probably not the largest training program, but we have about seventy or eighty applicants every year for our fourteen general surgical pathology slots. It's a competitive process. We interview those people—we don't interview all of them. We usually interview about thirty to fill the fourteen slots. The subspecialty programs kind of handle filling their own. As chair, I didn't interfere much with that. I would let the section chiefs of the subspecialties interview, choose, and hire their own fellows. Obviously they knew who they needed, and I didn't know who that was. I think we're starting to see a little bit of a shift from—in the early '80s and the '90s we trained fellows, and they pretty much went into private practice. Now we're starting to see a shift to where it's more equalized or maybe a little bit more weighted toward academic practice, which we like because we like to think they're more academically oriented. We do have a program to allow those people to do some research projects, and we fund that. Dr. Hamilton funds that through the division. That also is a competitive process. They have to write a little grant application.
Tacey Ann Rosolowski, PhD:
I have read some place that you felt that one of your most important contributions was really to the education of the next generation of fellows or to pathologists, and that's a really strong commitment to teaching. I'm wondering if you could talk about what's the philosophy of training fellows in the program or in the department, and what's your personal philosophy about that?
Janet M. Bruner, MD:
Well, really the philosophy here is that they are here to learn. In many programs, they look at the trainees as kind of cheap labor, and they do work for us and they do help us, but I think sometimes they feel like they're a lot more important to us than they really are. It's funny because every year—they are in frozen section, and they do gross examination of specimens, they screen slides for us, and they dictate reports sometimes. But every year around the first part of July, one batch leaves and another batch comes, and one of the saddest things every year is—if you're in a regular medical school program, you have residents who come for four years, and they stay for four years, and you train them, and then they leave. It's sad. They've been here four years. Well, here are these people. Every July we get a whole new batch of fellows, they're only with us for one year, and then they have to leave. So every year we go through this emotional, wrenching process, but every year from June 30th to maybe July 2nd or 3rd when they finish their orientation, we don't have fellows in the department. So the fellows are all thinking to themselves, "Ah ha! They're going to find out how much they miss us!" And every year we go, "Oh, my god! Isn't this great? We get to do the work ourselves. We don't have those fellows here!" So it reminds us of how much we like being pathologists, but also we do miss them. I think we very much feel like what they're here for is to learn, and I personally love the fact that we have fellows and not residents, because the residents start out at such a low level that every year you're teaching them the basic basics of pathology. I just can't imagine how boring that would be to every year have to go back and repeat myself on this boring stuff, but the fellows are at a much higher level. They are almost—they are at a level that they could be colleagues and peers. They've finished their residency. They don't have to do a fellowship. They could go right into practice. So the questions they ask and the points they bring up are the most interesting things to talk about. And we're very used to, here, having to justify our diagnoses and what we do, and we justify it with our colleagues. We justify it with our fellows. The worst thing is if you're looking at a slide under a microscope, and you say, "Oh, that looks like a glioblastoma"—which is a very malignant kind of brain tumor—and if somebody asks you, "What makes you think that?" and the worst thing is if you reply, "Oh, just because it looks like that." That doesn't teach anybody anything, so we're used to saying, "Oh, because it's got this feature, and the cells are like this, and they are this color, and they're this big, and they're blah-blah-blah." So we're very used to being reminded that you've got to look at the details. You can't just say, "Because it looks like that," and we do that with our colleagues, because a surgeon will ask me that also, or a radiologist will ask me that. So I never get to say, "Oh, because it looks like that," and just slough them off. I've always got to pay attention. What am I seeing here? I need to describe it, and it needs to be the criteria that I always use to make this diagnosis. I'm always forced to go back to the criteria. I can't just say, "Because I think so."
Tacey Ann Rosolowski, PhD:
Now you mentioned that the training of the fellows is very hands on.
Janet M. Bruner, MD:
Very one-on-one or two-on-one.
Tacey Ann Rosolowski, PhD:
So they literally would sit by your side as you were looking at the case.
Janet M. Bruner, MD:
Right. If you look at our offices—I don't know if you've noticed, but my microscope has two heads.
Tacey Ann Rosolowski, PhD:
Oh, okay.
Janet M. Bruner, MD:
One for me and one for the trainee. In addition to that, our goal in the department is to never have a case signed out by the pathologist alone unless there's another pair of eyes looking at it—unless you're teaching a fellow. Now, it doesn't always happen, but I think that would be the goal is for every case to be used to teach a fellow. In addition to our offices and our microscopes—the microscopes in our offices have two or three heads so we can handle a couple of fellows because some of the services have gotten so big. And we also have not only fellows, but we have visitors from other institutions. We have visitors from our sister institutions overseas, other visitors who may call up and say, "I'm in a training program in Italy, and I've got two months that I can come and do an elective. Can I come to MD Anderson?" If we have space we accept them. So we have rooms—I think we have about eight rooms in the department with microscopes with six heads, and then we have one with eleven, and we have one with eighteen, and the one with eighteen and the one with six also have video monitors on them so if the room gets too crowded— so we use those for our daily sign out if we have a lot of people. We use them for conferences. We use them for teaching situations, and it's really very, very educationally oriented department.
Tacey Ann Rosolowski, PhD:
Well, it sounds like it's also using this very necessary practice of, A, teaching and, B—with a small "b"—getting some cheap labor—you know—to increase the intellectual vitality of the department.
Janet M. Bruner, MD:
Oh, yeah.
Tacey Ann Rosolowski, PhD:
Yeah. I also remember that yesterday—or when we spoke on Monday—you were talking about the diagnostician's eye and of noticing some fellows that were really struggling to develop that. How often do you find that? How often do you find that people have really tracked themselves well and how often is it—?
Janet M. Bruner, MD:
I think most of them do a pretty good job. Of the ones we have every year—of the fourteen general surgical pathology ones—one or two a year or less will be people that you think, "Oh, they're struggling." Maybe a couple a year. One of the most amazing things, and I've seen it in one pathologist who I know who's a birdwatcher—we talked about birdwatchers. And we have another guy—another retired pathologist now—in this department who I think have—what do you call it when a person has a perfect—? A photographic memory. They can pull up an image—a mind's image from a case years ago and remember that case, and that is the most amazing thing to me. I don't have that, but I know a couple of people who do. A photographic memory is a good thing to have.
Tacey Ann Rosolowski, PhD:
Where have some of the fellows gone on to? What have they done after—?
Janet M. Bruner, MD:
We have one fellow—we have a couple who've become chairs in other places. We have one who became a chair I think at Oklahoma. We have another one who's the Head of Hematopathology at University of North Carolina. We have—one of our people from last year just called. He was so excited. He did another fellowship this year, and he's gotten a job at Mayo Clinic. A lot of them come to Houston and they want to stay in Houston, but our goal is really to send them out. We have some that have come from NYU in New York, and they've gone back there, which is great. Our goal is to send them as far and wide as possible, because then they will carry our reputation out, and they will send cases back here in consultation, and we hope they come back and visit. We have an annual course that has been sort of intermittent but it's back on now, an annual course that runs in January, and we send invitations out. It's sort of a reunion if they can come here. There's also a big national pathology meeting that occurs every March. It rotates around the U.S., and we do a big alumni reunion at that meeting because a lot of pathologists are there. So we always love to see our former pathologists. Sometimes you see them once a year, and that's the only time you see them.
Tacey Ann Rosolowski, PhD:
It sounds like it's a really good community.
Janet M. Bruner, MD:
Yeah.
Recommended Citation
Bruner, Janet M. MD and Rosolowski, Tacey A. PhD, "Chapter 18: The Pathology Fellowship Programs" (2012). Interview Chapters. 528.
https://openworks.mdanderson.org/mchv_interviewchapters/528
Conditions Governing Access
Open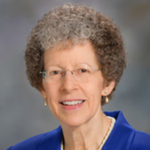 COinS