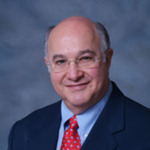 Title
Chapter 02: Experiences at Williams College
Description
In this chapter, Dr. Benjamin explains his selection of Williams College for his undergraduate studies in chemistry (BA conferred in 1964). He also explains why this small and rurally located institution was not suited to him and made him realize that he is a "city person." Dr. Benjamin talks about his love of music, his first experiences with opera, and the cultural advantages that growing up in New York City offered. He notes that Williams College had few cultural opportunities and the student body was not as intellectually driven as he would have liked. He explains that he took summer school courses throughout his education and fondly recalls a language immersion program at Colby College, where he also met his wife, Nancy, whom he asked to marry him after only nine days.
Identifier
BenjaminR_01_20141212_C02
Publication Date
12-12-2014
Publisher
The Making Cancer History® Voices Oral History Collection, The University of Texas MD Anderson Cancer Center
Topics Covered
The Interview Subject's Story - Educational Path; Personal Background; Professional Path; Influences from People and Life Experiences
Transcript
Tacey Ann Rosolowski, PhD:
How did you select the college that you went to? You went to Williams College?
Robert Benjamin, MD:
Yes. (laughs)
Tacey Ann Rosolowski, PhD:
Uh-oh.
Robert Benjamin, MD:
So that was probably a mistake, but the answer as to how I selected it was they took me early admission. My sister was seven years older than I was, and I remember distinctly her anxiety at the time of college admission of "Am I going to get in here? Am I going to get in there? What's going to happen?" And I actually thought it would be a good idea to avoid that if I could, so I looked at a number of small colleges. I'd gone to a very small high school.So another bit of historical information on me is we used to spend our summers camping in the Adirondacks, getting away from the city and getting out into nature, and I always enjoyed that period of time. So I thought it would be really fun to go to college in the country in a small place. It was that experience that convinced me that I am absolutely a city person. (laughter) Because I had culture shock when I was in college, in the sense that I was in this little small town and there were obviously things to do related to the college, but your choices, especially musical choices, were extraordinarily limited. And I also had grown up in a house where music was important. I played the piano as a child. I was okay, not great, but I enjoyed listening to music. My parents took me to concerts, and I went to my first opera when I was a senior in high school. But all of those things, probably more than anything, I went to a number of orchestral concerts when I was growing up, and it was just something, okay, yeah, you just went. And I missed that terribly when I went to college.So I just felt that opportunities were limited. I mean, New York is a difficult place to grow up as a child in certain senses, but it's also an extremely enriching place because of all of the things that were there. So, I mean, I remember as a child going to the Metropolitan Museum and looking at the armor because I was big into King Arthur and his knights, you know, and going to the Museum of Natural History and looking at the dinosaurs. I guess every kid does that, but those are things that made a profound impression on me. When I went to college, there was a wonderful art museum there, but that was it. So it was sort of limited.But, anyway, I chose Williams because it was a good school and it was a pretty place when I went to visit. I went to visit in the spring, maybe it was even the summer, probably still late spring, and the other thing that I didn't realize when I went to visit was that you didn't see the ground between November and May. It was covered with various layers of either snow, slush, or mud. So I had visited at the optimum time for the beauty, but being there, it wasn't like that.
Tacey Ann Rosolowski, PhD:
How did the education work out to be there?
Robert Benjamin, MD:
It was good, but I didn't really like it. I didn't have the kind of real intellectual stimulation that I had had when I was in high school. It was a liberal arts college, and I particularly chose it as a liberal arts college, but I found that the sciences there were not great. I didn't think the teachers were the best. But mainly the reason that I didn't really like Williams was that the atmosphere was not intellectual. People didn't leave class and talk about, "What a wonderful lecture," and, "Gee, wasn't this interesting and wasn't that interesting." The discussions outside of class were predominantly emphasizing the social aspects of college.All of the students were all very bright. I didn't think that they were particularly interested in learning. There were sort of two distinct groups: the fun type that I wasn't part of and the studying not to be able to learn more, but to get that extra tenth of a point on your average so you would be better off. We had a twelve-point system for our averages.
Tacey Ann Rosolowski, PhD:
How long did it take you to realize what was missing, you know, and that you were basically an intellectual that was not in an intellectual environment?
Robert Benjamin, MD:
Oh, very quickly, I mean probably not more than a couple of months or so.
Tacey Ann Rosolowski, PhD:
How come you never considered transferring?
Robert Benjamin, MD:
Well, every year I went to—"every year." The summer before I went to Williams and the next two summers, I went to summer school somewhere. The year before I went to Williams, after I graduated from high school but before I was there, I went to Colby College Summer School of Languages, and I studied German, because my father said German is a good language to know as a physician. Probably at that time it was a valid point. Certainly I didn't think it really helped me down the road in terms of that aspect, but anyway, I studied German. At Colby you lived with the people who spoke your language, you ate with the people who spoke your language, and you only spoke the language that you spoke. It was a fantastic school. I went in knowing no German and came out speaking broken English in six weeks.But more importantly, I met a girl who was still in high school but who went there to take a course in German because she wanted to get some extra things at that time, and she is now my wife of going on fifty years. But it took me nine days to ask her to marry me.
Tacey Ann Rosolowski, PhD:
And her name?
Robert Benjamin, MD:
Her name is Nancy.
Tacey Ann Rosolowski, PhD:
That's a lovely story.
Robert Benjamin, MD:
And I knew that she was the one, and so she said, "Yes, but we're not going to get married until after I graduate from college, because I'm sure my parents won't let me do that, and besides which I want to go to college and I want to go to graduate school and I want to do things." She was much more like me than most of my friends at Williams.So when I met her at Colby, she wanted to go to Stanford. She lived in Philadelphia, by the way. She wanted to go to Stanford, and I convinced her that that was a very bad idea because that was a very long way from Williams. (laughs) So she went to Smith because I was at Williams. So we spent just about every weekend together either at Williams or at Smith. I guess it would have been more convenient and probably better off intellectually for me to have transferred to Amherst, which, as I have gotten to know from visiting there and from some of my relatives who've gone there, is a more intellectually oriented school than Williams is. But I don't know, it was fine. It worked out okay.
Tacey Ann Rosolowski, PhD:
Yeah, and it's hard to make that assessment when you're just visiting a place. It's hard to pick up on that dimension of college experience.
Robert Benjamin, MD:
Yeah. And again, I might have gone to Amherst if they'd offered me early admission, but the place that offered me early admission was Williams, so I went.
Tacey Ann Rosolowski, PhD:
Sure. So tell me about your realization that, yes, medicine was going to be for you.
Recommended Citation
Benjamin, Robert S. PhD and Rosolowski, Tacey A. PhD, "Chapter 02: Experiences at Williams College" (2014). Interview Chapters. 533.
https://openworks.mdanderson.org/mchv_interviewchapters/533
Conditions Governing Access
Open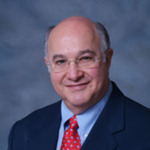 COinS