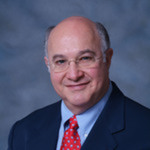 Title
Chapter 06: Clinical Experiences and Learning to be a Doctor
Description
Dr. Benjamin begins this chapter by explaining why he elected to go into internal medicine rather than surgery. He explains the differences in the mindsets of surgeons, who fix problems, versus internists, who are diagnosticians and need to know the origins of problems. He underscores that clinical rotations taught him to be a physician. Dr. Benjamin tells a story about treating "Bowery bums" at Bellevue Hospital during his internship. He describes the stress of dealing with emergency room situations and the benefits of hands-on acute medicine, which he came to like. He also notes that in the late sixties, physicians held the belief that there was nothing to be done about cancer.
Identifier
BenjaminR_01_20141212_C06
Publication Date
12-12-2014
Publisher
The Making Cancer History® Voices Oral History Collection, The University of Texas MD Anderson Cancer Center
Topics Covered
The Interview Subject's Story - Professional Path; Professional Path; Evolution of Career; Professional Practice; The Professional at Work; The History of Health Care, Patient Care; Patients, Treatment, Survivors
Transcript
Robert Benjamin, MD:
So when I went to NYU, first couple of years, first two or three years, I guess, I worked with Dr. Schubert, and then the last two years or the last year, starting when I was the summer of my third year and, I guess, through my fourth year of medical school, I worked in the lab of Dr. Farber, who was our chairman of Medicine. He also happened to be a personal friend of the family that I had known since I was a little boy. Certainly I never had the feeling working with him or being a student at NYU that I had any kind of unfair advantage for having known Dr. Farber. It was just he treated everybody the same. He was also a wonderful teacher. But I worked in his lab for a couple of years, and that was studying basically nephrology. We were studying the effects of various things on the kidneys of rabbits.I enjoyed almost all—I think all of my clinical rotations, really, tremendously. I thought sick people were fascinating, so I ended up going into internal medicine rather than surgery for I'm not sure what reason, because some of my mindset is more surgical than medical.
Tacey Ann Rosolowski, PhD:
What do you mean by that?
Robert Benjamin, MD:
Internists spend an inordinate amount of time trying to figure out precisely what's wrong and make sure that they prove every bit of what they suspect, and surgeons like to do things to correct a problem. I like to do things to correct a problem. I mean, it's important to figure out what the problem is, because I guess my internal medicine training didn't totally escape me, but my direction is completely in terms of trying to figure out how to fix the problem rather than what it is. And if I can fix it and I don't know exactly what it is, that's okay, and that's much more a surgical mindset.
Tacey Ann Rosolowski, PhD:
Interesting. I've never heard anybody articulate it quite like that, but it makes a lot of sense.
Robert Benjamin, MD:
So most of the things, as we're getting more and more knowledgeable about medicine, more and more things that fall under the realm of the internist are specifically treatable problems, but the surgeons have always done that. That's what surgery is about, is treating.
Tacey Ann Rosolowski, PhD:
When did your interest in oncology develop? Was that also in medical school?
Robert Benjamin, MD:
Yeah. (laughs)
Tacey Ann Rosolowski, PhD:
Okay. Well, do you want to finish your medical school story?
Robert Benjamin, MD:
Let me at least go through my internship residency story, because that probably tells you something. So, anyway, I went into medicine, not surgery. One of the reason that I didn't go into surgery was I thought that the surgeons kept ungodly hours, and I remember thinking, you know, there's more to life than medicine, and I don't want to be in a situation where all I'm doing is that.
Tacey Ann Rosolowski, PhD:
I was going to say, no opera for you. (laughs)
Robert Benjamin, MD:
Right. I remember my comment at the time was, "Living is part of life." But I liked the fact that surgeons could fix things, and as it turns out, I went into medicine and I still spend the vast majority of my time at work or working, so it didn't matter whether it was medicine or surgery, it's me. But I went into medicine I liked when I was an intern. So you graduate from medical school and you get a degree, I'm a Doctor of Medicine, and you know absolutely nothing about actually treating, actually being a doctor. You learn how to be a doctor when you're a resident. I did my internship and residency at Bellevue, and you were thrown into the middle of a series of disasters, and it was the best training in the entire world.
Tacey Ann Rosolowski, PhD:
Can you give me an example?
Robert Benjamin, MD:
Yeah. So back then, a significant portion of the Bellevue population were the homeless alcoholics that lived on the Bowery, so-called Bowery bums. And the Bowery bums would come into our emergency room 90 percent dead, and you had to sort of deal with the disaster and make them better, and when you were successful, they walked out of the hospital absolutely fine and doing really well, but they went back to the Bowery, they didn't take their medications, and three months later they would be back in the emergency room with exactly the same problem to teach the next intern how to deal with that emergency.So for reasons that I don't understand, I was blessed with being on a rotation where our internship was every other night every other weekend that you were on call, and on my nights there would be six admissions, and on my partner's night there would be one. So despite the fact that I was on only every other night, I got to see almost all the good cases, also never got to sleep. But, again, I mean, I had some—it was a really good place. The house staff was excellent, the attendings were good, but basically you learned from the more experienced house staff. The Bellevue motto was "See one, do one, teach one."So like when I was a medical student, I had probably done twenty or so liver biopsies, and I knew how to put in subclavian catheters and I knew how to do a lot of procedures because, frankly, the interns were much too busy to try to do that sort of thing, so they would pass that off to the fourth-year medical students. And after the fourth-year medical students got tired of doing it, they would pass it on to the third-year medical students. So you got a chance to learn how to do a lot of things at Bellevue.But when you get all of these really sick people coming into the emergency room, you're dealing with them and the first time it's your turn and you really feel, "Oh, my god, this guy is dying and I don't have a clue how to take care of him." And I remember so distinctly that there was an ER nurse who was probably a clone of my mother in terms of her political savvy, and she said, "Well, you could call your resident and he'll tell you what to do, but the last time we had a patient like this and we called the resident, this is what he said to do, so you could, if you want, try that and call the resident and say that's what you did, is it okay.So I did that and said, "Thank you very much," and the resident said, "Yeah, very good." (laughs)But after you had seen a group of critically ill patients coming in with one problem after another, you really learned how to take care of them. And I'm sure a few of them died because we didn't know enough, but you still learned. So it was hands-on acute medicine learning.There was very little interest in oncology. As a matter of fact, I distinctly remember one of my attendings saying, "Well, you know, chemotherapy is really pretty worthless. Sometimes it makes lumps and bumps go away, but it never really does anything to improve the patient's outcome. So the best thing you can do—." And I remember being taught this in medical school is, "Well, the best thing you can do about cancer if somebody has diagnosis of cancer, just ignore it, because since there's nothing you can do about it, don't tell the patient, because then he knows he's going to die and that's terrible."
Tacey Ann Rosolowski, PhD:
That's amazing. And this was in the mid sixties, early sixties?
Robert Benjamin, MD:
This was late sixties.
Tacey Ann Rosolowski, PhD:
Late sixties. Wow.
Robert Benjamin, MD:
Late sixties. But I love medicine, I love the intellectual challenge of medicine, and I love taking care of sick patients, and I knew that that's what I wanted to do. And I liked the idea of academic medicine because I like to learn and to teach, and it sounded like a good idea to me. My dad had been in private practice. He actually started out in academic medicine, stopped because of some political conflicts with people around him, I think, but he was always curious and liked to figure out how to do things. He probably discovered a few things that he never reported, and then later on somebody else reported them, and he said, "Oh, yeah, I did that twenty years ago."
Tacey Ann Rosolowski, PhD:
Interesting.
Recommended Citation
Benjamin, Robert S. PhD and Rosolowski, Tacey A. PhD, "Chapter 06: Clinical Experiences and Learning to be a Doctor" (2014). Interview Chapters. 537.
https://openworks.mdanderson.org/mchv_interviewchapters/537
Conditions Governing Access
Open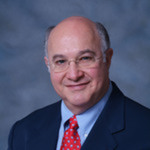 COinS