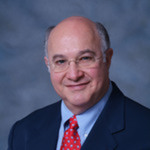 Title
Chapter 16: Research Projects at MD Anderson: A Shift from Clinical Pharmacology to Sarcoma
Description
In this chapter, Dr. Benjamin explains that he spent his first two years at MD Anderson establishing how to evaluate the function of various cancer drugs. He notes that clinical pharmacology was a nascent field at that time. He then explains that Dr. Jeff Gottlieb's clinical areas were divided and he inherited sarcoma. At the same time, the faculty's clinical responsibilities were increasing. Dr. Benjamin focused more on sarcoma and less on clinical pharmacology.
Identifier
BenjaminR_02_20150116_C16
Publication Date
1-16-2015
Publisher
The Making Cancer History® Voices Oral History Collection, The University of Texas MD Anderson Cancer Center
Topics Covered
The Interview Subject's Story - The Researcher; The Researcher; Evolution of Career; Understanding Cancer, the History of Science, Cancer Research; The History of Health Care, Patient Care
Transcript
Tacey Ann Rosolowski, PhD:
So when you arrived, tell me about how your research evolved.
Robert Benjamin, MD:
So I started off, in the first couple of years that I was here, I worked almost exclusively in the laboratory developing ways of studying clinical pharmacology of new drugs in Developmental Therapeutics, where there was a big program for doing clinical trials of new drugs. There were some basic pharmacologists who knew how to run assays for drugs and measure drug levels, but they didn't really interact closely with the clinical people, and my job when we started was to say, "Okay, if we have a new drug to study, let's figure out ways of measuring what happens to these drugs in patients."
Tacey Ann Rosolowski, PhD:
Now, was clinical pharmacology—I'm making an assumption here. I mean, I'm assuming that it was pretty much a nascent field, is that—
Robert Benjamin, MD:
Oh, yes, yeah, very, very much. It was. There were very few studies of the clinical pharmacology of antineoplastic agents.
Tacey Ann Rosolowski, PhD:
So it was not merely at MD Anderson, you know, that were sort of figuring it out.
Robert Benjamin, MD:
No.
Tacey Ann Rosolowski, PhD:
It was just nationwide, international [unclear].
Robert Benjamin, MD:
Yeah. It was just sort of beginning to start, I mean, and that's what I had done when I was at NIH, so I tried to translate that and bring that here, and we were able to get some grants to help develop that field as we started and worked it out within the framework of the new drug-development program. So for the first, I would say, two years, that's mostly what I did.Then I guess sort of starting my second year here, which was around the time that Jeff Gottlieb, who had recruited me to come here, died, his clinical areas ended up being divided up among a number of people, and within Developmental Therapeutics I inherited sarcoma. It wasn't that I had had a special interest in sarcoma before. I'd seen a number of the patients with sarcomas when we did the original clinical and clinical pharmacological studies of Adriamycin, but I also saw patients with lymphoma and breast cancer and all sorts of other things, and initially within Developmental Therapeutics, as I said, we all saw all of the solid tumors, and I actually even did some studies, some pharmacology studies in leukemia, because one of the drugs I brought in was a drug which was more likely to be effective in leukemia than in solid tumors.
Tacey Ann Rosolowski, PhD:
I just want to observe, you know, it seemed like it was a really special environment to have everybody kind of exposing themselves to this wide variety.
Robert Benjamin, MD:
Oh, yes.
Tacey Ann Rosolowski, PhD:
It seemed like it gave you a lot of practical and creative flexibility in dealing with cancer research.
Robert Benjamin, MD:
Yeah, it did. So what we did, I mean, we were all general oncologists at the time, but clearly we needed people to focus on the different areas so that they could develop protocols and figure out new strategies to deal with the individual tumors. So it's almost sort of the one that was left over was sarcomas. Nobody else had a particular interest in it. I was very junior at the time, and I had just come a year before. But I said, "Yeah, I like sarcomas. I'll do that."Over the next couple of years, the amount of clinical responsibility that the faculty, as opposed to the fellows, had started to rise, and so we got more involved in patient care, but it was still all within the framework of, okay, what's going to be the next protocol? What is the next thing that we do? And that's the way things always developed. So as I began to focus more and more on sarcomas, I ended up focusing less and less on clinical pharmacology, and as the patient-care demands went up, I ended up spending less time in the lab and basically eventually just gave the laboratory aspect of it up. There were other people who were interested in doing the laboratory things. I was helpful in terms of interacting with the patients on those studies, but mostly working in more patient-directed research.
Recommended Citation
Benjamin, Robert S. PhD and Rosolowski, Tacey A. PhD, "Chapter 16: Research Projects at MD Anderson: A Shift from Clinical Pharmacology to Sarcoma" (2015). Interview Chapters. 547.
https://openworks.mdanderson.org/mchv_interviewchapters/547
Conditions Governing Access
Open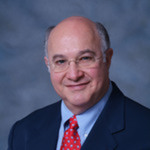 COinS