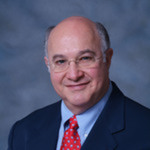 Title
Chapter 18: Studies Relating to Sarcoma Treatment
Description
In this chapter, Dr. Benjamin explains that he worked in collaboration with Interventional Radiology to develop a technique for the intra-arterial delivery of Cisplatin to treat osteosarcoma: this became the standard of care at MD Anderson and at least one other institution. Dr. Benjamin explains the goals of the treatment of osteosarcoma treatments based on the fact that patients die of lung metastasis.
Identifier
BenjaminR_02_20150116_C18
Publication Date
1-16-2015
Publisher
The Making Cancer History® Voices Oral History Collection, The University of Texas MD Anderson Cancer Center
Topics Covered
The Interview Subject's Story - The Researcher; The Researcher; Discovery and Success; MD Anderson Impact; Overview
Transcript
Robert Benjamin, MD:
But we didn't have the kind of setup that a big interventional cardiology department would have in terms of trying to do these things, but we were able to, with the great assistance of Sid Wallace [oral history interview] in Interventional Radiology, who was known as somebody who would biopsy anything, he and Dr. Ewer and I learned how to do cardiac biopsies from the cardiologists at Stanford, had them come here, show us how to do it, and we learned how to do it. We started off doing this, and we were all there with the patient and figured out ways of doing this. Eventually Ewer probably ended up doing more than anybody, because he got really slick at it. But we managed to do studies where we did hard, I don't know, several hundred cardiac biopsies on patients with Adriamycin.
Tacey Ann Rosolowski, PhD:
Did you have any other studies that resulted in kind of the remarkable results that you found with the continuous-pump studies?
Robert Benjamin, MD:
So I don't think anything early on was quite that good at changing how we did things. We developed, in treating patients with osteosarcoma, the intra-arterial administration of Cisplatin, again using interventional radiology to place arterial catheters going to the areas of the tumors and delivering drug so that the primary tumor would get effectively a bigger dose of treatment than you could get by just systemic administration and still getting full systemic doses. And again, we measured the platinum levels to prove that we could do that. And for a while, I think that really was the cornerstone of at least the treatment here of osteosarcoma and at a couple of other institutions, or at least one major other institution. But since the primary goal in the treatment of osteosarcoma is not so much what effect you have on the primary tumor but what effect you have on the microscopic pulmonary metastases, those are no different if you give the drug intra-arterially or intravenously. So if you look down the road, intra-arterial administration wasn't that much more helpful than intravenous administration.
Tacey Ann Rosolowski, PhD:
Can I ask—I mean, this is, I'm sure, a very naïve question, but why is that the goal of osteosarcoma treatment?
Robert Benjamin, MD:
Because you die of lung metastases.
Tacey Ann Rosolowski, PhD:
Okay.
Robert Benjamin, MD:
Anybody can chop off a leg.
Tacey Ann Rosolowski, PhD:
Okay.
Robert Benjamin, MD:
But the better the effect on the primary tumor, the less surgery is required to effectively remove the tumor, so there actually are advantages in doing the intra-arterial administration. I still do it, but I think I'm the only one of my group that still hangs onto that, because there are other—it's just it's more expensive, more cumbersome, lots of other associated issues.
Tacey Ann Rosolowski, PhD:
Interesting. Okay. Now, my conversation—
Robert Benjamin, MD:
But sometimes—
Tacey Ann Rosolowski, PhD:
I'm just remembering my conversation with Dr. Kleinerman and the inhaler treatments that she uses and stuff, so I'm putting that together.
Robert Benjamin, MD:
Yeah, it's the same sort of thing, but it's the lung that's the [unclear] step.
Recommended Citation
Benjamin, Robert S. PhD and Rosolowski, Tacey A. PhD, "Chapter 18: Studies Relating to Sarcoma Treatment" (2015). Interview Chapters. 549.
https://openworks.mdanderson.org/mchv_interviewchapters/549
Conditions Governing Access
Open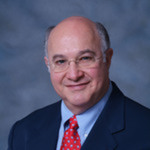 COinS