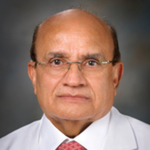 Title
Chapter 07: VP of Clinical Research
Description
In this chapter, Dr. Buzdar talks about his role as Vice President of Clinical Research, an office that oversees five IRBs. He notes that in the mid-eighties, there was one IRB with a tiny office and one secretary; now he has three hundred people working under him. [The recorder is paused.] He explains that the office has a dual role, to oversee clinical research and ensure compliance with federal regulations, and to educate faculty and personnel about regulations. [The recorder is paused.] Dr. Buzdar stresses that patients come to MD Anderson because of the innovative research conducted and to have access to clinical trials, and research remains a primary part of the institution's mission. He then offers examples of his Office's role in preserving transparency in the process protocol approval process. He notes that investigators are impatient to get their protocols underway, and the Office is involved in educating them about the complex processes that have to unfold in order for this to happen prior to and after approval (which involves many legal documents).
Identifier
BuzdarA_01_20170210_C07
Publication Date
2-10-2017
Publisher
The Making Cancer History® Voices Oral History Collection, The University of Texas MD Anderson Cancer Center
Interview Session
Topics Covered
The University of Texas MD Anderson Cancer Center - An Institutional Unit; Building/Transforming the Institution; MD Anderson History; MD Anderson Culture; Ethics; Understanding Cancer, the History of Science, Cancer Research; The History of Health Care, Patient Care; Education; On Education
Transcript
Tacey A. Rosolowski, PhD:
Do you want to talk more specifically about your role kind of overseeing clinical research at this time? I mean it's come up a lot. Do you want to just talk about that?
Aman Buzdar, MD:
Well, I think that is not a huge area of interest to somebody, but the key thing which I --
Tacey A. Rosolowski, PhD:
It's going to be of huge interest. It's of huge interest to me, actually. I mean, because this is, in many ways, one of the two backbones, or well three backbones in research here, at the institution.
Aman Buzdar, MD:
When this office was set up, when I was the IRB chair, do you know how big the office was? The office was much smaller than this desk.
Tacey A. Rosolowski, PhD:
Right, so like ten-by-eight.
Aman Buzdar, MD:
That was the whole office.
Tacey A. Rosolowski, PhD:
And when was it established?
Aman Buzdar, MD:
This is when I took over, this was in the '70s.
Tacey A. Rosolowski, PhD:
In the '70s, okay.
Aman Buzdar, MD:
Yeah. So at that time I had one secretary, since we have one IRB, one secretary who will be taking the minutes of the IRB, and she had one other half-time person who will be the coordinator, that's it. Now, since the research has expanded, now we have, instead of one committee, we have five committees, IRBs, in the institution. We have more than close to 300-plus people who work under my office.
Tacey A. Rosolowski, PhD:
Wow.
Aman Buzdar, MD:
Regulations have not increased, but people think that all regulations have increased. Interpretation of regulations and implementation of regulations has become more, not a challenge, but I think we have to"¦ Because research is highly regulated, these things actually return in the Code of Federal Regulations, that govern how we do research, how we inform the subjects and so on. All these things are in the Code of Federal Regulations. So the office, my office responsibility is, as the institutional official, I assure the Federal Government, not just on behalf of me, but on behalf of all the investigators, that the institution, faculty, will comply with the federal, state, and international regulations.
Tacey A. Rosolowski, PhD:
Yeah, and if you didn't, then MD Anderson would lose its comprehensive cancer center designation.
Aman Buzdar, MD:
That is -- it is called a Federalwide Assurance document.
Tacey A. Rosolowski, PhD:
That's right.
Aman Buzdar, MD:
So I signed that Federalwide Assurance document and it is actually under which all the research which we carry out.
Tacey A. Rosolowski, PhD:
Now, in the '70s, when you were offered or cajoled into taking on this role as being head of the IRB, and had your tiny office, why --
Aman Buzdar, MD:
That was not in the '70s, that was actually in the mid-'80s.
Tacey A. Rosolowski, PhD:
Mid-'80s, okay, okay.
Aman Buzdar, MD:
Look at my CV. I came in the '70s over here, but that was much later.
Tacey A. Rosolowski, PhD:
Okay, so in the mid-'80s. Now why were you asked to do this, why do you think?
Aman Buzdar, MD:
Because I eventually was asked to serve as a member. The thing is, it is a very challenging job and it requires again, you have to go to the meetings and when you make decisions, people think that oh, you are against their research, and not a lot of people want to stay. But I, subsequently, being a member, I moved to vice chair, and subsequently, the previous chair didn't want to function, I was asked to step in (phone rings) to be the chair of the committee.
Tacey A. Rosolowski, PhD:
Should I pause for a second?
Aman Buzdar, MD:
Yes. [Pause in Recording]
Tacey A. Rosolowski, PhD:
Okay, so we were just looking at your CV, and for the record I'll just say, this was the Surveillance Committee, and you were vice chair from 1991 to 1994.
Aman Buzdar, MD:
And even before that, for several years, I was a member.
Tacey A. Rosolowski, PhD:
You were a member, okay, okay. So you were talking about the challenges. You kind of had to be the bad guy or the heavy, or whatever, but somehow were able to do that job.
Aman Buzdar, MD:
Because the thing is, it is always, because the thing is, things get approved, things get disapproved. (phone rings)
Tacey A. Rosolowski, PhD:
Right. Whoops, another one. [Pause in recording]
Tacey A. Rosolowski, PhD:
Okay, so we're back on again.
Aman Buzdar, MD:
So, the thing is that I was vice chair for that, but before that, I served for several years as a member, so once you get familiar and as we talked about, that it is always a challenging responsibility, because you make decisions and the decisions, if studies are disapproved, people think that it is your personal things, making that. So that's why even today, it is a challenge to find the faculty to commit the time and resources to do these jobs. These are high stress jobs.
Tacey A. Rosolowski, PhD:
Right. Now, I'm curious, because you mentioned how you have meetings with department chairs, to talk about the way they prioritize the different trials they want to run. Is that also part of what your office does, is to work with chairs on creating that research portfolio for each department?
Aman Buzdar, MD:
No. That is -- my office responsibility is to oversee research from a regulatory point of view. We do not interfere in what research a department carries out, how they carry it out, and how they run the departments, but we request that they present the priority list --what research is their highest priority, and rank it in every category.
Tacey A. Rosolowski, PhD:
Now why do you need to know that to do what you do?
Aman Buzdar, MD:
That's required, because the thing is, we want to make sure that they have appropriately thought through the appropriate resources, because that means it is a commitment from the leadership of the section of the disease entity that they want to carry out the research.
Tacey A. Rosolowski, PhD:
I see. So has that been a question, that there are kind of pipedreams presented but not a real intention to follow through?
Aman Buzdar, MD:
Well, that is a problem even not just at MD Anderson, but even in clinical research in the U.S. and globally.
Tacey A. Rosolowski, PhD:
[01:11;42] Really?
Aman Buzdar, MD:
People put a lot of research which gets approved, but a number of those research protocols never accrue enough patients to answer the question, so that's why we ask them to do this.
Tacey A. Rosolowski, PhD:
What are the obstacles to getting enough patients for a particular clinical trial?
Aman Buzdar, MD:
Because, either the disease may be rare, or those type of patients, there are other therapies which are available in the community and the patients don't come over here to MD Anderson, or there may be other competing studies at the national or international level, which are running, that the patients are being channeled into those directions and they are not coming to us.
Tacey A. Rosolowski, PhD:
Okay. So how -- you know, I'm kind of thinking about just the way that clinical research has evolved and become more complicated since you came to the institution. Then, on the other side, how the transformations in regulation have moved ahead, and how these things come together, because I mean, I've talked to so many people who complain about regulations, but then acknowledge that they're valuable. But as the whole environment for research becomes more complex and more competitive, what are those connections? How can the regulations sort of help foster?
Aman Buzdar, MD:
I think the key thing is that my office has a dual role. One is to make sure that the research is being done according to all the rules and regulations and that it is being approved. Other is to educate our faculty and research personnel. We have a training program. Every person who is faculty here has gone through a training program. They understand the basics of research, what is their responsibilities. Without that, they cannot submit a protocol, including anybody, it doesn't matter if you are the youngest person or you are on the top of the pyramid, that has to be done. We also -- (phone rings). [Pause in recording]
Tacey A. Rosolowski, PhD:
There we go, we're back on.
Aman Buzdar, MD:
We also make sure, because there is some changes in the regulations or interpretation of these regulations, so we make sure that faculty remains fully informed, so we have ongoing education where I don't know, since you are not in the clinical side, there is what we called EEE. It is like an educational team for all the MD Anderson employees. It used to be every year. Now we changed it to every two years, where we ask if they are doing research, and the human subjects, there are questions, multiple choice questions, which bring them up-to-date of what has changed in the past 12 months or 24 months. That way, we can continually educate our faculty. In the same way, we have a research approach for education of the research nurses, data coordinators, anybody who does any research with human beings. This is human beings, that's what my office does, but there are actually similar and stringent rules to do research with animals, which I'm sure you are aware of it because there is separate, like we have IRBs, they are IACUCs, [Institutional Animal Care and Use Committee] the other side.
Tacey A. Rosolowski, PhD:
I'm nodding because I interviewed Peggy Tinkey [oral history interview], of course, is very involved with all of that.
Aman Buzdar, MD:
So what else can I tell you?
Tacey A. Rosolowski, PhD:
Well, you know, this is all very interesting, and I had let's see, a number of other questions about the research side. Are we good so far?
Aman Buzdar, MD:
Yes, I think we have still 30 minutes we can do.
Tacey A. Rosolowski, PhD:
Yes, okay. This is a more general perspective, from the clinical research side. I'm just wondering how the whole environment for doing this kind of research has intensified or become more complicated, certainly, with the shrinking of funding, but also with competing pressures that clinicians have to deliver more time in the clinic and then sustain a research career. What are some of the challenges and any of the solutions that you see, as you watch clinical researchers kind of try to negotiate this environment?
Aman Buzdar, MD:
I think this is what brings patients to MD Anderson, is not our fancy buildings, but what is newest research approaches or most current approaches to the patient care, which includes offering them the research studies which are ongoing. That's why we see so many patients. And yes, we need to see X number of patients to maintain a financially viable -- but research remains one of the leading aims of MD Anderson, to define, refine the new treatments. It is and it will always remain, I think, one of the forefront missions of MD Anderson. Yes, faculty at times are being asked to do a number of things, but still, even you see X number of patients or Y number of patients, still we want to make sure that the patients who come over here, we inform them what is the current state of the art and what is doing over here. Now, MD Anderson, being even at the more forefront, where we are some of the new drugs, new approaches, which are actually being discovered and being evaluated at MD Anderson. My office also works very closely to oversee those things, and we have developed very appropriate checks and balances, that those type of research, other IRBs don't review it.
Tacey A. Rosolowski, PhD:
Are you referring to kind of the Moon Shots model?
Aman Buzdar, MD:
Not Moon Shots. Even the drugs, which I say, there are drugs which we have financial interest. We have developed the drugs over here, so those drugs are -- those research studies are not reviewed by my office IRBs. They are sent to an external IRB, and to monitor those studies, there is external Data Safety Monitoring Committees. If there are questions to address, if the participants have any questions, we have ethicists at MD Anderson, but we have an ethicist who has nothing to do with MD Anderson, and that ethicist, we give their phone number and they can ask the questions and get the address. So these are the things which are new, because we want to make sure that maintaining the transparency is extremely important, because the participants, we have to tell them that MD Anderson, these things are successful and we make money. Some of the investigators may get financial benefits, and these things are in public domain actually, and these things are set up and approved by our UT system. These things are going through the UT system, through the chancellor's office, then we put it on the public page.
Tacey A. Rosolowski, PhD:
Interesting. There are all these new situations that have arisen, you know with intellectual property, and so it's interesting to hear how you've addressed that. Now what about situations that are arising with Moon Shots, and you know, the kind of close relationship between pharma and researchers, both clinical and basic. Are there some interesting situations that have arisen there for your office?
Aman Buzdar, MD:
I think yes, because the thing is over there, we have to again, the same way. If there is mutually, something is being developed with pharma, they go through the same mechanism which I just described. But if it is an intellectual property of industry and we are just doing the evaluation, then they can go through all the regular process and things like that. Like, my office overseas, any given day, I just met with my team today, we have more than 200-plus INDs, which means new drugs, investigational new drug applications. These are the agents which are being evaluated either in a new indication, new ways where there is no data, and these drugs, some of them may be available on the market, but most of them are not on the market, they are still in very developmental phases. My office takes the responsibility to completely oversee and work with the investigators, to have all the Is dotted, Ts crossed, so that the FDA regulatory agency issues are addressed. My office coordinates that.
Tacey A. Rosolowski, PhD:
I see all of these issues as being so key to the reputation of the institution, and you talked about transparency. How do you inform the public about what the role of your office is? Do you have mechanisms that sort of make this public, to kind of contribute to the reputation of integrity of the institution?
Aman Buzdar, MD:
What we just described, actually that is on a webpage through the compliance office.
Tacey A. Rosolowski, PhD:
Oh, it is?
Aman Buzdar, MD:
Because my office works with compliance to develop these things. All these things which we just talked about, a lot of them are visible in the webpage outward in compliance, today.
Tacey A. Rosolowski, PhD:
Interesting, wow, wow.
Aman Buzdar, MD:
Because the whole thing is to meet transparency, so that people and participants fully understand.
Tacey A. Rosolowski, PhD:
What have been some of the most challenging situations that have arisen, with kind of new research connections with the institution?
Aman Buzdar, MD:
I think the challenges, which is always from day one, is that everybody wants their study approved and ready for approval today and maybe yesterday, but they have to go through appropriate regulatory evaluations, and neither my office, not IRB chair, can approve a study. There are set federal guidelines that have to be reviewed, approved, in a set committees which meet on set days, and all their issues have to be addressed before a study is ready to be enrolled for patients"™ activation. The things which are worked out very smoothly is that things from the submission of a new proposal for research, and getting it approved by all these committees, is a very short period of time. They get approved within 40 to 45 days, but after that, to make sure all the legal documents, financial agreements, and the drugs are here, and we have all the Is are dotted. That takes somewhat longer time, and we're working very closely with all the people involved, and most of those are not under my office, but we work as a team to try to shorten those times. The major thing is faculty feels and they want to do the things starting yesterday, but it requires that all the Is are dotted, Ts are crossed, before they can get these studies open for participants to be asked to be part of research.
Tacey A. Rosolowski, PhD:
Now, have you kind of undertaken initiatives within your office, to shorten those workflow times? Is there a sort of self-review that you do, to refine that?
Aman Buzdar, MD:
Yes, we have looked at it a number of ways, and Dr. Wilding, who is our new Vice Provost, he is taking the lead on this, to see that whether we can even further shorten these things. We are working very closely with our legal team, our contract people, and industry. Because the thing is, if it was one issue, we would have fixed it a long time ago. For each agreement, there is something unique which somewhat delays it. It is very few things have a common thread, which we could say that we fixed this, those have been addressed.
Tacey A. Rosolowski, PhD:
I understand that. Okay, is there anything else you'd like to say at this point, about that part of your activity?
Aman Buzdar, MD:
I think we will just say that in spite of our faculty at times being stressed, that all this is delaying this, but I think the faculty understand that we are doing the job to meet all the federal requirements, and we are also working with our administration to try to get these studies activated for patient accrual. But there's always room for improvement and it is always difficult to compete with a small group, like say a group of private practitioners whom have five, ten doctors, and they get a commercial IRB to approve it in one week. Whereas we have a state institution where you have to comply with all these regulations and make sure that all the Is are dotted, Ts are crossed.
Tacey A. Rosolowski, PhD:
Right, right. Well, I wanted to shift gears at this point.
Aman Buzdar, MD:
Sure, please. "ƒ
Recommended Citation
Buzdar, Aman U. MD and Rosolowski, Tacey A. PhD, "Chapter 07: VP of Clinical Research" (2017). Interview Chapters. 568.
https://openworks.mdanderson.org/mchv_interviewchapters/568
Conditions Governing Access
Open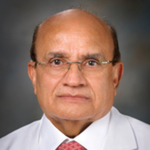 COinS