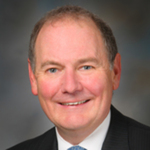 Title
Chapter 11: On Changes Under Ronald DePinho, MD
Description
In this chapter, Dr. Buchholz lays out the context in which the new president, Dr. Ronald DePinho [oral history interview] asked him to take on the role of Provost and Executive Vice President ad interim (2012-2013). He explains why the previous Provost, Raymond Dubois, left the institution. He gives first impressions of Dr. DePinho's gifts and leadership style. He also comment on the issues of equity began to surface, changing faculty perceptions of Dr. DePinho and leading to several years of turbulence at MD Anderson.He then explains how he was offered the Provost and EVP position. He describes why it was challenging. He also provides perspective on why the Executive Committee was dysfunctional and the effect that active circulation of rumors had on the institution. He also comments on how MD Anderson culture changed under Ronald DePinho. He explains that Dr. DePinho took MD Anderson "from incrementalism to boldness" with his view of the Moon Shots and his process for making that shift led to the perception that clinicians are less valued than researchers.
Identifier
BuchholzT_02_20180131_C11
Publication Date
1-31-2018
Publisher
The Making Cancer History® Voices Oral History Collection, The University of Texas MD Anderson Cancer Center
Topics Covered
The University of Texas MD Anderson Cancer Center - Institutional Change; Leadership; Growth and/or Change; Obstacles, Challenges; Institutional Politics; Controversy; Building/Transforming the Institution; Critical Perspectives on MD Anderson; MD Anderson History; MD Anderson Snapshot; Professional Practice; Understanding the Institution; Portraits
Transcript
Tacey Ann Rosolowski, PhD:
How would you like to proceed with the story, the next role you had?
Thomas Buchholz, MD:
Well, the next role came about, I think, as Dr. Dubois was, I think, a candidate for the president of MD Anderson. And after Dr. DePinho [oral history interview] was selected as President, I had great respect for Ray that he decided, well, I'm going to make a year commitment to help in the transition, to see how things play out. And, not surprisingly, I think when there is a presidential turnover, Ray reached the point where he thought, well, let me see what else is in the marketplace. And so during that transition, I think Dr. DePinho wanted to go—he was reaching the point where he had been here long enough that he wanted to be a man of action, right, in terms of recruitment, which is based largely on the provost's office, development of new academic programs, starting a new Institute of Applied Cancer Science, a whole new presidential initiatives that came with Dr. DePinho and his vision as the new President. Some of those created a bit of a culture clash, if you recall, here at MD Anderson.
Tacey Ann Rosolowski, PhD:
Yeah, I do. Yeah.
Thomas Buchholz, MD:
And I think the provost position was getting to be kind of at the epicenter of these changes. So Ray decided it was going to be time for him to move on. So at the time I was a Division Head, my division... So as a division head, I briefly met Dr. DePinho for 30 minutes before he was appointed president, for kind of a group interview. Subsequently, I was a member of various committees that the division heads participated on with Dr. DePinho, and I certainly knew him, and he knew me. He wanted to make a point to go around to each of the divisions and the departments, and come to the department meetings.
Tacey Ann Rosolowski, PhD:
What was your impression, kind of first impressions of his style as a leader at that point?
Thomas Buchholz, MD:
I was impressed. I was impressed with his boldness, that he came across, initially, to me of, wow, here's someone who's not going to come into MD Anderson and just keep doing it, right? He was going to bring something new or different. He was going to bring a different degree of opportunities for us, and he was going to... The other thing that struck me, I guess, during that first nine-month period was how intelligent he was. He is an incredibly intelligent person. And by intelligence, I mean—not too many people know anything about radiation. Ron has never practiced as an oncologist. So I was thinking he'd be completely naïve about what radiation oncology was. What's the difference between proton radiation and X-ray radiation, or something along the lines. But when I had these brief interactions—and they tend not to be one-on-one meetings with him, but—he would make comments about radiation oncology that were incredibly insightful. I even attended some donor events where someone would stand up and ask a question, and I'd go, oh my gosh, he's never going to be able to answer that. Maybe I should stand up and help him. And he'd be, like, wow, spot on, right?
Tacey Ann Rosolowski, PhD:
Wow.
Thomas Buchholz, MD:
He's a very incredibly intelligent person.
Tacey Ann Rosolowski, PhD:
Very articulate, too.
Thomas Buchholz, MD:
Very articulate. And so as he got started, I think, again, we had never had a one-on-one meeting. And he never made it to our group. I think there were high-priority groups, in some respects because our group was so functional. And he'd comment to me in group meetings. He would pull me aside and say, "Oh, Tom, your group is doing so great." And I would be like, "Well, how do you know? We're down there in the corner, I guess. How would you know?" But he would say it with such authority. "Oh, if only every division could be as functioning like yours." And our faculty didn't know him at all, right? And they started to feel this what's going on with this? Why are we in The Cancer Letter? What's going on with this development of all these scientists who aren't faculty, and drug discovery? And I would just say to our group, "Why are you worried about that? Is it affecting your career path? If there's a problem, if you're feeling like you're not getting sufficient resources, come talk to me. We can see what we can do about it. But you don't have to get in the drama that's happening next door. We have a good group. We're happy, right?"
Tacey Ann Rosolowski, PhD:
When did you start to see the honeymoon period ending with Dr. DePinho? And what were the issues that you saw kind of coalescing? Because there was a lot of tension. And I think in retrospect it's useful to see, Huh, when did the systems start to have problems?
Thomas Buchholz, MD:
Well, I remember his first talk to our faculty, and I thought it was brilliant. He came with his story, a very sincere, authentic, personal story of growing up as an immigrant with his father, and his passion for cancer, and how he dedicated his life to cancer research, and how he was here to listen, and he's proud to join such an outstanding community of cancer, and what an honor to be here, and he's got a lot to learn, all the right things. And it seemed, in the back of his mind, he had a clear directive of what he wanted to do and how he wanted to do it. And I think the tension began after a while where he said, "Okay, Chuck, it's time to get going, right? And it's time to build our science," something that historically people have been saying for years, that our clinical care and our clinical delivery and our clinical research were great. How many National Academy members do we have? How many Nobel Laureates do we have, compared to Harvard or Stanford or...? Ron was our first National Academy member, and he traveled in those circles. He knew the people. He thought he could bring them with him. "I'm going to call X from California and bring him in." And if you're going to recruit someone like this, you can't give them the MD Anderson starter package. You had to really recruit something different, like these transformative. And MD Anderson's never done that before. If you want to have a pharmaceutical, real, innovative biotech, you're naïve if you think you're going to do it in academic labs. We proved that's not the case. "I've started six companies." I haven't. Ron DePinho was saying that. "I've started six or seven companies. I work with these people who are pharmaceutical-grade scientists rather than academic scientists, and there are different culture and different perspective and different thought processes, because they're not interested in publishing a paper or getting a grant; they're interested in developing a compound and bringing it to the market." And so that's how he created... And he's kind of right, right? The vision is not a bad vision. We do need to diversify our revenue streams, and one way to do that is to patent and develop drugs that would be a source of huge amounts of revenue for MD Anderson, that would go back into our academic... But he lost everybody, right? That wasn't a community-based decision. And it kind of got to the point where he might be moving everybody to the Pickens Tower. He might say, "Well, this is what's best for our organization," and everybody was pushing back and saying, "This isn't the right time for us to do that. You don't understand our vantage point. We're getting a feeling like there's two sets of people: there's the people that are being brought in, and there's the rest of us. And some of the language is making us feel like we're underperforming." If you're a scientist here, and say, "Well, the level of science has to be raised," it's like, well, what do you mean? I'm doing the best I can, (laughs) right? If you're a clinician, you're feeling like, well, all these resources that we're giving a startup package tens of millions of dollars, where's that money coming from? Well, it's coming from my hard work taking care of patients. And is it fair to not have that...? I can't get $100,000 to support my research assistant, and I'm the one generating all the income. So there was... Things just moved at a... And, again, the connectivity between those two, there's a lack of understanding of how the organization works. And that's where we got to the point where there, I think, was just fundamental "What's going on there?" There's distrust. And it got to the point where at my point I was, Okay … Because I wasn't one of those "What does the other guy have?" I was more, "What do I have? Oh, I have it pretty good." And so, yeah, if Dr. DePinho says we're going to create an institute that's going to bring in new revenue streams from biopharma, I'm going to say, he knows a lot more about that than I do. I don't mind him transparently sharing that, but I can't really say I have content expertise to say that's a good idea or a bad idea. But I'm going to have to trust a leader to make that decision. That's kind of my dad's Midwestern heritage of, well, he's the boss, right? He's empowered. He was brought in to make that decision. I'm glad he's sharing the details with me. And if he shares all the details, I might say, "This doesn't really work with our culture. We have to be mindful of this. I don't disagree with the principles, but let's try to work together to find a solution." So everything was going well, I thought, for our group. We were hitting some choppy waters with The Cancer Letter and other internal strifes. And then one day I finally arranged for Dr. DePinho to come talk to our group, and he ended up talking to our leadership group of about 15 or 20 people. And it was a Friday afternoon, and it was great. People had tremendous pride in what we were doing, and they wanted to talk about it, and they wanted to help educate him about what we're doing as a group and why this is important, and talk about some of our interests and things. There wasn't "What's going on with...? How come we're in the Cancer Letter?" Or "What...?" It was just a discussion about what we were proud of. And it was a free-flowing discussion. It wasn't just presentations, but it was a very... At the end of the day, I walked out with him and he's like, "Wow, you got a really great group." And I said, "Yeah, we do. I'm very proud of that." And he left happy.
Recommended Citation
Buchholz, Thomas A. MD and Rosolowski, Tacey A. PhD, "Chapter 11: On Changes Under Ronald DePinho, MD" (2018). Interview Chapters. 588.
https://openworks.mdanderson.org/mchv_interviewchapters/588
Conditions Governing Access
Open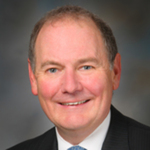 COinS