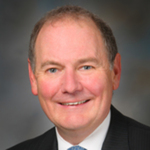 Title
Chapter 15: Shifting to Epic: Taking Stock of a Major Change
Description
In this chapter, Dr. Buchholz gives his view of MD Anderson's shift to the Epic electronic health records system, calling it "the most significant transformative moment in the institution's seventy-five year history." He first outlines how costly Epic was to implement and lists the administrative and financial advantages of the system, noting that "it taught us as an institution to work on multi-disciplinary project management."
Next, he talks about resistance to Epic from physicians, explaining that electronic health records have an impact on physician identity. Acknowledging what is lost in shifting away from "poetic," physician-crafted medical notes, Dr. Buchholz explains that templated notes allow the institution to collect of structured clinical data.


Next, Dr. Buchholz discusses the impact of Epic on the institution's financial crisis of 2015-2016. He explains some of the systemic issues that compounded problems with the EHR system and offers his perceptions of how money is dispersed.
Identifier
BuchholzT_03_20180308_C15
Publication Date
3-8-2018
Publisher
The Making Cancer History® Voices Oral History Collection, The University of Texas MD Anderson Cancer Center
Interview Session
Topics Covered
The University of Texas MD Anderson Cancer Center - Institutional Change; Leadership; Building/Transforming the Institution; Multi-disciplinary Approaches; Growth and/or Change; Obstacles, Challenges; Institutional Politics; Controversy; Institutional Processes; Devices, Drugs, Procedures; MD Anderson Culture; Working Environment; The Business of MD Anderson; The Institution and Finances; Critical Perspectives on MD Anderson; Understanding the Institution; The Institution and Finances; The History of Health Care, Patient Care; Politics and Cancer/Science/Care; MD Anderson and Government
Transcript
Thomas Buchholz, MD:
Again, the Epic implementation was the most significant, transformative issue for our institution in its 75-year history.
Tacey Ann Rosolowski, PhD:
Really? Really? Nobody's said that before. Why?
Thomas Buchholz, MD:
(laughs) Well, we took away the basic informational backbone of so much of what we do, and completely redeveloped it. And it's not just it changes your workflow. It changes how you practice medicine. It led to—it required changes on everybody, right? Every 20,000 individuals who worked there were affected by Epic in some form or fashion. So it wasn't just an isolated thing. We could go back and look at the publication about how many electronic systems we sunsetted and replaced with Epic. Its cost was staggering, as human capital, the amount of investment, of time and effort and money that we put into this system, yeah.
Tacey Ann Rosolowski, PhD:
What were some of the statistics with that, or the figures with that?
Thomas Buchholz, MD:
Oh. (laughs) I forget. We could go back and look, but...
Tacey Ann Rosolowski, PhD:
You've repressed it. (laughter)
Thomas Buchholz, MD:
Repressed it. I just got a text from someone here on March 4th, which was a couple days ago, that said, "Oh, congratulations on our two-year anniversary of being"—I think it was from our IT people—
Tacey Ann Rosolowski, PhD:
Oh, wow.
Thomas Buchholz, MD:
—of being... And really now I think we're over the pain of Epic, and really start to appreciate its benefits. It's a financially—it's a much stronger system for financial transactions. It's a vehicle that we could use moving forward to get access to reports that help us manage our operations. I think one of the things pre-Epic that would've been frustrating when you try to make change for the better was the lack of data, in that everybody perceives that, well, this isn't really a problem, or this is a problem, and Epic provides you with a significant amount of data, and the reports that allow you to make data-driven decisions about how to maximize your operations, both from, again, the patient experience standpoint and from the financial operational standpoint of the institution. One of the things that was great about Epic, too, is their project management skills. They were very hands-on through our three-year pre-implementation journey about meeting milestones. We got monthly report cards about the status of whether they'll allow us to move forward or not, whether we were making sufficient progress, and doing all that we needed to do to make this a successful launch, where we could do it safely and effectively. And so they were right in line with us for three years. We had Accenture, who, again, it's common to have a change of management organization consultant watching how you're getting engagements, and this roadmap, again, taught us as an institution of how to work together in a true multidisciplinary project management system. We had people who were in pharmacy. We had people in the financial sector. We had people in operations. We had physicians. We had operating room perioperative services. The whole breadth of MD Anderson was affected by this, and...
Tacey Ann Rosolowski, PhD:
So these were workgroups from these individual areas that would come together to plan and...
Thomas Buchholz, MD:
Yeah.
Tacey Ann Rosolowski, PhD:
I mean, people must've come into contact with individuals in the institution they'd never encountered before.
Thomas Buchholz, MD:
Yeah, to a large extent, and we had an executive committee that I chaired and was responsible for that brought it all together, and we met—I can't even begin to fathom how many hours we met over this three-year... It was a major component of my job description at that time. And it's—
Tacey Ann Rosolowski, PhD:
Do you feel like it created additional...? Well, I don't want to say that, put words in your mouth. How did going through that multidisciplinary project planning process, how did it have an impact on the culture, do you think?
Thomas Buchholz, MD:
Well, I think there was kind of broad recognition and acceptance that we have to move forward in this space. There wasn't... Ultimately, there was pushback about it from some individuals. It, again, moves one more to a system structured and less of an autonomous, "I used to practice this way; part of my identity is the pride of my particular patterns of care, of how I do things. I'm recognized for that in my own self-worth. And this is taking the beauty of what I'm doing, and making me do a paint-by-number. And that you're getting to kind of where my core is, too, and I'm feeling uncomfortable with that." So there's some of that. Other people say, "Well, my identity isn't wrapped up in this thing. I care deeply about my patient/doctor interaction and care thing, but documentation and other things, this is just an administrative process anyway, so just tell me how to do it, and I'll do it that way, and I'm going to continue to be the physician that I want to be, and I'm not going to get—you could tell me to do this way or that way; it doesn't matter to me."
Tacey Ann Rosolowski, PhD:
Has Epic increased—I mean, once people learn how to use Epic, do they spend more time on administrative—
Thomas Buchholz, MD:
Mm-hmm.
Tacey Ann Rosolowski, PhD:
—duties? They do.
Thomas Buchholz, MD:
They do. They do. And they... Yeah. There are... You have choices, again. The clinical documentation... I remember when I first got to MD Anderson, you meet some of our legacy, old-school surgeons, and the beauty of an operative note that can describe in poetic terms what I just did for the past six hours in removing this person's pancreas, with very artistic flair, again, appropriately, can be a true source of pride, you know? To come out of it now and look at an Epic note where it's just kind of—they all look the same, they're all kind of structured, they all blah-blah-blah-blah-blah-blah-blah-blah-blah-blah, takes away the fun of doing it. And there's ultimately more and more responsibilities placed on the end provider, the highest-paid attending physician, who used to have the nurse fill out all the orders, and suddenly there was something in your—as you walk by, she'd say, "Oh, here, Dr. Buchholz, sign this," and they'd quickly sign it. And now the rights and responsibilities, etc., of who's really accountable for this, is Medicare going to bill this if the nurse requests it, all these complexities gives this—formalizes a process that makes it much more onerous for the physician. And it puts a lot of onus on mid-level providers, too, and you start to work below your skillset, some people feel. And that's true. That's true. There are efficiencies, no doubt. If you want to learn Epic, and really understand Epic as a software tool that could increase your efficiency, you could be extremely efficient. And if we had the discipline to, again, go into this as a shared group, where you and I are working together, and if I see the patient, I agree to fill out this body of work that directly benefits you, and you don't have to repeat it, and everything's there and handled, you could be exceedingly efficient. And if you template things, and you don't... More importantly, we're able to generate data. Then if we take a poetic, operative note, there's no structure to it, and we can't glean, well, what are the important elements in these 15 operations. We'd have to manually go try to interpret this and pull data and make them all match, because they're not in the same format, whereas if you get into structured clinical documentation, you really have data then to show what your outcomes are, and you have data that eliminates the redundancy, the waste of doing clinical research. We're going to get to a system with electronic interfaces that really provide useful, efficient way of practicing medicine. That's why the government's mandating this, right? That's why this is a strategic thing on the government's part to say we're going to get there. And we should be the leaders in that space, I think, right? One of the frustrations in leaving was Epic has a lot to learn about oncology. They're building this healthcare thing to cover primary care. That's the most common type of medical care. And so we were the biggest oncology go-live they had, and we could serve as a resource to standardize United States oncology workflows with Epic. And it was a great opportunity that I had hoped to pursue. Because of the size of our institution, I'd developed a professional relationship with the founder and CEO and sole owner of Epic, who—
Tacey Ann Rosolowski, PhD:
Who is...?
Thomas Buchholz, MD:
Judy Faulkner. She's very interesting, Forbes billionaire who signed the Buffett pledge to give it all away at the end. And she's sincerely interested in that, but... So there's still a great opportunity for MD Anderson to have that influence on Epic and United States healthcare. And you couldn't do that without this type of electronic medium to their... But I'm proud of how Epic did. Again, we stumbled a little bit on this. Unlike the Financial Clearance Center, we had anticipated that. We had gone through those mock scenarios. We had people at the elbow, ready to support. We had come a long way. Again, when we went live, I think from Epic's standpoint people would say, wow, this is one of our most successful go-live, that we could've done things better. I think one of the things that became a source of frustration was still lost revenue, that we didn't have those checks and balances in place to be matching things up pre and post, and assuring we identified discrepancies. And that took us a little bit of time to do that.
Tacey Ann Rosolowski, PhD:
Yeah, I was thinking that the discussion during the financial crisis, of some of the, quote, "leaks" as they were called in the Epic system, how... I mean, I'd like for you at some point to talk about the finances of Epic, and how much Epic contributed to the institution's financial crisis, but we can get to that later, if you...
Thomas Buchholz, MD:
Well, no, I think it contributed in some ways. One, the contribution was decreased productivity. We kind of slowed the engine down to do this major change in workflow. I think one of the things, in respect to that element, that we didn't do very well, was because of this turmoil with our physicians, because of this lack of trust with the leadership, there was a sense, like, wow, we're really working hard. We have been working really hard. You've been telling us that we have to do more every year, and I'm working hard, and now you're throwing this new change management thing... And so we're going to slow everything down. And there was a period of time where it was like, ah, okay. But that was coupled with this change in electronic system. We didn't have the discipline to say, "Okay, we're going to do that, and we're going to bounce right back." We didn't have the recognition across our providers of saying, "We could only do this for two months." And so we kind of got into—
Tacey Ann Rosolowski, PhD:
You mean the slowdown?
Thomas Buchholz, MD:
Yeah, we kind of got into a new normal. That's not just the physicians. It's the schedulers. It's what do the templates look like. So we kind of got a little bit, "Oh, yeah, we're not back to 100% yet. Let's take our time." In the private community, if everybody's income depended on it, people would learn and recognize the urgency of learning this and getting on, because we have to move. So that bounce back in productivity I think took longer than... And in part that was because, again, people weren't clear on, wow, is this going to result in 800 people being laid off, or is this just going to result in that we don't do the IACS or something like that? The second avenue of revenue leaks—it gets... If you talk to the revenue people, they would say, "Wow, this is the best system ever. We're getting our bills out so much quicker. We're getting paid so much quicker. We have a greater degree of clarity. It's working fantastically." One of their frustrations was they weren't in charge of the revenue. Again, it was a distributed thing. And so each individual department might have different expertise, and this central person, this Brad Gibson, the treasurer who was one of the co-leaders at the executive level on Epic, he didn't have a reporting structure that got into all aspects of billing, that the billings, again, were done locally, and it was their responsibility, and they couldn't control everything. Maybe some of their billings was ending up in a different department, and they had no control over that. And then, again, different skillset within the department. So eventually, I think, we developed kind of standard operating procedures that says, okay, every department has to do this, and prove that you're doing okay. This gets back to two—well, there's a local distribution of things. There wasn't that huge degree of local accountability when it comes to financial performance at MD Anderson, that nobody... There weren't a lot at risk at the local level, so if something went wrong at Epic locally, they would just say, "Well." Life would move on. If there was a deficit at the end, it didn't necessarily affect anybody's pay at the local level. You know, it would just be part of the bigger picture. So we had kind of a systemic accountability for local responsibilities. But I think we got through that, too. We identified things that we were doing wrong as an institution, not surprisingly, and we identified things that, oh, previously we hadn't been capturing this revenue that we now can capture. So there were some of those types of tradeoffs, too.
Tacey Ann Rosolowski, PhD:
Yeah, interesting.
Thomas Buchholz, MD:
But I think on the whole, it becomes, again, once you—you have to learn the system. You're dependent on the user to do it right. Once it becomes kind of part of your workflow and part of your standards, I think the way we used to do financial, the revenue cycle, you look back and go, wow, that was archaic. Wow. (laughs) So I think we're poised now to be in a much better place moving forward, and there have been some disasters in Epic implementations in the country that really have caused healthcare systems to crumble. And I think, in total, while we think about things, MD Anderson did relatively well. What we didn't do well, I think, again, we were really sensitive about the pain aspect. So during this period of time, we really increased our hiring. We're going through Epic. Everybody's feeling the stress. Our clinical providers were feeling the stress. There was a perception that they were providing all this clinical work. They're working harder. Their revenue's not coming back to them. It's going for the Moon Shot program. It's going for some presidential initiatives that they may or may not felt connected to. And why can we spend $75 million over here, but then if I need an additional mid-level provider to help me where all the revenue is generated, why can't I get approval for that? And it's a very commonsensical question, and it's one that I used to ask myself when I was an assistant professor. Organizationally, you have to think about things differently, that, sure, if we get a $200 gift for the Moon Shots we're not going to hire a nurse to see patients with you. We have to have an agreed-upon budget that, within radiation oncology, we're responsible for giving this back, and we have to have a positive operating margin in our unit, independent of whether we're doing the Moon Shot programs or not. And so there was a little bit of confusion on people's minds, but it's easy to see that, hey, there's a real need. And this actually came up leading to the Faculty Senate white paper, with their concern about a whole variety of physician-provided—not physicians, but faculty-provided grievances against how the institution was performing.
Recommended Citation
Buchholz, Thomas A. MD and Rosolowski, Tacey A. PhD, "Chapter 15: Shifting to Epic: Taking Stock of a Major Change" (2018). Interview Chapters. 592.
https://openworks.mdanderson.org/mchv_interviewchapters/592
Conditions Governing Access
Open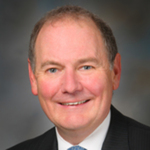 COinS