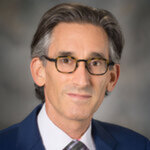 Title
Chapter 08: Opening the Place of Wellness [The Evolution of Integrative Medicine, Part 1]
Description
In this chapter, Dr. Cohen talks about how the development of integrative medicine services at MD Anderson began with a survivorship conference in 1997, where patients became enthusiastic about yoga, massage and other complementary offerings and asked, Why don't we have this at MD Anderson? Dr. Cohen then describes how the Place of Wellness began as a very small, very patient-driven initiative with very little budget, but nonetheless the first integrative medicine center in a free standing cancer hospital. He notes studies indicating that the majority of cancer patients favored using complementary medicine to supplement standard of care treatments. Then around 2000, Dr. Cohen explains, the Physician in Chief and John Mendelsohn directed more support to formalize Integrative Medicine as an initiative to improve patient quality of life and conduct research. Dr. Cohen was approached to design the program and sketch a 5-year budget for a center and a department. The program was approved, and the Place of Wellness became a center incorporative research.
Identifier
CohenL_02_20160706_C08
Publication Date
7-6-2016
Publisher
The Making Cancer History® Voices Oral History Collection, The University of Texas MD Anderson Cancer Center
Interview Session
Topics Covered
The University of Texas MD Anderson Cancer Center - Building the Institution; Building/Transforming the Institution; Multi-disciplinary Approaches; Growth and/or Change; MD Anderson History; MD Anderson Impact; MD Anderson Impact; Survivors, Survivorship; Patients, Treatment, Survivors; Prevention; Patients; Patients, Treatment, Survivors; Understanding Cancer, the History of Science, Cancer Research; The History of Health Care, Patient Care
Transcript
Lorenzo Cohen, PhD:
Anyway, back to the story. So I started in '97. This had already been percolating. What ultimately became the Place of Wellness and then Integrative Medicine. So in September of 1998 the doors of Place of Wellness opened, which at that point -- and I'll give you the details -- was the Integrative Medicine Center. But in that previous year it had essentially started to be talked about, which was the Anderson Network had their annual Anderson Network Conference is I think what they originally called it, which was the Survivorship Conference that they have every September out at the Omni. It's been there for more than a decade now I guess. And supported through the Anderson Network. Judy Gerner was the head of the Anderson Network. And at their previous two conferences they had had some yoga, and I think some local people coming to do chair massages and music, singing, and some of this what we call today complementary medicine types of practices. And the patients went to Judy and said, "Why don't we have this at MD Anderson for our patients? So Steve Stuyck [oral history interview], who was the head of --
Tacey A. Rosolowski, PhD:
Public Affairs.
Lorenzo Cohen, PhD:
Public Affairs, which is where the Anderson Network was housed. Said we should do this. So I don't know all the details of what was decided and how because this was still in my first year, '97, '98. So Walter Baile [oral history interview] was asked to be the in name only medical director to be there just as a backup. But Judy was assigned to be the administrative director for the Place of Wellness and she spent half her time doing that. And then they hired one administrator, and that was it, so they had a budget of 1.5 employees. And this very small space, which is still the small space we have just outside the Clark Clinic on the north side of the street. John Mendelsohn [oral history interview] , who of course sanctioned and supported this, was very proud that the Place of Wellness had a separate entrance, that you had to leave the hospital to then reenter this space. It's not clear to me whether it's just because that space was available or whether it was really -- John likes to say it was thought out and planned that way but --
Tacey A. Rosolowski, PhD:
What was the significance of that for him?
Lorenzo Cohen, PhD:
Because you had to leave the hospital, where all this nasty stuff was being done to you, to enter this Place of Wellness. So it was very patient-driven. It was all volunteer-supported, either volunteers from the community or volunteers at MD Anderson. So for example there was a nurse in GU who was also credentialed, licensed, whatever that means, had experience with aromatherapy, so she did an aromatherapy class during her lunch hour. And so it was all very grassroots, and as you heard housed in Public Affairs. So that was in 1998 when the doors opened. We were the first you could call it integrative medicine center that was part of a freestanding cancer center. Nineteen ninety-nine, Memorial Sloan Kettering opened theirs. And then everyone started to open theirs. But we were really window dressing, not very medical, spalike, with zero budget, or 1.5 employees. So I was involved on some committees in terms of assessment and how do we collect data, and deciding on what programs should and shouldn't be approved, because of my interest in the psychooncology side, quality of life side, assessment side, and doing interventions to improve patients' quality of life.
Tacey A. Rosolowski, PhD:
But you had no formal relationship. It was --
Lorenzo Cohen, PhD:
Committees. Nobody had any formal relationship. It was Walter, Judy, and then Laura Baynham-Fletcher, who was the admin director. So then in 2000 Mary Ann Richardson, who was at the School of Public Health, but also had a cross appointment here, publishes a paper in the Journal of Clinical Oncology, 450 of our patients, showing that I think it was 79% of our patients were using some type of complementary and alternative medicine.
Tacey A. Rosolowski, PhD:
Wow, 79%?
Lorenzo Cohen, PhD:
Excluding prayer and psychotherapy. So herb supplements, special diets, acupuncture, the mind-body stuff. And most importantly, about half of them were not telling anyone about it. And no one was asking them about it either. So this was the first of many publications right around that time coming out talking about the high use of really to some degree alternative medicines in our society and the billions of dollars that people were spending out of pocket. Now it's one thing. Well, all of it can be potentially dangerous. But it can be particularly dangerous in cancer patients because of the drug-herb interactions. And so around that time, well, I think it was in the year 2000 or 1999, when we knew about the results, that David Callender -- back then there wasn't as big of a division of labor at the top. There was Margaret Kripke [oral history interview], David Callender, and John Mendelsohn, and then there was the financial people. But Margaret did the academic and David was the chief medical officer as well as the VP of the hospital. He was the second-in-command. David for whatever reason really thought this area was important, as did John. They felt it was really important for MD Anderson to make a decision what they were going to do in this area of integrative oncology. It wasn't called integrative oncology then, complementary and alternative medicine. And so a committee was formed which had all the key stakeholders as well as representatives from multiple oncology disciplines. And I don't know if I have any of those materials anymore. It was a big committee, like 30, 40 people. A key person I know you must have interviewed. What's his name? His name has just slipped now. Very senior oncologist here who I think is now just in an advisory capacity. Not quite like Freireich but just under. Marty Raber [oral history interview].
Tacey A. Rosolowski, PhD:
Oh, Raber, yeah.
Lorenzo Cohen, PhD:
He was the facilitator and the chair. I assume you've interviewed him.
Tacey A. Rosolowski, PhD:
Oh yeah.
Lorenzo Cohen, PhD:
So it was great to see this in action. I was just a participant. I didn't know ultimately what was going to happen. So we essentially came up with multiple documents and a statement of Drs. Mendelsohn and Callender saying what we believed needed to happen was that we needed to have a program in this area of some kind. We didn't come up with what that looks like. But the decision from the committee was there needed to be a presence in this area because it was too important and there was safety issues but there was also opportunity issues to be able to improve patient quality of life, etc., etc.
Tacey A. Rosolowski, PhD:
Did you include a financial opportunity in there as well? I mean the idea that it was market-driven in part.
Lorenzo Cohen, PhD:
Well, inasmuch as there was the patient interest and the need. Place of Wellness already existed and was thriving and was starting to expand. And so that committee met in '99, 2000, and put together a report in 2000, 2001, essentially saying we needed to have something. So then David comes to me, Callender, and says, "Can you design what this program would look like? And so he gave me access to all top resources to put together a budget. I'd never done anything like this before. A prospectus and the background and justification and all the stuff that Anderson makes you go through to get even $1 approved. Put together this five-year budget with essentially a center and department. After five years it was around a $5 million budget with faculty and research and clinical component. I'm sure I have all those original documents dating back to 2000. I save everything.
Tacey A. Rosolowski, PhD:
Just for your information, anything that you think is appropriate to append to your interview, happy to do that.
Lorenzo Cohen, PhD:
Right, you mentioned that.
Recommended Citation
Cohen, Lorenzo PhD and Rosolowski, Tacey A. PhD, "Chapter 08: Opening the Place of Wellness [The Evolution of Integrative Medicine, Part 1]" (2016). Interview Chapters. 627.
https://openworks.mdanderson.org/mchv_interviewchapters/627
Conditions Governing Access
Open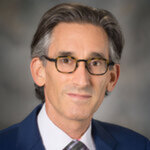 COinS