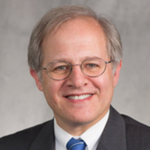 Title
Chapter 08: Views on MD Anderson's 10-Year Strategic Plan and the Role of the Provost
Description
In this chapter, Dr. Dmitrovsky speaks about the value of developing a ten-year Strategic Plan for MD Anderson. He first explains that the plan allows the MD Anderson community to come together to take account of the institution's resources, to recognize that MD Anderson can't do everything, and to make decisions about where energy and resources should be focused. He says that MD Anderson has an opportunity to make a full accounting of where it is and where it wants to be. He talks about areas where MD Anderson can improve, such as patient experience, provider experience, administrative systems and support structures. He gives examples of process improvements.
Identifier
DmitrovskyE_01_20150303_C08
Publication Date
3-3-2015
Interview Session
Topics Covered
The University of Texas MD Anderson Cancer Center - Building the Institution; Institutional Processes; MD Anderson Culture; Growth and/or Change; Understanding the Institution; The Institution and Finances; The Administrator
Transcript
Tacey A. Rosolowski, PhD:
There we go.
Ethan Dmitrovsky, MD:
So thank you for pausing for a sec.
Tacey A. Rosolowski, PhD:
No problem. No problem. Well, I know that there was a strategic plan that was developed for the next ten years of the institution, and I wonder if you could talk to me about what the scope of that is and how you are setting in place some very particular strategies to make those changes happen?
Ethan Dmitrovsky, MD:
The fact that we are having a strategic plan is a wonderful opportunity for MD Anderson, because in a sense, it allows us to, as a community, come together and say, "What do we want to strive to achieve together, as a community, over roughly the next decade or more?It requires us to take a clear-eyed view maybe even an accounting, in a sense of the considerable resources that are present today at MD Anderson. And when you think about this, even an institution with the reach of MD Anderson, with over 20,000 employees, with our institution being the largest cancer center surely in America, that even an institution with the reach and breadth extraordinary reach and breadth of MD Anderson still can't doing everything. So the recognition that, in today's moment of history, we've having, essentially, to look at the past of MD Anderson there has to be a clear-eyed view that even an institution with as broad a reach as MD Anderson can't do everything, so that recognition does lead us to make decisions about where we want to focus our considerable energies, talents, and resources. And obviously, our community itself represents our greatest resource, not the beautiful buildings, but who occupies this place. So we want to engage our community very broadly to ask this fundamental question: what do we want to strive to become? And so our strategic planning process, which has been a reflective process it has been a very helpful process. It has broadly engaged our community and I define our community not just of faculty and all of our community has been engaged, and all of our stakeholders, too. So we want to also look, in a clear-eyed way, at areas that we can perform better, in the domain of the patient experience. We want to look at how we can improve the provider experience the people who serve our patients every day. We want to consider the science that enables us to do all that we do today and will surely be able to do even more so to help our patients in the future, and to look at our administrative systems and our support structures. These are some of the topics of which there are many others that are being looked at. So there's a wonderful moment in an institution's history where you can have a full accounting of where you are and where you want to be, and you can then say, "Well, if we want to go in this direction as a community,and that's where we're having our deliberations, "Are there additional investments that we need to make? And if those investments are going to be made in a strategic way, will we then decide the areas that we will no longer invest in or diminish our investments? So most institutions are really good at creating, and they're less good at un-creating. So a strategic planning process that is really empowered is one that allows you to do both, at least to look at both possibility and, at the same time, recognize there are many process improvements that we do every day that are not of a strategic nature, and not all things important are strategic. And there are many day-to-day process improvements that will continue to occur. A good example is that it turns out that our dining services receive very high marks by our patients, so that's something that has continuously improved, but it wouldn't necessarily be of a strategic nature. So there are many things that we do every day that we continuously improve, but this allows us to look ahead, and it's a rare opportunity that an institution has, and we should take full advantage of this opportunity.
Tacey A. Rosolowski, PhD:
So tell me a little bit about I mean, your area, obviously, is working with the research portfolio and the research culture, and then, of course, faculty. So tell me about your vision and your philosophy for what the accounting has revealed right now, and where you think MD Anderson is going.
Ethan Dmitrovsky, MD:
Well, I would say that, although you've defined the scope of the provost's office very appropriately, I'd like to step back and say that one of the ideas that I tried to bring with my arrival is a sense of partnership among all parts of the institution. So Tom Buchholz is our physician-in-chief, and I, as our provost, worked side-by-side on many topics of shared responsibility. So rather than compartmentalize as you appropriately had said we actually choose to see where our portfolios overlap, so we make many, many decisions together, and we are together many times a day four or five times a day. And the idea that no one part of the institution exists in isolation, and so what I've tried to bring is this notion of partnership among the different parts of the organization, because you can't compartmentalize. They're too intertwined. So with that said, this notion of partnership is one that is helpful I would submit in a complex organization of over 20,000 people and roughly 1,700 faculty members. So what my view is I've tried to consider where we can maximize the benefit for the largest numbers of individuals that we want to positively support not positively support, that we want to positively affect. So all of the initiatives that we've done have really been not so separate from the clinical enterprise. For instance, we've made a sizable investment in making, on a pilot basis, genetic testing of tumors patients' cancers free to patients on trials. So this is, in a sense, maybe a research question, but in another sense, it's a clinical delivery question. We've done this on a pilot basis, so that we can learn from the investments that are made and then apply that knowledge in the next phase of investments. So I wanted to kind of put that out there as a point of conversation.
Recommended Citation
Dmitrovsky, Ethan MD and Rosolowski, Tacey A. PhD, "Chapter 08: Views on MD Anderson's 10-Year Strategic Plan and the Role of the Provost" (2015). Interview Chapters. 643.
https://openworks.mdanderson.org/mchv_interviewchapters/643
Conditions Governing Access
Open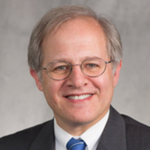 COinS