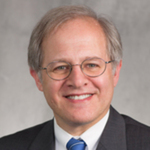 Title
Chapter 18: Global Academic Programs: a Review of International Collaboration
Description
Dr. Dmitrovsky summarizes the benefits of international collaborations for MD Anderson and international partners by talking about his recent trip to visit the Hunan Cancer Hospital in Changsa Province, China. He explains that MD Anderson will provide support with smoking cessation and prevention. He also talks about making rounds of a clinic where traditional Chinese medicine is practiced in concert with Western medicine. He talks about the possibilities for a smoking cessation/prevention program, including one for schoolchildren. Dr. Dmitrovsky underscores that the future of medicine is about partnership.
Identifier
DmitrovskyE_04_20150707_C18
Publication Date
7-7-2015
Interview Session
Topics Covered
The University of Texas MD Anderson Cancer Center - Beyond the Institution; Beyond the Institution; Multi-disciplinary Approaches; MD Anderson Culture; Institutional Mission and Values; MD Anderson Impact; Human Stories; Offering Care, Compassion, Help; Patients; Cancer and Disease; This is MD Anderson; Patients, Treatment, Survivors; Global Issues ""Cancer, Health, Medicine; Healing, Hope, and the Promise of Research
Transcript
Tacey A. Rosolowski, PhD:
And yesterday, you were talking to me about the Hunan Cancer Center
Ethan Dmitrovsky, MD:
Yeah.
Tacey A. Rosolowski, PhD:
and how it was very centrally located in China, which provided an opportunity to have an impact on quite an enormous population. So I wondered if you could, if you remember
Ethan Dmitrovsky, MD:
Yeah, I do remember that, and the Hunan Province, from a public health point of view, the lives that one could touch approximate the entire population of the United States, because it's so centrally located in China. And it is an institution that we have close ties with, because a number of faculty members have come from that institution as visitors or as were educated there. And in particular, we have close ties in the radiation oncology group. So I was discussing yesterday, when we met, about the bidirectional nature of the sister institution relationships, and I cited as an example that, if one were to consider the public health devastating effects of tobacco usage in China and the technology that has been developed here by a number of faculty members and behavioral science like Alex Prokhorov and Paul Cinciripini and Ellen Gritz and others that we might be able to disseminate our best practices to Hunan Province, so that we can not only prevent people from starting smoking in the first place, but to have them cease smoking once they've begun, and in particular, how we could perhaps enter the school system and educate the community. And I discussed yesterday how I had the opportunity to meet the Minister of Health for Hunan Province and spoke to him about this prospect. At the same time, yesterday, I discussed the bidirectional nature of our collaborations with sister institutions, that we don't want to be presumptuous to say that we only have something to offer we don't have anything to learn. And I cite as an example, when I visited Hunan Cancer Center, that I went on rounds in many services the breast surgical service, the plastic surgery service, and quite interestingly, intriguingly, their traditional Chinese medicine service, which is innovative in a number of ways. One is they have a distinguished faculty that's revered in the country, in the space of traditional Chinese medicine, but what was distinctive not unique is that they had a shared inpatient and outpatient service, where both Western and Eastern medicine experts partnered. And this seems to be something that we can learn from, perhaps in that one example, but more generally, the idea of partnership, that you bring together experts of different disciplines to address a common problem. Really, I have a strong memory of a patient with pancreatic cancer who was on this shared service, who came in with refractory pain and was managed dually by Western and Eastern medicines, to the benefit of the patient. And they wanted me to see that patient, and I talked to the patient in my rounds, and he clearly made it evident that his pain had been managed far better. To me, that's an example of partnership between disciplines, and that's something we can clearly learn from an institution like the Hunan Cancer Center, that they are able to bring seemingly disparate experts together in an effective way. And I think that's a lesson we can learn, because the future of science that I talked about yesterday, to my mind, is about partnership, interdisciplinary collaboration, and discoveries will be made in that area between disciplines, where the distinctions between fields are somewhat blurred. And we always want to learn how we can have a community that welcomes interdisciplinary collaboration, so that's where I thought there was a lot that we could learn from our partners.
Tacey A. Rosolowski, PhD:
I have another question. It may be a little bit more subtle dimension of those intercultural collaborations, because I know you were deeply impacted by your experiences in Cambodia
Ethan Dmitrovsky, MD:
Yeah.
Tacey A. Rosolowski, PhD:
an number of years ago.
Ethan Dmitrovsky, MD:
Well, in right on the Cambodian border.
Tacey A. Rosolowski, PhD:
Oh, OK.
Ethan Dmitrovsky, MD:
Because I was three kilometers in from the border, because the Vietnamese military were in Cambodia at that time. It was unsafe to cross the border, so I was in a town called Aranyaprathet, which was just three kilometers from the Cambodian border.
Tacey A. Rosolowski, PhD:
Thanks for the
Ethan Dmitrovsky, MD:
Yeah.
Tacey A. Rosolowski, PhD:
the correction. I misremembered that. [
Ethan Dmitrovsky, MD:
I made that clear when we spoke before, yeah. [
Tacey A. Rosolowski, PhD:
Yeah, yes, and I was reading my notes quickly and didn't pick up on that detail.
Ethan Dmitrovsky, MD:
No, no worries.
Tacey A. Rosolowski, PhD:
So but you were clearly
Ethan Dmitrovsky, MD:
We did care for Cambodian refugees, and they were called "displaced personsrather than "refugees,because under UN laws, there are different regulations. A displaced person has fewer rights than a refugee, so the Thai military called them "displaced persons,in order for them not to have the rights that the UN so sad history, yeah.
Tacey A. Rosolowski, PhD:
Wow. You get more under you get really more understanding at politics back home. But the theme I wanted to talk about just a bit was that clearly, that experience had a deep impact on you
Ethan Dmitrovsky, MD:
Yeah.
Tacey A. Rosolowski, PhD:
made you aware of all kinds of things
Ethan Dmitrovsky, MD:
Yeah.
Tacey A. Rosolowski, PhD:
enlivened sensitivities that you probably didn't realize
Ethan Dmitrovsky, MD:
Yeah, wouldn't have had otherwise.
Recommended Citation
Dmitrovsky, Ethan MD and Rosolowski, Tacey A. PhD, "Chapter 18: Global Academic Programs: a Review of International Collaboration" (2015). Interview Chapters. 653.
https://openworks.mdanderson.org/mchv_interviewchapters/653
Conditions Governing Access
Open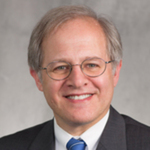 COinS