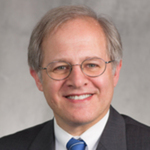 Title
Chapter 22: The Next Ten Years: Stewardship and Building A Culture of Care For Faculty and Staff
Description
Dr. Dmitrovsky shares his personal view of what he would like to see achieved at MD Anderson in the next ten years. He first discusses the privilege he feels working at MD Anderson and being guided by the institution's mission and core values. He explains that he would like to see the institution develop a culture of care that extends beyond patients and operates among the faculty and staff. He then talks about his goal of recruiting leaders who are servant leaders and emotionally intelligent. He talks about the support he would like to continue to build for faculty. Finally, Dr. Dmitrovsky talks about the importance of the Oral History Project in strategic planning for the future.
Identifier
DmitrovskyE_04_20150707_C22
Publication Date
7-7-2015
Interview Session
Topics Covered
The University of Texas MD Anderson Cancer Center - Building the Institution; Building/Transforming the Institution; MD Anderson Culture; Institutional Mission and Values; The MD Anderson Brand, Reputation; Leadership; The Value of the Oral History Project; Research, Care, and Education
Transcript
Tacey A. Rosolowski, PhD:
Are there any specific personal goals that you have for your work here, at MD Anderson, in the next several years?
Ethan Dmitrovsky, MD:
It is a real privilege for me to have this position, and I feel a tremendous sense of stewardship and responsibility to do all I can, to really give my all for the institution, because its work is so important to all of us, and each of us will either personally receive a cancer diagnosis or their immediate member or a dear friend. And because this is a problem that we all share, anything that I can do in my position to help advance the powerful mission of MD Anderson to confine cancer to history in Houston, Texas, the nation, and the world, is what I want to do. We're guided, aided by having wonderful core values: discovery, integrity, caring. And I just wanted to touch on one of our core values, caring. We care for patients, and I receive calls regularly from people at extraordinarily vulnerable moments in their life. They just received a cancer diagnosis. They don't know whom to turn to. And I am so grateful, and frankly impressed, by the fact, the truth that whenever I reach out to one of my colleagues, within the shortest time possible humanly possible they'll come to the aid of the patient. In a large institution of 20,000 employees, a complex institution with many important responsibilities, sometimes seemingly competing goals because if you invest in one area, you might not have the ability to invest in another area if you look at the institution with all of its social responsibility and complexity in reaching those goals, I'd like to see us care for each other with the same remarkable level that we do for those who come here for their care. And sometimes, institutions forget about that. I like to say, by analogy, MD Anderson although remarkably fortunate to have beautiful buildings is not about our buildings, but who occupies this place, and I'd like us to keep that fresh in our mind's eye, and that we should have a caring environment for patients, as well as those who serve them. And I'd like to see that being fresh in our mind's eye, because MD Anderson is not about our buildings, but who occupies the place. The provost office is involved in recruiting all faculty, including leaders that I would like to see us continue to recruit leaders who are servant leaders, who care more for others than themselves, who are, in their own areas of scholarship, distinguished scholars, but who are also emotionally intelligent leaders, and to find those rare individuals that have both virtues that they bring to leadership, because leadership does matter. That would be my second goal, to bring in leaders. The third goal is to provide an ever more robust support system for our faculty. We put many support systems in place, ways of guiding them in grant writing, in mentorship, providing coaching opportunities for academic leaders to provide new sources of support for junior faculty, for senior faculty. And we want to continue to do all we can to aid our faculty, because their mission is importance. So those are the three things that I would set.
Tacey A. Rosolowski, PhD:
Is there anything else you'd like to add, Dr. Dmitrovsky?
Ethan Dmitrovsky, MD:
I just wanted to say thank you for this important endeavor. The fact that we have the confidence as an institution to reflect on our history and to consider our future is very healthy. It is, in a sense, part of the strategic planning process for us to consider where we want to go in the future. We do need to reflect on where we've been. As someone who is a frequent reader of biographies and history, I have a personal appreciation for the value that history has, so that we can learn from history and not to not have what was famously said, "Those who fail to remember history are at risk of repeating it.Now, that was meant about negative examples of history. I do believe there are many positive examples, and we want to learn from the positives.
Tacey A. Rosolowski, PhD:
It's helpful to know what you've done right, so you can do it again.
Ethan Dmitrovsky, MD:
That famous quote has emphasized the downside, but I think it should also emphasize the positive, yeah. Thank you so much for what you've done.
Tacey A. Rosolowski, PhD:
And thank you very much for your time, Dr. Dmitrovsky. I really do appreciate your
Ethan Dmitrovsky, MD:
Good.
Tacey A. Rosolowski, PhD:
your participation.
Ethan Dmitrovsky, MD:
Thank you. I'm sorry that we had a little disjointed few sessions, but thanks.
Tacey A. Rosolowski, PhD:
That's quite all right. And I am turning off the recorder at about ten minutes of 11:00 a.m. END OF AUDIO FILE
Recommended Citation
Dmitrovsky, Ethan MD and Rosolowski, Tacey A. PhD, "Chapter 22: The Next Ten Years: Stewardship and Building A Culture of Care For Faculty and Staff" (2015). Interview Chapters. 657.
https://openworks.mdanderson.org/mchv_interviewchapters/657
Conditions Governing Access
Open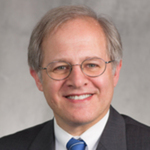 COinS