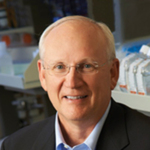 Title
Chapter 14: An Institution Transitions Under a New President
Description
Dr. DuBois begins this chapter by explaining how his role as Provost and Executive Vice President expanded his administrative experience.

Identifier
DuBoisR_03_20181115_C14
Publication Date
11-14-2018
Topics Covered
The University of Texas MD Anderson Cancer Center - Building the Institution; Leadership; On Leadership; MD Anderson History; MD Anderson Snapshot; Critical Perspectives on MD Anderson; Building/Transforming the Institution; Growth and/or Change; Obstacles, Challenges; Institutional Politics; Research; Portraits
Transcript
Tacey A. Rosolowski, PhD:
I jus want to say for the record that today is November 16, 2018, and I'm Tacey Ann Rosolowski. The time is about five minutes after seven, and I'm in the dean's office of the Medical College, at the Medical University of South Carolina. I finally got it right. [laughter] Get all the elements correct. This is my third session with Dr. Ray DuBois, so thank you again, for all the time you've given to this.
Raymond DuBois, MD, PhD:
Oh you're welcome, you're welcome.
Tacey A. Rosolowski, PhD:
And kudos to Anita, for valiantly protecting all this time, which I know is a challenge. I'm actually shocked it worked out as well as it did.
Raymond DuBois, MD, PhD:
No, it's going to happen, yeah.  
Tacey A. Rosolowski, PhD:
You had said that you wanted to make some comments about your experience, how it affected you.
Raymond DuBois, MD, PhD:
I think in retrospect, it's always important to look back and think about everybody at your experiences, where you've been. So I must say that my time at MD Anderson was really important. I learned a lot about how to administer large budgets, how to oversee large groups of employees. I was heavily involved in some of the planning for new buildings and felt like I was completely welcome as a part of that process, and so I got a lot of experience in all different aspects of the institution. In some ways it's like the time I spent at Hopkins, working with Dan Nathans, where I really got deep into basic science and learned how to formulate hypotheses and experiments, and carry those out in a very rigorous way. So, on the management/administration side, I think that was the equivalent at MD Anderson, and I'm really thankful, because a lot of the principles that we put in place, a lot of the issues that we dealt with, with Human Resources and employee management, and all those other things really came in handy at all of the jobs I've done since then, so I'm very thankful for that experience.
Tacey A. Rosolowski, PhD:
Can you summarize some of those takeaways that you felt affected your leadership approach and philosophy?
Raymond DuBois, MD, PhD:
Sure, sure. So, just basic financial planning and management really changed my view of that and how to do that in a much more rigorous way. And then the whole issue, we talked a little bit about this, but campus planning, you know how your campus is now and how you want it to be in the future, and those ideas and principles and how you can impact that. I really learned a lot at MD Anderson dealing with the Faculty Senate. A lot of people don't like that part of the job, but it's very important to listen to what the faculty have to say. A segment of the faculty doesn't really participate in the Faculty Senate, there's another segment that is heavily involved, but you have to listen to all sectors of the group to get a feel for what they think is going right and what they think is going wrong. Sometimes you just have to correct some of the impressions and sometimes you have to change the course of the ship to make sure that you're accounting for all those issues. And then the teamwork at the executive level is really important. I think the give and take and you know, you can't get everything you want, but you have to do what's best for the institution over the long haul. And then the other thing that I learned was dealing with board members is very important for the success of the institution, so I had some close relationships with some of the members of the Board of Visitors and the Executive Committee of that group. They also have their own perceptions about where the institution is going and what success means, and sometimes you have to correct their view of that because they've got it a little off. Other times you have to react to their concerns and make sure that they know that the institution is in good hands and heading in the right direction. On all of those fronts, I learned a lot there and I'm very thankful for the time there and overall, it was a wonderful experience. I made lifelong friendships that are still alive today, so it was really good. I know we talked a little bit yesterday, about applying for the presidency and how that was disappointing, but those things happen in life and you just have to get gritty and get past that and go on.
Tacey A. Rosolowski, PhD:
Well, I wanted to talk about the transition period, after you got the news and Ronald DePinho [oral history interview] was announced as the candidate. Tell me about that time. I actually started at the institution right around that time, so I kind of came when people were anticipating his arrival, so I have some memory of that period.
Raymond DuBois, MD, PhD:
There was a lag time between when it was announced that he was going to take the job and he actually came down and assumed the position, so there was a lot of communications and discussion between me and Ron. Ken Shine was also heavily involved and wanted to make sure that the transition went smoothly.
Tacey A. Rosolowski, PhD:
I'm sorry, I guess I should have asked you this first, just to set some context. Sorry to interrupt. In the course of these conversations, did you get a sense, from Dr. DePinho and from Ken Shine and probably other Board of Regents members that you may have had conversations with them, about what the rationale was for selecting Dr. DePinho.
Raymond DuBois, MD, PhD:
I think it was pretty straightforward. There was a sense in the state, that MD Anderson was an outstanding clinical delivery for cancer care and they had done great things in taking care of patients and doing the clinical mission, but they felt like it was not exactly where they wanted to see it with regard to the science and the impact of that science. We had talked about what my ideas were about that were yesterday, but you know --so I think they felt like here we have this person coming from the Harvard System, Dana Farber, he had made some important discoveries, he had started two or three drug companies, and so extremely successful in that realm, and that would bring an expertise to MD Anderson that we hadn't previously had at that level. So I think that was the thinking and the rationale. You can argue that that probably wasn't a faulty—it wasn't faulty to think that way.
Tacey A. Rosolowski, PhD:
I was wondering too, I mean there was so much interest in developing the research synergy among the various institutions in the Texas Medical Center, and we even mentioned John Mendelsohn's view of perhaps using South Campus as a way of creating an—
Raymond DuBois, MD, PhD:
Incubator.
Tacey A. Rosolowski, PhD:
Yeah. And if maybe they thought Ronald DePinho would bring something that could help jumpstart that. I was just wondering, because MD Anderson is in a large context.
Raymond DuBois, MD, PhD:
No, I think that was—there was a lot of excitement about industry/academic partners, and I think he formed a number of those. I don't know how that all worked out but certainly, if you look at the revenue streams for academic institutions, in the past a lot had come from the clinical care delivered, and that's being eroded by the way reimbursement works and all that stuff. So there's a general trend across the country, to think more carefully and fully about academic/industry partnerships, and developing those in a way that brings an additional revenue stream. So I think that was probably a good rationale. If you looked across the country, some institutions, like the University of Florida, that discovered Gatorade, has gotten quite a bit of revenue from the royalties and everything on that. Then, at the University of Wisconsin, they discovered an anti-clotting drug, Coumadin, and I think they generated a lot of revenue from that stream. So there are these isolated instances where it's really brought a lot of revenue and that stabilized the finances of these institutions. I think it definitely makes sense. On the other hand, MD Anderson is a big place and it has a huge clinical service reputation, so you've got to maintain that and manage that well, to make sure that that's still headed in the right direction.
Tacey A. Rosolowski, PhD:
Now tell me a bit about kind of the first hundred days and then the first 200 days. It evolved pretty quickly.
Raymond DuBois, MD, PhD:
The first hundred days was getting to know each other and trying to understand what the new strategy was going to be. I think one of the things that Ron did do and fairly early on, was to start talking about the Moon Shots Program and how MD Anderson could get more involved in big team science and big projects, to solve major problems, and we already had these centers and institutes where we had put people into teams that were working on personalized cancer medicine and other things. So I think it was a natural kind of conversion, to bring those groups into a larger sort of Moon Shot type project.
Tacey A. Rosolowski, PhD:
What did you think about the research logic, because I know it was very controversial in terms of the benchmarks that researchers were being asked to meet. What's your sense of all of that?
Raymond DuBois, MD, PhD:
Obviously, Tom's differences of opinion about certain things, I think that came later, sort of during the tail end of my time there, but I remember several discussions with Ron and also his wife Lynda [Chin], and they were talking, they were thinking what would be the lowest hanging fruit in order to try to do something that would have the biggest impact, and we kind of all decided that leukemia, since it's a blood-borne malignancy and you can isolate the cells and study them carefully, look at their DNA, and we had a huge leukemia clinical service there that were doing fantastic work, using both clinical research and basic research. So you know, we started formulating the plans to do something big --paradigm changing-- in leukemia. I think as a result of that, they brought in this IBM Watson team, which I didn't really interface with that much. But they were the group that --I think the idea was to bring in some artificial intelligence. I don't know if that platform was the best one, but it certainly was the one that everybody was talking about at the time. I know they eventually formulated some partnerships with IBM Watson, collected a lot of samples and a lot of data on the leukemia patients, but I don't know. I never saw sort of a major publication or anything like that. But the idea, I think was really right on track, because there has been a lot of progress in leukemia, because in a solid tumor, there are multiple different cells present. They all interact with one another and can affect the resistance to treatment or cancer progression in different ways, but with leukemia, those cells are kind of floating around in the bloodstream and they act more as a unit, instead of being influenced by other things. And so the thinking was, if you could really pin down all of the targets and all of the pathways that are involved in the transformation of those blood-borne cells, that you could really cure leukemia. I think that was thinking big and picking a disease that already had made some progress but clearly was one that could be a potential cure.
Tacey A. Rosolowski, PhD:
What were some of the other kind of initial discussions, because obviously, this new president is coming in and is starting to reorganize things. What were you seeing in terms of how the administration was changing?
Raymond DuBois, MD, PhD:
Well, I think there was a big push by Ron and his team, to sort of raise the bar. Ron used this unfortunate phrase that he called "culling the herd," and you know that is another way to look at it, but I think that there was a big push for that. So, some of the criteria for promotion and tenure got raised. I think some of the faculty got upset about that and there was a lot of consternation about that, but the intent, I think, to really heighten the level of science and its impact was a good one. It's just a matter of how you roll that out in a way that everybody can adapt to it and heighten their goals for what they need to achieve, and that's just dealing with people and their reactions to things in a cultural change.
Tacey A. Rosolowski, PhD:
What did you observe about the fit between Ronald DePinho's leadership style and communication style and MD Anderson?
Raymond DuBois, MD, PhD:
I think it was different. It was certainly different than Dr. Mendelsohn's. Dr. Mendelsohn was extremely well liked by most of the faculty. He could relate to them on a personal level and I think they could relate to him, and he did listen. There were several times I remember, when a faculty member would talk to him and raise some concern and he would relay it to me and we would look into it and make sure that everything was in order and that we were treating everybody appropriately, so he did have concerns for individual faculty members. I don't know if Ron ever really developed those kinds of personal relationships. I'm sure for Mendelsohn, it took time for that to happen, because he was there for over fifteen years. I'm sure it wasn't as hunky-dory in the beginning as it was after people did eventually come to trust and really respect what he was doing for the institution. When he came, it was a huge change as well, because he really wanted to elevate the reputation, enlarge the clinical practice, and also deepen our scientific approach and make sure that we're on the cutting edge of everything, and I think that was another culture change. So each time a new president comes on, I think it's a natural transition that happens.
Tacey A. Rosolowski, PhD:
Absolutely. Tell me more, because Ronald DePinho had some difficult times. I remember when I was interviewing, people were comparing him to R. Lee Clark, he was kind of going to lead the institution into this new place, and there was a feeling.
Raymond DuBois, MD, PhD:
I think that was the perspective and I think that's why the Board of Regents chose him, because they thought it was going to be a paradigm changing thing. And he did bring in a large team of people from industry that set up shop on the South Campus, in a much deeper, larger drug discovery effort, and we modeled—we did a bunch of renovations and other things to the South Campus Labs, to model after what industry was doing, to develop a discovery effort.
Tacey A. Rosolowski, PhD:
Like what kinds of things did you do?
Raymond DuBois, MD, PhD:
Well, you know we hired some chemists, and people from Merck who had been in a drug development situation, and so we had to put in a lot of these air flow hoods, so you can do the chemistry and vent off the solvents and everything, so they don't cause any toxic effects on the workers. That was a change in what the plan was for some of that space. They did a bunch of screening, to look for new drugs that affect different targeted areas, and I haven't kept up with it so I don't know how successful that was but clearly, it was a change in the direction of what was going on down there. One of the things I noticed fairly soon after Ron came was he had lots of ideas. He was very excited about having this role and having an impact on the direction of the institution, so he did a lot of talking and tried to explain this to as many people as possible. In meetings, he would sort of dominate the conversation. I think if anything could have been done differently, if he would have just done a little bit more listening, I think it would have been helpful, but I think he was just so excited about what the possibilities were, the resources that MD Anderson had to deploy for these things were pretty enormous and it just was his energy and enthusiasm that sort of took over.
Tacey A. Rosolowski, PhD:
He's clearly deeply, deeply committed to the mission of the institution and very emotionally involved because of his own personal story. It was interesting, in his resignation speech, he talked about the fact that he did not listen. It is kind of a classic mistake, and I've had many, many people say he had that kind of boiling over energy and just didn't.
Raymond DuBois, MD, PhD:
Well, I think that was really the crux of my decision to leave. I could see how some of this was being interpreted by the faculty and others, and so I did have some discussions with Ron. I tried to give him advice about certain things and the way it would be better to do it this way than that way, and I don't think he took my advice seriously. I didn't really know him, we had never had any kind of meaningful relationship, so it's clear that he must have had people that he was—advising him or listening to, but I don't think I was one in particular that he was taking my advice.
Tacey A. Rosolowski, PhD:
I was wondering too, and I wonder what you think about this, I mean the whole kind of culture collision between the Northeastern, Ivy League, and a Texas institution that has a lot of pride in its Texas roots, I mean it truly does.
Raymond DuBois, MD, PhD:
Being a native Texan, I can tell you that Texans always brag about what they've done and they elevate it just a little bit higher than it might be, but that's just the pride coming out. Texas also has a can do attitude that's real and they do put their money where their mouth is, you know they've built some amazing—Rice University is one of the top private universities, and MD Anderson is perennially ranked the number one cancer center in the world and it does have a huge global reach in a lot of different ways. So yeah, I think some Texans thought it was doing pretty well already. But I think people coming from Boston or the Harvard System, they do have high standards and they've obviously achieved a lot in their own situation, so that could have been a clash between cultures there.
Tacey A. Rosolowski, PhD:
And sort of not --again, the failure of listening. You know, what is the culture that I'm moving into and how to fit with it instead of imposing something. I think that was a concern. And I don't know about Texans, with MD Anderson, as they said, it ain't bragging if you done it, you know? [laughter] So, I don't know if MD Anderson is really bragging or inflating.
Raymond DuBois, MD, PhD:
No, there's a lot to be proud of. They've taken care of a lot of the citizens who have had cancer in the state, and you know the prevention group has reached out to all far reaches of all the different counties around. We had always gotten a lot of support from Midland, which is out in West Texas, and so there is a lot of general support around the state.
Recommended Citation
DuBois, Raymond N. Jr., MD, PhD and Rosolowski, Tacey A. PhD, "Chapter 14: An Institution Transitions Under a New President" (2018). Interview Chapters. 671.
https://openworks.mdanderson.org/mchv_interviewchapters/671
Conditions Governing Access
Open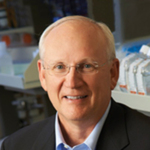 COinS