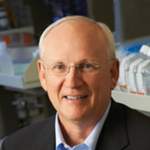 Title
Chapter 17: Advances in Cancer Interruption
Description
In this chapter, Dr. DuBois talks about the latest evolution of his research into cancer interruption. He begins by talking about the process of moving his laboratory from MD Anderson to Arizona, then his rationale of looking at targets of research opportunity in pre-malignant disease. He reviews his previous work on COX-2, then talks about his current work, which uses the approach to target processes around pre-malignant lesions, "making prevention molecular. Dr. DuBois gives some examples and discusses the implications of this approach for prevention.
Identifier
DuBoisR_03_20181115_C17
Publication Date
11-15-2018
Topics Covered
The Interview Subject's Story - The Researcher; The Researcher; Overview; Definitions, Explanations, Translations; Research; Prevention
Transcript
Tacey A. Rosolowski, PhD:
Are you continuing with prevention work here?
Raymond DuBois, MD, PhD:
Yeah, I still have my laboratory and I brought the lab, you know moved it from Houston to Arizona and then back here. The moving here, it caused some delays in some of our research, because we do a lot of research in mice, animal models, and moving the mice from Arizona to Charleston was really pretty traumatic to them, and so it's taken us longer than we expected to get the colony there.
Tacey A. Rosolowski, PhD:
They liked the dryness and the heat. Sorry.
Raymond DuBois, MD, PhD:
They did, they did, they seemed pretty happy out there, so it was quite a shock.
Tacey A. Rosolowski, PhD:
What was the shock?
Raymond DuBois, MD, PhD:
Well, we've learned a lot about husbandry and things like that with mice, and I think for whatever reason, the diet they were getting out there and the diet they're getting here, they've had a hard time adapting to it and we think it's changed their microbiome in their intestines.
Tacey A. Rosolowski, PhD:
Interesting.
Raymond DuBois, MD, PhD:
It's also changed some of the experimental results, so we're trying to figure out exactly what's going on there.
Tacey A. Rosolowski, PhD:
What is the research that you're doing right now?
Raymond DuBois, MD, PhD:
We're continuing to look at potential targets of opportunity in premalignant disease. There's this whole area emerging called "cancer interception," that really started being talked about in 2008, 2009 era, and so instead of just studying the changes that occur in a fully transformed, stage four cancer, we're trying to understand what happens very early on, when for example, in the intestine there are polyps that transform into a cancer. We want to know what happens between the benign stage and the fully transformed stage, so we're studying it at a much earlier time span. We have found some potential targets of opportunity there. I had always been interested in how aspirin and other NSAIDs, reduce risk of cancer, and we're finding that what happens when you take these drugs is it changes the type of immune cells that are present in these premalignant lesions, and it lessons the chance that they're going to be converted into a full blown cancer. We just actually had a paper under review at Science Magazine for the past three weeks. I was contacted just a couple of days ago, that they've decided not to accept it.
Tacey A. Rosolowski, PhD:
Bummer. [laughter]
Raymond DuBois, MD, PhD:
We're going to have to rework it and send it to another. We'll get it published somewhere but you know that's just the whole way the process works.
Tacey A. Rosolowski, PhD:
It's the process, yeah. Did they say why?
Raymond DuBois, MD, PhD:
They thought it was great work. They just felt like they have limited space. They publish, you know astrophysics and climate change and all this other stuff, so they can only take one or two biomedical papers per issue. They felt like ours just didn't reach the level that they expected for that kind of journal. So I don't know why they were so excited about reviewing it, but they could have told us that.
Tacey A. Rosolowski, PhD:
Yeah, before editors.
Raymond DuBois, MD, PhD:
But that's the way things go and we'll get it. In fact, we've already reworked it and put it in another format and we'll send it in to another journal soon.
Tacey A. Rosolowski, PhD:
We didn't talk about the prevention work at MD Anderson. Were there high points from that, that you wanted to talk about?
Raymond DuBois, MD, PhD:
I've been funded for this work for twenty-five years, I mean it's something that I've been involved in. It started off with the discovery of the cyclooxygenase-2 gene that we did at Vanderbilt, and continue to try to understand what the role of that pathway was, and so we've just continued that work and have gotten more details about why it has a role in cancer progression and how works and why it's an important target for opportunity, especially early on, at the stage where we could try to prevent things from happening.
Tacey A. Rosolowski, PhD:
I'm actually going to close that door really quick, because I know that their voices will read. This little guy is very sensitive.
Raymond DuBois, MD, PhD:
Yeah, they must be coming in.
Tacey A. Rosolowski, PhD:
It's amazing, how sensitive these recorders are. I'm sorry to interrupt you.
Raymond DuBois, MD, PhD:
No, no, that's okay. I've also taken on more of a national role in this, so I'm vice chair of the Scientific Advisory Board for the Stand Up to Cancer Foundation, and I've convinced them to start funding so called cancer interception projects, and so we funded Anirban Maitra at MD Anderson for interception of pancreatic cancer, and these grants are pretty significant. They're anywhere from $10- to $15 million, and he's really made some headway and we're excited about his work. Other prevention grants, in lung cancer and others, so it's really taken off, and I've gotten more involved in the fundraising enterprise for that foundation and it's been a great group of people, very dedicated, and I'm really excited that they're now doing to be funding projects that are focused on more early stage cancer and prevention. And then just recently, I was asked to be the editor in chief of the cancer prevention research journal for ACR, and I've taken on that role. In fact, I had a conference call yesterday after we talked, about how we're going to sort of change the focus of the journal and make it more focused on cancer interception in the future, and we're probably going to change the title of the journal as well. So that's exciting and to have an impact on a field like that, as an editor and chief of a journal.
Tacey A. Rosolowski, PhD:
Well it's kind of cool because when you entered the field, this was a new arena of research.
Raymond DuBois, MD, PhD:
Right, right.
Tacey A. Rosolowski, PhD:
And now you're kind of embarking on an evolution of a new approach here, with cancer interception, that's sort of neat.
Raymond DuBois, MD, PhD:
Right, right. I'm real excited about it and I've also started getting more involved in talking with the political leaders, you know the legislators in Washington. As part of my role with AACR, I meet with them on a regular basis, so I'm trying to get more energy and enthusiasm there. They've already increased the budget for the NIH a few years in a row so that's really good, and I'm just trying to get them to sort of synergize with this prevention effort.
Tacey A. Rosolowski, PhD:
What is your observation about why prevention in general is kind of hard to get traction, you know in institutions.
Raymond DuBois, MD, PhD:
Yeah, it is. It's always been a little touchy-feely, and the reason I say that is because we know --and there's really good data to support this statement-- that we can prevent over 40 percent of cancer, but a lot of that is with don't smoke, don't drink too much alcohol, get regular exercise, have a healthy diet and avoid sun exposure. All those things that people just feel like you're nagging at them about, so they don't like to listen to that. What we're trying to do with this whole interception concept is make it more molecular and understand what things are changing when you make those changes, so that we can measure that and show people, well look, this pathway went completely away when you exercise twenty minutes a day, four or five days a week, it really has an impact on the tumor microenvironment or the number of premalignant lesions or whatever. So that we can show, using science, that this is really having an impact. There may be other potential things that we could add or subtract from the diet, or even chemo preventive agents that could be designed to help with that process, so that's why it's important to do the molecular research. But we want to make it a lot more scientific than social and behavioral, and hopefully that will have an impact. I think it's—you know, when you talk to a hardcore cancer researcher about prevention, they just say, what are we going to do to try to get somebody to stop smoking, it's impossible. They're going to eat McDonald's regardless of what we tell them. So they just sort of throw up their hands and go back to working on the late-stage lesions. So we need to do more science and there is an effort now --and NCI has come onboard, to do, like they did the Cancer Atlas Genome Project-- we want to do a premalignant genome project, to look at all the signaling and genetic changes in this premalignant lesions. They're on the skin, they're in the intestine, there are premalignant lesions in the breast cancer arena and others-- and really provide funding to understand that process a lot better, and then tie that in with some of the behavioral and social science that's been looking at how those behaviors affect cancer risk.
Tacey A. Rosolowski, PhD:
This is sort of a technical question, but there has been this transformation of the understanding of cancer from one disease to multiple disease and to changing disease, and do premalignant lesions also have kind of transformational properties genetically?
Raymond DuBois, MD, PhD:
Mm-hmm.
Tacey A. Rosolowski, PhD:
They do?
Raymond DuBois, MD, PhD:
Yeah, they already have some. Some have mutations in the Ras pathway, and some have other changes in epigenetic pathways, that affect their malignant potential, and so that's actually a great question because what it brings up is that, what we're doing now for prevention is sort of one size fits all: don't do this, don't do that, whatever. What we're finding is that people, even though we call it the same premalignant lesion in different people, it's different. So in addition to the interception concept, we also need to personalize the advice that we give to individuals, on how to prevent cancer, because if they had a lot of family members who had pancreatic or colon cancer, they're automatically in a different risk category and they need to be a lot more suspicious about developing the disease and doing things in a prescribed way that reduces their risk, that somebody who has a normal family history, you wouldn't need to prescribe something like that. So we have to be a lot more personalized. We have to understand the changes in the immune system that occur, that allow—usually the immune system goes in and attacks the premalignant cells, gets rid of them, and whenever the premalignant lesion fends off the immune system, what has changed or what's going on there that prevents the immune system from doing its job, and then once the immune system is sort of shielded from those lesions, then they can progress at a much faster pace or become more fully transformed without being killed by the T-cells and other natural killer cells.
Tacey A. Rosolowski, PhD:
So probably in that morass of complexity is the response to those people who say well, I smoked for thirty years and never got cancer, and I eat McDonald's every day.
Raymond DuBois, MD, PhD:
They were just lucky because the array of mutations or whatever they developed, didn't cause them to go over the deep end.
Tacey A. Rosolowski, PhD:
Right.
Raymond DuBois, MD, PhD:
But most of the time, it really does cause cancer to develop, and so if we can have the molecular correlates that we can show the patient, look you know, you have these lesions, your panel here looks very serious, and if we don't do something, you're going to really develop into a full blown cancer, we're more likely to have an impact on all those other things that we know decrease the risk, instead of just telling them to stop smoking or eat a Mediterranean diet or whatever.
Tacey A. Rosolowski, PhD:
Well, that's a really exciting arena to be involved in.
Raymond DuBois, MD, PhD:
Yeah, you know I've been working on it for a long time and hopefully, through the journal and through some of the funding that we're doing with Stand Up to Cancer, we can have a bigger impact.
Recommended Citation
DuBois, Raymond N. Jr., MD, PhD and Rosolowski, Tacey A. PhD, "Chapter 17: Advances in Cancer Interruption" (2018). Interview Chapters. 674.
https://openworks.mdanderson.org/mchv_interviewchapters/674
Conditions Governing Access
Open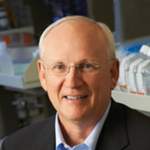 COinS