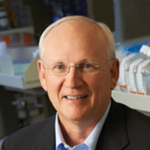 Title
Chapter 18: Final Comments on Leadership and Retirement
Description
In this chapter, Dr. DuBois shares general views of leadership. He notes that, in his view, a seven to ten year tenure is sufficient and he envisions himself working for a foundation or as a chief scientific officer after he reaches that limit. He offers his advice to individuals who aspire to executive leadership, again stressing the need for physician leaders to train for administration and in finance.
Next, Dr. DuBois underscores the need to develop a pipeline of leaders in healthcare who have emotional intelligence and can truly lead. He notes that the traditional criteria of research success is not sufficient for picking leaders for institutions today. He uses the example of the Mayo Clinic to demonstrate a very effective institution culture that builds good internal leadership.

Identifier
DuBoisR_03_20181115_C18
Publication Date
11-15-2018
Topics Covered
The Interview Subject's Story - Overview; Leadership; On Leadership; On the Nature of Institutions; Institutional Processes; MD Anderson Culture; Working Environment; Institutional Mission and Values
Transcript
Tacey A. Rosolowski, PhD:
Yeah, very exciting. Well, I don't even know if I dare ask you if you have plans for retirement, because you just sound like you're having way too much fun.
Raymond DuBois, MD, PhD:
Yeah. You know my wife said, don't ever think of it, but at some point you do, you're definitely going to retire, but the good thing about working in academics, it's not manual labor or anything, so as long as you can think clearly and come up with good ideas and teach or whatever your contribution is, you can keep going. So I don't have plans. I mean I always thought I would work until the age of seventy or so, and I'm sixty-four, but I don't have any definite plans. I don't want to be the dean forever, that's for sure. I think, like I said, seven to ten years term is enough for anybody, and it's always important to bring on the next person, let them use their energy and expertise to have other impacts on the institution.
Tacey A. Rosolowski, PhD:
Do you have a sense of what you would want to do next, after that kind of magic period when you think yeah, they need a new person here in this role.
Raymond DuBois, MD, PhD:
Yeah, yeah. Well, it will happen at some point. I don't know, I mean I really enjoyed working with some of the foundations, like Stand Up to Cancer. I'm still involved heavily, in the American Association for Cancer Research, so I'm president of the foundation board for that organization and I've helped them raise money for the programs they do as part of the society. I don't know. The thing about academic medicine is that things change and new opportunities arise that you don't expect and you just have to keep an open mind about that. I don't know exactly what it would be, but certainly, you know being a chief scientific officer for something or playing a role in helping lead some foundation effort to support science, or even continuing my own work --I think one of the things that I could do, after stepping down from a job like this, is to refocus the efforts on the laboratory and even set up a real serious cancer prevention program here, at a place like MUSC or somewhere else.
Tacey A. Rosolowski, PhD:
I wanted to ask you just a final kind of leadership question, which is you know, if you had somebody sitting in your office who said to you, I really want to target executive leadership as my career goal, what are some bits of advice you would give that person?
Raymond DuBois, MD, PhD:
I think early on, if they're really interested in that, I think they need to take some sort of leadership academy or workshop, to really understand what skills are required to be effective. You have to develop a really good skill for listening to people, and not just you know looking at them, but really trying to decipher what they're saying and what it means, and then acting on that and not just saying oh, it's just another whiner or something. So you really have to have active listening and then come up with a strategic plan for how you think being in that kind of role would have an impact. Whenever you interview for these jobs, that's what they're going to want to know. They're going to want to know more specifics about what you would do and how it would change the course of the institution. And then, in addition to that, now I think some sort of masters degree in administration, health administration or business administration, would really be helpful. When I was at Vanderbilt, I did take sort of an executive MBA course, that was part of the Business School, and these folks would come over after hours or on the weekend, teach us basic finance and personnel management skills and stuff like that. At the time I thought it was kind of stupid, but I think it really did help to understand some of the things that need to be done to manage all those things. It's important for them to understand how to manage conflicts, because a lot of faculty and clinicians have conflicts with the nurses or with each other, or other things, and it's really important to really hone your skills on resolving those conflicts, because if they don't get resolved they're just going to cause problems later on. And then you have to put in some long hours, because problems arise at times that don't include the eight to five kind of schedule, and so a lot of times on the weekend or even in the evenings, I'm talking to individuals or dealing with other issues, to try to solve them,. You just can't do that from eight to five only, it extends into other working hours.
Tacey A. Rosolowski, PhD:
I'm thinking about some conversations I have had with people at MD Anderson, who observed that for a long time, the tradition at that institution was to promote into leadership, the person with the thickest CV, not necessarily with this list of skills, and that's traditionally, I mean clinicians, and I'm thinking about clinicians because of MD Anderson's mandate that a president be an MD.
Raymond DuBois, MD, PhD:
Right.
Tacey A. Rosolowski, PhD:
Traditionally, that's just not included in the training of an MD or a PhD for that matter.
Raymond DuBois, MD, PhD:
Right. No, no, I didn't learn any of that when I got my PhD or my MD, so I think it's time for us. I even had discussions with Dr. Mendelsohn about this when I was at MD Anderson. I think it's time for us to pick leaders that can really lead, not so much because they can do the most number of experiments or get the most number of papers, but there has to be sort of this emotional intelligence, to be able to deal with people in institutions and know what to do when. You have to have a personality that can adapt to all kinds of challenges. If you're too rigid, it just won't work, or if you're too lackadaisical, it won't work. You have to have a certain amount of involvement, you have to be able to give people some space and let them try to accomplish their jobs and obviously if they don't, you need to intervene and make sure that it happens, but you just can't be hovering right over them like you are with your lab assistant, looking at the data as it comes off the computer every minute of every day, because that is just not a good management style. That is going to engender the type and quality of people that you want working in the organization. So it is interesting, because I think traditionally, in academic medicine, whoever got the most grants or had the most publications always got promoted and took over the department or whatever the organizational unit was. But we really are at a critical time and we're going to have to pick leaders that have other skills. They can also have those qualities but other skills that enable them to really engender respect and real leadership.
Tacey A. Rosolowski, PhD:
And it can also be, and I've talked to so many people who did focus for a long time in their careers, on the research, but then when they got promoted realized wow, I have to take on—I do have to learn a new set of skills, I have to take on a different kind of identity at this moment because being a leader is a different space.
Raymond DuBois, MD, PhD:
Skill set, yeah it's a different skill set.
Tacey A. Rosolowski, PhD:
A totally different skill set.
Raymond DuBois, MD, PhD:
One of the reasons I kept working, kept my laboratory going, is I really enjoy that part of the enterprise. It also allowed me to understand what all the other investigators are going through when they try to get their animal approval or their IRB, or whatever it was, because I was going through the same processes. I could understand where those complaints are coming from. I don't think it's possible to have a busy practice, a research lab, and then a huge administrative burden. You've really got to pare that down, and so I really made my laboratory a lot smaller than it was when I left Vanderbilt, because I have time to deal with five or six people in the lab, but I don't have time to deal with twenty-five or thirty people. I think you just have to modulate all the things you do, to enable you to be successful in these administrative roles.
Tacey A. Rosolowski, PhD:
I guess I have one other question about MD Anderson. Actually it was Bill Murphy that pointed out that in industry, CEOs tend to have a lifespan of about five years, four years.
Raymond DuBois, MD, PhD:
That's true, that's true.
Tacey A. Rosolowski, PhD:
And MD Anderson has always been different, because of the long tenure of the presidents. Do you see that as—do you think that Ronald DePinho being there for five years has kind of broken that pattern and maybe brought MD Anderson in line with what the model of other academic medical centers and other industries is doing right now?
Raymond DuBois, MD, PhD:
I think what you trade off on is stability for a changing leadership, in some of those situations. There's so much pressure in the business world to make sure the stockholders are happy with what's going on, and so there's modulations in the stock that they try to throw the CEO overboard every so often. It's a little bit of a different system, but I think you could have too long of a tenure. I mean clearly, Lee Clark had a huge tenure there and had a huge impact and I think when it started out, it was a fairly small operation, and so it was easier to manage. Then as it got bigger and bigger, it was probably more of a challenge for him to do all the things that he was doing in the first ten years there. It's become more of a business operation, so I think as we talked about yesterday, I think there is an ideal time of a leader being in place, and it's somewhere between seven and ten years. Five years is probably on the early side, but it's within that range of activity. A good example of this is at the Mayo Clinic. The Mayo Clinic often promotes internally for people who lead their departments or divisions, just because of their culture is so unique, and they have a really good internal leadership program that tries to bring people up who have the best skillset. Their term is seven to eight years, and then sometimes they do re-up it, but their CEO just turned over because he had finished a longer term, and they just feel like, from their experience—and you know, the Mayo brothers were in charge for like fifty years or something, but they've really evolved to more of a shorter term leadership model. I think it depends on how well it's going and how stable the institution is, and if there's a change in the—some big change in the way healthcare is delivered or the way research is done. It's probably not a bad idea to bring in somebody who has got other skills and can adapt to that better. And then there's also a lot of political and other issues that come to play in all those decisions. These Board of Regents turnover and then the new people want to have their imprint on things, and one way to do that is to get a new leader of a particular institution.
Tacey A. Rosolowski, PhD:
This is certainly a subject of conversation now at MD Anderson, because Dr. Pisters has taken over, there's been a huge reorganization administratively, and everybody is like okay, how long is this going to last? You know, I mean everybody is wondering, have we broke a pattern?
Raymond DuBois, MD, PhD:
And that's really a good point, because nobody really thought about that before. I certainly didn't even think about it when I took the job with Dr. Mendelsohn because it's been such a stable institution. I guess my big mistake or whatever, is I didn't think about what would happen to me if there was a new president. It really does have an impact. This was a discussion we had—now, I'm on the Council of Deans for the American Association for Medical Colleges, and we have a Council of Deans meeting two times a year, and one of the people got up and talked about challenges and issues that really are life changing. He was the dean at a medical school, doing really well, got one of their clinical specialties in the top ten rankings, and he was going over to the president's office to talk about that. That's what he thought he was going over for, and a new president had come in and just said, you know he's making a change and won't be needing your services any more. He had, from his previous institution, somebody he wanted to be head of the Medical School. So you know it can just change your life in a split second, and I just never—I guess I wasn't smart enough to anticipate that and certainly live through it and learn from it, but that abrupt leadership change changes a lot of things, and I am concerned about the structure, the organizational structure of MD Anderson. I've had discussions with some of the faculty and I think they have concerns about the place, that sort of the academic mission is now, it seems much lower down in the institution and they're just concerned about what the long-term impacts of that are going to be.
Tacey A. Rosolowski, PhD:
Well, it is interesting, I mean you talked about the impact of changing the title from chief academic officer to provost, and now the division has been effectively—I mean has been reorganized, but renamed. There's no Academic Affairs at all, it's Education and Training.
Raymond DuBois, MD, PhD:
Yeah. I think and a lot of those people have left the institution or been redeployed, and so it remains to be seen, how that evolves, but if I were a faculty, I would be a little bit concerned, because that position used to report to the president and now it reports somewhere much lower in the organization, or lower in the organization.
Tacey A. Rosolowski, PhD:
Yeah, I was wondering about the messaging, and I haven't talked to anybody about this, interviewed them about it but certainly renaming the entire set of roles, Education and Training makes a very direct link with the mission areas. So there is that in terms of messaging but yeah, the governance structure has really altered reporting.
Raymond DuBois, MD, PhD:
Yeah, so in my day, when I was reporting to Dr. Mendelsohn, if I had an academic concern or whatever, it went straight to the president. Now, I don't know how it trickles up to that level, and that's going to be interesting, to see how it evolves. Every institution goes through changes and adapts to those changes, and a lot of the time it's a healthy process. Sometimes mistakes are made, but I think an institution like MD Anderson is so strong, it has such a tradition, that it will be able to withstand whatever these tweaks are and come back to functioning in a really good way, so I don't have any long-term concerns about it. If I were on faculty, obviously you'd talk about these things at the coffee pot and wonder where things are going, and I think it does signal to people you're trying to recruit, if you're in an area that involves the academic mission, how important your role is perceived by the leadership.
Tacey A. Rosolowski, PhD:
Is there anything else you'd like to add?
Raymond DuBois, MD, PhD:
Well, you know, thanks for doing this. I think it's been interesting for me to sort of relive some of these things and talk about them. But you know, everybody thinks that when you're in an academic career, that somehow the institution owes you something or should do something for you, and I think a lot of people sort of misperceive that that is not the way the institution usually thinks. The institution as a whole is an entity that doesn't always take what you perceive as the number one mission for the thing. So I think what happens to some faculty is they just assume the institution is going to do whatever is in their best interest. That just doesn't always happen and you can't take that personally because that will just make you a very unhappy person and unproductive person. You have to just go on with your career and continue, but I think that's one of the common issues, is this misperception by some of the faculty that the institution is there to sort of serve them in some way.
Tacey A. Rosolowski, PhD:
It's a macro entity. [laughter]
Raymond DuBois, MD, PhD:
It's an organism that has its own course and life, and it's led by boards and presidents and stuff like that, that have a lot of other things they're worried about dealing with.
Tacey A. Rosolowski, PhD:
Right, yeah. That's a comment people have made, that every time they've gone up a level, been promoted, they basically see an entirely different institution.
Raymond DuBois, MD, PhD:
Right.
Tacey A. Rosolowski, PhD:
Yeah, it is a macro thing. Well it's really been a pleasure talking to you.
Raymond DuBois, MD, PhD:
Yeah. Thanks for doing it, thanks for coming all the way to Charleston.
Tacey A. Rosolowski, PhD:
Oh gosh, well.
Raymond DuBois, MD, PhD:
We finally got some sunshine today.
Tacey A. Rosolowski, PhD:
I did get—look at this, it's all clear, yes it cleared up. No, it's been really great. I wanted to make sure you had an opportunity to say everything you wanted to say while the recorder is on, so if there's anything else.
Raymond DuBois, MD, PhD:
Well, you know again, I really had a great experience at MD Anderson. It's a wonderful institution, it still is a wonderful institution, and great, really dedicated people there that they're so blessed to have, and hopefully they'll just continue and be successful. I really am an optimistic person. I like to try to energize with optimism, instead of like the glass is half empty. It's important to have a positive attitude as you go through all aspects of your career. You know, I've had some great experiences. It was unfortunate I wasn't chosen as the president of MD Anderson, but I got to run this really fun Biodesign Institute in Arizona, and meet a whole new set of people and get involved in structural biology and physics and engineering, that was just a tremendous amount of fun. Now, I'm back at an academic medical center and I really enjoy working with students and faculty, and trying to increase our level of productivity and reputation, and we also have unbelievably dedicated faculty here that have been here for a long time and really want to see the institution continue to grow and prosper.
Tacey A. Rosolowski, PhD:
Well, it's been a pleasure hearing your story. [Ray laughs] No it has.
Raymond DuBois, MD, PhD:
Great.
Tacey A. Rosolowski, PhD:
You had a big grin on your face when you were talking about Biodesign, so it sounds like it was a great sabbatical.
Raymond DuBois, MD, PhD:
Oh, it was my sabbatical basically and it was fun.
Tacey A. Rosolowski, PhD:
Yeah, yeah, very much fun, very much fun. Well thanks again so much.
Raymond DuBois, MD, PhD:
You're welcome and safe travels.
Tacey A. Rosolowski, PhD:
Thank you. And for the record, I'm saying I'm turning off the recorder at ten minutes of nine.
Recommended Citation
DuBois, Raymond N. Jr., MD, PhD and Rosolowski, Tacey A. PhD, "Chapter 18: Final Comments on Leadership and Retirement" (2018). Interview Chapters. 675.
https://openworks.mdanderson.org/mchv_interviewchapters/675
Conditions Governing Access
Open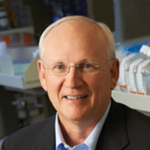 COinS