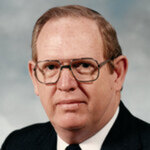 Title
Chapter 12: MD Anderson and Other Texas Medical Center Institutions
Description
In this chapter, Dr. Bowen talks about research at MD Anderson, the development of MD Anderson's brand and reputation, and its overall role within the Texas Medical Center. He also discusses the important "inter-institutional collaboration" that goes on here in Houston and "the constant exchange of ideas and sharing of training efforts."
Identifier
BowenJM_01_20000327_C12
Publication Date
3-27-2000
Interview Session
Topics Covered
The Interview Subject's Story - Overview; Overview; Beyond the Institution; Collaborations; Understanding Cancer, the History of Science, Cancer Research; The History of Health Care, Patient Care; The MD Anderson Brand, Reputation; MD Anderson Impact; Research
Transcript
Louis J. Marchiafava, PhD:
One question that came to mind was, of course, it is all part of the greater medical center complex . . . Is there a well-defined role between the hospital, the other hospitals in the Texas Medical Center campus and M. D. Anderson? Is there somehow a coordinated effort with the hospitals?
James M. Bowen, PhD:
That is a good question, and the answer is that the role has been fluid over the years, as I have been able to perceive it. Now, if you look at M. D. Anderson's evolution and growth through kind of a historical eye, there was a time when cancer patients did not have a lot going for them. If surgery failed, some hospitals had a radiotherapy capacity -- many did not. And so, it was in everybody's interest -- the patient's, the physician at a non-cancer hospital, and of institutions like M. D. Anderson to refer that patient to an institution that specialized in cancer, where some three quarters of those patients became involved in one respect or another in a research protocol. But, good research ultimately becomes practice. And that is nowhere truer probably than in two areas where the Texas Medical Center has world prominence. One is in cardiovascular repair and the other one in cancer treatment. And with M. D. Anderson, research became practice over the years. And things that were considered very experimental in the early 1960s are now standard practice, with a very, very high potential for cure with most forms of cancer. So, the result of that is, is that most institutions that were not doing a lot of cancer treatment in the older days are now hiring oncologists and having their own cancer units. And that evolution is nowhere more visible than it is in the Texas Medical Center, because, now, St. Luke's has its own big oncology program, Methodist has its own big oncology program. Hermann, being such a strong UT affiliate, has much more of a coordinate oncology program with M. D. Anderson than the other institutions that are more independent. But there is, in fact, exchange in coordination between all institutions in the Medical Center and this institution. And that has been going on for a long time. There was a remarkable, wonderful pediatric oncologist at Texas Children's Hospital in the early days of my appointment at M. D. Anderson named Don Fernbach. And when M. D. Anderson mounted its huge pediatric leukemia program under the leadership of Dr. Grant Taylor and his team, there was obviously the opportunity for competition for patients and for other things between Texas Children's leukemia group and M. D. Anderson's pediatric leukemia group. And probably, there was a little bit of competition, and perhaps some rivalry there. But what was more remarkable was the constant exchange of ideas and sharing of training efforts, things of that sort. So, one of the things that is somewhat unexpected, particularly given the profit strains that exist in medical institutions now, is that there is as much coordinate effort as there is. M. D. Anderson's oncology program is not as unique in the Medical Center as it was 20 years ago, but there is still a coordinate program, still referral going on, still exchange of ideas and technology, and I think that until cancer cures are routine, that kind of coordinate effort will probably continue, because no one has all the answers.
Louis J. Marchiafava, PhD:
There is a cancer center and I cannot, for the life of me, think of the name of it but you will know it. It is located at St. Joseph's.
James M. Bowen, PhD:
Yes, Dr. Stehlin's group.
Louis J. Marchiafava, PhD:
That's right.
James M. Bowen, PhD:
You know, Dr. Stehlin trained and was on the faculty at M. D. Anderson for many years.
Louis J. Marchiafava, PhD:
No, I didn't know that.
James M. Bowen, PhD:
St. Joseph's needed an oncology group and he wanted to pursue a specific line of science. And as far as I am aware, it is very good science. Dr. Stehlin, for years, attended our seminars. We had numerous research projects with his basic science unit.
Louis J. Marchiafava, PhD:
He specializes in melanomas, doesn't he?
James M. Bowen, PhD:
Yes. But the group down there broadened. They developed a small but very, very potent basic science program and their so-called nude mouse program, the immunologically tolerant mouse colony that was developed down there is one of the best in the world. And some of the work that has come out of there is some of the seminal work that has been done in that field. I don't know what the statistics are now but there was a time in my career at M. D. Anderson where it was pointed out that M. D. Anderson was seeing 2,000 new patients . . . I am sure the number is much bigger than that now . . . 2,000 new patients in its clinic every month, and we had a bed capacity that was some 85-95% full at all times. And yet, we were seeing about 13% of the cancer in Texas. So, the bad news is, is that then and now, there is more than enough cancer to go around. And what all of these institutions are doing is working independently and together to try to do themselves out of a job as far as cancer is concerned. I will be happy when they do it. Dr. Clark always used to say at our staff meetings, "Let's get the cancer problem out of the way so we can go onto something else." But, you know, there is still plenty to do, unfortunately.
Louis J. Marchiafava, PhD:
Well, it doesn't take even a layman to realize that it is extremely complex.
James M. Bowen, PhD:
In terms of the academics, the Texas Medical Center is a remarkable example of interinstitutional collaboration. If you just take my own career as one minuscule example, I had teaching appointments not only at Anderson and the graduate school, but at the dental school, at Texas Women's University School of Nursing, and at the Texas Medical Center combined program for medical and cytotechology, which was affiliated with Baylor. So, there just in my one small area, there were five institutions involved and in coordinate programs. And I was just one of many faculty who were doing that. So, institutional cooperation is extensive, but it is also very independent.
Recommended Citation
Bowen, James M. PhD and Marchiafava, Louis J. PhD, "Chapter 12: MD Anderson and Other Texas Medical Center Institutions" (2000). Interview Chapters. 687.
https://openworks.mdanderson.org/mchv_interviewchapters/687
Conditions Governing Access
Open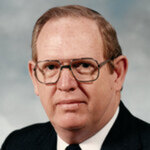 COinS