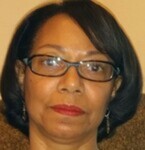 Title
Chapter 04: Making a Commitment to Oncology Nursing
Description
In this chapter, Dr. Ecung explains how she decided to focus her career on oncology nursing despite her first reservations. She explains how she first took a job (after graduating in 1977) as a floor nurse at MD Anderson, caring for patients with testicular and breast cancer. She shares stories of working with patients and describes why she found it so difficult that she left after a year and a half.
Publication Date
9-21-2016
Topics Covered
The Interview Subject's Story - Professional Path; Professional Path; Inspirations to Practice Science/Medicine; Influences from People and Life Experiences; Joining MD Anderson; Human Stories; Offering Care, Compassion, Help; Patients; Patients, Treatment, Survivors; Cancer and Disease; This is MD Anderson
Transcript
Tacey Ann Rosolowski, PhD :
Yeah. So tell me about the next step. You graduated in '77? You got your BS.
Wenonah Ecung, PhD:
Mm-hmm. Graduated in '77, went out looking for a job. Like I said, I thought I was going to gravitate towards cardiovascular nursing. And at that time, we, recent grads, you had your choice, especially being down here in the medical center. You had your choice of jobs. And I'll never forget when II had interviewed at several places, but when I interviewed at Anderson, the Director of Nursing, Mandy Blanco, interviewed me. And she said, "Well, I have one opening, and it's on the hardest floor that we have here in the institution." And she went down that path. And I remember saying to her, "Well, I'm up for a challenge." And that was what drove me towards taking the position at Anderson and building a career in oncology. That was the first step. There was definitely a second step. But that was the first step. So I ended up on the floor, it was called 8LP, and it had testicular patients on one side and breast patients on the other side, and we would go between the two. That's where I started out on, 3:00 to 11:00. And Cathy Meshaw, who had been in the Research class with me, was a nurse on the floor, Suzanna Cruz and Rebecca Garcia were the three that took me pretty much under their belt and decided for whatever reason, we were to be the foursome, the force to be reckoned with. And they mentored me. Cathy spent time with me, as well as Suzanna and Rebecca. As I was studying for the boards, they would quiz me on things. It was justI don't know. I've been blessed. And that was just another blessing.
Tacey Ann Rosolowski, PhD :
Why was that floor considered to be so hard?
Wenonah Ecung, PhD:
I never asked her why. I know just working there, there was the perception that women are very needy
Tacey Ann Rosolowski, PhD :
You mean as patients?
Wenonah Ecung, PhD:
As patients. And they were half, 50 percent of the floor. I didn't find that. I found that whether it was the breast patient on one side or the testicular patient on the other side, I think what most impressed me is, we were just all there fighting for the same reason. That was life. So I don't know why she considered it the most challenging floor. I don't know whether it was the physicians, which I developed great relationships with, but they were tough. And they expected a lot from nursing. You pretty much became their partner. That could be the reason why. I didn't work the other floors, so I don't know.
Tacey Ann Rosolowski, PhD :
A couple of questions. First, I've heard it said over and over again, and I've interviewed people, that it's hardit can be hard to attract professionals to oncology nursing.
Wenonah Ecung, PhD:
Mm-hmm. [affirmative]
Tacey Ann Rosolowski, PhD :
So maybe you could talk a little bit about that? And also, why you began to embrace it.
Wenonah Ecung, PhD:
Well, I think attracting professionals to oncology, you're having to move through what they've heard about working with cancer patients. Now, I think being young and coming straight out of school, I hadn't heard things, so I didn't have a basis for comparison. So for me, working with oncology, other than it being oncology, wasn't going to be any different than working with the cardiovascular patient. I think the reality is, once you start working with the oncology patientor this is what happened, this became my reality. I found it very difficult. I wasat that point in time, I was 20 and 21. And I had folks that were 18 and 19. How many years later, and I can still remember it. But they would be with us for eight, nine months at a time. We would celebrate birthdays and we would celebrate Christmas. And then sometimes, their family didn't make it, and we were there holding them as they took their last breath. And I can remember that to this day. And at 20 and 21, that got to be a little bit too much for me. So I thought, I can't do this anymore. So I left. I left after being there a year and a half, two years. And I drove back to San Antonio, and I told my mother, "I cannot do that anymore. I can't do it anymore." And I stayed home until January, and then I went back. I actually terminated employment, then I went back after talking to her. And I applied back at Anderson for an outpatient position. So I was inpatient, and I applied for an outpatient position. I was offered it, and it was an area that had been without leadership for four months. I've always been an organized person. So when I went in, the area was in such disarray. Staff were constantly leaving, and I went in and I literally organized the area. And I'll never forget, Dr. Burgess, Andrew Burgess came up to me after four months, and he said, "If you want to apply for the"I don't know what they were calling it, Head Nurse or Nurse Manager position at the time, he said, "I'll support you." And that was my first thought of, okay, I'll do that. And he did. And I got the position. And that was Developmental Therapeutics, which had multiple disciplines within it. And I stayed there a number of years, getting to know the physicians, coming to realize I'm working with a group of world-renowned individuals; Kenneth McCredie, Michael Keating, Andy Burgess, Evan Hersh in Immunologyeach in their own discipline. What was different was that I was still young, but I was at the beginning where I was seeing patients come, and they could leave and go home. Or, they would come, they would go inpatient, and I kind of missed what would happen on the inpatient side. I'd see them again when they came outpatient, which was some semblance of health.
Tacey Ann Rosolowski, PhD :
Why did you comeI'm sorrywhy did you come back to MD Anderson? Why didn't you just say, wait a minute, I can't do the cancer route.
Wenonah Ecung, PhD:
Well, I actually did. And I went toat that time, it was Hermann. It wasn't called Hermann Memorial, or Memorial Hermann. It was just Hermann Hospital. And I worked their Medical Intensive Care forI think it was a period of several months, maybe four months, four or five months. And I'll never forget, one night we had a young lady, and she was early teens, not too much younger than I was, who had overdosed with pillsdidn't work, then proceeded to try to hang herselfdidn't work, then cut her wrists. I remember as we performed CPR on her, resuscitated her. They assigned me to her. I remember when I was gavaging her, I remember thinking, oh my God, you've just attempted to do everything you possibly could to end your life. And I've come from a place where people were doing everything they possibly could to save their life. And that was the moment I made the decision, I'm going back [to MD Anderson]. That's who I am. That's what I want to be [--an oncology nurse]. So I guess there was a period of me maturing, if you would.
Tacey Ann Rosolowski, PhD :
Now, just so I'm clear, when you were first hired at MD Anderson, you were in inpatient. So that's actually kind of different. The departmentsyou were kind of working in those two areas.
Wenonah Ecung, PhD:
Areas. Mm-hmm. [affirmative]
Tacey Ann Rosolowski, PhD :
Okay. So when you came back, and this was as the Nurse Clinician II, I guess, in late 1978?
Wenonah Ecung, PhD:
Yes.
Tacey Ann Rosolowski, PhD :
Okay. So when did you first start with MD Anderson? That would be '77?
Wenonah Ecung, PhD:
So I graduated in December of '77, so that would have been when I started with Anderson. Yeah. I graduated in December of '77.
Tacey Ann Rosolowski, PhD :
And so you were with the institution for just a few months?
Wenonah Ecung, PhD:
So I was with the institution a year and a half before I left.
Tacey Ann Rosolowski, PhD :
Okay.
Wenonah Ecung, PhD:
So '77, so then '78. So it would have been in '78 that I would have left.
Tacey Ann Rosolowski, PhD :
Okay.
Wenonah Ecung, PhD:
Okay.
Tacey Ann Rosolowski, PhD :
And so then you came back in late, late '78?
Wenonah Ecung, PhD:
[ ] Came back in early '79. [ ] I wasn"™t gone very long.
Recommended Citation
Ecung, Wenonah B. PhD and Rosolowski, Tacey A. PhD, "Chapter 04: Making a Commitment to Oncology Nursing" (2016). Interview Chapters. 692.
https://openworks.mdanderson.org/mchv_interviewchapters/692
Conditions Governing Access
Open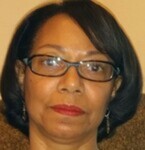 COinS