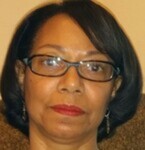 Title
Chapter 08: A New Role as Clinical Administrative Director: Instituting Multi-Disciplinary Care
Description
In this chapter, Dr. Ecung tells the story of taking on the role of Clinical Administrative Director (in 1996). She begins by talking about the interview process, which took place during a difficult period of her life. She then talks about her responsibility to build multi-disciplinary care teams as the institution went to a "one stop shopping" model. She also talks about the effects of this "huge change" on faculty, nurses, and on patients. She also notes that at the time other cancer centers were discussing this change, but MD Anderson took the step of instituting it and "became the way" of organizing care.
Next she notes that she has always had "great nurses" who wanted to "do more than put a patient in a room." She talks about the interview process she used to select nurses. She also recalls her Master's program, where she began to understand her administrative philosophy.
Publication Date
11-3-2016
Topics Covered
The University of Texas MD Anderson Cancer Center - Building the Institution; Leadership; On Leadership; MD Anderson History; MD Anderson Culture; The MD Anderson Brand, Reputation; Building/Transforming the Institution; Multi-disciplinary Approaches; MD Anderson Impact
Transcript
Tacey Ann Rosolowski, PhD :
Okay. Well, I was kind of going off my notes, but it seems like the way I've organized things maybe isn't the most efficient way to tell the story. So what do you want to tell me about next in terms of the movement of your major role?
Wenonah Ecung, PhD:
So I think the Clinical Administrative Director was the right direction to go.
Tacey Ann Rosolowski, PhD :
Okay.
Wenonah Ecung, PhD:
So again, that's when multidisciplinary care, one-stop shopping for the patient, everybody re-interviewing for their jobs, and I was fortunate enough to be, if you will, I guess, "hired" into the role. That was a critical time for me. I remember vividly because I went through 21 interviews for the role. It was in December, it was around Christmas. My mother had just been diagnosed with pancreatic cancer. I was very angry that I was having to interview with so many people, although I have to say, it was probably misplaced anger, because all the people I was interviewing with, they were all very supportive of me. But I was also dealing with my mom being diagnosed with pancreatic cancer at that time. And I saw it as a huge imposition, because I would be at home with her, and I would be called in just on the spot to go and interview with someone.
Tacey Ann Rosolowski, PhD :
Who were these people you were interviewing with?
Wenonah Ecung, PhD:
I had to interview with the Vice President for Ambulatory Operations, I had to interview with all the faculty chairs that were going to be housed in the Sarcoma Center, which meant I had to interview with Dr. Raph Pollock, I had to interview with Gunar Zagars, who was the chair of Radiation Oncology at that time, specifically for Sarcoma. Robert Benjamin, he had Medical Sarcoma. Raph was Surgical Sarcoma. Donna Sollenberger, those are the ones that come to mind right away. I remember with Dr. Zagars, Gunar Zagars, I remember feeling resentment during the interview, but I remember telling myself, okay, if this is how he wants to do it, this is how we'll do it. And what I mean by that is, it was obvious he did not want to interview me. It was obvious he felt he didn't have time for me. So he told me if I wanted to interview with him, I'd have to walk with him. And as heI'm not really sure where we were going, but he was very tall, very long stride. And I remember literally running to keep up with him as he would throw out questions, and I'd answer them. I remember thinking, okay, if this is how you want to do it, this is how we'll do it. So that was how my interview with him went. But I guess they alllike I said, they were all supportive of me. I know Raph, Dr. Pollock, I think had somebody else in mind. But after the interview, I ended up being the person offered the position. And he was very supportive after I entered the position. Yeah.
Tacey Ann Rosolowski, PhD :
So tell me about the changes that took place with this one-stop shopping reorganization.
Wenonah Ecung, PhD:
Yeah. So that was the first time, we had all the disciplines in one center. So the patient no longer had to go to Station 55 to see Medical Sarcoma, and then StationI think it was 82 [corrected 1980] to see the surgeon. They got to come to the Sarcoma Center to see every specialist in Sarcoma. So one of the first things, in setting up, before we opened the doors I did was take the concept of this primary team and broaden it. So I identified work rooms that would have surgeon, Medical Oncologist, Radiation Oncologist, all in the same workroom, and their nurse. I didn't have the clerk in the room. The clerks were decentralized throughout the area. So the nurses had aagain, they were still assigned to a primary physician. And they were assigned to a primary physician. The clerks were assigned to a primary team. So Karen knew Dr. Pollock was her physician, Dr. Pollock and Karen knew that Ada was their clerk. Ada got to know the schedules of those patients, the preferences and desires of not only Dr. Pollock, but Karen. So the teams really came to rely on each other. So that was one of the first things I did, I made sure that everybody was in close proximity so that communication could take place. Then we identified a conference room that the faculty and nurses could congregate in when they needed to share information, ask questions. They also knew they could go from one workroom to the other to do that. We developed planning conferences where anybody and everybody that touched the patient would meet from 4:00 to 5:00, I don't remember which day of the week. But we had planning conferences several days of the week, where everybody would meet, including the social workers, folks from physical therapy, all the disciplines [--pathology, radiology, oncology, surgery, medicine, diagnostic radiology, etc.--] would congregate. And all new patients would be presented at this conference. And anyone that had input would provide input at that time. So that was huge for the patient. And then afterwards, a team would go in and see the patient and share with them the feedback from all the disciplines coming together in terms of the direction, or the diagnosis [ ] and the plan that they would like to take with the patient.
Tacey Ann Rosolowski, PhD :
I'm trying to figure out how to ask this. Was therethis sounds like an enormous change.
Wenonah Ecung, PhD:
Mm-hmm. It was.
Tacey Ann Rosolowski, PhD :
And was it controversial? What were the reactions? How did it change the atmosphere and culture?
Wenonah Ecung, PhD:
We weren't the only ones.
Tacey Ann Rosolowski, PhD :
I know you weren't.
Wenonah Ecung, PhD:
That this happened. So for faculty, yes, there was suspicion in the beginning. Why are we having to do this? I can say for the Sarcoma Center: [we] put systems in place to make sure we were listening to the things that weren't happening, [ ] that weren't happening as quickly as they should. I had a communication board. If a faculty member ran into any problem, he could write it on the communication board that was front and center in the back of the Center. I had a nurse assigned to the communication board. If it was something as simple as, "The lightbulb under this desk is out." It went on the communication board, and you had an immediate turnaround. That nurse was empowered to call physical plant to call somebody up to get that lightbulb changed. So we put systems in place to help people adjust. And I think over time, well, I know over time, they did. You look puzzled.
Tacey Ann Rosolowski, PhD :
No, I'm just really trying to get my head around it. I mean, there have been so many stories that people have told about the collaborations that would take place at the institution across disciplinary boundaries, from, really, the beginning of the institution.
Wenonah Ecung, PhD:
Mm-hmm. Mm-hmm. This just made it easier. That's all.
Tacey Ann Rosolowski, PhD :
Right. It's like an incremental thing. Obviously, the people who were engaging in these collaborations, very frequently, were self-selected. They had a mindset to do it. There were certainly other folks that were, like, no, I'm not going to do that. So suddenly it's a decision in the institution that this is
Wenonah Ecung, PhD:
The direction.
Tacey Ann Rosolowski, PhD :
The way it's going to be. So I'm just trying to imagine what kinds of shockwaves, were there people who suddenly decided, hmm, MD Anderson is not where I should be? Or
Wenonah Ecung, PhD:
I don'tI recall people not being offered the position, so that decision was made for them. I don't recall anybody saying, I refuse to participate. This is just another concept coming down the pipe, anotherand I don't want to do it. I don't remember anybody opting out like that.
Tacey Ann Rosolowski, PhD :
What was the impact that you saw on patients?
Wenonah Ecung, PhD:
In terms of physical, there was certainly less travel time, going between centers. You suddenly had the physicians right there talking to each other. [ ] From a cost perspective I'm not sure this benefitted the institution. But you had a patient visiting in an exam room, and you would have the Medical Oncologist and the surgeon going in at the same time, whereas before, we would have had two charges for that. Now, you gotand these are just examplesyou've got Dr. Benjamin and Raph Pollock both going in to see the patient simultaneously, and presenting this concerted front of, here's what our thoughts are. And here's how we want to do it. Can you imagine being a patient and knowing not just one, but two of these guys are here talking to me about this? I think it had a tremendous impact on the psyche of the patient.
Tacey Ann Rosolowski, PhD :
And did you feel thatwhat sort of path did that put the institution on?
Wenonah Ecung, PhD:
Well, I think it put us front and center in terms of other academic medical centers, other cancer centers. MD Anderson became the way. And I'm proud to say that. Everybody talked in terms of multidisciplinary care, and defined it the way we were defining it. We became the benchmark for multidisciplinary care.
Tacey Ann Rosolowski, PhD :
And so when did this changethis change took placein '93 was when thethat's when you took on the
Wenonah Ecung, PhD:
Around '96.
Tacey Ann Rosolowski, PhD :
Ninety-six, it was effected.
Wenonah Ecung, PhD:
Right. And prior to that, I actually took on the role in '96. I know there was a period where we actually went through team building sessions, if you will, with the faculty we were going to be working with. Sure, if I had been working Medical Sarcoma, I really knew that side of the disease really well, but I didn't know Surgical Sarcoma. I certainly didn't know Radiation Sarcoma. So I remember we put on a Saturday event where all the nurses, all the physiciansthere was an expectation that you attend, and we had different presentations from the different disciplines, basically teaching. They were teaching what to expect, what to look for, what that side of the disease was all about. I remember organizing that, and what really stands out for me that people seemed to like, I remember going down off of Washington Avenue to the warehouse there and getting fortune cookies. I had them put in every fortune cookie, when you break it open, it was your fortune: "Sarcoma Center is your fortune." (laughter) So that was a surprise.
Tacey Ann Rosolowski, PhD :
That's cool. That was cool.
Wenonah Ecung, PhD:
Yeah, it was cool.
Tacey Ann Rosolowski, PhD :
So what was the impactI mean, we've talked about the impact for patients. What did you see changing among the nurses who were participating in this?
Wenonah Ecung, PhD:
Oh, I think they wereit's just like previously when we were separated. Dr. Benjamin, he knew his nurse and her value. But he came to appreciate not just his nurse, but the nurse that had been working on the surgical side, and her value. So you saw a lot of openness to teaching them about the other aspect of the discipline, and simply appreciating how broadly that nurse could function. So, yeah, I do believe that nursingI know nursing benefitted from that. But I've always had a special group of nurses work for me, in terms of wanting more than just putting a patient in a room and taking vital signs. They saw it as their career, not just a job.
Tacey Ann Rosolowski, PhD :
Yeah, you look very contented with that.
Wenonah Ecung, PhD:
Yeah, yeah.
Tacey Ann Rosolowski, PhD :
It sounds like you were pretty careful about who you picked, though. I mean, you were talking about that last time.
Wenonah Ecung, PhD:
Mm-hmm. So they'reof course, we look for people, the movers and the shakers, the ones that were really knowledgeable. So I would always identify the nurses up front, going through resumes. They'd have an initial interview with me, pretty much where I would set the tone in terms of what we were looking for. But in addition to that interview, there was always a panel of nurses that would interview any incoming nurse, and I did that for a couple of reasons; one, not only was it important for the person to fit with me, but they weren't going to be working beside me every day. They were going to be working with their other friend nurses. So it was important that they fit with them. So that was a huge part of the interview. Perhaps more important, or just as important, I felt like if I could place you, have you interview with the panel, the panel buys into you, what I saw was that that group of nurses was going to ensure that you were a successful nurse. They weren't going to let you fail. You were, from the beginning, you wouldn't be alone. So when the panel bought into you, they were buying into, we're going to ensure your success in this area.
Tacey Ann Rosolowski, PhD :
Sounds like you've got a pretty good read on how groups of people work, and that whole team building perspective. Where did you kind of get that intuition, or any experiences from past work?
Wenonah Ecung, PhD:
No, Anderson was mywell, Anderson was my first truly professional job. I think it just goessome of it has to do with when I was in school working on my master's in Nursing Administration. And I remember one of the courses that stood outthere were a couple of coursesbut one of the courses that stood out is where we had to really put in words our concept of what it meant to be a nursing administrator. And I think that was where I synthesized that it really couldn't, shouldn't be about me. It had to be about the team that I was working with. And as long asthe way I wrote about it, and the way I envisioned it then and tried to live it was, if I would take care of my nurses the way I wanted them to take care of the patients, then we'd all be headed in the right direction. So that was how I saw my job, was to take care of them, their job was to take care of the [patient]. I had to be as good with them, and be the role model with them, for them, in terms of what they were to be for their patient. [ ] It wasn't about any one of us, ever. It was about our patient. I think I was just fortunate enough to have faculty around me that also believed in that, was very giving faculty.
Recommended Citation
Ecung, Wenonah B. PhD and Rosolowski, Tacey A. PhD, "Chapter 08: A New Role as Clinical Administrative Director: Instituting Multi-Disciplinary Care" (2016). Interview Chapters. 696.
https://openworks.mdanderson.org/mchv_interviewchapters/696
Conditions Governing Access
Open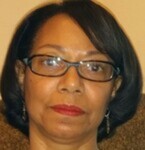 COinS