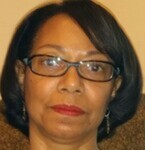 Title
Chapter 09: Period of Transition for a Leader
Description
In this chapter, Dr. Ecung talks about a period of transition she went through in her focus on leadership. She begins talking about an MD Anderson-sponsored leadership development program she attended, then shifts gears and explains how Dr. Charles LeMaistre invited her to chair a group of classified employees tasked with interviewing candidates for the new presidency of the institution. She notes that this role gave her visibility among staff outside of medicine; she also recalls lessons learned, illustrating with an anecdote about how she had to handle an awkward moment during an interview with Dr. John Mendelsohn. She notes that these experiences prepared her for leading larger interdisciplinary teams.
Dr. Ecung then returns to her original story about her leadership training, telling a story about how she intervened as a bridge builder when Dr. Mendelsohn and Dr. Todd Pritchard got into an argument about mentoring.
This set the stage in which Dr. David Callendar asked her to interview for the role of Associate Vice President for Clinical Programs. She explains that Dr. Barbara Summers (oral history interview) was chosen for the position. She tells a story of how she demonstrated her support for Dr. Summers in her new role: Dr. Summers eventually asked her to lead the Clark Clinic Renovation project, her second major opportunity for exposure to executive leadership. [Dr. Ecung's husband, Ramone, comes in briefly at the end of this chapter.]
Publication Date
11-3-2016
Topics Covered
The Interview Subject's Story - The Administrator; Leadership; On Leadership; Mentoring; Understanding the Institution; Evolution of Career; Professional Practice; The Professional at Work
Transcript
Tacey Ann Rosolowski, PhD :
Very, very devoted to patient care. Where shall we go next to tell your story?
Wenonah Ecung, PhD:
So after spending time as the Clinical Administrator/Director for a number of years, I attended a leadershipI was in a leadership program, and it was offered through MD Anderson. And part of the program was, we had to identify a project. And the projects were identified in teams. And the team that I worked with identifiedour project was going to be mentoring. And we were trying to help administrators and faculty understand what a mentoring program would look like. So I remember we were at the Houstonian, and it was kind of the finale, where we got to present to the president who, at that time, was Dr. [John] Mendelsohnsomething that happened before that, and it just hit me. So I'll need to come back to that.
Tacey Ann Rosolowski, PhD :
That's fine.
Wenonah Ecung, PhD:
But I think one of the other turning points in my career, I was actually the Nurse ManagerI was Nurse Manager for Station 55, and [Charles] "Mickey" LeMaistre was the president of the institution. And he was getting ready to step down. And they were interviewing for, they were beginning to develop a process for interviewing for the next president of MD Anderson Cancer Center. And somehow, I don't know how to this day. What I do remember, as I was driving down Greenbriar, I was on my way to work. And Dr. LeMaistre's assistant called me. And I can see her face, and I can't remember her name, and that's awful. She called me and she said, "Wenonah, the president would like to speak with you. Do you have a moment?" I was, like, "Well, of course." I was at the stop light of Greenbriar and Holcombe. I said, "Yes, I have a moment." And he came on the phone, and he asked me if I would lead a classified group of staff in interviewing and helping to choose the next president of MD Anderson Cancer Center. So of course, I said, "Yes." So that was a major turning point, because now it was placing me outside the boundaries of nursing. My boundaries had been nursing and faculty/physicians. It was placing me in a space where I had to work with other disciplines; not just work with them, but lead them, develop what we were going to do as this classified committee. And I had Physician Assistants, I had classified staff from all disciplines on that committee.
Tacey Ann Rosolowski, PhD :
What does that mean, a "classified committee"?
Wenonah Ecung, PhD:
It was a committee of classified staff. Not faculty, not administrative staff, they were classified staff. Now, they were usually supervisors and directors, but nonetheless, they were classified.
Tacey Ann Rosolowski, PhD :
Interesting. Okay.
Wenonah Ecung, PhD:
So that was a turning point for me, in that it gave me visibility outside of medicine, if you will, with others. So I led that committee. I was the one that sat at the table, when everybody had to go around, and this is with faculty, with administrators, after we had interviewed all of the candidates for that position, I was the one who had to speak on behalf of that group [regarding] why we were choosing who we were choosing. So that really opened up exposure to MD Anderson and others for me. It's my exposure to them, and their exposure to me.
Tacey Ann Rosolowski, PhD :
Did you have awhat kind of relationship did you have with Dr. LeMaistre that he tapped you, or
Wenonah Ecung, PhD:
That'sthat'sI don't know to this day.
Tacey Ann Rosolowski, PhD :
Oh, okay.
Wenonah Ecung, PhD:
That's what I was saying. I didn't have a relationship with Dr. LeMaistre. I wouldn't have even known that he knew my name.
Tacey Ann Rosolowski, PhD :
Interesting.
Wenonah Ecung, PhD:
So there had to be a circle where it came up, and he trusted whoever his advisors were, and he went with me. All I can say is that it turned out to be a very pleasant experience for me. He was one of the most genuine, one of the warmest individuals I've ever had the pleasure of working with. I recall walking into the room with all these folks that were on the Board of Visitors, wealthy individuals, executive leaders. And here I was, just classified staff. And I remember him walking up to me and taking me and introducing me to people, as if I was somebody. So I'll just never forget that feeling. That feeling. So that was a turning point for me. So now I guess I should pivot back to
Tacey Ann Rosolowski, PhD :
Well, actually, before we go back to that other instance, I wanted to ask you, was there anything about that experience? What did it teach you? Did it give you new perspective, kind of as a leader, and as a person functioning within this complicated place?
Wenonah Ecung, PhD:
I think the biggest moment there was when I knew we hadand it was Dr. Mendelsohn. He was interviewing, and one of the things I had asked people to do was, we wanted to make sure we covered all areas, specific areas. So each member of that panel was tasked with a specific question. So we knew the questions ahead of time that we were going to ask, and who was actually going to ask them. And when we had a panel member ask Dr. Mendelsohn about diversity, he went to an immediate response, and he started talking about rats in his lab, and I remember looking around my panel, and I could just see their eyes, like, oh my God, how do we redirect himhow do we get him towe were talking about people. And he went on and on, and I sat there, and I realized it's my responsibility to help him understand the question, to help him pivot back to what we werewhat the member was asking. And so I thought, well, I'm not going to interrupt him, I'm going to let him finish. And I did. And I remember saying, "Well, Dr. Mendelsohn, in addition to that, what do you think about" And then he realized himself that he had gone down a path that wasn't the path we were looking for. And he immediately began speaking to diversity among individuals. So I think that was a learning moment for me, realizingI had been used to the responsibility of having folks work together. But for me, the stage was different. It was bigger. And suddenly, all eyes were looking to me to help correct this curve ball we had been thrown.
Tacey Ann Rosolowski, PhD :
And get out of an awkward moment.
Wenonah Ecung, PhD:
An awkward moment was what it was, right.
Tacey Ann Rosolowski, PhD :
Letting everybody save face.
Wenonah Ecung, PhD:
Right. Without him being humiliated. And that was important to me, that he not feel, "Well that was dumb." You know.
Tacey Ann Rosolowski, PhD :
Yeah. Well, that's the kind of thing if it happens over and over can poison an interview process. Yeah.
Wenonah Ecung, PhD:
Mm-hmm. So it went well.
Tacey Ann Rosolowski, PhD :
Yeah. Were there other kind of lessons learned during that whole process? Did you make some coalitions with people?
Wenonah Ecung, PhD:
Oh, I did. It was the beginningI didn't realize it at the time, but it was opening the door for me to lead much larger interdisciplinary teams, because I was, at that point, everybodyI had them do an evaluation of the process afterwards, what did we do well? What did we do that could have been better? What would you have done different? And I think they all appreciated the leadership, my leadership, with them on that committee. So I did develop allies as a result of that, people sharing they really enjoyed working with me, they'd love to work with me in the future. I know Todd Pritchard, who was the Physician Assistant, that was my beginning moment of knowing him, and that lasted throughout my experience there. So yes, yes. But I think it opened the door to when I was Associate Vice Presidentno actually, it was before I became Associate Vice President, which I think was the test to becomeit was the second test to become Associate Vice President. But I think it opened that door for me. I don't know if you want me to talk about that, or?
Tacey Ann Rosolowski, PhD :
Well, why don't we go back to the moment where you kind of started telling the story.
Wenonah Ecung, PhD:
Okay. Okay.
Tacey Ann Rosolowski, PhD :
You can go back, maybe finish that.
Wenonah Ecung, PhD:
Okay. So that was, I thinkso we were at the Houstonian. I'm going back to, I've been in this leadership training, we had this project, our project was mentoring. And this was the day that we were to present to the president, who now was Dr. Mendelsohn. And our group, it was a group of four, five of us, and we had Dr. Mendelsohn there. We had several of the leukemia physicians there, Dr. Karp was one of the leukemia physicians there. And we were in the midst of presenting, and each of us had a part to present. And we were in the midst of presenting. And then Dr. Mendelsohn and Dr. Karp got into this reallyI should also say David Callender was there, and at that time, David Callender was the Physician In Chief. Dr. Mendelsohn and Dr. Karp got into this really weighted discussion that piqued, and became argumentative over what mentoring was. And it became obvious to me that we, my team, we were getting ready to lose our entire project because they were in such disagreement with each other. And I remember finding myself, my voice, hearing it just out of nowhere, saying, "Excuse me, excuse me, but if I could say" And at that point I had their attention. I said, "What I'd like to say is that you both are saying the same thing. You're coming at it from different ways, but what I hear Dr. Mendelsohn saying is" And I said, "And what I hear Dr. Karp saying is" And I said, "So really, the paths aren't as divergent as they may sound. And afterwards, I remember out in the hallway, David Callender came up to me and said, "I'm going to have this Associate Vice President open. I'd like you to interview for it." And that was it. He was off. So that wasI think he watched me in that meeting, had no idea of who I was, really. But he watched what I did in that meeting. And as a result, his interest was piqued in terms of the possibility of me functioning in that position. So he did end up having an Associate VP position, I did interview for the position. I went through a host of interviews for that position, with all the division heads, some in a panel, some separately. That was at the same time that Barbara Summers was also interviewing for the position. And there were other people interviewing. It came down to Barbara Summers and I were forwarded to him as either one of us would be viable candidates. Ultimately, he made the decision for Barbara to be his Associate Vice President. So that sent me back to theBarbara and I had been peers; she was a CAD, I was a CAD. So suddenly I was back at the table to where, now, she was his Associate Vice President. He's leading the CADs, and we're reporting not to her, but indirectly to her. So I had a decision to make, just like I would tell people, you have a decision to make. Either you want to stay and support the new kid on the block, or you need to go. And I made the decision that I wanted to support Barbara in the role. So I remember in making that decision, I called her up, and I invited her to lunch. And I remember sharing with her how much I did enjoy working with her, but that I wanted her to knowthe main reason for the lunch was I wanted her to know that I was there to support her, that we had competed fiercely, I think we had learned things about each other. But the main thing was, I was there to support her. Then
Tacey Ann Rosolowski, PhD :
What was her reaction?
Wenonah Ecung, PhD:
Pleasant, welcoming, receiving, trusting. And then a couple of years later, and I'm pretty sure Barbara was the one, he needed awe were going to renovate the Clark Clinic. And this wasn't a nursing renovation, this was an institutional renovation. And Barbara was charged with the project. Barbara knew she was not a detailed-oriented person. Barbara is a big-picture thinker. Barbara is not an organizer. So Barbara tapped me to do that. And of course, I said yes. So in that, I was reporting directly to Barbara on.
Tacey Ann Rosolowski, PhD :
Now, your role with the Clark Clinic?
Wenonah Ecung, PhD:
I was the lead person to facilitate the renovation of the Clark Clinic, which meant I formed the first committee of 43 interdisciplinary individuals from across the institution, and this included police, it included Facilities, it included nursing, it included pharmacy. It included everybody and anybody that was going to be involved in touching a patient. And it culminated in a presentation to Barbara and Dr. Callender on what our recommendations were. It was a project that took a little under a year to lead and come up with the recommendations. And so I think that was the second test. So Barbara now had been the Associate Vice President for a couple of years. So I think that was the second test, exposure, to David Callender. The first had been the Houstonian event. And then the second was this. At the same time that that project was endinghave you met my husband? [Ramon Ecung enters briefly]
Tacey Ann Rosolowski, PhD :
I think we did last time, but I'm ashamed to say I don't recall your name. I'm very
Wenonah Ecung, PhD:
Ramon. Ramon Ecung Ramon.
Tacey Ann Rosolowski, PhD :
Ramon.
Wenonah Ecung, PhD:
And Tacey.
Tacey Ann Rosolowski, PhD :
Good to see you again, Ramon. Ramon Ecung Okay. Nice to see you, Tacey. Okay, I'll leave you guys alone.
Tacey Ann Rosolowski, PhD :
We're chatting, yes. (laughter)
Wenonah Ecung, PhD:
Let's see.
Tacey Ann Rosolowski, PhD :
You were talking about this was the second instance in which you were brought to David Callender'syeah.
Wenonah Ecung, PhD:
Exposed to David. Yes. Oh, so the project was ending, successfully ending in terms of the renovation of the Clark Clinic. But there was an executive change being made with the Chief Nursing Officer at that time, who was John Crosby. So I didn't really know the inner workings of why that decision was made, but what I did know was that Barbara was going to be asked to, on an interim basis, at least step into that position, and possibly interview for it on a permanent basis. And I remember at eight o'clock one night receiving a call from Barbara. And you know, she was, "Hello, how are you? Is this is a good time?" "Yes." She said, "Would you mind speaking with my boss?" I said, "Your boss?" She said, "My boss." I said, "David Callender?" She said, "Yeah." I said, "Sure." So he got on the phone and he said, "First go-around, you weren't my Associate Vice President. But how would you like to be it the second go-around?" And I remember standing in my entrynot this housesayingand I don't know why I did this, or where it came from, I said, "Sure." I said, "But I just want you to know I'm not going to go through any additional interviews." (laughter) And I remember he laughed. And he said, "No, you wouldn't have to." And so that's how I became his Associate, when Barbara moved into the Chief Nursing Officer, the VP for Nursing and Chief Nursing Officer role.
Tacey Ann Rosolowski, PhD :
Right.
Recommended Citation
Ecung, Wenonah B. PhD and Rosolowski, Tacey A. PhD, "Chapter 09: Period of Transition for a Leader" (2016). Interview Chapters. 697.
https://openworks.mdanderson.org/mchv_interviewchapters/697
Conditions Governing Access
Open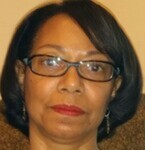 COinS