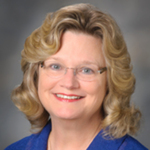 Title
Chapter 06 : Early Research Studies
Description
In this chapter, Dr. Elting talks about research studies she conducted just after receiving her DrPH. She worked on two emerging types of infections (alpha streptococcal infection and pseudomonas maltophilia) and explains how here research was constructed to enable her to draw solid conclusions about infection risk factors.
Dr. Elting notes that she conducted this research with Dr. Gerald Bodey's research money, then explains that she was able to get an independent grant to study how to effectively present data from clinical trials so clinicians would understand and use it. She designed a study using comparing the use of numbers versus pictures in communicating information about drug toxicities and patient responses. It was clear that pictures worked best, and Dr. Elting's conclusions were adopted at many other institutions. Dr. Elting notes that MD Anderson has always been "behind the curve" in adopting medical records systems.
Identifier
EltingL_01_20150219_C06
Publication Date
2-19-2015
Topics Covered
The Interview Subject's Story - The Researcher; The Researcher; Discovery and Success; MD Anderson Culture; Devices, Drugs, Procedures
Transcript
Tacey A. Rosolowski, PhD:
About that, okay. And so what were you doing during that period?
Linda S. Elting, DrPh:
I was doing all that I had been doing previously, running the program in the department, and managing the research nurses, and additionally, doing my own research and trying to get a grant and become independent, and that sort of thing.
Tacey A. Rosolowski, PhD:
What was the research that you were focusing on?
Linda S. Elting, DrPh:
Most of the research that I was producing was epidemiology of infections, as the research I was doing as a first author. I did a case control study and some work on two emerging new kinds of infections that got some press, and were highly regarded.
Tacey A. Rosolowski, PhD:
What were those?
Linda S. Elting, DrPh:
There was one, at that point we considered alpha streptococcal infections as mostly contaminants, but we started seeing patients who seemed to have a real infection from them, and we were losing patients from what appeared to be a variation of toxic shock syndrome. And so I did an epidemiologic investigation in the hospital of all the cases, and was one of the first to publish on that as a new clinical entity. So that was a milestone for me to get a high-profile paper.
Tacey A. Rosolowski, PhD:
Whatnow, you said that you had this belief coming out of your doctoral program that you asked better questions.
Linda S. Elting, DrPh:
Yeah.
Tacey A. Rosolowski, PhD:
So how was your question better, leading to this important high-profile study?
Linda S. Elting, DrPh:
So everything that had been reported so far on that and the plan for reporting from MD Anderson was that somebody in infectious diseases who had seen five cases was going to write a paper about them. So I got Dr. Bodey to agree that I could do it instead, and so I got all of the cases at MD Anderson, went to where they were, we looked at all of their risk factors, and by having the whole population, not just five cases, we could draw conclusions about the risk factors. And we could put together a very good clinical picture of how the problem presented, so you could identify it early and give treatment early. With the other one I looked at, what was then called pseudomonas maltophilia, and has changed names about four times since then, but somebody was going to write a report, a case report about, gee, we saw this weird infection in two patients. But by getting all the cases, and going there and actually culturing the environment and culturing the sinks in various places, we found an index case, we found the risk factors and we found the reason that it washow it was transmitted, and how we could do a better job of preventing it in the future, or identifying it early.
Tacey A. Rosolowski, PhD:
I think when I interviewed Dr. Bodey, he talked to me about that study.
Linda S. Elting, DrPh:
Yeah. (laughs)
Tacey A. Rosolowski, PhD:
I remember pseudomonas and I remember him describing the sampling
Linda S. Elting, DrPh:
Uh-huh. Yeah.
Tacey A. Rosolowski, PhD:
of all of these different areas. Yeah. How interesting.
Linda S. Elting, DrPh:
Yeah. So that was the research I was producing, and I was producing that on his dollar.
Tacey A. Rosolowski, PhD:
Mm-hmm?
Linda S. Elting, DrPh:
He was paying my salary and he would, you know, pay for any stuff that I needed. But I needed a grant. So my first grant was from the Higher Education Coordinating Council to look at how to visualize clinical trial data. And so I had put clinical trial data into a database, but we were havour problem was, we were doing a lot of work on brand new anti-fungal agents. And some of them were pretty toxic, but we would never know about it until the end of the study, because we'd have one patient here, and one patient on another floor, and another patient over here. And then there'd be a month and nobodynobody saw all those patients.
Tacey A. Rosolowski, PhD:
Hmm.
Linda S. Elting, DrPh:
So there wasn't anybody who was putting it together on a daily basis. So I designed a database system to have all of that clinical trial information just dump into there automatically, which allowed us to make reports on a weekly basis of new toxicities as they came up. So the project was to look at response and toxicity from the system, which was called "Bugman,"(laughs) and the pictures were little pictures of bugs. And they were red if they were gram negative and blue if they were gram positive, and they had an X across them if they died, and they had pictures of toxicities around them. And I did a randomized trial of handing a clinician, who was supposed to be monitoring the study, a table of results, or a picture of bugs. And we timed them, and we determined how they best got the data quickly and efficiently, and understood it. And the pictures were the best. And it was a grant. So once you have one grant, then you can get more. But it's that first one that's so hard to get. And it gave me a little bit of money and a little bit of breathing room on my salary so that I could start moving forward.
Tacey A. Rosolowski, PhD:
Mm-hmm. Now, what was the impact of that study? I mean, did it change how communications happened here at MD Anderson?
Linda S. Elting, DrPh:
It's like a lot of things. It was like a whole lot of things that you do. It was implemented at a whole lot of other places. (laughs)
Tacey A. Rosolowski, PhD:
You're never a hero in your own land!
Linda S. Elting, DrPh:
No. And in reality, MD Anderson's computer systems are still not such that they could accommodate such a thing. You know, we've always been behind the curve in the electronic medical records business, and in the clinical trial record business. So we're still behind the curve, it's not used here. But it was implemented at a lot of places around the country, and got some notice here and there at some meetings.
Recommended Citation
Elting, Linda E. DPh and Rosolowski, Tacey A. PhD, "Chapter 06 : Early Research Studies" (2015). Interview Chapters. 710.
https://openworks.mdanderson.org/mchv_interviewchapters/710
Conditions Governing Access
Open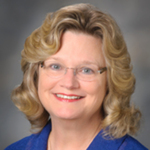 COinS