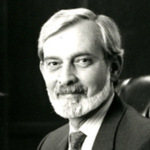 Title
Chapter 15: The Division of Radiation Oncology
Description
Dr. Cox describes challenges that he faced in developing the Division of Radiation Oncology. a change in attitude toward buying new equipment greatly helped move the Division forward. He describes a communication gap that existed with Ken Hogstrum, Chair of the Department of Radiation Physics (who focused on education over patient care and research), a problem resolved when Dr. Cox removed him. Dr. Cox describes some of the changes that took place as Dr. Hogstrum and a number of his supporters left, emphasizing that the individuals recruited to replace them shared his goals of developing the technological base of the Division as well as the 'research portfolio,' which went from effectively no research to over a million dollars of research funding. Dr. Cox ends this segment with comments on his administrative approach.
Identifier
CoxJ_03_20130423_C15
Publication Date
4-23-2013
Interview Session
Topics Covered
The University of Texas MD Anderson Cancer Center - An Institutional Unit; Controversy; Institutional Politics; Obstacles, Challenges; Building/Transforming the Institution; Multi-disciplinary Approaches; Growth and/or Change; Leadership; Leadership
Transcript
Tacey Ann Rosolowski, PhD:
I wanted to ask you—it is the second time you mentioned that the physicists—there was kind of a communication gap there or a disconnect—do you want to talk more about that in the department?
James D. Cox, MD:
Well it is a delicate area. I mean—the fact of the matter is that the head of physics at that time and I did not see eye to eye with where we needed to go, and I eventually realized that I couldn't get to where we wanted to go with him.
Tacey Ann Rosolowski, PhD:
What were the differences in opinion—viewpoint?
James D. Cox, MD:
It was more—it was more an almost full-time concentration on education as the main part of what a physicist should do rather than patient care and research. That was the main difference. And certainly there's nothing that I have against education. I think it's terribly important, but it could not be at the expense of everything else. So I think that was the most fundamental thing. And then there was the business of equipment and wanting to move into new equipment, and there was—just a hesitancy to do that, and we just weren't moving.
Tacey Ann Rosolowski, PhD:
Who was the person who was head of radiation and physics at the time?
James D. Cox, MD:
Ken Hogstrom.
Tacey Ann Rosolowski, PhD:
And so how did you resolve that? Get around it?
James D. Cox, MD:
I got rid of him. That is why I am a little hesitant—because when I got rid of him there were other people who were personally very tied to him that left. So we had a real changeover of the physics group. Some stayed and continued to make a really important contribution, some very talented people left. And we brought in Radhe Mohan who was the—had been the head of clinical physics at Memorial Sloan Kettering and then the head of the department of physics what is now called Virginia Commonwealth Institution—Virginia Commonwealth University—then it was called the Medical College of Virginia. When Radhe came he was very much on the same wavelength that I was as far as developing both the clinical or the technological aspects about the department and the research portfolio of the department. So we went from having no externally funded research to several million dollars' worth of externally funded grants, and that's not counting contributions from companies that wanted us to do certain kinds of research with them.
Tacey Ann Rosolowski, PhD:
Now when you said the research portfolio, what was in that portfolio? What did you envision as sort of an idea balance?
James D. Cox, MD:
Well I envisioned—I didn't necessarily have a goal of a certain kind of research, and it has taken several forms. The idea of having people spend a significant portion of their time working in new areas where they could apply for grants to the National Cancer Institute or the Department of Defense or the Department of Energy where it would be peer-reviewed and externally funded—I think that was an important goal that we achieved, and Dr. Mohan deserves a lot of credit for that. In the process, he brushed up against some people in the division. And—you know—it wasn't entirely smooth, but in general things went in a very positive direction. Administratively—my approach—whether it is with residents or faculty or even department heads—and there are of course two other departments in the division besides radiation oncology. There is experimental radiation oncology and radiation physics. So my approach has been to hire good people, not tell them what to do, but support the ideas and directions that they want to go, and I think that leads to happier, more productive individuals, although sometimes it can lead off into tangents. And if we have reviews of the activities, eventually that gets sort of corrected with time. And it gets corrected by peer-review. I mean external reviewers.
Tacey Ann Rosolowski, PhD:
How did you develop that kind of leadership or administrative approach?
James D. Cox, MD:
Pretty much that has been my approach all along from the beginning. When I was at the Medical College of Wisconsin I was recruiting people, and there were several things that I liked to do myself in terms of clinical activities—take care of patients with head and neck cancer, with cancer of the prostate, with lymphomas. Well, in order to recruit people that I wanted I had to give that up to them, and I often sort of kept a hand in and was sort of involved with it, but I had to give that up. And ultimately about the only thing that was left that nobody wanted was cancer of the lung. So I ended up working in that area. And one of my colleagues twenty-five years ago said, "You are wasting your time doing research on cancer of the lung because it's just hopeless, and you're not going to get anywhere, and it's just going to bury you." So—anyhow—it did not, but I—that has been my approach. Sometimes selecting the people has not been correct, although I think my sense of evaluation of people is pretty good. And I have few regrets—a few—but I have relatively few regrets about the people that I have recruited, and the people who are here now I think are fabulous (both speaking at once).
Recommended Citation
Cox, James D. MD and Rosolowski, Tacey A. PhD, "Chapter 15: The Division of Radiation Oncology" (2013). Interview Chapters. 797.
https://openworks.mdanderson.org/mchv_interviewchapters/797
Conditions Governing Access
Open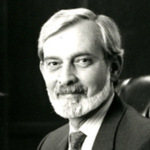 COinS