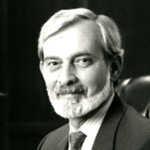 Title
Chapter 17: The Proton Therapy Center
Description
Dr. Cox notes that the use of intensity-modulated radiation therapy was a starting point for thinking about how advanced technology could be used to concentrate radiation beams on a tumor. The idea to construct a Proton Therapy Center began in 1998, when Dr. Cox spoke to John Mendelsohn about the possibility, and Dr. Mendelsohn then went to the UT System. Though the University of Texas System would not fund it, Leon Leach [Oral History Interview, Dan Fontaine and others were enthusiastic and looked for other funding sources. Dr. Cox explains what created the enthusiasm for proton therapy, given the absence of any studies to confirm its benefits or advantages over other types of therapy. Dr. Cox believes that his credibility in the institution spurred the administration to embrace the idea.
Dr. Cox next sketches the partnership between public and private sources created to fund the initiative, with Hitachi as the vendor. He notes that his wife, Dr. Ritsuko Komaki, served as a mediator to help MD Anderson people deal with cross-cultural issues that arose during negotiations with Hitachi. He then explains what they requested in the design of the proton source and the challenges that arose as Hitachi dealt with their specifications, noting in particular how difficult it was to get three computer systems to work together.
Identifier
CoxJ_03_20130423_C17
Publication Date
4-23-2013
Interview Session
Topics Covered
The University of Texas MD Anderson Cancer Center - An Institutional Unit; Overview; Definitions, Explanations, Translations; The Researcher; The Clinician; Building/Transforming the Institution; Multi-disciplinary Approaches; Growth and/or Change; Obstacles, Challenges; The Business of MD Anderson; Discovery and Success; MD Anderson Mission and Values; Technology and R&D; Devices, Drugs, Procedures; Devices, Drugs, Procedures; Industry Partnerships; Beyond the Institution
Transcript
Tacey Ann Rosolowski, PhD:
Right. Right. Would you like to talk about the Proton Therapy Center now?
James D. Cox, MD:
Sure.
Tacey Ann Rosolowski, PhD:
How it all got started and—.
James D. Cox, MD:
As we evolved—as I described to you earlier. Technologically going from 2-D treatment planning and delivery to 3-D treatment planning and delivery to IMRT—it became abundantly clear just as you suggested that we could do a better and better job avoiding normal tissues and concentrating the beam on the tumor. And, in principle, the best way to do that is with protons because they can be made to stop, you can shape the proton beam so that it conforms to the tumor, and so it seemed obvious that was the logical next step. And there were a couple other facilities in the U.S. that were hospital-based, so—
Tacey Ann Rosolowski, PhD:
When was this idea born really?
James D. Cox, MD:
It was born around 1998 or less, and we went and talked to Dr. Mendelsohn who in turn talked to people at the University of Texas system, and we looked at what it would cost in a sort of global sense. And they said that sounds like a great idea—we are not going to spend the money to do that. It would—taking on that additional debt would mess up our bond rating, which is hallowed to them. So with the help of Mr. Leach, Dan Fontaine, and at that time the person who was very important—Mitch Latinkic, who was our division administrator—but primarily led by Leon and Dan. We looked for another way of getting funding, and the idea of developing a public/private partnership was born in those discussions, and we put out a request for proposal and had more than one proposal.
Tacey Ann Rosolowski, PhD:
Can I stop you just for a second? I want to ask you what was it that convinced you and enabled you to convince John Mendelsohn and Leon Leach and (both speaking at once).
James D. Cox, MD:
It was the results—it was the results that we were seeing as we went from 2-D to 3-D—even 2-D to 3-D.
Tacey Ann Rosolowski, PhD:
So could you describe those results?
James D. Cox, MD:
Well we were able to give higher doses and still not have higher side effects with the normal tissues, and we did a randomized study here in cancer of the prostate, and it showed that we could give higher doses and have a better result from that—a higher rate of freedom from progression.
Tacey Ann Rosolowski, PhD:
So was the decision—I mean—I'm just wanting to make sure I get this correct—was the decision to embrace the proton therapy based on studies done with IMT or there were studies available from proton therapy that—
James D. Cox, MD:
No—no. Studies were not available for proton therapy (both speaking at once). There were some studies available that showed the safety of using proton therapy, and those studies were done in physics research laboratories, but enough patients were treated—probably 40,000 or 50,000 patients were treated in those physics laboratories that showed that it was safe and that it worked and that you could spare the normal tissues, and it really had a big effect in some areas, especially children.
Tacey Ann Rosolowski, PhD:
But the technology was pretty new so—there wasn't—
James D. Cox, MD:
Oh the technology was very new. In these other places it had been developed in their facility—Mass General—it was developed at Mass General. They had treated patients at the heart and cyclotron laboratory—the physics laboratory for years, but they were going to take on placing proton capability at Massachusetts General Hospital, and Loma Linda University had started treating patients in 1991 with proton therapy. It hadn't published; they were not a very academic crew. But what we knew of what they had done was very favorable.
Tacey Ann Rosolowski, PhD:
So what else did—I mean—just as sort of the background piece, because I know—I mean—Leon Leach and John Mendelsohn certainly would not have gotten on board with this if it hadn't—there had not been something very compelling in terms of what it offered for patient care, but then on the other side something compelling of what it would offer the institution financially. James Cox MD I don't think they were looking at it from the point of view of what it would offer the institution financially. I mean—they were looking at it as a resource to—they didn't want to lose money, but they were looking at it as a resource for the care of patients, and I think—if you asked others I am pretty sure they would say that it was the credibility that I had both with John [Mendelsohn] and with Leon [Leach] and Dan [Fontaine] that if I said that this would do this, and that this was a right thing to do, they would believe me. And they studied enough on it to—you know—to understand what I was talking about. But basically I think they believed what I said, and that was enough to move forward.
Tacey Ann Rosolowski, PhD:
So you were talking about that process of creating that public/private partnership.
James D. Cox, MD:
Right. So that was led by (both speaking at once)—that was led by Leon, who did a wonderful job. Leon and Dan especially, but the final thing on this was that it was Leon's. And developing the public/private partnership, and the private part of it was a joint enterprise between Sanders, Morris, Harris, the investment banking company, and The Styles Company, which had been—had a history of building and running healthcare facilities over many years. So they put together a proposal, they said that they would raise the money, that they had the knowledge to build the facility, and so we developed that partnership with them. Then it was a matter of finding who the—you know—who the vendor was going to be or what the company was going to be that would provide the proton source if you will. And that turned out to be Hitachi. And we looked at many others. We looked at the one that was involved with Loma Linda. We looked at the one in Belgium, which is Ion Beam Associates—IBA—and we visited them. And we visited Tsukuba University in Japan where Hitachi had built from scratch a proton facility, and it was seeing that and knowing the depth of Hitachi's capability. I don't know how many hundreds of billion dollar company with engineering capability, which is just enormous, and we worked out a proposal from them. It was not easy because of the difference in business cultures, but actually that is where my wife's role came in because she played a very important role in bridging with the Japanese.
Tacey Ann Rosolowski, PhD:
And your wife's name?
James D. Cox, MD:
Ritsuko Komaki—Dr. Komaki—K-O-M-A-K-I. She was absolutely instrumental in getting this. It turned out that one of the key people in Hitachi—actually the president of the company within Hitachi that was responsible for proton therapy, had been a high school classmate of hers.
Tacey Ann Rosolowski, PhD:
Oh—how funny.
James D. Cox, MD:
In Hiroshima.
Tacey Ann Rosolowski, PhD:
It is a small world.
James D. Cox, MD:
And—you know—again—it was the credibility that she had and through her that I had with him that made it possible. Otherwise, I think it would have fallen through.
Tacey Ann Rosolowski, PhD:
What were some of the issues that were coming up to make the negotiations difficult?
James D. Cox, MD:
The people who were negotiating from Hitachi and the United States couldn't say yes to anything; they could only say no, and they needed somebody to tell them that it was okay to say yes. The people from our side were exceedingly legalistic. They wanted penalties if you didn't reach this milestone or that milestone or so on, and that wasn't the way they were used to doing business in Japan. You know—it was not the matter of talking about penalties; it was saying if you said you were going to do something, you would do it, and not doing it was a matter of losing face, and that was driving them more than anything else here. The people here didn't understand anything about the idea of losing face. They wanted it all spelled out on paper that if you did not do this you would have to pay them that, though we finally got over all of that, signed the contracts in December of 2002 in Houston, and—
Tacey Ann Rosolowski, PhD:
I have got this lawn mower coming back and forth.
James D. Cox, MD:
That does not help you at all, does it.
Tacey Ann Rosolowski, PhD:
Well he is looking like he is almost done. They could probably filter some of it out.
James D. Cox, MD:
Then from that point on it was an intense thing with our physics team working together with Hitachi's engineers and physicists to describe exactly what we wanted in it—what capability we wanted in the unit here.
Tacey Ann Rosolowski, PhD:
Because this was a complete custom build? I mean—(both speaking at once).
James D. Cox, MD:
Oh yes.
Tacey Ann Rosolowski, PhD:
Yeah.
James D. Cox, MD:
Totally.
Tacey Ann Rosolowski, PhD:
Yeah.
James D. Cox, MD:
Well—it was not complete—I mean there was a very credible example at Tsukuba University, but we were asking capabilities of them that were not part of that.
Tacey Ann Rosolowski, PhD:
And what did you—what were you asking?
James D. Cox, MD:
We were asking for one thing—we were asking for what is called a pencil beam or scanning beam where you can sort of aim the proton beam into the tumor, and you did not have to have any devices to shape the beam or anything like that.
Tacey Ann Rosolowski, PhD:
Interesting. Was that done manually or—?
James D. Cox, MD:
No—by magnets.
Tacey Ann Rosolowski, PhD:
By magnets. I see.
James D. Cox, MD:
It avoided your having to do—put in these devices manually, which you did with the other—with passage scattering, which is what we call the other way of giving proton therapy where we have a proton beam that is broadened, and then you have to shape it with brass pieces and then with acrylic pieces that sort of partially absorb the protons so that it ends up with a distribution in depth that looks like the tumor.
Tacey Ann Rosolowski, PhD:
Interesting.
James D. Cox, MD:
But with the scanning beam you do not need those devices, but it is a very sophisticated thing, and there was no commercial vendor that had that.
Tacey Ann Rosolowski, PhD:
Was that the main feature you were asking for, or were there others?
James D. Cox, MD:
Well it was one of them.
Tacey Ann Rosolowski, PhD:
. What were the others?
James D. Cox, MD:
Oh—dose rates and sort of automation of various components.
Tacey Ann Rosolowski, PhD:
Now how does it work? I mean—can you only—how many patients can you have receiving these beams at once?
James D. Cox, MD:
You can only have one patient at a time.
Tacey Ann Rosolowski, PhD:
Oh really?
James D. Cox, MD:
We have four rooms. One patient being treated, and during that time the other patients are being set up, but then you have to switch from room to room because there is only one synchrotron, and it is producing beam all the time, but it is being extracted and sent into one room and then into another room with various energies. So the switching of energies had to be electronic, and the changing from one room to another had to be—it all had to be based on a computer that Hitachi had. But then we had two other computer systems, and therein lies part of the bumps in the road that we ran into. One was the treatment planning system where you had the beam characteristics stored as we talked about earlier—beam characteristics stored in the computer, and then we captured the CT images of the patient, and then the dosimetrists and physicists and physicians put together a plan to avoid normal tissues and to have a high dose at the tumor. So I mean—and the third computer was the record and verify system—the electronic record, and they were all produced by different manufacturers, and they all had to talk nicely to each other. And it took a lot of give and take before that happened.
Tacey Ann Rosolowski, PhD:
It is always in the details.
James D. Cox, MD:
Right.
Tacey Ann Rosolowski, PhD:
Yeah. So—
Recommended Citation
Cox, James D. MD and Rosolowski, Tacey A. PhD, "Chapter 17: The Proton Therapy Center" (2013). Interview Chapters. 799.
https://openworks.mdanderson.org/mchv_interviewchapters/799
Conditions Governing Access
Open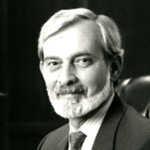 COinS