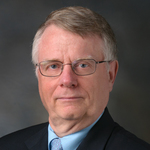 Title
Chapter 21: The Moon Shots at a National Level
Description
In this chapter, Dr. Mills discusses the national Moon Shots initiative organized by Joe Biden in (starting May 2015) under instructions from President Barack Obama. He explains the pilot study conducted, notes the bi-partisan support shown for the initiative to date, and explains MD Anderson's interest in taking part.
Identifier
Mills,GB_03_20161109_C21
Publication Date
11-9-2016
Publisher
The Making Cancer History® Voices Oral History Collection, The University of Texas MD Anderson Cancer Center
Topics Covered
The Interview Subject's Story - Overview; Overview; Leadership; On Leadership; Understanding Cancer, the History of Science, Cancer Research; Research; MD Anderson Impact; MD Anderson Impact; Discovery and Success; Beyond the Institution; MD Anderson and Government; Politics and Cancer/Science/Care
Creative Commons License


This work is licensed under a Creative Commons Attribution-Noncommercial-No Derivative Works 3.0 License.
Disciplines
History of Science, Technology, and Medicine | Oncology | Oral History
Transcript
Gordon B. Mills, MD, PhD :
I think one of the key questions now is how the efforts that have been seeded at the MD Anderson Cancer Center, are going to integrate with community-wide efforts. The fact that a national Moon Shot effort has been put in place, which is not an extension of our Moon Shot program. It is rather, a program that has its own set of goals that are really very similar. Conceptually, it is how can we improve, as a community, patient outcomes, in a short period of time. And again, converting this 1 to 2 percent per year improvement that we are seeing, into transformational leaps in improvements in patient outcome. This is a national community-wide effort and how we, at the MD Anderson Cancer Center, are going to work with that effort, leverage that effort, support that effort. I think is going to be the major evolution over the next year or two.
Tacey Ann Rosolowski, PhD:
What's the group that's organizing this national version of the Moon Shots?
Gordon B. Mills, MD, PhD :
This started out of an effort by Joe Biden. He was charged, by President Obama, in a speech in the Rose Garden, to make this happen, and Biden, with his support team, has interacted with scientists across -- scientists and physicians across the United States, actively, to attempt to understand what are the challenges and rate limiting factors, and bring the respect that Biden has and funding that had been put aside to at least seed the program. As of last night, we'll see what happens to the program. It may or may not continue in any major manner. But this started and gained a significant amount of momentum, to where most of the major players in the field, and here being the National Cancer Institute, the American Association for Cancer Research, ASCO, all of the different groups, got together, and started to work with his team to build a plan of how you would at least do the initial pilot studies to say what can you accomplish. The goals have changed somewhat. Part of it is, when you get lots of people together, you start to build camels. Some of it is, is that the great ideas that came out initially needed to be refined, but some of the pillars are access to care for patients, access to novel drugs for patients, sharing of data broadly, and putting together the infrastructure and teams that can deliver in a way that we haven't done before.
Tacey Ann Rosolowski, PhD:
When was this? When did Obama and Joe Biden announce this?
Gordon B. Mills, MD, PhD :
I think it was May, last year. It's a little over, about a year and a half ago, that this started to gain traction.
Tacey Ann Rosolowski, PhD:
So we're talking late 2014 or 2015?
Gordon B. Mills, MD, PhD :
Fifteen.
Tacey Ann Rosolowski, PhD:
Fifteen, okay. So, what are the conversations within MD Anderson, about engaging with this broader movement?
Gordon B. Mills, MD, PhD :
Well, I think the conversations are around what is it that we are doing, that we want to hold internally and locally, versus what can we do and share broadly, and that goes from all of the things we've talked about. Clearly, MD Anderson plans, or faculty at MD Anderson, plan on participating in aspects of this; to request funding, to be parts of projects. I think all of those are clearly part of what we want to do. I think the big questions that we talked about, about team building, multicentered teams, crossing boundaries, data sharing, sharing resources, are things that are going to have to evolve over time, as we see what this program looks like. Again, there has been, at least in Congress and verbally, bipartisan support for the concept that cancer is something that the two parties can say we've worked together on, we can cross boundaries, we can cross the middle of the House and do something together. I think that that is a politically positive event for many individuals and hopefully it is something that we can leverage. Now, with a Republican controlled House, Senate and president, we will see how well and how strong this particular area resonates over the next year and a half. And I think that as with every new president that comes in, particularly when there is a shift in parties, just simply dealing with the critical first level questions is going to consume all of the time and effort probably until middle of next year, and at some point this will come to the fore and we'll see where we're going. That will be the broad support of cancer research in general, research in general, both NIH and NCI, and then the idea of, is it time to implement a different way of moving this research forward. I think that's going to be a dialogue that will take quite a while to come to a conclusion.
Tacey Ann Rosolowski, PhD:
Final thoughts?
Gordon B. Mills, MD, PhD :
No, those are them.
Tacey Ann Rosolowski, PhD:
Those are them, okay. Well, I want to thank you for your time, I really do. It's been very interesting.
Gordon B. Mills, MD, PhD :
Okay, great.
Tacey Ann Rosolowski, PhD:
All right. Well, for the record, I am turning off the recorder at quarter after eleven.
Recommended Citation
Mills, Gordon B. MD, PhD and Rosolowski, Tacey A. PhD, "Chapter 21: The Moon Shots at a National Level" (2016). Interview Chapters. 80.
https://openworks.mdanderson.org/mchv_interviewchapters/80
Conditions Governing Access
Open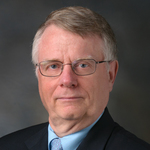 COinS