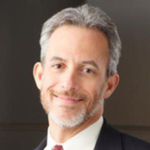 Title
Chapter 11: Defining the Scope of General Medical Oncology
Description
Dr. Fisch begins with an explanation of why he felt like a disciplinary "refugee" when he arrived at MD Anderson and joined the Department of Critical Care and Anesthesiology.
He then defines the purpose and scope of General Medical Oncology as a practice: the long-term care of patients with cancer when overall care is the focus, including delivery of pharmaceuticals and injections and after care following surgery, radiation or chemotherapy. The GMO clinician work with a patient over a lifetime. He notes some controversy in the field over when the GMO clinician "lets go" of a patient who is transitioning to survivorship.
Identifier
FischMJ_02_20150213_C11
Publication Date
2-13-2015
Topics Covered
Overview; Joining MD Anderson; Overview; Definitions, Explanations, Translations; The Researcher; The Clinician; Understanding Cancer, the History of Science, Cancer Research; The History of Health Care, Patient Care; Controversies
Transcript
Tacey Ann Rosolowski, PhD:
All right. Okay. Well, our counter is moving, and it is about nine minutes after ten on the 13th of February, Friday the 13th, 2015, and I am on the twelfth floor of the Faculty Center in the Department of General Oncology. Today I'm having my second session with Dr. Michael J. Fisch. So thank you again for making time for this session.
Michael Fisch, MD:
My pleasure.
Tacey Ann Rosolowski, PhD:
Well, we strategized a little bit before the counter went on, or before the recorder went on, and I wanted to ask you about a series of terms that have come up in my background research, because it's just interesting. You've been involved in this particular field of medical practice at the time when an entirely new perspectives on cancer treatment is emerging, and so I have a feeling we're in need of some definitions here. So let me give you the list, and then we can kind of see how they overlap and what they all mean. The first one, of course, is Medical Oncology, which is the name of the department of which you are now a part and, I believe, the department which you helped to build here at MD Anderson.
Michael Fisch, MD:
Yeah. My department's name is the Department of General Oncology, but it's in the discipline of Medical Oncology and in the Division of Cancer Medicine, which is the operational and intellectual home of the medical oncologists within the institution, who are numerous and what seems like maybe the world's biggest group of medical oncologists. So that's interesting in its own right to the extent that I wasn't hired into a home of medical oncologists. I came into the Division of Critical Care and Anesthesia, where the Department of Palliative Care and Rehab was initially placed, and so that was very unsettling to not be in a homeland of other people within my discipline. I felt like a refugee in a certain sense, and I felt much, much better doing the same work when the department was moved into the Division of Cancer Medicine.
Tacey Ann Rosolowski, PhD:
Interesting.
Michael Fisch, MD:
I felt like somebody who had been repatriated.
Tacey Ann Rosolowski, PhD:
What was the disconnect when you were in Anesthesiology?
Michael Fisch, MD:
Well, again, I guess it gets to what it means to be in a certain discipline, sort of what is a discipline. It's a body of knowledge about a particular area. It has a certain perspective on that area. It has a certain history. It has sort of its own founding fathers, its own stories, and its own culture. There's a bit of a culture. The culture of Medical Oncology and the culture of Radiation Oncology and the culture of Surgical Oncology are not precisely the same, although they have lots of overlap in content. So, again, it's like living overseas for a long time. People are people and things are things, but you feel some bereft of some acculturation there, of connection to the people.
Tacey Ann Rosolowski, PhD:
What exactly is general medical oncology?
Michael Fisch, MD:
The department, you mean?
Tacey Ann Rosolowski, PhD:
Just the field.
Michael Fisch, MD:
Right. So one way I would tell it is sometimes I think about things like, you know, "Tell it to me like you would tell your grandmother." (laughs) "Grandma, ask me what medical oncology is." I guess its root is the care of patients with cancer when the overall care of the patient is the focus and particularly when using pills or injectional therapies is really central to getting the best results. So if somebody just needs a tumor taken out, people say, "Can you do that?" and the answer is, no, I don't have the skill set, the training, the capability of fulfilling that kind of care. Or if I need to use radiation, then that's not what I do. But if I need to take care of giving chemotherapy, that's sort of the procedure that belongs to Medical Oncology, but also everything in between. The care of a patient after radiation when they've also had surgery or comprehensive multidisciplinary treatment planning, medical oncologists are pretty much always invited to the mix because they tend not to come in and provide episodic care. These other specialties may kind of, in a sense, come and go. When you had your tumor and we saw it and we biopsied it and then we took it out, and then there may be ten years where there's no reason to talk to a surgical oncologist. There's no special added value. They came and did what they needed to, and they maybe were involved a little bit in the planning, pre-surgery, and a little bit post-surgery, but then after that, that's not where their value is. And the same with radiation oncology. They come for a stretch of the road. I've often used the metaphor of a hitchhiker. You know, patients living with cancer are a risk of cancer or risk of cancer recurrence, they wish the whole specter of cancer could be just disappeared, something that is gone and extinguished from their lives, but so often that's not really what happens. They're either living literally with cancer or they're being surveyed and living with the cancer story being part of their medical problem list that needs careful thinking and things need to be done. I think of it like hitchhiking, like, you know, if you wanted to go from, say, Houston to Seattle, you'd like to fly there and get there directly and then you'd be there. But if somebody said, "Well, I'm afraid there's no way to fly to Seattle," and you still wanted to go, and let's imagine there's no other sort of direct transportation, you might have to just try to hitchhike there. And that process, metaphorically, would be, well, you'd want to choose a ride that was safe and comfortable enough and heading in the right direction, and then you would want to monitor that ride to make sure it remained safe and comfortable enough, continue to head in the right direction, and be able to, in a sense, jump off when those things weren't true anymore and then look for a new ride that was safe and comfortable enough and heading in the right direction, and the process of doing that would get you toward Seattle and hopefully eventually in Seattle, right? So medical oncologists are basically hitchhiker guides throughout the whole trajectory, where surgical oncologists and radiation oncologists and cardiologists and geriatricians and all kinds of people involved, but they are often there for portions of the ride, they are highly specialized for portions of the ride, where the medical oncologist really has something to say about the entire journey.
Tacey Ann Rosolowski, PhD:
Interesting.
Michael Fisch, MD:
So I'm not sure everybody would share that view, and maybe I have this sort of discipline-specific sort of ethnocentrism about it, you know, but that's sort of my grandiose view of medical oncologists, and I think other oncologists feel the same way. In fact, that actually creates a certain kind of dilemma, a certain controversy, and that is how do we transition people into survivorship programs. Like when are medical oncologists supposed to let go? Are we sure that medical oncologists should be involved in the entire ride? That's a little bit inefficient. There's not enough medical oncologists. Maybe they're actually only good at some parts of the ride. They're really good at some parts of the ride. That's what they always focus and talk about. And then the sort of post-treatment survivorship portion of the ride, they're still on board but they're not paying as much attention and they don't navigate it perfectly well. And shouldn't somebody else be able to help navigate? What's our plan for either getting the oncologist more interested in doing that well or getting the oncologist interested in relinquishing or sharing the role of hitchhiker guide during that survivorship portion of the ride?
Tacey Ann Rosolowski, PhD:
Now, is this controversy—I mean, it just seems to me that it might be fallout from the fact that, (a), survivorship is a relatively new phenomenon and long-term survivors are a relatively new phenomenon, and, (b), that medical oncology itself is a fairly young science, and so those two things together, it's like figuring out a whole new territory.
Michael Fisch, MD:
Well, you're right. Survivorship is a problem emanating from our successes, right? If people live seven to ten months and die, then you don't have a big survivorship problem. Just in my career span, when I was a fellow taking care of a V.A. patient being treated for colorectal cancer in the mid-nineties, people lived with colorectal cancer seven to ten months when they had advanced disease. Now the median survival of a patient with metastatic colorectal cancer is more like twenty-five months' median, and it turns out that 5 or 10 percent of those people are living three times more than the median. So there are people hanging around on this—the journey has changed and the span to be navigated by oncologists has changed. That's colorectal cancer. This is happening in other diseases, head and neck cancer, and it's a great joy to see these things happening.
Recommended Citation
Fisch, Michael J. MD, MPH and Rosolowski, Tacey A. PhD, "Chapter 11: Defining the Scope of General Medical Oncology" (2015). Interview Chapters. 834.
https://openworks.mdanderson.org/mchv_interviewchapters/834
Conditions Governing Access
Open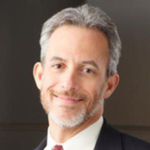 COinS