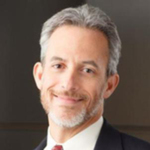 Title
Chapter 17: Concern about the MD Anderson Brand as the Satellite System Grows
Description
Dr. Fisch responds to a question about the growing acceptance of General Medical Oncology at the institution.
He first explains the concerns about brand and quality of care that faculty have had as the satellite system grows. Dr. Fisch explains decisions that had to be made about protocols offered in satellite centers. He talks about his own view of the controversy and notes that it takes skill to work with community people and subspecialists alike.
He notes that "the MD Anderson story has been about subspecialization" and "becoming like our competitors is difficult." He explains that MD Anderson's general medical oncologists have raised the bar of care in the community and at the satellite centers. He also stresses the importance of building shared research programs and harmonizing budgets to stress that satellite centers create a shared win for MD Anderson rather than competition.
Identifier
FischMJ_02_20150213_C17
Publication Date
2-13-2015
Topics Covered
Institutional Change; MD Anderson History; Institutional Mission and Values; MD Anderson Culture; The Business of MD Anderson; The MD Anderson Brand, Reputation; Building/Transforming the Institution; Growth and/or Change; Controversy
Transcript
Tacey Ann Rosolowski, PhD:
So a couple of questions come to mind. I mean, first of all, I was recalling the conversation we had last time, the challenges that all of you were confronting in getting institutional appreciation for and acceptance of the kinds of support services you are offering, and I was wondering, at the time the department was formed, what was the level of acceptance and controversy over these different community-based actions and crosscutting disease approaches that were suddenly being gathered together in General Medical Oncology?
Michael Fisch, MD:
Yeah, good question. I think it's just a little bit on the margin for most people. It didn't seem to get in their way. A little perplexed by it. In the Regional Care Program, a little bit of concern that our brand, the MD Anderson brand, is hanging out there in the hands of a couple of young oncologists. If a young oncologist treats the cancer we're expert in, if they treat lung cancer, than that's MD Anderson lung cancer, who qualifies them to carry the MD Anderson lung cancer flag? What are they doing on cancer? And that's not us. Are they us or they're not us? How are we managing that brand? So there were those kind of concerns. People didn't seem as concerned about that same issue at LBJ. They just felt like that that was the institution stepping up to the plate in a poorly resourced health system in trying to improve care in our community. But in the regional system, in a sense, people could feel a little competitive, like why in the world would anybody with lung cancer go to the Bay Area and let those young people do what they can do out there when they could drive twenty-five miles and see the most famous people in the world in a tight team with the best resources, that, you know, the solution shop is right here. To them, it was like going on a merry-go-round in the Bay Area when Disney World was literally twenty miles away. Why would you not go to Disney World instead? That was the kind of mentality. It was really completely befuddling most of the faculty, but they would come to learn that there's maybe only 20 percent market share for MD Anderson in our own area, and that was just impossible to understand for faculty, and I think that, you know, they didn't understand probably the patient experience of cancer. You know, if you're an older adult in the Bay Area, a lot of retired NASA employees and other kinds of people who have found a forty-five-minute drive through traffic daunting, if you're seventy years old and you're sick and you're short of breath.
Tacey Ann Rosolowski, PhD:
Well, plus, just finding a place to park. (laughs)
Michael Fisch, MD:
Yeah, overwhelming. And the idea that somebody will take care of them closer to home. Or even a mother who wants to be able to get treated for breast cancer and still make it to soccer practice, how do you do that and get treated closer to home? And then realizing that there are actually, for the bread-and-butter of oncology, the common diseases and common treatments, that there are well-trained general oncologists, community oncologists who are quite effective at taking care of people, meeting them where they are and giving them treatments, and they could do it and they could do it well, and there's genuine competition around that. If we wanted to influence the care of more people, we would have to be willing to go out closer to them rather than act confused that they won't come to where we are under the circumstances that we would think they would. And then figure out how to make that better and better and how to integrate what we're doing with community-based resources. Because even basic stuff, do we get our PET scan, give somebody an appointment and give them the chemotherapy in the Bay Area but send them all the way up here for a PET scan, or are we going to use the PET scans that are made here? So we had to decide, well, what part of non-MD Anderson care are we willing to allow to be part of the package. And that was really hard for the faculty. "You mean you're treating that person based on that PET scan and that pathology? That makes us very uncomfortable, because we think our PET scan's better and we think our pathology's better. We think our syringes are better and we think our chairs are better." Everything's a certain attitude about what makes MD Anderson MD Anderson and how much can you water it down with non-MD Anderson stuff and still call it MD Anderson and deliver good care. And I think actually that has been sort of a chronic hill to climb, because you can't recreate everything about MD Anderson everywhere, including the presence of the specialists. So are we going to let a GU patient not been seen by our GU? Just over time, as the regional care paradigm has improved, it's, in a way, become even less acceptable to the subspecialists. They're like, "There's more and more people who are getting treated out there and not coming here, and therefore it's not right. It's not right unless we go and do it." So trying to decide whether generalists are the right people, and I think most people will agree, if you get big enough, then you can subspecialize. The question is how big do you need to be in any one remote place to be able to hold together a subspecialist model. And maybe in the most common disease of breast cancer, maybe you can have a breast cancer specialist and then some generalists, but can you have breast and GI and thoracic and GU specialists? How would that work? We have not figured that out. That's the trick.
Tacey Ann Rosolowski, PhD:
So I get the feeling—where are you in all of that conversation? What's your impression about the right balance?
Michael Fisch, MD:
Well, you know, it's a tricky matter. It's a tricky matter because you have to understand what's going on with referral patterns. How do we get patients? Why do they choose to come to those regional centers? What are they expecting? What kind of outcomes are they getting with that care? And if they're being referred, who's referring them and what do the referring doctors want? Are the referring doctors happy? So I might think of a case of a patient with prostate cancer. If a local physician says, "I'm going to refer to the general oncologist that I see every day here in Katy on rounds, who's very well trained, has taken great care of my other patients, and now I have a person with prostate cancer, and I'd like Dr. so-and-so to see that patient, because I know what will happen. They'll say, 'Glad to help you. I'd be delighted to meet your patient,' and within an hour or few hours they'll show up. And we have a relationship. I know they're not a prostate specialist, but I know that they can read the protocols, they can learn from or they can call their colleagues, and it's always worked out well." So the patient's happy. The referring physician's happy. The only person unhappy might be the GU specialists here who feel like that person's not a GU specialist. Then you can try a model where you put a GU specialist out in that same area, but then the referring physician doesn't know them, and they're not always going to be there if there's not enough cases. So then when you have a case, they're like, "Oh, they don't come until Friday," or "They're not here. They were just here Tuesday morning," but now it's Wednesday morning. "They're not here until next Tuesday morning." They're like, "Well, that's not helpful. That's not what I need." So if you have a GU person behind the curtain at all times, that's fine. But if you don't, then give me who you have. So that kind of thing. So how do you make it all work? Sometimes I think the challenge is we can become futurists, so you think so far ahead that you build for a model that doesn't work yet. It doesn't work until other circumstances come to be. So how do you get from A to B? And how do you do that without denigrating the people who are doing the work, if you say, "Our deep desire in the future is to subspecialize as fast as possible, but meanwhile you need to go do what you're doing."
Tacey Ann Rosolowski, PhD:
Yeah. "You'll do."
Michael Fisch, MD:
Yeah. "You're doing, but we kind of totally regret your existence, and we'd like to replace you at the first possible moment and rehab you from this." But there's a skill to being able to relate to referring doctors across multiple diseases, to be able to show up day after day and deliver good care, and to be able to work in harmony with subspecialists. To me, that's a valid skill to have. So trying to stand up for the elegant general oncologists that we're developing and help them feel worthy and appreciated, that has been tricky. That's been tricky. Again, the MD Anderson story has been subspecialization, you know, special expertise that other people—that has been our market advantage, so becoming like our competitors, functioning like our competitors with a generalist skill, local relationships, being like that is very difficult when we have been trying to anti-market exactly that and compete against that.
Tacey Ann Rosolowski, PhD:
But is it really becoming like competitors? I mean, I'm just curious, because it seems like this model of care is different in the sense that the new general medical oncologist is a different creature, trained differently, different perspectives.
Michael Fisch, MD:
Well, yeah, so that's the whole idea, that this is not exactly—like our general oncologist weren't intended to be exactly the same as, let's say, another competing general oncologist in Katy or the Bay Area in private practice from some other group. First of all, our idea is we would make friends with and harmonize and try to—in a sense, our presence would raise the level of care in those communities. You know, the tide would go up. They would work harder to keep up to date and would engage multidisciplinary discussions, and we would work together in certain ways, and we would just improve the care in the community, even though we don't have a monopoly of that care. And our oncologists would have a network of support, a very big family, and a lot of technology to support them in ways that might be hard to match. So that was the idea, that we would be creating not the same as our competition, but a true academic hybrid, an academic general oncologist, well supported, with a chance to really make a difference in a community. But that's the idea. But I think it is easy to get confused or scared around that or perplexed around that.
Tacey Ann Rosolowski, PhD:
Well, particularly since it's also a new field and you have to educate people about exactly what that creature is.
Michael Fisch, MD:
And there's not a natural—depends how you pipe it in. If there's not a natural incentive, like if you were a GU specialist and the only thing that happens, if the academic general oncologists are successful, is that fewer of those GU patients come to go on your protocols and come to meet your budget targets, you're literally competing against your colleagues unless there's some shared win. So to make a shared win, you'd have to build a really good research program so that the patients in the community could enroll in the trials and make the in-campus doctors really happy about that, it would be a win for them. Or harmonize the budgets so that everybody could share in the overall growth of the market share and the overall improvement in the outcomes of the patients we treat, and that we would all share in that. But if you don't build the research and if you don't harmonize the metrics, then you literally compete against yourself. And it has turned out that, I think, those things are being addressed now, but for the first at least number of years, the history of the program was those things weren't addressed fast enough, and so the natural competition was a bit of an issue.
Tacey Ann Rosolowski, PhD:
What about acceptance of Integrative Medicine and some of the—I mean, I don't want to say "softer" science, but the more qualitative research projects and approaches that the department houses?
Michael Fisch, MD:
Right. Well, I think the Integrative Medicine has enjoyed success because of the rigor of the work that's been done. There's been really rigorous science led by Dr. Cohen and his team, looking at the biology of, say, mind-body work, and not just what was happening here, but I think happening in the field at large, more and more of an appreciation of the underpinning of the science, particularly around nutrition, exercise, mind-body. So that was important. And then the other thing is that we did not try to be everything to everybody, so we have stuck to evidence-based integrative medicine, you know, things that are not maybe completely mainstream in the treatment clinic side but has a strong basis, and stayed away from things that might be in some fashion popular but completely unfounded, and we just would have no interest in it. So when somebody comes into our clinic and says, "I'd like to continue my Vitamin C infusions. They've always given me lots of energy," there's no basis for thinking that that's a good idea. And even if we could make money doing that, we just weren't going to do non-evidence-based things. We spend a lot of time just—in my mind, it's like a stealthy version of palliative care, with just a different icebreaker for the first sentence. The different icebreaker would be, "Isn't there some sort of acupuncture which would make this terrible pain go away? Isn't there some sort of vegetables I can take to make my joints not ache like this?" And sometimes there's just other kinds of suffering. Sometimes it's, "I want to know exactly what I can take so that this cancer won't come back." So the real issue is fear of recurrence. So a fear-of-recurrence issue ends up in Integrative Medicine if you start it with, "Isn't there some sort of vegetable blend?" If you start with that phrase saying, you, the same person will end up in a different place. So if that's true, then you need the people with the assessment skills to get it right and not just translate that phrase into a vegetable juice recipe. (laughs) So we see a lot of people with a big bag of pills and, "I take this for that. I take this for that." But there's a lot of assessment of, "What are you hoping for? What job are you asking these pills to do for you?" And then in a sense, opening up the dialogue, "Take me through your day. Who's around?" And the goals of care get negotiated in, and then the place of these pills becomes clearer. And these are things that maybe oncologists, depending on who they are and how they are working, they either don't have the skills to do it, or they may have the skills but they certainly don't have the time, that that is not in flow for how their clinics are expected to function. And some patients who will pop up with a bagful of forty medicines that neither they nor their staff are really in a good place to go tackle that, so there needs to be another place and another set of skills applied to getting some patients' needs met and—
Tacey Ann Rosolowski, PhD:
What's the name of the clinic where that assessment is done? That's the Integrative Medicine Clinic?
Michael Fisch, MD:
Integrative Medicine Center now. So the Integrative Medicine Center is the clinical piece of the Integrative Medicine Program, which also involves education and research pieces.
Tacey Ann Rosolowski, PhD:
Okay. Now, do the patients self-select to come to the Center, or are they sent to the Center by their [unclear]?
Michael Fisch, MD:
Well, that's a really important question, isn't it? The answer is they can self-select and self-refer, or they can be referred, and both of those things happen, but that is a bit of an issue across all these realms. There's not some sort of central triage at MD Anderson that says, "When you have these kind of needs, this is how we're going to address them." So it's all sort of idiosyncratic at a certain level. So if somebody with cancer pain—if you have back pain and fatigue, you could end up in Palliative Care, you could be referred to Cancer Pain Clinic with Anesthesia, you could end up in an Internal Medicine-run Fatigue Clinic, and you'll get good care in any of those places, and a lot of the assessment skills are similar, but it's not the same. So, depending on what random things happen, you'll go down a chute that may lead to different kind of treatment orders. You're not going to go to Palliative Care and get a pain procedure, for example, because they're just not going to do it and they're not qualified to do it, and they'll probably solve the problem without it, overwhelmingly. If you go to Cancer Pain, you might get a medical treatment but you might also get a procedure. And if you go to the Fatigue Clinic, you'll get comprehensively assessed and you might get your pain and your fatigue managed. But I'm just telling you, it's not centrally managed. There's [unclear] many ways to solve the problem. It depends where the patient wants to go and where individuals refer them.
Tacey Ann Rosolowski, PhD:
Do you find that there's greater institutional, institution-wide acceptance of Integrative Medicine? I'm trying to get a sense of, like, how does the institution see—
Michael Fisch, MD:
Yeah, I think the institution—well, the institution is impressed with the, I think, patient-centeredness of it, that people want this to be an option. The institution, I think, sees itself being competed against through groups like Cancer Treatment Centers of America, who invest heavily in this aspect of what people want. So, in a sense, it meets a need and helps us compete. It has an evidence basis, so the expertise is important and considered a valid and important part of good care, guideline-based care in some instances. It's considered an aspect of hopefulness, so a big part of the brand of MD Anderson is this is where you come to have the most hope and to hope for the best results. There's a certain amount of hope that people will sometimes associate in these realms, hope that they can do something for themselves by exercising or eating better, or hope that they can mix Chinese medicine with conventional medicine by adding acupuncture into the treatment to preserve their salivary flow during radiation or whatever. That kind of hopefulness, I think, is part of our brand. I do think that MD Anderson sometimes feels ambivalent about this because we also have a brand of rigorous best science, conventional care, and I think there's sometimes a fear element of being associated with softer care or things that are not right. So I think there's a lot of responsibility on our Integrative Medicine Program to sort of find the right thread there, to get it right, to stay on the safe, effective, evidence-based side of that fence, and they do that very well. But by its nature, the field sometimes makes the institution unsettled. They stopped doing certain things like energy balance work and some of the things that were just too soft. They just decided we'll live with those things off the menu. It's not worth it. It makes the institution a little bit crazy to be in certain theories of disease or homeopathy that people just don't want to endorse here.
Tacey Ann Rosolowski, PhD:
Yeah. It's almost like a marketing problem, you know, how do we represent ourselves within the institution in order to get acceptance.
Michael Fisch, MD:
Yes. But I think it's now been sort of pared down to such a nice solid block of this realm that people are quite comfortable with it, and it's the most mainstream part of Integrative Health. In fact, once you start doing that, then you start realizing it's not very integrative. I mean, this is good care. I mean, it's sort of like palliative care is unique and cool until you realize palliative care is good care, and then you don't need palliative care; it's just part of care. And integrative is sort of heading the right same direction. You start saying, "That's just nutrition, exercise. That's apple pie and mother. That's nothing special. That's mainstream." So just like General Oncology in a way could drown in its own success, it gets so big that it doesn't hang together anymore, each segment is its own—like a parent growing up a child that gets out of the house and is independent. Failure of the parent? No, that's what happens. But integrative medicine fully realized and evidence-based starts to look like good care, along with palliative care.
Recommended Citation
Fisch, Michael J. MD, MPH and Rosolowski, Tacey A. PhD, "Chapter 17: Concern about the MD Anderson Brand as the Satellite System Grows" (2015). Interview Chapters. 840.
https://openworks.mdanderson.org/mchv_interviewchapters/840
Conditions Governing Access
Open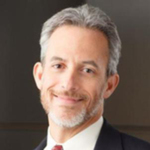 COinS